Provisional Election Result
2010 General Election
Provisional Election Result
No
Region
Total constituencies
The Provisional Result  of the constituencies Received so far
Winner
1
Oromia
178
178
EPRDF
2
Amhara
138
137
EPRDF
3
South Nation, Nationalities & People's /SNNP/
123
123
EPRDF 122

PRIVATE 1

4
Tigray
38
38
EPRDF
5
Addis Ababa
23
23
EPRDF  22

FORUM  1

6
Afar
8
8
ANDP
7
Benshangul Gumuz
9
2
BGPDP
8
Gambella
3
2
GPUDM
9
Dire Dawa
2
2
EPRDF 1

SPDP  1

10
Harari
2
2
EPRDF 1

HNL    1

11
Somali
23
21
SPDP
TOTAL
547
536


EEPCo says construction of power generation projects creates job opportunity

Addis Ababa, June 19, 2010 (Addis Ababa) -
Eight power generation projects, which would be constructed in the coming five years will create job opportunities for graduates of higher learning institutions in Ethiopia, the Ethiopian Electric Power Corporation (EEPCo) said.
EEPCo CEO, Mihiret Debebe said expansion of energy sector development ensures the successive economic growth being registered in the country.
Mihiret was speaking in Jimma Town of Oromia State on Saturday at the graduation ceremony of Jimma university students.
The university graduated on Saturday 1,850 students with bachelor's degree and masters degree in regular and continuing education programs.
Mihiret, who was guest of honour at the event, handed over the degrees to the graduates and awards to outstanding students.
He said the government has been working in particular to further enhance domestic investment.
EEPCo is one of the main organizations, which create jobs in the country, he said, adding, construction of a single power plant creates jobs for nearly 5000 graduates.
He said construction of eight power plants is expected to create jobs for thousands of graduates in the coming five years.
Efforts will be exerted to work jointly with universities in the country on issues related to conducting research on energy development and building capacity of students, among others, Mihiret said.


Ethiopia aims to turn itself into a regional energy giant
The Gibe 3 dam on the Omo river will be Africa's largest, providing power to a nation with one of the world's lowest per capita levels of access to electricity. NGOs warn of environmental disaster
Christophe Châtelot,Guardian Weekly
The Gibe 3 dam on the Omo river will be Africa's largest, providing power to a nation with one of the world's lowest per capita levels of access to electricity. NGOs warn of environmental disaster.
Ethiopia's government has set itself an ambitious target: in just a few years it aims to take an undeveloped country, with one of the world's lowest levels of per capita access to electricity, and turn it into a regional powerhouse, exporting energy to its neighbours.
To achieve this the prime minister, Meles Zenawi, is advocating a spending spree to develop Ethiopia. Various foreign non-governmental organisations have questioned the reliability of official impact studies, but with a de facto one-party state, controlled by the Ethiopian People's Revolutionary Democratic Front, there is little risk of serious opposition.
Ethiopia is pinning its hopes on the Gibe 3 dam in the Omo valley, 350km south of Addis Ababa. Predictably this is also the focus of the NGOs's concern. Work started in 2006 and by 2012 there should be a dam 240 metres high, the largest in Africa. It will feed a 1,800 MW hydroelectric power station producing twice as much electricity as Ethiopia used in 2009.
In January a coalition of NGOs, including International Rivers and Survival International, started a petition calling for work to be stopped.
"The dam, if not stopped, will cause food insecurity, chronic hunger, poor health, food aid dependence, conflicts among the local communities for the control of the already scarce natural resources and a general unravelling of the economy and social safety net throughout the region," the petitioners say. They say that Gibe 3 and its 150km reservoir will lower the level in Lake Turkana by about 10 metres. The lake, which straddles the border with Kenya, draws four-fifths of its water from the Omo river. The changes would threaten several hundred thousand people in both countries, say the NGOs.
Over the past few years not a month has gone by without the opening of a new road, university, school or health centre. In the past two years alone three dams have come into service. "Most of these schemes are funded by international loans or aid, but Ethiopia is one of the few African countries where work is completed and corruption does not swallow all the money," a western diplomat said.
Both the World Bank and the African Development Bank expressed initial doubts about the Gibe 3 scheme, so the government turned to the Chinese. On 19 May the CEO of the Ethiopian Electric Power Corporation, Mihret Debebe, and the president of the Dongfang Electric Corporation, Luo Zhigang, signed an agreement worth $459m for Gibe 3. The total cost of the dam is estimated to be $1.8bn (compared with $25bn gross domestic product in 2009). According to Debebe, the Industrial and Commercial Bank of China has committed itself to cover 85% of total outlay. The design office at Sinohydro is already working on plans for Gibe 4, also on the Omo.
"Ethiopia has enormous hydro-electric potential," says Debay Tadesse, a researcher at the Institute for Security Studies in the capital. The government aims to achieve a ninefold increase in capacity in just a few years, rocketing from 1,000 to 9,000 MW.
Just 2% of Ethiopia's rural population (80% of its 80 million inhabitants) have access to electricity. "It is inconceivable to develop the country without electrical energy. How else can we power the schools, hospitals, businesses and irrigation systems?" Tadesse asks.
Over and above the problem of connecting homes in Ethiopia to the power grid – which raises the question of a transmission and distribution network – the prime objective is to export energy and earn foreign currency. This should soon be the case thanks to the dam on Lake Tana – at the source of the Blue Nile – built by an Italian firm, Salini, and officially opened last month. A contract to export electricity to Sudan is slated to bring in $150,000 a day. Other contracts have been signed with Kenya and Djibouti.

NEW DELHI: Ethiopia wants private Indian hospitals to open branches in that country to provide specialized treatment to its citizens, an official said.
An Ethiopian delegation was in India this week with the twin aim of learning from India's health sector and small and medium enterprises.
"We felt that it will mutually benefit Ethiopians and the Indian private sector if they come to Ethiopia, especially Addis Ababa, and open branches, so that they attract not only Ethiopians but also other Africans," Redwan Hussien, head of the delegation said.
The delegation, which included the health minister of the Addis Ababa city administration, met representatives of private hospital chains, like Fortis Healthcare and Moolchand Healthcare.
"In the last seven-eight years, we have been growing at double digits and the middle class has been booming, so people can afford to go out of the country for medical treatment," said Hussien, a senior official in the city administration.
Addis Ababa, a city of 3.3 million, is also home to a substantial number of foreigners. It is the headquarters of the African Union and other international institutions. "Since Ethiopian Airlines is a major African airways, Addis Ababa is also a major transit point for Africans from other countries," said Hussien.
But there is no equivalent level of specialized medical treatment available inside the country. "Most people travel to South Africa, or Bangkok or come all the way to India," he said.
After discussions with private health providers, Hussien said that "Fortis Bangalore were really interested in going to Addis Ababa."
A memorandum of understanding is being drafted and may be signed soon.
Hussien said space will be given in an existing Ethiopian hospital to set up a specialized treatment unit. Also, Indian doctors will be teaching their Ethiopian counterparts as part of the transfer of technology.
On the small and medium enterprises sector, Ethiopia is also looking towards Indian trainers to come to Africa. "We want Indian experts to come and teach in about 4-5 areas that we have drawn up," he said.
The delegation also met with the Mayor of Delhi Prithviraj Sawhney and invited him to visit Ethiopia.

Ethiopian Airlines is seeking to expand its African presence by creating airline startups across the continent.
It launched Lome-based ASKY Airlines in January (ATWOnline, January 21). CEO Girma Wake previously toldATWOnline that Ethiopian has a 25% stake in ASKY, which has a diverse ownership spread among individuals and institutions in 11 African countries. The carrier operates to 11 destinations and will take delivery of its third 737NG during the summer. "ASKY has become profitable already," Wake told ATWOnline this week on the sidelines of the IATA AGM in Berlin.
He said ET is evaluating launching additional airlines in southern or northern Africa. "But first we want to [solidify] ASKY," he explained. He did not rule out investing in existing African carriers. "We are talking to [some airlines]," he revealed. A further possibility could be to join forces with another major African airline to launch a startup, he said. He also reiterated that ET would like to join Star Alliance.
ET operates 26 jet aircraft (including a freighter fleet of two 747Fs, two MD-11Fs and two 757-200Fs) and nine turboprops. "We take delivery of our first 777-200LR this autumn," Wake said. A total of five 777-200LRs will arrive through July 2011. It will take delivery of three 737-800s during the remainder of this year. He added that delivery of the carrier's first 787 is confirmed "for July 2011." It has 10 787s on order.
ET operates an extensive network, including 14 weekly flights to both China and India. Wake said it is considering new Asian destinations such as Malaysia and South Korea. It also is evaluating additional US routes including New York JFK, Atlanta or even a West Coast destination. It currently serves Washington Dulles.
He noted that ET faces stiff competition from non-African airlines within Africa. "Carriers like Emirates and Qatar are fighting like crazy across the continent," he said. "But so far there is business for everyone."
Wake expects ET to grow passenger traffic at the rate of 20% annually. Currently, 60%-70% of its passengers transfer through its Addis Ababa hub. It expects to transport around 3 million passengers this year, up from 2.8 million last year. Cargo remains an important part of its business, generating 18% of total revenue. He said it is considering operating 777 freighters "in the future."

Thousands at KeyArena pay respects to victims of last Saturday's fatal fire
By Marc Ramirez
Seattle Times staff reporter
One by one, the lives lost to last weekend's fire in Fremont were celebrated on screen, a series of snapshots taken in happier times.
Thousands of mourners from the area's East African community attended a Friday memorial at KeyArena for the woman and four children who perished in last Saturday's apartment fire in Fremont.
One by one, the lives lost to last weekend's fire in Fremont were celebrated on screen, a series of snapshots taken in happier times.
The boy who dreamed of playing point guard for the Boston Celtics. The siblings who adored their older brother. The girl who liked to jump rope. And the young woman who could win any argument she set her mind to.
The emotional slide show capped Friday's public memorial to those five family members at Seattle Center's KeyArena. The multicultural crowd, estimated at 3,500, largely reflected an East African population united in grief over the loss of so many young lives.
"Your sorrow is our sorrow," said Seattle Mayor Mike McGinn. "Your grief is Seattle's grief. We walk with you in your grief because we are — and will be — one community."
Killed last Saturday morning in the swift-moving fire at Helen Gebregiorgis' Fremont apartment were three of her children — Joseph Gebregiorgis, 13, Nisreen Shamam, 6, and Yaseen Shamam, 5; her sister, Eyerusalem Gebregiorgis, 22; and a niece, 7-year-old Nyella Smith, daughter of a third sister, Yordanos Gebregiorgis.
Their names appeared on the arena's electronic-display board overhead as attendees — including several Seattle Fire Department lieutenants — began to arrive. Some had been shuttled from Yesler Community Center, where the East African community has been gathering all week to grieve alongside the victims' families, members of the city's Ethiopian community.
The Gebregiorgis sisters, along with brother Daniel, moved to Seattle with their refugee parents around 1990, joining a growing local community of Ethiopians who had fled famine and war in their homeland.
Conducted in line with the Ethiopian Orthodox Christian religion to which the family's mother adheres, the funeral opened with chanting clergy at times under a red, ornately embroidered liturgical umbrella. Many in the crowd wore traditional attire, with women in flowing garments and white shawls known as netellas.
In addition to McGinn, speakers included Maria Goodloe-Johnson, superintendent of Seattle Public Schools. "They will be remembered by their beautiful smiles and friendly natures," she said, noting that the deaths had united the city in pain.
Michael Ramos, executive director of the Church Council of Greater Seattle, also spoke.
"Every loss of life is tragic," he said. "And it is particularly sorrowful when it involves young people and children."
That sorrow was evident in the ceremony's concluding slide show. Brief biographies and tearful tributes preceded photos set to music, images from life stories that had ended too soon:
Eyerusalem Gebregiorgis, the young woman who liked sweets and wanted to be a prosecutor. Joseph, the popular seventh-grader at Whitman Middle School, who loved basketball, video games and looking after his younger relatives. Nyella, who swam and jumped rope. And siblings Nisreen, a giggly girl who loved to dance, and Yaseen, a loving boy with a never-ending appetite.
With each series of photos, family members crumbled into uncontrollable sobs as others consoled them.
Originally set for Seattle Center's Exhibition Hall, the event was moved to KeyArena because of the large number of expected attendees. "We didn't want to be in a position where people would have to be turned away," said Seattle Center spokeswoman Deborah Daoust.
A letter from the Ethiopian consulate in Los Angeles was read, thanking McGinn for donating the use of KeyArena for the memorial.
Some Seattle residents have questioned McGinn's decision to provide the use of KeyArena for the service at taxpayer expense. Daoust said those costs — which she pegged at less than $5,000 — were low because the arena was already configured for such a large-capacity stage event, having hosted numerous recent high-school graduation ceremonies.
"With this tragedy, the saying 'life is too short' has never been so true," said Saba Desta, cousin to the children who died, nearly breaking down in tears. "I ask that you remember these children by their smiles, and not by their tragic deaths."
Marc Ramirez: 206-464-8102 or mramirez@seattletimes.com

THE NATIONAL ELECTORAL BOARD OF ETHIOPIA (NEBE)
Official Results of the 23rd May 2010 General Election
The National Electoral Board of Ethiopia conducted fourth round general election in all over the country on 23 May 2010 in a legal manner ensuring the sovereignty power of the people.  The general election was conducted to the House of Peoples Representatives and Regional State Councils.  It was characterized by high voter turnout, and orderly conduct of the Election Day proceedings. The election was peaceful, credible, fair, free, and democratic.
All the results of the general election are to be declared on 21 June 2010 as per the formal time table of the Board.
In accordance with the Amended Electoral Law 532/2007 Article 76 (5), The Board had publicized formal provisional results earlier from all Constituencies dealing with:
Seats to the the House of Peoples' Representatives
Seats to the nine   Regional State Councils
The provisional results were announced by the NEBE through the Local and International Medias on 24, 25 and 27 May 2010.
The Board has assessed the results of the general election in detail on its 149th urgent meeting held on 18 June 2010 ensuring that
All the results of the May 23 General Election have been received from all over the country
Decisions have been given to all Complaints lodged by contending political parties according to the law
Thus, the Board approved the results unanimously and decided to announce to the nation on 21 June 2010 as per its previous formal time table.
The results of the 2010 General election are declared as follows:
1.        63 Political Parties participated in the elections fielding comprising of
1.1     2,188 candidates for the House of Peoples' Representatives, of which
1,916 (87.6%) are male
272 (12.4%) are female
1.2     4,746 Candidates for the Regional State Councils, of which
4,021 (84.7%) are male
725 (15.3%) are female
1.3    Independent Candidates
34 participated for the House of Peoples' Representatives, of which
33 (97.1%) are male
1 (2.9%) female
11 participated for the Regional State Councils, of which
9 (81.8%) are male
2 (18.1%) are female.
In general, the total numbers of candidate participants in the 2010 General Election are 6,979, of which
5,979 (85.7%) are male
1000 (14.3%) are female.
Total No. of registered voters is 31, 926,520, of which
16,674,280 (52.2%) are male
15,252,240 (47.8%) are female
Total No. of voters who casted their votes is 29,832,190, of which
15,617,453 (52.4%) are male
14,214,737 (47.6%) are female.
Total voters turn out was 93.4% (of the registered voters)
The remaining 6.6% were not casted their votes.
Results of the 2010 General Election
1.         The Results of the General Election to the House of Peoples' Representatives
Elections were held for 547 seats in the House of Peoples' Representatives in 547 Constituencies
The Ethiopian Peoples' Revolutionary Democratic Front (EPRDF) won 499 seats
The Afar National Democratic Party (ANDP) won 8 seats
The Somali Peoples Democratic Party (SPDP) won 24 seats
The Benishangul Gumuz Peoples Democratic Party (BGPDP) won 9 seats
The Harari National League (HNL) won 1 seat
The Argoba People Democratic Organization (APDO) won 1 seat
The Ethiopia Federal Democratic Unity Forum (Medrek )  won 1 seat
One Independent Candidate won 1 seat.
2.         Results of the General Election to Regional State Council
Elections were held for 9 Regional State Councils. The results are as follows:
2.1 Tigray
The Tigray Regional State has 152 seats in its Regional State Council.
The Tigray Peoples' Liberation Front (TPLF-EPRDF) won all the 152 seats.
2.2 Afar
The Afar Regional State has 96 seats in its Regional State Council.
The Afar National Democratic Party (ANDP) won 93 seats.
The Argoba Peoples Democratic Organization (APDO) won 3 seats.
2.3 Amhara
The Amhara Regional State has 294 seats in its Regional State Council.
The Amhara National Democratic Movement (ANDP-EPRDF) won all the 294 seats.
2.4 Oromia
The Oromia Regional State has 537 seats in its Regional State Council.
The Oromo Peoples Democratic Organization (OPDO-EPRDF) won all the 537 seats.
2.5 Somali
The Somali Regional State has 186 seats in its Regional State Council.
The Somali Peoples Democratic Party (SPDP) won all the 186 seats.
2.6 Benishangul Gumuz
The Benishangul Gumuz Regional State has 99 seats in its Regional State Council.
The Benishangul Gumuz Peoples Democratic Party (BGPDP) won 98 seats.
The all Ethiopian Unity Organization (AEOU) won 1 seat.
2.7 Southern Nations, Nationalities and Peoples'
The Southern Nations, Nationalities and Peoples' Regional State has 348 seats in its Regional State Council.
The Southern Ethiopian People's Democratic Movement (SEPDM-EPRDF) won all the 348 seats.
2.8 Gambela
The Gambela Peoples' Regional State has 156 seats in its Regional State Council.
The Gambela people's Unity Democratic Movement (GPUDM) won all the 156 seats.
2.9 Harari
The Harari People's has 36 seats in its Regional State Council, of which
The Harari National League (HNL) won 18 seats.
The Oromo People's Democratic Organization (OPDO-EPRDF) won 18 seats.
The official result as to winners of seats to the House of Peoples' Representatives and the Regional State Councils are hereby officially announced as per the official electoral calendar of the National Electoral Board of Ethiopia.
Furthermore, the Board will publish the details of the official result in Addis Zemen Gazeta during the next couple of days. It has been also posted in the National Electoral Board of Ethiopia official website.
Similarly, detailed results for each political party candidate in each Constituency have been publicized.
The National Electoral Board of Ethiopia
June 21, 2010
Addis Ababa
II.      The local Election result of Somali Region  held on May 30, 2010
As per the Board's special election time table for Somali Region on May 30, 2010, it is confirmed that the local election was held in a free, fair, peaceful, democratic and credible manner. By examining and approving the local election, the Board has decided to publicize the result as follows፦
1.         Results of Jijiga City Administration Council
The Somali Peoples' Democratic Party (SPDP) won 75 seats in 13 kebeles of which 51 (68%) are male and 24 (32%) are female.
2.         Results of Woreda Council
The Somali Peoples' Democratic Party (SPDP) won 4,032 seats in 52 Woredas, of which 3412 (84.6%) are male and 620 (15.4%) are female.
3.         Results of kebeles Councils
The Somali Peoples' Democratic Party (SPDP) won 47,849 seats in 706 kebeles, of which 37,541 (78.5%) are male and 10,308 (21.5%) are female.
The details of Somali Region Local election result is also publicized on in the office of the National Electoral Board hall as of today, June 21, 2010.
The National Electoral Board of Ethiopia
June 21, 2010
Addis Ababa
A summary of final results of the 2010 General Election
No.
Winner Party
Results Obtained

1

The Ethiopian Peoples' Revolutionary Democratic Front (EPRDF)

499

2

The Somali  People's Democratic Party (SPDP)

24

3

The  Benishangul Gumuz Peoples Democratic Party (BGPDP)

9

4

The Afar National Democratic Party (ANDP)

8

5

The Gambela People's Unity Democratic Movement (GPUDM)

3

6

The Harari National League (HNL)

1

7

The Argoba People Democratic Organization (APDO)

1

8

The Ethiopian Federal Democratic Unity Forum (Medrek)

1

9

Independent

1

Total number of  seats in the House of Peoples' Representatives

547
To the House of Peoples' Representatives (HPR)
A summary of final results of the 2010 general election
No.
Regional State
No. seats
Winner Party
Results Obtained
1
Tigray
152
The Tigray People's Liberation Front (TPLF-EPRDF)
152
2
Afar
96
The Afar National Democratic Party (ANDP)

The Argoba People's Democratic Organization (APDO)

93

3

3
Amhara
294
The Amhara National Democratic Movement (ANDM-EPRDF)
294
4
Oromia
537
The Oromo People's Democratic Organization (OPDO/EPRDF)
537
5
Somali
186
The Somali  People's Democratic Party (SPDP)
186
6
Benishangul Gumuz
99
The  Benishangul Gumuz Peoples Democratic Party (BGPDP)

The All Ethiopian Unity Organization (AEUO)

98

1

7
SNNP
348
The Southern Ethiopian People's Democratic Movement (SEPDM-EPRDF )
348
8
Gambella
156
The Gambela People's Unity Democratic Movement (GPUDM)
156
9
Hareri
36
The Oromo People's Democratic Organization (OPDO/EPRDF)

The Harari National League (HNL)

18

18

Total number of  seats in the 9 Regional States

1,904
To Regional State Councils (RSC)

By LiveScience Staff :
The discovery of a new hominid skeleton in Ethiopia shows that the human ancestor represented by the famed "Lucy" walked on two legs rather than moving like a knuckle dragger, researchers say.
Anthropologists have long debated whether the short-statured female Lucy typically walked upright or not. She had represented the only known skeleton ofAustralopithecus afarensis, and would have stood at a height of 3.5 feet (about a meter) some 3.2 million years ago.
But the second partial skeleton, named "Kadanuumuu" ("big man" in the Afar language), has both the shoulders and long legs that compare well to modern humans, according to Yohannes Haile-Selassie, curator and head of physical anthropology at the Cleveland Museum of Natural History in Ohio.
"It's only the second partial skeleton of A. afarensis to be recovered; it's 400,000 years older than Lucy and it's male," Haile-Selassie said. "But just as important, the fossil remains provide conclusive proof that A. afarensis could walk upright freely without the use of its hands."
Kadanuumuu lived even earlier than Lucy around 3.6 million years ago, but would have towered over the smaller female at a height of 5 to 5.5 feet (1.5 to 1.7 m) tall. His legs and arms look proportionally similar to that of modern humans.
The new skeleton contains most of the parts found in Lucy, along with previously unknown pieces, such as much of the rib cage and a nearly complete adult shoulder blade.
"Kadanuumuu's shoulder was also a major discovery," Haile-Selassie noted. "It shows that our ancestor's shoulder blade and rib cage were much more similar to those of modern humans than previously had been thought."
The older, bigger brother to Lucy appears to match well with fossilized footprints that also date back to 3.6 million years ago in Laetoli, Tanzania. That eastern African site shows that early human ancestors regularly walked upright, without knuckle-dragging impressions or unusually spread toes.
Renowned Ethiopian fossil hunter Alemayehu Asfaw found the first part of Kadanuumuu in February 2005 at Korsi Dora, about 210 miles (nearly 340 kilometers) northeast of the Ethiopian capital Addis Ababa.
Later excavations by an international team between 2005 and 2008 turned up an upper arm, collarbone, neck bones, ribs, pelvis, sacrum, a thighbone, a shinbone and the shoulder blade. The discoveries came as part of the Woranso-Mille Project that has been ongoing since 2004.
Researchers published their early findings in this week's issue of the journal Proceedings of the National Academy of Sciences, and hope to continue revealing more about the skeleton officially designated KSD-VP-1/1.
Netanyahu: Uproot discrimination against Ethiopians
Prime minister, education minister speak out against racial discrimination in Israeli society.' We cannot bury our heads in sand; no man or group stand above law'
The Ethiopian National Project hosted on Wednesday the Jewish Agency's Board of Trustees, ahead of the project's five year anniversary. Among the guests were Ethiopian community leaders, dozens of student as well as the Prime Minister and other senior officials.

Netanyahu addressed the racial discrimination many community members suffer, and said "Israel is obligated to uproot the phenomenon of ethnic discrimination. I will not tolerate or hear of such things. It opposed our values. The government of Israel will act to promote the Ethiopian community and eradicate discrimination."
The prime minister noted the government approved on Monday "a budget proposal of NIS 490 million (about $127 million) to improve absorption of Ethiopian immigrants, education, employment, housing and welfare.
"Two months ago we allocated 13 Kessim positions, in addition to the 44 existing positions, so that the community can receive proper religious services. We will continue to absorb this aliyah; it is the duty of the State of Israel," he said.
Education Minister Gideon Sa'ar agreed with the prime minister and added, "We cannot bury our heads in the sand while the Ethiopian immigrant community suffers from racist discrimination. We have to battle against this sort of behavior, both overt and covert."
Sa'ar addressed the segregation affair in the Emmanuel school and the dismissive reaction to High Court rulings in the matter. "No man or groups of people stand above the law," he said.
Roni Sofer contributed to this report

By Matt McGrath
BBC News Science reporter
Africa is witnessing the birth of a new ocean, according to scientists at the Royal Society.
Geologists working in the remote Afar region of Ethiopia say the ocean will eventually split the African continent in two, though it will take about 10 million years.
Lead researcher Tim Wright who is presenting the research at the Royal Society's Summer Exhibition, described the events as "truly incredible".
Used to understanding changes in the planet on timescales of millions of years, the international team of scientists including Dr Wright have seen amazing changes in Afar in the past five years, where the continent is cracking open, quite literally underneath their feet.
In 2005, a 60km long stretch of the earth opened up to a width of eight metres over a period of just ten days.
Hot, molten rock from deep within the Earth is trickling to the surface and creating the split.
Underground eruptions are still continuing and, ultimately, the horn of Africa will fall away and a new ocean will form.
'A smaller Africa'
Dr James Hammond, a seismologist from the University of Bristol – who has been working in Afar – says that parts of the region are below sea level and the ocean is only cut off by about a 20-metre block of land in Eritrea.
"Eventually this will drift apart," he told the BBC World Service. "The sea will flood in and will start to create this new ocean.
"It will pull apart, sink down deeper and deeper and eventually… parts of southern Ethiopia, Somalia will drift off, create a new island, and we'll have a smaller Africa and a very big island that floats out into the Indian Ocean."
The researchers say that they are extremely lucky to be able to witness the birth of this ocean as the process is normally hidden beneath the seas.
The team hope to conduct experiments in the area that will help understand how the surface of the Earth is shaped.
They believe that the information they glean from observing the shaping of the Earth will help scientists better understand natural hazards such as earthquakes and volcanic eruptions.

His Excellency Ato Meles Zenawi, Prime Minister of the Federal Democratic Republic of Ethiopia, is welcomed by the minister of Transport, Infrastructure and Communities, John Baird, upon his arrival to Canada for the Muskoka 2010 G-8 Summit and the G-20 Toronto Summit:
Images of his arrival in Toronto on Ethiopian Airlines
President Barack Obama arrived in Canada to attend the G20 and G8 summits. Images of his arrival in Toronto on Air Force One
Here is the Music Player. You need to installl flash player to show this cool thing!
Aend-Ethiopia Radio Address (Ethiopian 4th General Election 2010)
Aend Ethiopia Radio
Here is the Music Player. You need to installl flash player to show this cool thing!
Aend Ethiopia Radio 06-27-2010
Here is the Music Player. You need to installl flash player to show this cool thing!
Aend Ethiopia Live 06-30-2010
July 3rd, 2010 San Jose, CA ESFNA:
There are approximately 5,000 visitors divided equally between watching the games and or hanging out at the vending sections of Spartan stadium. The weather has been perfect all day and the evening weather has been even better. There is an entertaining game of soccer on the field between LA Stars and San Francisco Walia teams and healthy bantering going on between the fans of the two clubs….oh wow! Frisco just scored 1 sending the local fans into a frenzy – game tied 1 -1. Game On!!! 70th minute LA striker takes goalie one-on-one and scores a cheeky goal. Game 2 -1. 80th minute Frisco player gets a red. 85th minute another LA striker rips one from 70 yards away with such force that it bends the fingers of the goalie and hits the back of the net. Game 3-1. Final whistle blows LA Stars are the champions…..Congratulations LA Stars ESFNA 2010 Champions!!!!!
Day 7 – Saturday July 3rd, 2010
See you at the Closing Event at the San Jose Convention Center folks…..let's close it out real strong with a lineup of exciting entertainers!
Winners Ethio-LA Stars – Division I
Winners LA Vegas – Division II…they also go into division I next year.
Kansas is in!!! It will join the ESFNA family as the 28th member team starting 2011.

Division II Final
Las Vegas over San Diego : 4 – 2
Division I Final
LA Stars over San Francisco: 3 – 1
---
Here is the Music Player. You need to installl flash player to show this cool thing!
Aend Ethiopia Radio 07-04-2010
ESFNA Tournament 2010 San Jose, CA ETHIOPIAN DAY ~ Friday, July 2

ESFNA Tournament 2010 San Jose, CA ETHIOPIAN DAY ~ Friday, July 2


Embassy of the United States of America, Addis Ababa, Ethiopia
American Independence Day Message Delivered by U.S. Ambassador Donald Booth
Addis Ababa, July 5, 2010 – Donald E. Booth, U.S. Ambassador to Ethiopia, delivered the following message at the Sheraton Hotel in honor of the 234th anniversary of the United States of America.
Thank you for joining us today to celebrate the 234th anniversary of the independence of the United States of America.  Americans relish their annual birthday.  The Fourth of July is as much a matter of celebration as it is a day to marvel at the audacity and wisdom of our founding fathers' idea that government should be of the people, by the people and for the people.
Most of the 56 signers of the U.S. declaration of independence were either lawyers, merchants, farm owners or other professionals of wealth and standing.    Our founding fathers did not just put their ideas on paper.  They put their own lives, liberties, reputations and fortunes on the line.   By signing the Declaration of Independence, a unilateral assertion of their rights, they became traitors in the eyes of King George III.
Nine fought in the Revolutionary war and died from wounds or hardships.  Five were captured and hung as traitors.  Several lost sons in battle and many lost their homes, their livelihoods and their fortunes.  The remarkable thing about the founders of the United States was their willingness to sacrifice wealth and position in order to assert and preserve the most basic human freedoms – life, liberty and the pursuit of happiness.
Their bold assertion that everyone has the right to life, liberty and the pursuit of happiness is reflected today in Americans' belief in the importance of individual freedom and the right and ability of every person to best determine his or her own future.  This conviction is not rooted in greed or selfishness; it is faith in the human spirit, and a belief that individual freedom guaranteed for each man and woman also carries with it tolerance for the individual freedoms of others.
In his historic speech in Accra Ghana nearly one year ago, President Obama asserted that Africa's future is in Africans' hands.  He enumerated a few areas that are critical to determining the future: governance – whether governments govern for the benefit of their citizens; economic opportunity – the degree to which individual energy, enthusiasm and entrepreneurship are released to generate jobs and prosperity; and peace and security – the ability to prevent new conflicts and resolve current ones.
The original colonies that formed the United States had a strong tradition of democratic governance even before independence.   In the Massachusetts town where I grew up, the citizens still participate – as their forefathers did hundreds of years ago – in an annual "town hall meeting" that sets the local budget and adopts local laws.  Such grassroots democracy can be noisy and messy, but it has enabled Americans to pursue their own destinies while cooperating with their fellow countrymen to build a strong and prosperous nation that spans a continent and is as diverse as any nation on Earth.    Ethiopia's history has been very different than America's.  Democracy is a relatively new concept in Ethiopia's long history.  How it matures in the future is up to Ethiopians.
The United States started out as a country of small scale farmers.  Political debate in America's early years revolved around the course of development the nation should take.  Alexander Hamilton argued for the development of finance and manufacturing under the protection of a strong central government; while Thomas Jefferson argued for rural agricultural development unhindered by a central government whose powers were to be purposely limited.   Any observer of America's politics today will hear a great deal of debate about the role of our federal government.  But Jeffersonian or Hamiltonian, Americans then and now believe people can prosper when given the opportunity to pursue their dreams — the "pursuit of happiness."
Ethiopia is defining the development path it will take.  With help from its partners, Ethiopia is building the educated population and infrastructure needed to sustain a modern economy and compete in a global marketplace.  How effective these efforts will ultimately be in generating widespread prosperity is in the hands of Ethiopians.
Even as President Obama spoke in Accra of substantial increases in U.S. foreign assistance, he also cautioned that the true sign of success is not whether we are a source of perpetual aid that helps people scrape by – it is whether we are partners in building the capacity for transformational change – change that will create the future we want for all of our children.
It is this thinking that underlies America's strong support for two new initiatives: the Global Hunger and Food Security Initiative and the Global Health Initiative.  Ethiopia is a priority country for both initiatives. These are areas where Ethiopia has made good strides and we want to support further progress.
Our first president George Washington advised against entanglements in foreign matters.  This was possible because early America benefitted from large oceans that isolated it from easy incursion.    Ethiopia has never enjoyed such isolation.  Rather it has had to defend its territorial integrity throughout its remarkable history.  Ethiopia today still works to defend the life and liberty of its citizens in a troubled region.
As we all fully appreciate now, diseases, climate change, and terrorism readily transcend national borders.  These are challenges our forefathers could have scarcely imagined.   These are challenges the United States is committed to addressing in partnership with Ethiopia and other nations around the world.
I would like to ask you now to raise your glasses in a toast to the President of the Federal Democratic Republic of Ethiopia and its people, to the President of the United States and its people, and to the leaders and people of countries who share the common value of freedom and commitment to achieve a more prosperous and peaceful future.
Ethiopia bids farewell to opposition MPs
July 8th, 2010 in News, Society
APA-Addis Ababa (Ethiopia) Ethiopia bade farewell to opposition members of Parliament (MPs) who were in the parliament for the past five years as the opposition scored poorly following the 23 May national elections in the country compared to the 2005 national election.
It could be recalled that, the ruling Ethiopian People's Revolutionary Democratic Front (EPRDF) won a landslide victory with 545 seats out of the 547 seats in the parliament in the May 2010 elections.
One independent candidate and another candidate from an opposition party won one seat each.
During the past five years, there has been a strong opposition presence in the Ethiopian parliament as they won over 100 seats in the 2005 national election.
The outgoing opposition MPs and members of the House of People's Representative (lower house) as well as the House of Federation (upper house) have been handed appreciation certificate for their five-year contribution in the parliament.
The farewell ceremony was held on Wednesday evening at the national palace in the presence of Ethiopian PM Meles Zenawi and diplomats based in Ethiopia.
The 2005 legislature ended its five years term on Wednesday 7 July.
The new parliament, to be filled with ruling party members, is expected to start its work in October.

Here is the Music Player. You need to installl flash player to show this cool thing!
Aend Ethiopia Radio 07-11-2010
New al-Qaida threat: Somali group claims blasts
U.S. DEPARTMENT OF STATE
Office of the Spokesman
______________________________________________________________________________
July 12, 2010
STATEMENT BY SECRETARY CLINTON
Bombings in Uganda
I join President Obama in strongly condemning today's attacks in Kampala, Uganda targeting innocent spectators watching the World Cup final.
We understand that American citizens may have been injured or killed and our embassy is reaching out to assist.  Our condolences go out to the families and friends of the victims, in the United States and Uganda.
At this tragic moment, the United States stands with Uganda.  We have a long-standing, close friendship with the people and government of Uganda and will work with them to bring the perpetrators of this crime to justice.
=====================
(CNN) — The death toll from a pair of bombings that struck a restaurant and a rugby ground in Uganda's capital is around 60, a police spokeswoman told CNN on Monday.
Seventy-one more people were injured, said police spokeswoman Judith Nabakooba.
The blasts occurred Sunday night as patrons gathered to watch the World Cup final game between Spain and the Netherlands.
One explosion took place at an Ethiopian restaurant in Kampala; the other at a rugby field.
Americans may be among the dead or wounded, the U.S. State Department said.
The State Department did not elaborate nor did it definitively say whether any Americans died in the blast.
What is known for certain is that some of the wounded included six members of an American church mission working with a local congregation.
The Rev. Kathleen Kind, pastor of Christ Community United Methodist Church in Selinsgrove, Pennsylvania, confirmed those injuries Sunday.
"All of our members are accounted for and all of the families have been contacted," Kind told CNN. She added that injuries ranged from broken bones and flesh wounds to temporary blindness and "hearing issues."
She said congregants are now "praying here in the church and in their homes for our members."
The bombs went off within 25 minutes of each other shortly after 10 p.m.(3 p.m. ET), as fans gathered in both locations. There was no immediate claim of responsibility for what Nabakooba called "definite acts of terrorism."
Islamic militants battling Somalia's U.N.-backed transitional government have threatened attacks on Uganda and Burundi, which contribute troops to an African Union peacekeeping mission in Somalia. But Nabakooba said the investigation is not yet focused on any specific group.

Ethiopian immigrant student sues Egged driver for racism
Varkar, who is a behavioral science student at the Academic College of Management in Rishon Lezion said that the incident happened on August 9 on a bus bound from Rishon Lezion Central Bus Station to Tel Aviv. The driver initially refused to allow her to board but when he stopped at a nearby junction to allow another passenger to board, she jumped on the bus even though the driver allegedly shouted at her, "I don't let Ethiopians on the bus."
The driver has already been fined six weeks salary by an Egged disciplinary committee for unsuitable behavior and damaging Egged's image after the student complained and the Ministry of Transport is also suing both Egged and the drive

The United Nations inaugurated Nelson Mandela International Day, which will be celebrated each year on the former South African president's birthday, July 18th.The day calls for people around the world to take action to make a difference in their communities.

በዩጋንዳው ፍንዳታ የተጠረጠሩት አራት ኢትዮጵያዊያን በነጻ ተለቀቁ
የዩጋንዳ ፖሊስ ፍንዳታውን አስመልክቶ በሰጠው መግለጫ ጥቃቶቹ በሁለት አጥፍቶ ጠፊዎች መከናወናቸውን አስታውቆ፤ በጥርጣሬ የተያዙት ኢትዮጵያዊያን መለቀቃቸውን አረጋግጧል።
የፖሊሱ አዛዥ ካሌ ካይ-ሁራ ለጋዜጠኞች ሲናገሩ በፍንዳታው ከተሰበሰቡት አስከሬኖች መካከል የሁለቱን ሬሳ ፈልጎ የመጣ ሰው አልተገኘም። የሁለቱን ሰዎች ማንነት የሚያሳዩ ምስሎችንም ፖሊስ አሳይቷል።
በአለም አቀፍ የወንጀለኛ አዳኝ ፓሊስ ኢንተር-ፖል ድረ ገጽ የሚገኙት እንደገና የተሰሩ ምስሎች የአጥፍቶ ጠፊዎቹን ማንነት ከሞላ ጎደል እንደሚያሳዩም ተጠቁሟል። አንደኛው ሰው ሶማሊያን ጨምሮ ከአፍሪካ ቀንድ ሰዎች የፊት ምስል ጋር የሚቀራረብ የቆዳ ቀለም ያለው ሰው ሲሆን፤ ሌላኛው ሰፋ ያለ ፊትና ጥቁር የቆዳ ቀለም ያለው ነው።
የፖሊሱ አዛዥ ካሌ ካይሁራ እነዚህ ሰዎች የአጥፍቶ ጠፊዎች መሆናቸውን በእርግጠኝነት ይናገራሉ።
"እነዚሁ ሁለት አስከሬኖች፤ ከሌሎቹ ሬሳዎች በተለየ መልኩ፤ መጥቶ ስጡን ያለ ሰው የለም። አሁን አንድ ሳምንት ሆኗል። ሁሉም አስከሬኖች በዘመድ ተለይተው ርክክብ ተደርጓል። እነዚህን የጠየቀ የለም፤ ይሄ ደግሞ አጋጣሚ ሊሆን አይችልም፣" ብለዋል።
ካይሁራ አክለውም የሰዎቹን ማንነት ለማወቅ አለም አቀፍ ዘመቻ መጀመሩን አስታውቀዋል።
"ኢንተር-ፖል፤ FBI እና ሌሎች አጋር የፖሊስ ሀይሎች ስራዮ ብለው ፍለጋውን ቀጥለዋል። ማንነታቸውን ማወቅ ለምርመራችን ወሳኝ ስለሆነ፤ በአለም ዙሪያ የነዚህን ሰዎች ማንነት እያስፈለግን ነው።"
ለዚህ ምርመራ የተለያዩ የፖሊስ ግብረ-ሀይሎች ወደ ካምፓላ አምርተዋል። የአሜሪካው የደህንነት ተቛም FBI ከ60 በላይ መርማሪዎቹን ልኳል። የዩጋንዳው እለታዊ ሞኒተር ጋዜጣም የኢትዮጵያ የደህንነት ሰራተኞችም ምክር እየሰጡ መሆናቸውን አስነብቧል።
የኢትዮጵያ ደህነንት ባለስልጣናት የካምፓላውን ፍንዳታ ያቀነባበረው ግለሰብ አሁንም አለመያዙን መጠቆሙን ዴይሊ ሞኒተር ጽፏል። የሰውየውን ማንነት ያልጠቀሱ መንጮችን የጠቀሰው ዘገባ ተጠርጣሪው የሶማሊያ ዜጋ መሆኑን አስነብቧል።
የዩጋንዳ ፖሊስ ከፍንዳታዎቹ ጋር በተያያዘ 20 ሰዎችን አስሯል። እነዚህም  ዩጋንዳዊ፣ ፓኪስታናዊ፣ ኢትዮጵያዊና ሶማሊያዊ ዜግነት ያላቸው መሆናቸው ተጠቁሟል።
የፖሊስ አዛዥ ካሌ ካይሁራ ከነዚህ ሰዎች መካከል ተጠርጥረው የተያዙት ኢትዮጵያዊያን መፈታታቸውን ተናግረው፤ በፍንዳታው የውጭ ሀይሎች እጅ እንዳለበት ገልጸዋል።
"ከዚህ ፍንዳታ ጋር በቀጥታ የተገናኙ ሰዎችን መለየት የሚቻልበት ጊዜ ላይ አይደለግም። ገና ብዙ ስራ ይጠብቀናል በፍጥነት የምንናገረው የለም። መረጋገጥ ያለባቸው መረጃዎች አሉን። በነገራችን ላይ ፓኪስታናዊያን ብቻ አይደሉም፤ ከመካከላቸው ዩጋንዳዊያንም አሉበት።"
ለዚህ ፍንዳታ ሀላፊነቱን በሶማሊያ የሚንቀሳቀሰው የእስልምና አክራሪ ቡድን አል-ሸባብ ሀላፊነቱን ወስዷል። አልሸባብ "ፍንዳታዎቹ የአፍሪካ ህብረት የሰላም አስከባሪዎች የሚገድሏቸው ሰዎችን ደም ይበቀላል" ማለቱ ይታወሳል።
ማለዳ ተፈተዋል የተባሉት ኢትዮጵያዊያን እስከ ሰኞ ማታ ድረስ በእስር መዋላቸውን በካምፓላ የሚኖሩ ኢትዮጵያዊያን አረጋግጠዋል።

Addis Ababa, July 29, 2010:  U.S. Ambassador to Ethiopia, Donald E. Booth, and his wife Anita Booth, traveled to Bahir Dar from July 28-29 to meet with regional and local officials, visit U.S. assistance
projects and programs, meet with American citizens and learn about economic development issues in the Amhara area.  He was accompanied by the Director of the U.S. Centers for Disease Control (CDC) in Ethiopia, Dr. Thomas Kenyon, and other U.S. Embassy staff.
During his first visit to the Amhara region, Ambassador Booth paid calls on Regional State President Ayalew Gobeze and the Bahir Dar City Mayor Alemayehu Sewagegne.  He also had the opportunity to meet with religious leaders from Bahir Dar's newly launched Interfaith Peace Building Council and hear about their efforts to promote tolerance and interfaith dialogue in the region.
Ambassador Booth and Dr. Kenyon visited the National Defense Force of Ethiopia (NDFE) barracks in Bahar Dar to witness the HIV-AIDS peer education and prevention program supported by the U.S. Government through a cooperative agreement with NDFE.  They also received a briefing on the NDFE's Modeling and Reinforcement to Combat HIV/AIDS (MARCH) programs.
Ambassador Booth and seven U.S. Peace Corps Volunteers who are working in the Amhara region visited the Aba Megesha Geneme Public Library and Information Center where there is an American Corner Library supported by the U.S. Embassy.  They received a briefing from the Jerusalem Children and Community Development Organization, which manages the library, about its development programs in the region.  The Ambassador also had the opportunity to meet with library clients, including high school students who had participated in the Embassy's annual African American History Month essay contest.  Mrs. Booth visited the Children's Library located on the same compound and participated in a special story hour with children from Bahir Dar.
Ambassador Booth also traveled to the Tana Beles Hydropower Plant, currently Ethiopia's largest power plant.  He met with project personnel at the plant and received a plant tour.
Mrs. Booth visited the Tana Medhanealem Integrated Development Association to view U.S.-supported poultry farming and beekeeping projects, and meet with program beneficiaries.   ###
Click the picture for more pic
Ethiopian and the US Export-Import Bank Sign $1.6 Billion Agreement – 10 August, 2010

Ethiopian Airlines and the Export-Import Bank (Ex-Im Bank) of the United States have signed an agreement worth over $1.6 billion to support the financing of five B777-200LR and ten B787-8 aircraft and General Electric spare engines.
At a ceremony held at the 9th African Growth and Opportunity Act (AGOA) Forum in Washington DC on August 02, 2010, the financing documents were signed by Ethiopian Airlines CEO Girma Wake and Ex-Im Bank Chairman and President Fred P. Hochberg. The magnitude of the transaction represents the first of its kind for the support of the African aviation industry.
Upon signing the agreement Girma Wake said, "Ethiopian would like to thank the management and Board of the US Ex-Im Bank for their unreserved support to Ethiopian Airlines. This agreement has significant contribution towards the development and growth of our airline." He added, "Our sincere thanks also go to the African governments, leaders and our customers for the unwavering support to the success of Ethiopian Airlines. The signing of this agreement reaffirms the principles and objectives for which the AGOA stands and vividly reflects the forum's firm commitment to advance the growth of the aviation industry in Africa."
The US Ex-Im Bank President and Chairman Fred P. Hochberg said, "It is a pleasure to continue to work with and support one of Africa's premier air carrier, Ethiopian Airlines. In fact, looking back at our relationship and discussing our latest transaction with our transportation team and Boeing, our relationship with Ethiopian Airlines is one of the best in the world. I want to thank Ethiopian Airlines, Boeing and our transportation team for making this possible and I look forward to strengthening this relationship."
The successful and mutually advantageous bondage between the U.S. Ex-Im Bank and Ethiopian Airlines has been developed over the last 30 years, culminating in more than 1.6 billion in Ex-Im Bank's approval of final and preliminary commitments to support the export of the five Boeing 777-200LR aircraft and ten Boeing 787-8 aircraft and the General Electric spare engines for Ethiopian Airlines.
The 9th AGOA Forum brought together high-level officials and business leaders of Africa and the US to promote trade and economic ties between the United States and Sub-Saharan Africa.
About Ethiopian
Ethiopian Airlines, one of the largest and fastest growing airlines in Africa, made its maiden flight to Cairo in 1946. With the recent addition of flight services to Pointe Noire, Ethiopian provides dependable services to 39 cities in Africa and a total of 59 international destinations spanning throughout four continents.
Ethiopian won the NEPAD Transport Infrastructure Excellence Awards 2009 on November 25, 2009 and "Airline of the Year" award from the African Airlines Association (AFRAA) on November 24, 2009, bringing the total Awards honored since January 2009 to five.
In August, 2008, Ethiopian won "the 2008 Corporate Achievement Award" of Aviation & Allied Business for setting the pace towards the development and growth of the African aviation industry.
Ethiopian is also the first African carrier to win the 2008 Brussels Airport Company Award in recognition of its distinguished long haul operations witnessed through the introduction of new routes, new products, and close cooperation with Brussels Airport in marketing activities.
Ethiopian was the winner of the '2008 Best Airline in Africa Award' at the African Travel Award ceremony in Lagos, Nigeria, for its excellent network and convenient connections in Africa.

World's Oldest Person Dies in Ethiopia on Sunday August 8, 2010

APA-Addis Ababa (Ethiopia) Ethiopia has obtained around $780 million from remittances from Ethiopians in the Diaspora in the past ten months, the Ethiopian National Bank said here on Tuesday.
According to the bank, this year's earnings from remittances exceed that of last year by about nine per cent.
An estimated one million Ethiopians are estimated to live outside their country, mostly in the United States and Europe.
The bank said that the amount of remittances Ethiopia is getting each year is on the rise, especially since the past three years.
"We have enforced a new legislation allowing the Diaspora to have saving accounts in US Dollars, which is encouraging many citizens to do so," said the bank.
However, according to available information, Ethiopia is getting lower remittances than other neighbouring countries, such as Kenya and Egypt.
In 2007, Kenyans in the Diaspora had sent home nearly 1.6 billion dollars, achieving a per capita remittance of 42 dollars.
Ethiopians on the other hand sent home only 359 million dollars, with a per capita remittance of only four dollars, according to a United Nations report for 2009.
However, 1.2 billion to 1.5 billion dollars was remitted to Ethiopia through the non-banking system.
Ethiopia is expecting the remittances to rise to around one billion in the next few years.

VANCOUVER, BRITISH COLUMBIA, Aug 19, 2010 (MARKETWIRE via COMTEX) — Africa Oil Corp. /quotes/comstock/11v!aoi (CA:AOI 1.10, +0.01, +0.92%) ("Africa Oil" or "the Company") is pleased to report that it has received Ministerial consent in connection with the previously announced Farmout Agreement with Agriterra Ltd. (formerly White Nile Ltd.) and the deal has now closed. Under the Farmout Agreement, Africa Oil Ethiopia B.V. ("AOEBV"), a wholly-owned subsidiary of Africa Oil, has acquired an 80% participating interest in, and operatorship of, the South Omo Block in Ethiopia.
South Omo represents a new opportunity for Africa Oil to secure a highly prospective block in the Omo Rift Valley of south-western Ethiopia. The block spans 29,465 square kilometres and is within the Tertiary age East African Rift, just north of Lake Turkana, Kenya and within the same petroleum system as the Company's Kenya Block 10BB and Tullow's Uganda discoveries.
Pursuant to the Farmout Agreement AOEBV will pay 80% of past costs incurred by Agriterra, to a maximum of US$2,517,000, to earn its 80% participating interest. The payment of these past costs will be set-off against future cash calls made to Agriterra by AOEBV in respect of Agriterra's 20% Participating Interest. AOEBV will also fund 100% of the costs associated with a work program comprised of 500 kilometres of 2D seismic, a field geology program, and a surface geochemistry program. Total cost exposure for this work program is estimated at $6.5 MM USD with the majority of these costs to be incurred in the first half of 2011.
Africa Oil Corp. is a Canadian oil and gas company with assets in Kenya, Ethiopia and Puntland (Somalia). Africa Oil's East African holdings are in what is considered a truly world-class exploration play fairway. The Company's total gross land package in this prolific region is approaching 250,000 square kilometers – an area roughly the size of Great Britain. The East African Rift Basin system is one of the last of the great rift basins to be explored. New discoveries have been announced on all sides of Africa Oil's virtually unexplored land position including the major Tullow Albert Graben oil discovery in neighbouring Uganda. Similar to the Albert Graben play model, Africa Oil's concessions have older wells, a legacy database, and host numerous oil seeps indicating a proven petroleum system. Good quality existing seismic show robust leads and prospects throughout Africa Oil's project areas. The Company is listed on the TSX Venture Exchange under the symbol "AOI".
FORWARD-LOOKING STATEMENTS
Certain statements made and information contained herein constitute "forward-looking information" (within the meaning of applicable Canadian securities legislation). Such statements and information (together, "forward looking statements") relate to future events or the Company's future performance, business prospects or opportunities. Forward-looking statements include, but are not limited to, statements with respect to estimates of reserves and or resources, future production levels, future capital expenditures and their allocation to exploration and development activities, future drilling and other exploration and development activities, ultimate recovery of reserves or resources and dates by which certain areas will be explored, developed or reach expected operating capacity, that are based on forecasts of future results, estimates of amounts not yet determinable and assumptions of management.
All statements other than statements of historical fact may be forward-looking statements. Statements concerning proven and probable reserves and resource estimates may also be deemed to constitute forward-looking statements and reflect conclusions that are based on certain assumptions that the reserves and resources can be economically exploited. Any statements that express or involve discussions with respect to predictions, expectations, beliefs, plans, projections, objectives, assumptions or future events or performance (often, but not always, using words or phrases such as "seek", "anticipate", "plan", "continue", "estimate", "expect, "may", "will", "project", "predict", "potential", "targeting", "intend", "could", "might", "should", "believe" and similar expressions) are not statements of historical fact and may be "forward-looking statements". Forward-looking statements involve known and unknown risks, uncertainties and other factors that may cause actual results or events to differ materially from those anticipated in such forward-looking statements. The Company believes that the expectations reflected in those forward-looking statements are reasonable, but no assurance can be given that these expectations will prove to be correct and such forward-looking statements should not be unduly relied upon. The Company does not intend, and does not assume any obligation, to update these forward-looking statements, except as required by applicable laws. These forward-looking statements involve risks and uncertainties relating to, among other things, changes in oil prices, results of exploration and development activities, uninsured risks, regulatory changes, defects in title, availability of materials and equipment, timeliness of government or other regulatory approvals, actual performance of facilities, availability of financing on reasonable terms, availability of third party service providers, equipment and processes relative to specifications and expectations and unanticipated environmental impacts on operations. Actual results may differ materially from those expressed or implied by such forward-looking statements.
ON BEHALF OF THE BOARD
Keith Hill, President and CEO
Neither the TSX Venture Exchange nor its Regulation Services Provider (as that term is defined in the policies of the TSX Venture Exchange) accepts responsibility for the adequacy or accuracy of this release.

አክሊለ ብርሃን መኮንን ኃይለ ሥላሴ የተባሉ ኢትዮጵያዊ ኢንቬስተር ‹‹ግራንድ ግዮን ሆቴል›› በሚል ስያሜ አንድ ባለ አራት ኮከብና አንድ ባለ አምስት ኮከብ ሆቴል በሰባት ቢሊዮን ብር ወጪ ለመገንባት ከፕራይቬታይዜሽን ኤጀንሲ ጋር ከትናንት በስቲያ ስምምነት ተፈራረሙ፡፡
የሆቴሉን ግንባታ የሚያከናውነው ድንቅነሽ ኩባንያቸው 80 በመቶ፣ የኢትዮጵያ መንግሥት ደግሞ 20 በመቶ ድርሻ ይኖራቸዋል፡፡
የአፄ ኃይለ ሥላሴ የልጅ ልጅ መሆናቸውን በመግለጽ፣ ‹‹ልዑል›› የሚባልበት ዘመን ስላለፈ ‹‹ልዑል አክሊለ ብርሃን የሚለውን ስም አልጠቀም›› በማለት ዶ/ር ቆስጠንጢኖስ በረሀ ከጋዜጠኞች ጋር ያስተዋወቋቸው የድንቅነሽ ኩባንያ ሥራ አስኪያጅ አክሊለ ብርሃን መኮንን፣ ትናንት በሒልተን ሆቴል በሰጡት ጋዜጣዊ መግለጫ እንዳስታወቁት፣ የግዮን ሆቴልን ለመግዛት በጨረታ ከተሳተፉት 12 የውጪ ኩባንያዎች መካከል ድንቅነሽ ኩባንያ በገንዘብም ሆነ በዲዛይን በልጦ ስለተገኘ የጨረታው አሸናፊ ሆኗል፡፡
ግራንድ ግዮን ሆቴል በሚል ስያሜ አሁን ግዮን ሆቴል ባረፈበት ቦታ ላይ የሚገነባው አዲሱ ሆቴል፣ አንድ ባለአራት ኮከብ ሆቴልና አንድ ባለአምስት ኮከብ ሆቴል የሚኖሩት ሲሆን፣ የባለአራቱ ኮከብ ሆቴል ግንባታ በአንድ ዓመት ከአራት ወር ጊዜ ውስጥ ሲያልቅ የባለአምስት ኮከቡ ሆቴል ግንባታ ደግሞ በሶስት ዓመት ተኩል ጊዜ ውስጥ ይጠናቀቃል፡፡
በግዮን ሆቴል ውስጥ መዋኛ ሥፍራ ላይ ባለ አራት ኮከብ ሆቴሉ እንደሚሠራ፣ የዚህ ባለአራት ኮከብ ሆቴል ግንባታ ሲጠናቀቅ ደግሞ በአሁኑ ጊዜ አገልግሎት የሚሰጠው ሆቴል ሙሉ በሙሉ ፈርሶ ባለአምስት ኮከቡ ሆቴል ግንባታ እንደሚጀመር አቶ አክሊለ ብርሃን ገልጸዋል፡፡ ድንቅነሽ ኩባንያ ሁለቱን ሆቴሎች ለማሠራት ወደ ሰባት ቢሊዮን ብር ገደማ ወጪ የሚያደርግ ሲሆን፣ ግዮን ሆቴል ያረፈበትን ቦታና ቁሳቁሶች በዓይነት 100 ሚሊዮን ዶላር የገመተው የፕራይቬታይዜሽን ኤጀንሲ የአዲሱ ግራንድ ግዮን ሆቴል የ20 በመቶ ባለድርሻ ሆኗል፡፡
የድንቅነሽ ኩባንያ ሥራ አስኪያጅ አቶ አክሊለ ብርሃን እንደገለጹት፣ ድርጀታቸው የሚያስገነባው አዲሱ ሆቴል በአፍሪካ ውስጥ በመጠኑም ሆነ በዓይነቱ ከፍተኛ ጥራት ያለው የመጀመሪያ ሆቴል ይሆናል፡፡
የሄሊኮፕተር ማረፊያዎች እንዲኖሩት ተደርጎ የሚገነባው ይኸው ሆቴል፣ የአፍሪካ ኅብረት ስብሰባዎች በሚደረጉበት ጊዜ የሁሉንም አገሮች መሪዎች ማስተናገድ የሚችሉ የፕሬዚዳንት ልዩ ማረፊያዎች እንደሚኖሩትም ተገልጿል፡፡ የሆቴሉ ዋና መግቢያ የሚሆነው በመስቀል አደባባይ ፊት ለፊት ያለው ሥፍራ ነው፡፡
ኢንቨስትሩ አክሊለ ብርሃን መኮንን ኃይለ ሥላሴ ኢትዮጵያ ውስጥ መጥተው ኢንቬስት ለማድረግ የሚያስችል የገንዘብ አቅም ያላቸው መሆኑን የሚገልጽ ማስረጃ ከውጪ አገር ባንኮች ይዘው የመጡ ሲሆን፣ ማስረጃው በኢትዮጵያ ኤምባሲዎች ታትሞና በውጪ ጉዳይ ሚኒስቴር ታይቶ ለፕራይቬታይዜሽን ኤጀንሲ ቀርቧል፡፡
‹‹በሚቀጥለው ሳምንት አዲሱ ግራንድ ግዮን ሆቴል ይቋቋማል፡፡ ሆቴሉ ከተቋቋመ በኋላ ቦርድ ተመስርቶ ሥራዎችን ማከናወን እንጀምራለን፤›› ሲሉ የኢንቬስተሩ ተወካይ መሆናቸውን የገለጹት ዶ/ር ቆስጠንጢኖስ ተናግረዋል፡፡
የሆቴሉን ግንባታ ሥራ ለመጀመር ከሚደረገው እንቅስቃሴ ጎን ለጎን ድንቅነሽ ኩባንያ ሆቴሉን ከሚያስተዳድሩ ዓለም አቀፍ ሆቴሎች ጋር ውድድር ሲያካሂድ መቆየቱን የጠቆሙት ዶ/ር ቆስጠንጢኖስ፣ በአሁኑ ወቅት ኢንተርኮንቲኔንታል ሆቴል፣ ሆቴሉን ለማስተዳደር ዝግጁነቱን የገለጸ መሆኑን አስታውቀዋል፡፡
ኢንተርኮንቲኔንታል ሆቴል በዓለም ውስጥ 4800 ሆቴሎችን የሚያስተዳድር መሆኑንና በስፋትም ሆነ በጥራቱ በዓለም አንደኛ ደረጃን የያዘ ኩባንያ መሆኑን ዶ/ር ቆስጠንጢኖስ አስታውቀዋል፡፡
ለሆቴሉ ግንባታ ሰባት ቢሊዮን ብር ገደማ ለማውጣት የተዘጋጁት የሆቴሉ ሥራ ያዋጣኛል ብለው ነው ወይስ ለአገርዎ ልዩ ፍቅር ስላለዎት? በሚል ከሪፖርተር ለቀረበላቸው ጥያቄ አቶ አክሊለ ብርሃን ሲመልሱ፣ ‹‹እትብቱ ኢትዮጵያ ውስጥ የተቀበረና ኢትዮጵያ ውስጥ የተወለደ ማንኛውም ሰው ሀብታምም ሆነ ድሃ ተመልሶ ወደ አገሩ ነው የሚመጣው፡፡ አሁን በምኖርበት አገር ገንዘብ ቢኖረኝም፣ አገሬን ለማሳደግ ፍላጎት አለኝ፤›› የሚል ምላሽ ሰጥተዋል፡፡ በአሁኑ ጊዜ አገሪቱ በከፍተኛ ፍጥነት እያደገች መሆኗን የገለጹት አቶ አክሊለ ብርሃን፣ ለወደፊቱ ኩባንያቸው የሆቴሉን ኢንዱስትሪ ለማስፋፋት በላሊበላና በአክሱም አካባቢ የሚሠራው ሥራ እንደሚኖር፣ ኢንቨስትመንቱም በግዮን ሆቴል ግንባታ ላይ ብቻ እንደማይወሰን አስታውቀዋል፡፡
ድንቅነሽ ኩባንያ በአቶ አክሊለ ብርሃንና በቤተሰቦቻቸው የተቋቋመ ኩባንያ ሲሆን፣ (ድንቅነሽ የአቶ አክሊለ ብርሀን ባለቤት ስም ነው) እንግሊዝ ውስጥ ስምንት፣ ጀርመን ውስጥ ደግሞ ሁለት ኩባንያዎች አሉት፡፡ ዋና መቀመጫውን ስዊዘርላንድ ያደረገው ይኼው ኩባንያ፣ በስቶክ ኤክስቼንጅ ኢንቨስትመንት ላይ የተሰማራ መሆኑንም አቶ አክሊለ ብርሃን አክለው ገልጸዋል፡፡
ከኢንቨስትመንቱ ውጪ ኢትዮጵያ ውስጥ በሰብዓዊ ዕርዳታ ላይ ያደረጉት ተሳትፎ ስለመኖሩ ጥያቄ የቀረበላቸው አቶ አክሊለ ብርሃን፣ በድሬዳዋ የጎርፍ አደጋ ጊዜ ድርጅታቸው እርዳታ የለገሰ መሆኑን፣ አድዋ ውስጥ የንግስት ሳባ ትምህርት ቤትን ማሳደሳቸውን፣ በአዲስ አበባ ቅድስተ ሥላሴ ቤተክርስቲያን 2ሺሕ 500 ተማሪዎችን የማስተናገድ አቅም ያለው ሁለተኛ ደረጃ ትምህርት ቤት ለመገንባት ሥራ መጀመራቸውንና በጅማ አካባቢም የተለያዩ የበጎ አድራጎት ሥራዎች መሥራታቸውን ጠቁመዋል፡፡
‹‹እኛ ለሚጎዳው ሕዝብ መድረስ እንጂ የሠራነውን ሥራ ማስተዋወቅ (publicity) አንፈልግም፤›› ያሉት አቶ አክሊለ ብርሃን፣ በቀጣይ ጊዜዎችም ኩባንያቸው አክሱም ውስጥ በ20 ሚሊዮን ዶላር ሙዚየም ለማስገንባት መወሰኑንና ጅማ ውስጥም ሆስፒታል ለማሠራት ማሰቡን ተናግረዋል፡፡
‹‹አዲሱ ሆቴሉ ሲገነባ በአሁኑ ጊዜ ግዮን ውስጥ የሚሠሩ ሠራተኞች እጣ ፈንታ ምን ይሆናል?›› በሚል ለቀረበላቸው የሪፖርተር ጥያቄ ምላሽ ሲሰጡ፣ ጨረታውን ያሸነፍንበት አንደኛው ምክንያት የሠራተኞች ጉዳይ ነው፤ ‹‹ኢትዮጵያዊ ስለሆንኩ ማንኛውም ኢትዮጵያዊ ሥራውን ለቆ እንዲወጣ አልፈልግም፤ ሆቴሉ ሲገነባ ሠራተኞቹ ለአንድ ዓመትና ለሁለት ዓመት ትምህርት ተሰጥቷቸው ሥራቸውን እንዲቀጥሉ ይደረጋል፡፡ ለጡረታ የደረሱ ሰዎች ካሉም የጡረታ ክፍያ እየሰጠን እናሰናብታለን፤›› ብለዋል፡፡

ADDIS ABABA (Reuters) – The Ethiopian birr was devalued by 16.7 percent on Wednesday, according to exchange rates published on the central bank's website, a move welcomed by the International Monetary Fund (IMF).
The birr was quoted by the National Bank of Ethiopia at a weighted average of 16.3514 against the dollar compared with 13.6284 on Tuesday. A central bank official confirmed the new rate but was not authorised to make further comment.
"The IMF welcomes this move given it will help bolster Ethiopia's competitiveness," IMF representative in Ethiopia, Sukhwinder Singh, told Reuters. "It will need to be supported by appropriate monetary policy."
Last month, the government unveiled an ambitious five-year economic plan which targets average annual economic growth of 14.9 percent over the period and aims to end the Horn of Africa nation's dependence on food aid.
Ethiopia is Africa's biggest coffee exporter and the world's fourth largest exporter of sesame. It is also one of Africa's biggest potential markets — with a population of 80 million — and most of its people have no telephones or bank accounts.
The devaluation is the Horn of Africa nation's fourth since January 2009. Devaluations can spur economic growth and reduce current account deficits to the extent they boost exports and discourage imports, although they carry the risk of importing inflation.
'DEPRECIATION LIKELY TO CONTINUE'
"I think it's related to the new five-year plan and a strategy of export promotion and import substitution," Tewodros Mekonnen, an economist with local think tank, the Ethiopian Economic Association, told Reuters.

"Support for Democracy and Human Rights in Ethiopia"
Last week, US Senators Feingold and Leahy introduced a draft bill into the US Senate. It was entitled 'Support for Democracy and Human Rights in Ethiopia, Act of 2010.' Any bill that is introduced into the US Senate is, of course, a matter of US internal affairs. And we wouldn't criticize Senators for anything they might wish to place before the Senate of the US, even if it does deal with the internal affairs of other countries. Indeed, we would entirely welcome support for democracy in Ethiopia. As we have frequently emphasized, democracy, together with good governance and respect for human rights, is a necessity for the survival of Ethiopia and for the achievement of the eradication of poverty, the main aim of government development strategy. This, indeed, is why we spend a great deal of time and energy ensuring the strengthening of democratic governance.
At the same time, this bill is something of a puzzle. Under the heading 'findings', it does contains sizeable factual errors and fails to notice numerous relevant details. Senators Feingold and Leahy really ought to know by now that Ethiopia, far from refusing to comply with the arbitration of the Ethiopian Eritrean Border Commission, fully accepted the Delimitations Decisions of the Commission nearly six years ago, in November 2004. Since then,Ethiopia has made repeated efforts to encourage demarcation of the border according to international practices, to enter into dialogue with the government of Eritrea and to normalize relations. These efforts have been repeatedly rebuffed by Eritrea. Eritrea has coupled this with the takeover of the Temporary Security Zone between the two countries and the arbitrary expulsion of the UN Mission, the guarantor of the integrity of the TSZ, and another of whose jobs was supposed to be oversight of the demarcation process. Eritrea has in fact to all intents and purposes nullified the Cessation of Hostilities Agreement of June 2000, the central plank of the peace agreement which ended the war started by Eritrea in May 1998. It is not Ethiopia which has made demarcation impossible.
The 'finding' on the Somali Regional State is similarly inaccurate, making no mention of, inter alia, such important developments as the peace deal signed between the government and the United Western Somali Liberation Front (UWSLF) in March, or the agreement currently being negotiated between the government and the major faction of the Ogaden National Liberation Front (ONLF) which will be signed next month. It makes no mention of recent major advances in the provision of health, education, infrastructure, IT and energy supplies in the Somali Regional State, nor of the significant administrative and financial devolution down to woreda, even kebele, level.
The source of any claim of "credible" reports of gross violations of human rights in the Somali Regional State is the Asmara-based ONLF fraction, refracted through Human Rights Watch, whose methodology and checking procedures have been shown to be seriously flawed. In its last report on the Ogaden region, over two years ago, HRW admitted relying solely upon external, often telephonic, contacts with refugees and ONLF sources, all outside Ethiopia. It made little or no effort to establish the accuracy of claims on the ground. Other reports, indeed, clearly demonstrated multiple errors in HRW's claims.
The other difficulty with this bill is its failure to notice that a number of the demands it makes have actually been going on for years. We have, in 'A Week in the Horn' for example, listed details of the extensive and regular education provided for all levels of the Ethiopian Defense Forces in human rights and accountability. Any credible allegations of abuse are automatically investigated; appropriate punishment is given if proven. We would, however, admit that details of such procedures are not normally released to the US Senate. It is hardly the appropriate body to be kept informed of such internal disciplinary matters. There is a major program for strengthening the independence and capacity of the judiciary, supported by a number of international donors, which has been going on for several years. There are no political leaders who have been jailed for political reasons; any in custody have been arrested on civil or criminal charges. Humanitarian and development 'entities', including those of the UN, are welcome anywhere in Ethiopia and have complete access unless security preclude this, as for example close to the Eritrean border, or in areas of the Somali Regional State where the ONLF was carrying out terrorist attacks in 2007-2008.
It is, in fact, disconcerting that two such prominent Senators should spend so much time and energy on the internal affairs of a country with which the US has a close and, we believe, a valuable relationship. We would, in this context, have expected a real and particular effort to get the facts straight. Equally, however, at the end of the day, perhaps the biggest surprise is that Senators Feingold and Leahy should concentrate on Ethiopia when there are so many more serious concerns for the international community in our own region: the dangers posed by the situation in Somalia, by the possibility of expanding extremism and terrorism, the operations of Al-Shabaab and piracy, the risks to the Comprehensive Peace Agreement in Sudan, and the destabilization activities of Eritrea throughout our region which have after all been recognized as a major problem by the international community. It is ironic that the two Senators even appear unaware of Security Council Resolution 1907. This is indeed emblematic of the flaws in their draft bill. All these are very real threats to international peace and security. It is hardly surprising that we find it difficult to understand why Senators Feingold and Leahy should focus on allegations, most unchecked and largely inaccurate, concerning Ethiopia.

Somaliland's deputy minister for foreign affairs and international cooperation said its national army has driven from Somaliland territory Ethiopia's Ogaden National Liberation Front (ONLF) rebels who, he said, were trained in neighboring Eritrea.
Mohammed Yonis Awale said his administration has alerted Addis Ababa about the ONLF rebels wanting to use Somaliland to launch attacks on Ethiopia.
"They came to our coast by two boats and they took their weapons and their men from the coast by some two or three trucks to transport them to Ethiopia. While they were trying that we were informed and we chased them…into the mountains. We captured two of them and we slightly injured one of them. We took from them light weapons and some documents that indicated they belonged to ONLF," he said.
Deputy Minister Yonis Awale said the rebels wanted to "penetrate Ethiopia's territory."
But, the ONLF rebel group denied that over 200 of their troops were forced out of Somaliland.
The ONLF rebels have been battling Prime Minister Meles Zenawi's government for independence from what they call the original Ethiopia.
Somaliland official Yonis Awale said the ONLF rebels were carrying 64 rocket launchers and that some of them had Eritrean currency and documents that proved they were trained in Eritrea.
"All these indicated that they have been trained in Eritrea and their intention was to go into Ethiopia and start their fight with the Ethiopian government. (But), we intercepted them (on) the edge of the borderline between Ethiopia and Somaliland and so we shared the information with the Ethiopian government and the Ethiopia government closed the border," Yonis Awale said
He also said Eritrea has been training and funding armed groups in the Horn of African region. But, Asmara has sharply denied the allegations as baseless and without merit.
The United Nations Security Council has imposed an arms embargo on Eritrea and vowed to slap financial and travel restrictions on its leaders for allegedly arming hard line Somali Islamic insurgents.
The embargo followed months of international frustration over Eritrea's alleged role in arming al-Shabab, an Islamic insurgent group that is fighting to overthrow Somalia's transitional government.

On the Nile, Egypt cuts water use as Ethiopia dams for power
There is a battle over the historic river. Under existing accords, Egypt has veto power over development projects, but upstream nations say they should not be bound by unfair colonial-era pacts.
September 11, 2010|By Jeffrey Fleishman and Kate Linthicum, Los Angeles Times
Reporting from Mansoura, Egypt, and Blue Nile — On the sloping western shores of Lake Tana in central Ethiopia, where villagers gape at new tractors as if they were Ferraris and power lines pass over lean-tos lighted by candles, a poor nation's hopes hum inside a new hydroelectric plant.
Lured by the plant's promise of powering villages and irrigating 350,000 acres of farmland, intrepid investors are venturing across misty hills and navigating sprawling savannas. The World Bank has lent the country $45 million to "unleash" the region's growth potential, and Ethiopian leaders have promised that development along the tributaries feeding the Blue Nile will raise crops for the hungry and bring jobs to a rustic swath of Africa.
But not all stories along the Nile are hopeful ones.
Follow the great river north as it winds thousands of miles through highlands and deserts and funnels into the canals of Egypt's Nile Delta. Since the days of the pharaohs, the land's fate has been twinned with the Nile, and when other visions and schemes failed, the people of the delta believed that the river, which carried Moses through the reeds and Cleopatra on her lavish exploits, belonged to them.
It is in the delta, on some of the most fertile land in the world, that rice farmers have been ordered to plant fewer acres to conserve water as Ethiopia and other nations threaten to siphon away millions of gallons before the river reaches Egypt.
"We're victims of something much larger than ourselves," said Khaled Abubakr, a rice farmer whose income may drop by nearly half this year because of the new limits. "The government sends delegations to tell us how precious every drop of Nile water is to Egypt."
There is a battle over the river that for millenniums has flowed through the rise and fall of civilizations.
The dispute stems from a 1929 treaty brokered by the British and a 1959 agreement between Egypt and Sudan that guaranteed Egypt the majority of the river's water.
The treaties were political, yet they underscored Egypt's reliance on the Nile: The river's source countries, such as Ethiopia, have rainy seasons and other water supplies, but without the river Egypt's farmlands shrivel into desert and die.
Under the agreements, Egypt has veto power over Nile-related development projects and is entitled to 55.5 billion cubic meters of river water a year, or about two-thirds of the Nile's flow. But upstream nations say they should not be bound by unfair colonial-era pacts. In May, five of the 10 Nile basin countries — Ethiopia, Uganda, Tanzania, Rwanda and Kenya — signed a deal that next year would give them larger shares of water for farming, electricity and development.
Angry Egyptian officials said that their nation's security was at stake. They have since toned down their threatening rhetoric and are seeking compromise on how to balance protecting Egypt's share against new development. The aim of the upstream countries, however, is to draft a new legal framework to satisfy their national interests and weaken Egypt's "historic rights" to the river.
"Egypt deals with the Nile water issue as a life-and-death matter," said Moufid Shehab, Egypt's minister of state for legal and parliamentary affairs. "The River Nile provides Egypt with 95% of the country's water needs."
The 4,160-mile-long Nile is formed by the White Nile, which originates near Lake Victoria in Uganda, and the Blue Nile, which begins at Lake Tana in Ethiopia. They converge in Sudan and flow north through the length of Egypt before spilling into the Mediterranean Sea.
The river winds through poverty and turmoil and is vital for economic growth to sustain rising populations. It is a lesson in how water can dictate a nation's future, and threaten or preserve regional stability.
"The way forward," Ethiopian Prime Minister Meles Zenawi told Al Jazeera satellite TV channel, "is not for Egypt to try and stop the unstoppable."
Ethiopia's new Tana-Beles hydroelectric plant on the banks of Lake Tana was built without Egypt's approval. But Meles has insisted that his country, where blackouts are common and half the children younger than 5 are malnourished, will build whatever it pleases along the river and tributaries. His government has enticed investors to the newly irrigated farmland with dirt-cheap leases.
That's what drew Addis Belay, a wealthy businessman from the Ethiopian capital, Addis Ababa, who leased 1,060 acres irrigated by the Tana-Beles project. This spring he planted his first crop of rice, sesame seeds, soy and corn, food he hopes one day to export to neighboring Sudan. Belay's stone-crushing factory in Addis Ababa is also profiting from cheaper electricity generated by the new $520-million hydroelectric plant.
Belay's sister-in-law, Liyou Feleke, said Egypt has profited from the Nile while Ethiopia has languished in poverty. In 2008 the per capita gross national income in Egypt was $1,800, according to the World Bank. In Ethiopia it was just $280.
"The Egyptians have been using it for generations," she said. "The Ethiopians, we have never used a bit. But it's time."
In recent years, Chinese contractors have threaded skeins of power lines across the Nile Basin to carry electricity from the Tana-Beles plant to distant cities such as Addis Ababa and to nearby Bahir Dar. More than 80% of Ethiopians live without modern electricity, according to the World Bank.
Zegeye Alemye, a barber in Blue Nile Village about two hours drive from Tana-Beles, was adamant that the river be developed. "This country should benefit from the Nile," he said.
Zegeye lives on the banks of the Abay River, the largest Blue Nile tributary. More than 50 years ago, Ethiopian Emperor Haile Selassie built one of the nation's first hydropower plants on the river, not far from Zegeye's tiny tin-roofed shop. Another hydropower plant was built downstream in the 1980s. Electricity transformed the village from a few hundred people into a town of 7,000.
Zegeye gestured toward an electrical socket, where a cellphone and his hair clippers were charging. "My life is based on this," he said.
The Nile hooks south from Lake Tana and then surges north. It crosses borders, slips past Cairo and flows into the delta, which from the sky resembles an open, green hand reaching through the desert across northern Egypt toward the sea. Women and children bend with egrets in the fields and roads are crowded with tractors pulling the corn harvest. Most of the water that streams clear and white from irrigation hoses and runs through the furrows began its flow in Ethiopia.
Abubakr, the rice farmer, sat in the shade between a mosque and a storage shed stacked with bags of rice husks. The government told delta farmers that Egypt must bolster its water reserves in case a compromise is not negotiated between the Nile basin countries. Egypt's rice crop, which needs more water than any other, will be cut this year by more than 900,000 acres. Abubakr's April rice planting shrank from seven acres to three, and he'll lose about $4,500 at the October harvest.
"We produce good rice and it brings the highest prices at home and on the export market," he said. "Now we have to give it up by growing more beans and corn."
Those crops, said Abubakr's friend, Mosaad Salem, pay one-half to one-third of a rice yield. "We've left some fields abandoned," he said. "The cost of planting and harvesting corn is just not worth it. My parents were farmers and my grandparents were farmers. This is all we know how to do. We've had crises before, but not like this one."
Field hands strolled in and washed for prayers. Abubakr reached down and picked up a rice husk, dry and cracked. It blew out of his palm. The husks are sold to cement factories and ground into food for livestock. Little goes to waste in the delta.
A woman brought sodas and the men stayed in the shade, discussing tumbling prices, with no pretension that they understood the politics and conflicts along the Nile between its headwaters and its mouth to the sea.
jeffrey.fleishman@latimes.com
kate.linthicum@latimes.com
Fleishman reported from Mansoura and Linthicum from Blue Nile Village.
2012 Diversity Visa Lottery Begins on October 5, 2010
U.S. Embassy Addis Ababa, September 30, 2010: The Embassy of the United States of America today announced that the beginning of the 2012 Diversity Visa
(DV) Lottery application season. Applications for the 2012 DV Program
will be accepted from October 5 to November 3, 2010. Applicants may
access the electronic Diversity Visa entry form (E-DV) at
www.dvlottery.state.gov during the registration period. Paper entries
will not be accepted. Applicants are strongly encouraged not to wait
until the last week of the registration period to enter as heavy demand
may result in website delays. No entries will be accepted after noon,
Eastern Daylight Time (EDT), on November 3, 2010.
The annual DV program makes visas available to persons meeting the
simple, but strict, eligibility requirements. Every DV lottery entrant
must have at least a high school education or its equivalent or have,
within the past five years, two years of work experience in an
occupation requiring at least three years' training or experience.
Applicants who do not meet the educational or work experience
requirement will be disqualified.
A computer-generated, random lottery drawing chooses selectees for
Diversity Visas. The visas are distributed among six geographic regions
globally, with a greater number of visas going to regions with lower
rates of immigration, and with no visas going to nationals of countries
sending more than 50,000 immigrants to the U.S. over the past five
years. Within each region, no single country may receive more than
seven percent of the available Diversity Visas in any one year.
In Fiscal Year (FY) 2010, the Department of State received more than 12
million entries for the DV lottery program. Of that number some 100,000
entrants were selected worldwide, including 5,200 Ethiopians, to further
pursue a Diversity Visa. In FY 2010, the U.S. Embassy in Addis Ababa,
Ethiopia issued more than 3,600 visas through the DV program.
The congressionally mandated Diversity Immigrant Visa Program is
administered on an annual basis by the Department of State and conducted
under the terms of Section 203(c) of the Immigration and Nationality Act
(INA). Beginning in 2005, the Department of State implemented an
electronic registration system in order to make the DV process more
efficient and secure. Special technology and other means are used to
identify those who commit fraud for the purposes of illegal immigration
or those who submit multiple entries.
One significant change from previous years is that all entrants for the
2012 DV program will only find out the status of their entry online on
the E-DV website Entry Status Check. The online Entry Status Check
will be the ONLY means by which selectees will be notified of their
selection for DV-2012. The State Department will not be mailing out
notification letters, nor will the Department send an email to those
selected.
For detailed information about entry requirements, along with frequently
asked questions about the DV lottery, please see the instructions for
the DV-2012 Diversity Visa lottery on the Department's Consular Affairs
Website at www.dvlottery.state.gov. For information about the visa
process in Ethiopia, please visit the U.S. Embassy's website at
www.ethiopia.usembassy.gov. PDF

ADDIS ABABA, Ethiopia (AFP) – Ethiopian Prime Minister MelesZenawi was sworn in for another five-year term Monday, almost five months after controversial polls propelled his party to victory.
Meles, who came to power in 1991 after toppling Mengistu Haile Mariam's communist junta following a 17-year war, was re-elected as head of his Ethiopian People's Revolutionary Democratic Front (EPRDF) coalition last month.
"I hereby pledge to commit to the constitution and serve my country and its people," he said in a ceremony held in parliament.
Foreign diplomats also attended the session, which saw key ally Abadula Gemeda elected as speaker in another appointment that follows the election of the EPRDF's 36-member executive committee and 180-member council in September.
Ethiopia's ruling party and its allies won more than 99 percent of parliament seats in the May 23 polls, but both the United States and the European Union have said the vote did not meet international standards.
The country's main opposition parties have all rejected the results saying they were riddled with fraud, but their appeals were subsequently turned down by the electoral board and the supreme court.
The Medrek coalition had filed an appeal demanding a re-run, arguing that its supporters had been subjected to intimidation and its observers barred from polling stations during election day.
The 55-year-old former guerrilla leader has said his primary focus during his new — and last — term will be employing his five-year "Growth and Transformation" development plan that targets 15 percent economic growth over the period.
The plan — launched in September — seeks to substantially increase Ethiopia's food production.
The Horn of Africa nation is one of the world's poorest countries and nearly five million people needed relief in the first six months of this year, according to the United Nations.
Addis Ababa, October 4 (WIC) – The 4th term joint session of the House of People's Representatives (HPR) and the House of Federation (HoF) today reelected Meles Zenawi as Prime Minister .
===================
Meles Zenawi reelected as Prime Minister of Ethiopia
Addis Ababa, October 4 (WIC) – The 4th term joint session of the House of People's Representatives (HPR) and the House of Federation (HoF) today reelected Meles Zenawi as Prime Minister of Ethiopia.
The House also elected Abadula Gemeda and Shitaye Minale as Speaker and Deputy Speaker respectively.
Similarly, Kassa Tekeleberihan was elected Speaker of the House of Federation of the Federal Democratic Republic of Ethiopia.

Parliament unanimously endorsed newly appointed ministers
Tuesday, 05 October 2010
Addis Ababa, October 5 (WIC) – Prime Minister Meles Zenawi has appointed 20 Ministers and presented them to the House of People's Representative (HPR) today. The House unanimously endorsed the appointments of the 20 Ministers.
Below are lists of the newly appointed 20 Ministers
1. Hailemariam Desalegn…..Deputy Prime Minister and Minister of Foreign Affairs
2. Siraj Fegeta…………… Minister of Defense
3. Dr. Shiferaw Tekelemariam ………Minister of Federal Affairs
4. Berhane Hailu………..Minister of Justice
5. Junedin Sado ……………Minister of Civil Service
6. Sufian Ahmed………Minister of Finance and Economic Development
7. Tefera Deribew ……… Minister of Agriculture
8. Mekonnen Manyazewal……Minister of Industry
9. Abdurahman Shek Mohammed ………….Minister of Trade
10. Desse Dalke…… Minister of Science and Technology
11. Diriba Kuma…………………….Minister of Transport
12. Debretsion Gebremikael …….Minister of Communication and Information Technology
13. Mekuria Haile …..Minister of Urban Development and Construction
14. Alemayehu Tegenu….. ..Minister of Water and Energy
15. Sinknesh Ejigu…… Minister of Mines
16. Demeke Mekonnen ………Minister of Education
17. Dr. Tewodros Adhanom….Minister of Health
18.Abdulfetah Abdulahi Hassen — Minister of Labor and Social Affairs
19. Amin Abdulkadir ………Minister of Culture and Tourism
20. Zenebu Tadesse……….Minister of Women, Youth and Children's Affairs
The House also approved the appointments of Bereket Simon as Government Communication Office Head, Aster Mamo Government Chief Whip and Melaku Fanta Director General of the Ethiopian Revenues and Customs Authority all with the rank of Ministers.
Written by Ben
Tuesday, 05 October 2010 08:08
Today House of People's Representative (HPR) unanimously endorsed the appointments of the 20 Ministers.

South Ethiopian Peoples' Democratic Front (SEPDF) …… 5 Ministers
Oromo Peoples' Democratic Organization (OPDO) ……… 5 Ministers
Amhara National Democratic Movement (ANDM) ………. 5 Ministers
Somali People Democratic Party (SPDP) …………………. 2 Ministers
Tigrayan Peoples' Liberation Front (TPLF) ……………….. 2 Ministers
Afar National Democratic Party (ANDP) …………………… 1 Minister
| | | |
| --- | --- | --- |
| | | |
| Ato Hailemariam Desalegn, Deputy PM & Foreign Affairs Minister(SEPDF) | Ato Berhane haile, Justice Minister(ANDM) | Ato Debretsion Gebremichael, Communication and Information Technology Minister (TPLF) |
| | | |
| Ato Demeke Mekonen, Education Minister. (ANDM) | Dr. Shiferaw Teklemariam, Federal Affairs Minister (SEPDF) | Ato Juniedy Saddo, Civil Service Minister (OPDO) |
| | | |
| Ato Mekuria Haile, Urban Development and Construction(SEPDF) | Ato Sufian Ahmed, Finance and Economic Development Minister(OPDO) | Dr. Tedros Adhanom, Health Minister (TPLF) |
| | | |
| W/ro Aster Mamo, Government Whip in the Federal Parliament with a rank of minister (OPDO) | Ato Melaku Fenta, Revenue and Custom Authority Director General with a rank of minister (ANDM) | Ato Alemayehu Tegenu, Water and Energy Minister (OPDO) |
በዛሬው ዕለት መስከረም 25 ቀን 2003 ዓ.ም. በዋለው የተወካዮች ምክር ቤት ሁለተኛ ስብሰባ የካቢኔ ዕጩዎች ሹመት የፀደቀ ሲሆን፣ አቶ ኃይለ ማርያም ደሳለኝ ምክትል ጠቅላይ ሚኒስትርና የውጭ ጉዳይ ሚኒስትር ሆነው ተሹመዋል፡፡
በአዲሱ ካቢኔ የሲቪል ሰርቪስ ሚኒስቴር እንደ አዲስ ሲዋቀር አቶ ጁነዲን ሳዶ በሚኒስትርነት ተሹመዋል፡፡ የኢንዱስትሪ ሚኒስቴር አቶ መኮንን ማንያዘዋል (ብቸኛው የፓርቲ አባል ያልሆኑ ሹም)፤ የንግድ ሚኒስትር አቶ አብዱራህማን ሼክ መሐመድ (ሶሕዴፓ)፤ የሳይንስና ቴክኖሎጂ ሚኒስትር አቶ ደሴ ዳርጌ፤ የመገናኛና ኢንፎርሜሽን ቴክኖሎጂ ሚኒስትር አቶ ደብረ ፅዮን ገ/ሚካኤል፤ የከተማ ልማትና ኮንስትራክሽን ሚኒስትር አቶ መኩሪያ ኃይሌ፣ የውኃና ኢነርጂ ሚኒስትር፤ አቶ አለማየሁ ተገኑ፤ የማዕድን ሚኒስትር ወ/ሮ ስንቅነሽ እጅጉ፤ የባህልና ቱሪዝም ሚኒስትር አቶ አሚን አብዱልቃድር (አፋር)፤ የሴቶች፣ ወጣቶችና ሕፃናት ሚኒስትር ወ/ሮ ዘነቡ ታደሰ፣ የሠራተኛና ማኅበራዊ ጉዳይ ሚኒስትር አቶ አብዱላሂ ሐሰን (ሶሕዴፓ) ሆነው የተሾሙ ሲሆን፣ በሚኒስትርነት ማዕረግ የመንግሥት የኮሙኒኬሽን ጽሕፈት ቤት ኃላፊ አቶ በረከት ስምዖን፣ በተወካዮች ምክር ቤት የመንግሥት ተጠሪ ወ/ሮ አስቴር ማሞ፤ እንዲሁም የገቢዎችና ጉምሩክ ባለሥልጣን ዳይሬክተሩ አቶ መላኩ ፈንታ ሆነዋል፡፡ በነበረ ይቀጥሉ የተባሉት ደግሞ የአገር መከላከያ ሚኒስትር አቶ ሲራጅ ፈጌሳ፤ የፌዴራል ጉዳዮች ሚኒስትር ዶ/ር ሺፈራው ተ/ማርያም፤ የፍትሕ ሚኒስትር አቶ ብርሃን ኃይሉ፤ የገንዘብና ኢኮኖሚ ልማት ሚኒስትር አቶ ሶፊያን አህመድ፤ የግብርና ሚኒስትር አቶ ተፈራ ደርበው፤ የትምህርት ሚኒስትር አቶ ደመቀ መኮንና የጤና ጥበቃ ሚኒስትር ዶ/ር ቴዎድሮስ አድሃኖም ናቸው፡፡ የአዲሱ ካቢኔ ሹማምንት ዝርዝር እንደሚከተለው ነው፡፡
| | |
| --- | --- |
| የተሾሙበት ኃላፊነት | የተሿሚዎች ስም ዝርዝር |
| ምክትል ጠቅላይ ሚኒስትርና የውጭ ጉዳይ ሚኒስትር | አቶ ኃ/ማርያም ደሳለኝ፣ የኢሕአዴግ ም/ሊቀመንበር፣ (ደኢሕዴን) |
| የአገር መከላከያ ሚኒስትር | አቶ ሲራጅ ፈጌሳ (ደኢሕዴን) |
| የፌዴራል ጉዳዮች ሚኒስትር | ዶ/ር ሽፈራው ተ/ማርያም (ደኢሕዴን) |
| የፍትሕ ሚኒስትር | አቶ ብርሃን ኃይሉ (ብአዴን) |
| የሲቪል ሰርቪስ ሚኒስትር | አቶ ጁነዲን ሳዶ (ኦሕዴድ) |
| የገንዘብና ኢኮኖሚ ልማት ሚኒስትር | አቶ ሱፊያን አህመድ (ኦሕዴድ) |
| የግብርና ሚኒስትር | አቶ ተፈራ ደርበው (ብአዴን) |
| የኢንዲስትሪ ሚኒስትር | አቶ መኮንን ማን ያዘዋል (ብቸኛው የፓርቲ አባል ያልሆኑ ባለሥልጣን) |
| የንግድ ሚኒስትር | አቶ አብዱራህማን ሼክ መሐመድ (ሶሕዴፓ) |
| የሳይንስና ቴክኖሎጂ ሚኒስትር | አቶ ደሴ ዳርጌ (ደኢሕዴን) |
| የትራንስፖርት ሚኒስትር | አቶ ድሪባ ኩማ (ኦሕዴድ) |
| የመገናኛና ኢንፎርሚሽን ኮሙዩኒኬሽን ቴክኖሎጂ ሚኒስትር | አቶ ደብረ ጽዮን ገ/ሚካኤል (ሕወሓት) |
| የከተማ ልማትና ግንባታ ሚኒስትር | አቶ መኩሪያ ኃይሌ (ደኢሕዴን) |
| የውኃና ኢነርጂ ሚኒስትር | አቶ አለማየሁ ተገኑ (ኦሕዴድ) |
| የማዕድን ሚኒስትር | ወ/ሮ ስንቅነሽ እጅጉ (ኦሕዴድ) |
| የትምህርት ሚኒስትር | አቶ ደመቀ መኮንን (ብአዴን) |
| የጤና ጥበቃ ሚኒስትር | ዶ/ር ቴዎድሮስ አድሃኖም (ሕወሓት) |
| የሠራተኛና ማኅበራዊ ጉዳይ ሚኒስትር | አቶ አብዱልፈታህ ሐሰን (ሶሕዴፓ) |
| የባህልና ቱሪዝም ሚኒስትር | አቶ ዓሚን አብዱል ቃድር (አፋር) |
| የሴቶች፣ ወጣቶችና ሕፃናት ሚኒስትር | ወ/ሮ ዘነቡ ታደሰ (ብአዴን) |
| የመንግሥት ኮሙዩኒኬሽን ጽሕፈት ቤት ኃላፊ (በሚኒስትር ማዕረግ) | አቶ በረከት ስምዖን (ብአዴን) |
| በተወካዮች ምክር ቤት የመንግሥት ተጠሪ (በሚኒስትር ማዕረግ) | ወ/ሮ አስቴር ማሞ (ኦሕዴድ) |
| የገቢዎችና ጉምሩክ ባለሥልጣን ዳይሬክተር (በሚኒስትር ማዕረግ) | አቶ መላኩ ፈንታ (ብአዴን) |
Gov't grants pardon to Birtukan
Wednesday, 06 October 2010
Addis Ababa, October 6 (WIC) – The government of Ethiopia today granted pardon to Birtukan Mideksa. According to a press release the Ministry of Justice sent to WIC, she was released from prison as she submitted a request for pardon to the government of Ethiopia.
She wrote a statement asking to be pardoned on the grounds that she regretted what she did in the past, the statement said.
"I express my deep regret for deceiving the Ethiopian people and government by denying my release on pardon," the ministry quoted her as saying in a statement "Pledging not to ever resolve to these fraudulent and deceptive acts, I beg the Ethiopian people and government to grant me pardon," it said.
"In her remorseful petition, Birtukan Mideksa implored the prime minister to grant her a second pardon for her to be able to see her mother and child," it added.
Birtukan was jailed since she violated the pardon agreement that freed her from prison by claiming that she had not asked for a pardon, the statement indicated.
Oct. 12 (Bloomberg) – Ethiopia's government signed a peace agreement with a faction of the rebel Ogaden National Liberation Front led by Salahdin Maow.
An accord was signed in Addis Ababa, the capital, today by Salahdin and Federal Affairs Minister Shiferaw Teklemariam. As part of the agreement, members of the ONLF will be offered amnesty and those in prison will be released, Shiferaw told reporters at the signing ceremony.
"The state of insurgency is terminated and peace is established," he said.
Abdirahman Mahdi, spokesman for a separate ONLF faction, said in an e-mail that today's deal was an attempt to "hoodwink the international community."
The ONLF has been fighting for self-determination for the people of the Ogaden for 16 years. The region is an arid zone that covers much of Ethiopia's Somali Regional State and borders Somalia. Ethiopia has previously described the group as a terrorist organization backed by neighboring Eritrea.
Salahdin said his faction signed the peace deal because "we have come to understand the destructive nature of war."
The Ethiopian government and the ONLF have previously claimed battlefield victories and accused each other of atrocities. Verification of the reports is difficult as the government bars foreign journalists from traveling independently in the region, much of which is under military administration.

Addis Ababa, October 15 (WIC) – Ethiopian Airlines on Thursday officially appointed its first female commercial flight captain.
According to a press release issued by Ethiopian, Captain Amsale proudly took off her first flight from the left hand seat of the flight deck of a Q-400 aircraft from Addis Ababa to Gondar then to Axum and finally returned back to Addis Ababa after a total of 3.6 flight hours.
Captain Amsale joined Ethiopian Airlines Pilot Training School on July 10, 2000 and started her career as first officer on November 26, 2002.
Since then, she has trained and worked on Fokker-50, 757 and 767 aircraft as first officer. Captain Amsale has been able to complete successfully all the necessary training requirements and passed through rigorous checks to gain her four stripes.
She has a total of 4475 flight hours under her belt when she becomes the commander-in-chief of her flight.
Tewolde Gebre Mariam, Designate Chief Executive Officer of the airline, families and friends of Captain Amsale warmly welcomed her at the Addis Ababa International Airport on her return flight from Axum.
During the occasion, Tewolde said, "We congratulate Captain Amsale on her outstanding achievement. Captain Amsale deserves the recognition as she has demonstrated tremendous dedication to reach the pinnacle."
In her brief statement to the audience of staff, friends and family members Captain Amsale said, "It is a great privilege to become the first female captain of the national carrier. I have been trained and passed through various ladders at Ethiopian Airlines. The company has been very supportive of my efforts to realize my vision of becoming a captain."
Ethiopian currently has four female pilots working as first officers.
WASHINGTON – Hundreds of people gathered in sadness to remember a 27-year-old man who died near the popular DC9 nightclub last Friday.
The candlelight vigil quickly turned to anger over the alleged attack of Ali Mohammed. It was an emotional evening as the crowd poured into the street and shut down the intersection of 9th and U Street, NW.
"We want justice. We want justice. We want answers," cried the crowd carrying candles and signs.
Many of them wanted the charges against the five nightclub workers who were arrested to be upgraded from aggravated assault to murder.
"My son was not a violent man and did not deserve to die as he did," said Ahmed Galchu, the victim's father. "We have faith in the American system."
"All of these people would not be standing out here if Ali was the type who deserved to die the way he did," said Nunu Wako, Mohammad's cousin. "I can understand if it was just one-on-one thing but five-to-one is utterly barbaric and savage."
D.C. Police say Mohammed was turned away from the nightclub and became angry. Witnesses say he threw a brick through the nightclub's plate glass window.
Detectives say the 27-year-old Ethiopian immigrant was allegedly chased, beat and stomped by the workers.
Council Member Jim Graham brought an update after meeting with police.
"They have evidence sufficient to justify the charge of murder. I said to myself, 'Thank God that there is the evidence that will substantiate the murder charge' and so I ask you to be patient when I know your hearts are crying out," said Graham.
The official cause of death is pending, but the case has already struck a chord in the Ethiopian community. Some are asking for calm.
"We should not try to take vengeance into our own hand. We should let the justice system take its place," said ANC Commissioner Gail Anderson.
Lawyers for the men arrested have said police have jumped to conclusions in the case and maintain their innocence.
City officials suspended the club's liquor license Tuesday. The nightclub has three days to request a hearing on the suspension.


Prime Minister Meles Zenawi gave appointments to different government officials Addis Ababa, October 19, 2010 (Addis Ababa) – Prime Minister Meles Zenawi gave here on Tuesday appointments to different government officials.
Following is lists of the appointments:
1. Nega Tsegaye, Foreign Affairs State Minister
2. Berhane Gebre-kiristos, Foreign State Minister

3. Berhanu Abera, National Defense State Minister
4. Berhanu Negash, National Defense State Minister
5. Alemayehu Ejigu, Government Communication Affairs Office State Minister
6. Shimelis Kemal, Government Communication Affairs Office State Minister
7.Dr. Abraham Tekeste, Finance and Economic State Minister
8. Ahmed Shide, Finance and Economic Development State Minister
9.Alemayehu Gujo, Finance and Economic State Minister
10. Dr. Kaba Urgessa, Education State Minister
11. Fuad Ibrahim, Education State Minister
12. Wondiosen Kiflu, Education State Minister
13. Firenesh Mekuyria, Women, Children and Youth Affairs State Minister
14. Almaw Mengistu, Women, Children and Youth Affairs State Minister
15. Sileshyi Getahun, Agirculture State Minister
16, Mitiku Kassa, Agriculture State Minister
17. Wondiyirad Mandefro, Agirculture State Minister
18. Tadelech Dalecho, Culture and Tourism State Minister
19. Dawd Ahmed, Culture and Tourism State Minister
20. Mulugeta Wuletaw, Federal Affairs State Minister
21. Wondimu Tekle, Water and Energy State Minister
22. Kebede Gerba, Water and Energy State Minister
23. Tolosa Shage, Mines State Minister
24. Dr. Kebede Work, Health State Minister
25. Dr. Kesete Berhan Admasu, Health State Minister
26. Remedan Ashenafi, Labor and Social Affairs State Minister
27. Dr. Zerihun Kebede, Labor and Social Affairs State Minister
28. Mohamuda Ahmed Gass, Science and Technology State Minister
29. Getachew Mengiste, Transport State Minister
30. Tekletsadik Reba, Transport State Minister
31. Peter Gat Cot, Communication and Information Technology State Minister
32. Hailemaskal Tefera, Urban Development and Construction State Minister
33. Dr. Misrak Mekonne, Civil Service State Minister
34. Adamu Ayana Mekonnen, Civil Service State Minister
35. Ahmed Abagisa, Justice State Minister
36. Berhanu Tsegaye, Justice State Minister
37. Tadesse Haile, Industry State Minister
38. Ahmed Tussa, Trade State Minister
39. Yakob Yala, Trade State Minister.
40-Roman Gebre-sillassie, Government Whip with the rank of State Minister
41. Meles Tilahun, Acting Government Whip with the rank of State Minister
42. Getachew Bedane, Acting Government Whip with the rank of State Minister
43, Wondimu Gezahegn, Acting Government Whip with the rank of State Minister
44. Alebachew Nigussie, Public Organization and Participation Advisory State Minister
45. Mengistab Gebre-kidan, Public Organization and Participation Advisory State Minister
46. Temesgen Tilahun, Advisor to the Deputy Prime Minister with the rank of state minister
47. Demisse Shito, Cabinet Affairs Advisory State Minister
48: Michael Tobias, State Minister for the Office of the Prime Minister and Cabinet Affairs.
The appointment of the officials will be effect as of October 18, 2010.
The officials were appointed by taking into account their educational and political leadership qualification. …(ena)

Addis Ababa, October 27, 2010 (Addis Ababa) – The government gave appointments to special envoys, ambassadors and plenipotentiaries and ambassadors of Ethiopia, the Office of the Prime Minister announced here on Wednesday.
Accordingly.
1. Seyoum Mesfin
2. Girma Birru
3. Dr. Kassu Illala
4. Ambassador Teshome Toga
5. Degife Bula.
6. Mulugeta Alemseged
7. Hilawe Yosef
8. Ambassador Mohammed Dirir
9. Hassan Abdella
10. Dr. Tekeda Alemu
11. Gifti Abasiya
12. Dr. Mohammed Hassan
13. Kassahun Dendir
14. Dr. Yehsimebrat Mersha
15. Markos Tekle
16..Lelalem Gebreyohannes
17. Dr. Bogale Tolosa
18. Minelik Alemu
19.Dr. Mohammed Gudeta
20. Misganaw Admasu
21. Ambassador Dr. Kua Wang Tutlam,   were appointed as special envoys and ambassadors and plenipotentiaries of Ethiopia.

Also,
1. Merwan Bedri
2. Ababi Demise
3.Dr. Gebeyeu Ganga
4. Mule Tarekegn
5. Tesfaye Yilma
6. Tebeje Berhe
7. Bereded Animut
8. Dereje Asfaw
9.Ambassador Aman Hassan
10.Alemayehu Sewagegn
11. Mesfin Chernet
12. Dr. Bitew Getnet
13. Shamilo Fitamo
14. Ambassador Mohammed Ali
15. Dr. Desta Woldeyohannes were appointed as ambassadors of Ethiopia.
The appointment shall be put into effect as of Wednesday.

The appointment of Hailemariam Desalegn as minister of Foreign Affairs (MoFA), a position which had been much speculated about prior to his assumption of it, surprised many political pundits, including members of the diplomatic community, most of whom had not had any interaction with him before.
To remedy the situation, a cocktail reception was organised by MoFA to informally introduce Hailemariam to the diplomatic community at the Sheraton Addis on Wednesday, October 20, 2010, where he stood in a corner of the Lalibella Ballroom to personally greet everyone.
"This is not intended to be a substitute for more formal and extended discussions that I [am planning and looking] forward to having with you all," Hailemariam said in his welcoming remarks.
Many in attendance followed what the new head of the country's MoFA said with some taking notes of the office's priority agendas and Hailemariam's personal principles. Sudan and Somalia were at the top of the agenda due to the impact that the volatility of the situations in these countries has on Ethiopia.
"[The effects of] what happens in Sudan will by no means be limited to the people of Sudan," he said. "What goes on in Sudan has continental implications, for good or ill."
The situation in Somalia is the same with its impact extending far beyond the regional level, according to Hailemariam.
"The period ahead of us is extremely critical to the region, Africa, and the international community in general," he said. "Somalia is not yet out of the woods either; the challenge there continues to be daunting."
The ministry is looking for "support" and "understanding" from the international community in these situations, according to the minister who added that it is in the interest of Ethiopia and the other countries.
However, the amount of support the country will get for its Five-year Growth and Transformation Plan (GTP), he seemed unsure of. The task of obtaining support for the plan is a "diplomatic challenge" and the coming period will be "complex and very difficult," he said.
The plan was a "Herculean task," Hailemariam admitted, adding that even though the government will assume primary responsibility for the success of the plan, it counted on the assistance of other countries.
Besides financial support, the country is looking for technology transfer, the minister explained in a sidebar with the media.
Hailemariam has worked as the head of the Southern Nations, Nationalities, and Peoples' (SNNP) Regional State as well as the Public Mobilisation and Participation advisor to the Prime Minister. Often referred to as a humble man by those who know him, his competence in high diplomacy is yet to be proven. Yet, some attending diplomats reserved judgment.
"It is too early to say whether Hailemariam is capable enough for the job," a Western diplomat, who wished to remain anonymous told Fortune.
However, Italian Ambassador Renzo Rosso is confident in the new minister's ability to execute his responsibilities.
"He demonstrated his capacity notably in his prior internal assignment and I am sure he will make an excellent foreign minister," he told Fortune.
Showing Hailemariam the ropes for four consecutive days was Seyoum Mesfin, the outgoing foreign minister who has been steering the country's foreign policy for the past 20 years, according to an official at the MoFA who is not authorised to comment.
The immediate support for Hailemariam comes from Berhane Gebrekiristos, former Ethiopian ambassador to the European Union (EU), who was appointed state minister for MoFA only a day before the reception at the Sheraton. His absence was conspicuous as Hailemariam got to know the diplomatic circle of Addis Abeba.
Hailemariam's welcoming remarks "were very consistent with the traditional line of Ethiopia," Rosso said, seemingly satisfied with the new foreign minister's start.
Regarding international relations, Hailemariam esteems consistency.
"The one thing I cherish most in relations among nations is consistency," he said. "It in no way prevents pragmatic adjustment to changing situations but is based on principles."
In addition, his welcoming speech held a promissory note.
"I might sometimes disagree with you and make you unhappy as a result but I shall not mislead you," he told the audience.


$87/Hour Part Time Work
The special remembrance event in Washington DC, which was held at Washington Marriott Hotel starting at 2 PM, was broadcast live by video and audio.

By Will Ross   East Africa correspondent
A leaked US embassy cable has revealed Egypt's fears about the possibility of its neighbour Sudan breaking into two.
In the cable, written last year, a foreign ministry official urged the US to help postpone a referendum on independence for Southern Sudan.
The official said the creation of "a non-viable state" could threaten Egypt's access to the River Nile.
Cairo's Almasry Alyoum newspaper published the cable, one of thousands being released by Wikileaks.
Southern Sudan is due to vote in a referendum on independence in January.
But in the cable – from the US embassy in Cairo – the official talks of implications should south Sudan secede and concern is expressed about the River Nile – a lifeline for Egypt.
Egypt has in the past threatened to go to war with any country tampering with the Nile.
The official said the creation of "a non-viable state" could threaten Egypt's access to the Nile at a time when several countries are negotiating how to share the river's water.
The official presses the US to help postpone the referendum by four to six years.
Egypt clearly fears a new nation, Southern Sudan, would be more likely to side with the upstream countries of the Nile basin like Kenya, Uganda and Ethiopia.
Vital resource
Those countries believe a colonial era treaty which guarantees that Egypt receives most of the Nile water is unfair.
Egypt and Sudan are refusing to sign up to a new agreement.
The fact that south Sudan is oil rich is seen as a major reason for tension ahead of the referendum on independence.
However, some argue that the vital water resource is likely to be a far greater bone of contention in the region long after the oil wells have dried up.
Wikileaks has so far released more than 600 of 251,000 classified US diplomatic and military cables.

The 5th International Conference on Federalism, Addis Ababa, Ethiopia Ethiopia hosts the Fifth International Conference on Federalism which will take place from December 13th – 16th, 2010 based on the invitation made by His Excellency Meles Zenawi
Mengistu Worku, the greatest Ethiopian footballer of all time, passed away today at the age of 70 after  undergoing a two-year medical treatment in Bangkok, Thailand.  Mengistu returned home recently after it was determined that his last days should be spent in his beloved country.
Mengistu, was named the "Ethiopian Kopa", after the great French footballer of the 50s Raymond Kopa, because of his dribbling ability and swiftness of his movements.
I don't think that there is any middle age Ethiopian, whether he/she likes football or not, who doesn't know about Mengistu Worku, either from personally watching him play or from what their parents, older brothers, etc…. have told them about him.
The name Mengistu Worku is synonymous with Ethiopian football. He was the most complete player Ethiopia has ever produced. He had flair, speed, intelligence, elegance, extreme confidence and a knack for goals.
For those of us who were lucky enough to see him play at his prime, Mengistu was a joy to watch. His impeccable ball control (feet, chest), his timing and acceleration, his jumping ability, his positioning, and his passing and the many goals that he scored made him a star player in Ethiopian football at a time when there were so many good players around.
He was a player of average height but the volleyball training drills he did at "Medhane Alem Secondary School" during his early years, prepared him well for football that he often out jumped defenders who were much taller than him to score numerous goals both for his club St. George or the Ethiopian national team.
Although I don't know of any statistics done as to how many goals he scored with his feet or his head, I wouldn't be surprised if they are even.
He was loved and cherished by his adoring fans, who gave him several nicknames, including "Menge", "Gonderew", "Doctor" and "Fitawrari", to name a few. While he was the pride and joy for St. George fans, he was on the other hand, a total nightmare for the opposition, and I can attest to that from personal experience. Being a member and also a supporter of Electric Football Club (EEPCO now) at the time, I can't tell you how many times, I went home crying after Electric lost to St. George, due to Mengistu either creating or scoring goals against us.
However, as much as we resented him, we also admired him. This was certainly the case when Mengistu was playing for the Ethiopian national team. He was fearless and had such an incredible do-or-die attitude when representing Ethiopia that we were all behind him 100%.
Later on, I became a sports journalist for the Ethiopian Herald and he took over as head coach of the national team, and I had the opportunity to interview him on several occasions. We often spoke of the good old days and we spent the great majority of our times going over the goals he scored, the players he admired, the problems with Ethiopian football and much more.
The story of Mengistu and his contribution and influence on Ethiopian football can't be summarized in one or two articles.
There is more to come in the days ahead.
Menge, I miss you already.
May the Good Lord rest his soul!

Ethiopia will introduce as many as eight new television channels in 2011 featuring programs made by non-government broadcasters for the first time, Communications Minister Bereket Simon said.
State-owned Ethiopian Television's two channels currently offer no private content, so the move is a "significant change," Bereket said in a phone interview today from the capital, Addis Ababa.
"So far we have only limited private FM radio stations," he said. "Now we are going to have private content providers for television." The "infrastructure" will still be operated by the Ethiopian Radio and Television Agency, Bereket said.
State media coverage of Ethiopia's parliamentary elections in May, which the ruling party won by a landslide, was not "balanced," the European Union's observation mission said in its report on the vote. The government has admitted to jamming the Voice of America's Amharic-language service and has been accused of blocking opposition-friendly websites and a new Amsterdam-based satellite channel, Ethiopian Satellite Television.
The country's sole Internet provider is the state-run Ethio Telecom, which will be managed by France Telecom SA for the next two years under a 30 million-euro ($39 million) contract announced on Nov. 29.
To contact the reporter on this story: William Davison in Addis Ababa via Johannesburg at pmrichardson@bloomberg.net.
To contact the editor responsible for this story: Antony Sguazzin at asguazzin@bloomberg.net

Ambassador Girma Birru, Special Envoy, Ambassador Extraordinary and Plenipotentiary, of the Federal Democratic Republic of Ethiopia to the United States of America presented his credentials at an official ceremony held at the State Department today Thursday January 6, 2011.
Ambassador Girma Birru, presented his letter of appointment as Ethiopia's Special Envoy to America to His Excellency MR .James B. Steinberg, Deputy Secretary of State. With this formality, Ambassador Girma Birru has officially begun his duties as Ethiopia's Ambassador Extraordinary and Plenipotentiary to the U.S..
During the occasion Mr. James B. Steinberg expressed his appreciation for the intensity of the Ethio-US partnership. The Deputy State Secretary, underscored the significance of bilateral partnership of the two friendly countries in combating international terrorism and in the maintenance of peace and security in the Greater Horn of Africa Region..
Mr. James B. Steinberg further underlined the positive role that Ethiopia is currently playing to safeguard peace and stability in different parts of the African continent by deploying its peace keeping forces..
While submitting his letter of accreditation, Ambassador Girma Birru, on his part apprised the Deputy State Secretary of the bold and deep going Growth and Transformation Strategy that Ethiopia has at present decisively anchored on and expressed his belief that America will continue to support Ethiopia in its resolve to mitigate poverty and backwardness.
The Special Envoy emphasized the close cooperation of both countries in the areas of peace and security and reiterated his strong belief that Ethiopia will continue to strive to further consolidate, enhance and bolster the mutually beneficial bilateral ties to a yet higher level and wider scope of partnership.
Before his appointment to Washington, Ambassador Girma, had served his country in various high level and multi-faceted areas of government positions; the latest portfolio being as the Minister of Trade and Industry of Ethiopia.
Ambassador Girma Birru, Special Envoy, Ambassador Extraordinary and Plenipotentiary, of the Federal Democratic Republic of Ethiopia to the United States of America presented his credentials at an official ceremony held at the State Department today Thursday January 6, 2011.
Ambassador Girma Birru, presented his letter of appointment as Ethiopia's Special Envoy to America to His Excellency MR .James B. Steinberg, Deputy Secretary of State. With this formality, Ambassador Girma Birru has officially begun his duties as Ethiopia's Ambassador Extraordinary and Plenipotentiary to the U.S..

During the occasion Mr. James B. Steinberg expressed his appreciation for the intensity of the Ethio-US partnership. The Deputy State Secretary, underscored the significance of bilateral partnership of the two friendly countries in combating international terrorism and in the maintenance of peace and security in the Greater Horn of Africa Region..

Mr. James B. Steinberg further underlined the positive role that Ethiopia is currently playing to safeguard peace and stability in different parts of the African continent by deploying its peace keeping forces..

While submitting his letter of accreditation, Ambassador Girma Birru, on his part apprised the Deputy State Secretary of the bold and deep going Growth and Transformation Strategy that Ethiopia has at present decisively anchored on and expressed his belief that America will continue to support Ethiopia in its resolve to mitigate poverty and backwardness.

The Special Envoy emphasized the close cooperation of both countries in the areas of peace and security and reiterated his strong belief that Ethiopia will continue to strive to further consolidate, enhance and bolster the mutually beneficial bilateral ties to a yet higher level and wider scope of partnership.

Before his appointment to Washington, Ambassador Girma, had served his country in various high level and multi-faceted areas of government positions; the latest portfolio being as the Minister of Trade and Industry of Ethiopia.

New Ambassadors present Credentials
Their Excellencies the Ambassador of  the Federal Democratic Republic of Ethiopia, the Ambassador of Canada and the Ambassador of the Great Socialist People's Libyan Arab Jamahiriya presented their Letters of Credence to the President at Áras an Uachtaráin today.
H.E. Mrs. Lela-alem Gebreyohannes Tedla, Ambassador of the Federal Democratic Republic of Ethiopia, was accompanied by her husband, Mr. Tsehay Debebe, their daughter, Ms. Aden Tsehay, and by Mr. Mulugeta Asseratte Kassa, Counsellor at the Embassy.
H.E.  Mr. Loyola Hearn, Ambassador of Canada, was accompanied by his wife Maureen and by Ms. Jackie Ellis, General Relations Officer at the Embassy.
H.E. Mr. Omar Ramadan Jelban, Ambassador of the Great Socialist People's Libyan Arab Jamahiriya, was accompanied by Mr. Tarek Awad, First Counsellor at the Embassy.
Mr. Peter Power, T.D., Minister of State for Overseas Development, represented the Government at the ceremony.
The following were also present:   Mr. Adrian O'Neill, Secretary-General to the President; Mr. Niall Burgess, Assistant Secretary, Ms. Kathleen White, Chief of Protocol, Mr. Joe Brennan, Deputy Chief of Protocol, and Ms. Cliona Manahan, Deputy Chief of Protocol, at the Department of Foreign Affairs.
The Ambassadors were escorted to and from Áras an Uachtaráin by an Escort of Honour consisting of a motorcycle detachment drawn from the 2nd Cavalry Squadron, Cathal Brugha Barracks, Dublin, under the command of Lieutenant John Forde.
The Guard of Honour was provided at Áras an Uachtaráin by troops drawn from the 1st Infantry Battalion, Renmore, Galway, under the command of Lieutenant Tom Mulderrig
The Army No. 1 Band was conducted by Captain Fergal Carroll.
======================================================================
Ambassador Leila-alem Gebreyohanness presents credentials to President Mary McAleese
Jan 12, 2011
The newly appointed Ambassador of the FDRE, H.E. Ambassador Lela-alem Gebreyohanes, presented the Letter of Recall of her predecessor and her Letter of Credence to President Mary Mc Aleese of Ireland on Tuesday January 12th 2011
At an elaborate ceremony held at Aras an Uachtarain where Ambassador Lela-alem inspected a guard of honour, President Mary McAlesse introduced Mr Peter Power, T.D. Minister of State for Overseas Development, Mr Adrian O'Neill, Secretary-General to the President and Mr Niall Burgess, Assistant Secretary of the Department of Foreign Affairs to H.E. the Ambassador.
Ambassador Lela-alem debriefed the President about the growing amicable and productive relations between the two friendly countries.

ADDIS ABABA (AFP) – – French President Nicolas Sarkozy arrived Sunday in the Ethiopian capital on a lightning visit to attend the opening of the African Union summit.
Sarkozy immediately held a working breakfast with Ethiopian President Meles Zenawi to discuss bilateral matters. He was then to have a quick meeting with UN Secretary General Ban Ki-moon before attending the opening of the summit.
The French leader was to make a speech outlining his plans for upcoming G8 and G20 meetings stressing development aid and transparency in markets of primary products, particularly agricultural.
Before leaving after just a few hours he was also expected to discuss with other leaders the two major subjects of the AU meeting: the ongoing post-electoral crisis in Ivory Coast and the revolt in Egypt.

Addis Ababa, February 1, 2011 (Addis Ababa) – The U.S. Embassy in Ethiopia inaugurated here on Monday its new chancery building on Entoto Road constructed at a cost of 126.7 million US dollars.
The exterior design of the building subtly incorporates stone features from Ethiopian architectural monuments in Axum and Lalibela.
The inauguration was held in the presence of Deputy Prime Minister and Minister of Foreign Affairs Hailemariam Desalegn, Deputy Secretary of State James Steinberg, Deputy Director of Overseas Building Operations for the State Department Lydia Muniz (AU Representative).
The official ribbon cutting ceremony marks the end of a two and a half year building project that added approximately 16 million US dollars to the Ethiopian economy and employed in excess of 1,200 Ethiopian workers.
Speaking at the inauguration of the building Hailemariam said the building demonstrates the strong relations of the two countries.
He said the US government is backing the education, health and aviation and many other sectors in Ethiopia.
The new building consolidates in one facility the U.S. Embassy to Ethiopia and the U.S. Mission to the African Union.
The U.S. Embassy to Ethiopia now has all its resident U.S. government agencies under one roof.
Previously, U.S. Government agencies operated in separate buildings and in four different locations around the city of Addis Ababa.
The co-location of these agencies into the new building will enhance daily coordination on various diplomatic and development activities in Ethiopia.
Deputy Secretary of State James Steinberg on his part said the building, the largest U.S. chancery in Sub-Saharan Africa, employs the latest green technology and architectural features drawing from Ethiopian historical styles.
The building is a Leadership in Energy and Environmental Design (LEED) certified facility with energy efficient design employed throughout.
Ambassador Donald Booth affirmed that the building "is a symbol of the cooperation and friendship that the United States enjoys with this extraordinary country."
The new state-of-the-art chancery building will better serve the U.S. Mission in Ethiopia and support the continuation of productive and strong relations with Ethiopia and the African Union in the years to come, he said.

Addis Ababa, February 25 (WIC) – His Excellency Mr. Girma Birru, Special Envoy, Ambassador Extra-ordinary and Plenipotentiary of the Federal Democratic Republic of Ethiopia to the United States of America, presented his credential to President Barack Obama at a ceremony held at the White House on February 23, 2011.
In his remark during the handing in session, Ambassador Girma, reminisced the long standing history of warm friendship and cordial diplomatic relations that continued for over a century between Ethiopia and the US based on mutual respect and the promotion of common interest.
The Ethiopian envoy underscored the shared commitment of both countries as pertains to development, the core values of democracy, the rule of law and the fundamental respect for human rights.
He referenced the deep going cooperation of the two countries in the areas of peace and in safeguarding regional stability and their unwavering joint commitment in the anti- terrorism onslaught.
Ambassador Girma used the occasion to highlight his government's regards for the valuable and all-encompassing support extended by the US. He made a special note of the provision of the generous US assistance for Ethiopia's effort to combat the HIV/AIDS pandemic.
In reference to areas of further partnership the Ethiopian emissary underlined that the two countries could benefit by tapping into the vast and heretofore much unexplored and unharnessed field of trade and investment that he believes could spell a treasure trove for the mutual advantage of both countries.
Ambassador Girm Birru, all the more stressed the need for people to people relations and reiterated his stance that he will tirelessly strive to position himself as a bridge to cement the link by engaging the Ethiopian Diaspora to be able to forge a positive connecting chord with Ethiopia, their country of origin.
President Barack Obama, on his part expressed his country's readiness to further enhance and bolster the already existing cordial relations of the two countries. Upon the occasion of the presentation of the letter of credence by Ambassador Girma, the President also remarked that Ethiopia and the US have an important bilateral partnership, based on shared regional security concerns and the desire to promote a democratic and developed Ethiopia.
Furthermore he underlined that Ethiopia has a rich history and diverse cultural heritage that makes it a truly special country in Africa and in the world, and" we continue to strengthen our relationship". "Our dynamic and mutually beneficial relationship requires deepening our engagement in a balanced fashion", Mr. Obama stressed.
Elucidating US support to Ethiopia in its effort at extricating itself from the bondage of poverty and backwardness, President Barack Obama cited the progress on the Economic Growth and Development Working Group as a testament to his country's desire to sustain Ethiopia's positive economic progress forward.
He added that the fostering of a positive democratic trajectory will sustain the important partnership between the two countries in the long term. He paid a pivotal attention to the prevailing vital security co-operation between Ethiopia and the US and underscored their common security interests in the Horn of Africa.
Mr. Obama assured Ambassador Girma of his preparedness to work closely with him; in what he referred to the advancement of the shared goals and in the furtherance of the two countries' engagement on "the three pillars of our relationship" he underscored.
(aigaforum)

በኢትዮጵያ የሚገኘው የሊቢያ ኤምባሲ በፕሬዚዳንት ሙአመር ጋዳፊ የሚመራው የሊቢያ መንግሥት፣ በሰላማዊ ተቃዋሚ ሠልፈኞች ላይ እየወሰደ የሚገኘውን የኃይል ዕርምጃና ቅጥር ነፍሰ ገዳዮችን ማሰማራቱን አጥብቆ እንደሚያወግዝ አስታወቀ፡፡
የሊቢያ መንግሥት በአገሪቱ የተከሰተውን ችግር በሰላም ለመፍታት ከመጣር ይልቅ ኃይል መጠቀሙን ያወገዘው በኢትዮጵያ፣ በአፍሪካ ኀብረትና በተባበሩት መንግሥታት የአፍሪካ ኢኮኖሚ ኮሚሽን ቋሚ ተጠሪ የሆነው ኤምባሲው፣ በሊቢያ በተፈጠረው ግጭት ሰለባ ለሆኑት ዜጎች ቤተሰቦች ሐዘኑን መግለጹን በኢትዮጵያ ለሚገኙ አንዳንድ የሚዲያ ተቋማት በላከው መግለጫ አስታውቋል፡፡
በሊቢያ የተከሰተውን ግጭትና በሰላማዊ ሠልፈኞች ላይ እየደረሰ ያለውን አደጋና ሒደቱን በትኩረት እንደሚከታተል ያመለከተው ኤምባሲው፣ በአገሪቱ የተከሰተውን ችግር ከጅምሩ በሰላምና በድርድር እንዲፈታ ባለመደረጉ ተቃውሞውን ገልጿል፡፡
Ethiopian opposition leader Birtukan Mideksa, 36, announced that she has stepped down from the leadership of her party, the Unity for Democracy and Justice (UDJ) Party claiming that she wanted to pursue higher education in the US.

Birtukan was scheduled to leave for the US on Saturday, March 19, 2011, accompanied by her daughter. She is expected to arrive first in San Francisco, California, where she has relatives, sources told Fortune.

These same sources tell Fortune that, Birtukan will head off for Maryland after spending three weeks in San Francisco, where she is expected to spend the next two to three years pursuing higher education there. In a statement she released on Friday, Birtukan asserted that she is not bowing out of politics.

"To believe that Birtukan would abandon her struggle towards building a free democracy is unthinkable," the statement read.

It was also learnt that Yilma Yifru would be mediating between the two factions that emerged within the party during her 21 months in jail
- ለመማር፣ ትዳር ለመመስረትና ልጅ ለመውለድ አቅደዋል
- አቶ ሙሼ ሰሙ የኢዴፓ ፕሬዚዳንት ሆኑ
የፖለቲካ ፓርቲ መሪዎች ተቃዋሚ ሆነው ሳሉ ከሥልጣን መውረድና መውጣትን ካልተለማመዱ በስተቀር አራት ኪሎ ከገቡ በኋላ ሥልጣን ይለቃሉ ብሎ ማሰብ የዋህነት መሆኑን፣ የኢትዮጵያውያን ዴሞክራሲያዊ ፓርቲ (ኢዴፓ) የቀድሞ ፕሬዚዳንት አቶ ልደቱ አያሌው ከትናንት በስቲያ ገለጹ፡፡
አቶ ልደቱ ይህንን የገለጹት ላለፉት አራት ዓመታት በፕሬዚዳንትነት ከቆዩበት ሥልጣን ሲሰናበቱ አዲስ ለተሾሙት የፓርቲው አመራሮች ባደረጉት ንግግር ሲሆን፣ ለንግግራቸው መነሻ የሆናቸው፣ የእሳቸው ፓርቲ በታሪክ ለመጀመሪያ ጊዜ የመሪዎችን የሥልጣን ጊዜ የሚገድብ ሕገ ደንብ ያለውና በተግባርም እያሳየ መሆኑን በመግለጽ ነው፡፡
የአፍሪካ መሪዎች ሳይወዱ በግድ በሕዝብ ተቃውሞ እንኳን ሥልጣናቸውን እንዲለቁ ሲጠየቁ ዕርምጃ መውሰድ እንደሚጀምሩ የተናገሩት አቶ ልደቱ፣ ቱኒዚያን፣ ግብፅን፣ ሊቢያን፣ የመንንና ሌሎችንም የዓረብ አገሮችን በምሳሌነት አንስተዋል፡፡

Addis Ababa — Some 5,000 government officials have so far registered their assets, the Federal Ethics and Anti-Corruption Commission (FEACC) disclosed on Tuesday.
The registration undertaken with the assistance of the World Bank will oblige any appointee, elected person or public servant to disclose and register the assets under the ownership or possession of themselves and their family and sources of income of the familyThe law, however, exempts common property acquired through inheritance and held by the heirs for private use, household goods and personal effects, and pension benefits.
According to the commission, Ethiopia is one of the few countries who register the wealth of officials as part of the global efforts to combat corruption and other impropriety.
This is the first time for the Horn of Africa's nation to register wealth of government officials including ministers. Ethiopian Prime Minister Meles Zenawi was the first high ranking government official to register his assets.
The Ethiopian Parliament on March 30, 2010 endorsed the wealth registration proclamation which has been the pipeline for several years

ግድቡ የጣና ሐይቅን ሁለት እጥፍ የውሃ መጠን የመያዝ አቅም ይኖረዋል
በየማነ ናግሽ
አሁን ያለውን የአገሪቷን የኃይል አቅርቦት ከሶስት እጥፍ በላይ ያሳድጋል ሚባለውና ወጪው በሙሉ በመንግስት እንዲሸፈን የታቀደው ግዙፍ ግድብ በቤኒሻንጉል ጉሙዝ አካባቢ ሊገነባ ነው፡፡
‹‹ታላቁ የሚሊኒየሙ ግድብ›› የሚል ስያሜ የተሰጠውና ‹‹ፕሮጅክት ኤክስ›› በመባል የሚታወቀው ይህ ፕሮጀክት፣ ከሱዳን ድንበር ከ20 አስከ 40ኪሎ ሜትር ወደ ኢትዮጵያ ገባ ብሎ የሚገነባ ሲሆን፣ ግንባታው ሲጠናቀቅ 5,250 ሜጋ ዋት ኃይል ለማመንጨት የሚያስችል አቅም እንደሚኖረው መንግስት ይፋ አድርጓል፡፡
የኢትዮጵያ የውሃና ኢነርጂ ሚኒስቴር፣ የኢትዮጵያ የኤሌክትሪክ ኃይል ኮርፖሬሽንና የመንግስት ኮሚዩኒኬሽን ጽ/ቤት በጋራ በመሆን ዛሬ መጋቢት 21 ቀን በሸራተን አዲስ ሆቴል በሰጡት ጋዜጣዊ መግለጫ፣ ግድቡ በኢትዮጵያ እስካሁን ከተገነቡት መካከልል ትልቁ ሲሆን፣ ከ62 ቢሊዮን ኪዩቢክ ሜትር በላይ የውሃ መጠን (የጣና ሐይቅ የውሃ መጠንን ሁለት እጥፍ) የመያዝ አቅም እንደሚኖረው ገልጸዋል ፡፡
የኢትዮጵያ የውሃና ኢነርጂ ሚኒስትር አቶ አለማየሁ ተገኑ ጉዳዩን አስመልክተው እንደተናገሩት፣ ግድቡ ከ70 እስከ 80 ቢሊዮን ብር ወጪ የሚገነባ ሲሆን ኢትዮጵያን፣ ግብጽንና ሱዳንን ተጠቃሚ እንዲያደርግ ተደርጎ የሚሰራ ነው

የ
ቀድሞዋ የአንድነት ለዴሞክራሲና ለፍትሕ ፓርቲ ሊቀመንበር ወይዘሪት ብርቱካን ሚደቅሳ፣ አሜሪካ ውስጥ ትምህርታቸውን እየተከታተሉ በሚቆዩባቸው ሁለት ዓመታት ምንም ዓይነት የፖለቲካ እንቅስቃሴ እንደማያደርጉ ተገለጸ፡፡
የአንድነት ፓርቲ ተቀዳሚ ምክትል ሊቀመንበር ዶ/ር ነጋሶ ጊዳዳ ለሪፖርተር እንደገለጹት፣ ወይዘሪት ብርቱካን ወደ አሜሪካ ከመሄዳቸው አንድ ቀን ቀደም ብሎ አግኝተው ባነጋገሯቸው ወቅት ትምህርታቸውን ጨርሰው ወደ አገራቸው የመመለስ ፍላጎት ያላቸው መሆኑን የገለጹላቸው ሲሆን፣ እዚያ በሚቆዩባቸው ሁለት ዓመታት ምንም ዓይነት የፖለቲካ እንቅስቃሴ እንደማያደርጉ አስታውቀዋቸዋል፡፡
‹‹የድርጅቱ ተቀዳሚ ምክትል ሊቀመንበር ነህና ለሥራ አስፈጻሚው የምትነግርልኝ መልዕክት አለኝ፤›› በማለት ወይዘሪት ብርቱካን አግኝተው ባነጋገሯቸው ዕለት፣ የፓርቲው ሊቀመንበር ሆነው እንደማይቀጥሉ የገለጹላቸው መሆኑን የጠቆሙት ዶ/ር ነጋሶ፣ ይህንን ተከትሎም የወይዘሪት ብርቱካንን ከኃላፊነት የመልቀቅ ጥያቄ ለሥራ አስፈጻሚው ማሳወቃቸውን ተናግረዋል፡፡ ወይዘሪት ብርቱካን ከኃላፊነታቸው የለቀቁ ስለመሆናቸው የተገለጸለት የፓርቲው ሥራ አስፈጻሚ፣ በቅርብ ጊዜ ውስጥ ለብሔራዊ ምክር ቤቱ ጉዳዩን ሪፖርት እንደሚያደርግና ብሔራዊ ምክር ቤቱም ‹‹ምን ይደረግ?›› በሚለው ጉዳይ ላይ ውሳኔ የሚያስተላልፍ መሆኑንም አክለው ገልጸዋል

Libya leader Muammar Gaddafi's armed forces are not close to breaking point despite hundreds of allied air strikes, American military chiefs have said.
Adm Mike Mullen told a US Congress committee Col Gaddafi's troops still had 10 times the rebels' firepower.
At the same hearing, Defence Secretary Robert Gates reiterated the US would put no "boots on the ground" in Libya

Addis Ababa — Some 400 organisations from across the world have signed a petition against the construction of Ethiopia's multi-billion dollar Gibe III Dam project, Survival International has told Sudan Tribune.
In an e-mail exchange Sarah Shenker, researcher at Survival International, said that the petition had been delivered to Ethiopian embassies across Europe and the United States on World Water Day.
"We have delivered the petition on 22 March, to Ethiopian embassies or representatives in France, Germany, Italy, Belgium, the UK and the USA," she said on Wednesday.
Survival International says construction of the dam will devastate the fragile ecosystem of the area by altering the seasonal flooding of the Omo River and reducing its downstream volume, resulting in the drying out of the land endangering the lives of 500,000 people along the lower Omo Valley and Kenya's Lake Turkana.
For these reasons, the group strongly argues construction of the dam must be halted and funds must stop

አዲስ አበባ, መጋቢት 22 ቀን 2003 (አዲስ አበባ) – ኢትዮጵያ የውጭ ድጋፍ ብታገኝም ባታገኝም የኃይል ማመንጫ ግድቦች ግንባታን ፈጽሞ እንደማታቋርጥ ጠቅላይ ሚኒስትር መለስ ዜናዊ አስታወቁ።የውሃ ኃይል በአፍሪካ ዘላቂ ልማት ላይ በሚኖረው አስተዋጽኦ ላይ በሚመክረው ጉባኤ ላይ የተገኙት ጠቅላይ ሚኒስትር መለስ ዜናዊ እንዳሉት መሰረታቸውን በአውሮፓና በሰሜን አሜሪካ ያደረጉት አንዳንድ የሃይድሮ ኤሌክትሪክ ተቃዋሚዎች በአገሮቻቸው የውሃ ሃይል ማመንጫዎች ሲገነቡ በዝምታ እያለፉ ኢትዮጵያን የመሳሰሉ ድሃ አገራት በአካባቢ ላይ አሉታዊ ተጽእኖ የማያስከትሉ የኃይል ማንጫዎችን ሲገነቡ ግን ለፕሮጀክቶቹ ማስፈጸሚያ ብድርና እርዳታ እንዳያገኙ የማከላከል ጥረቶችን ያደርጋሉ።

ኢትዮጵያ ግድቦቿን ለመገንባት የልማት አጋሮች የገንዘብ ድጋፍ እንደሚያስፈልጋት የገለጹት አቶ መለስ በተቃዋሚዎች ዘመቻ ብድርና እርዳታ ብታጣም የራሷን የውስጥ አቅም አሟጣ በመቀጠም ግድቦቿን በአስተማማኝ መልኩ እንደምታከናውን በአጽንኦት አስረድተዋል

አቶ መለስ እንዳብራሩት ኢትዮጵያ ድህነትን ለማሸነፍ በመሰረተ ልማት ግንባታ በተለይም የኤሌክትሪክ ኃይል ማመንጫ ፕሮጀክቶችን ለመገንባት ከፍተኛ መጠን ያለው ሙዓለ ንዋይ ማፍሰሷን ትቀጥላለች። ከአንዳንድ አማራጭ የገንዘብ ምንጮች ድጋፍ ለማግኘትም ጠንካራ ጥረት ታደርጋለች

Addis Ababa, April 2 (WIC) – Construction of the Millennium Hydropower plant, the biggest hydropower plant in Africa yet, officially launched today in Benishangul Gumuz regional state

April 11, 2011( aend-ethiopia)-Ethiopia is on the move. Its economy on an upward trajectory and its people more hopeful than ever. The country is destined to become one of the middle income earner countries in few years time. Many people who returned from a recent visit to the country have become a witness to today's Ethiopia reality. It is no wonder then the Growth and Transformation tour in North America was a very successful despite the short comings observed in organizing the campaign in some cities

የግብፅ አዲሱ ጠቅላይ ሚኒስትር ኢሳም ሻሪፍ ኢትዮጵያን በቅርቡ እንደሚጎበኙና አዲስ የሁለትዮሽ ግንኙነት እንደሚመሠርቱ በግብፅ ለኢትዮጵያ አምባሳደር መሐመድ ድሪር ገለጹ፡፡ ጠቅላይ ሚኒስትሩ ኢትዮጵያን የሚጎበኙት በተለይ በዓባይ ጉዳይ ለመደራደር መሆኑ ተገልጿል፡፡
ግብፅ ውስጥ የተከሰተውን ሕዝባዊ አመፅ ተከትሎ የሙባረክ መንግሥት ከሥልጣን ከተወገደ በኋላ ጠቅላይ ሚኒስትር ኢሳም ሻሪፍ የካቲት 24 ቀን 2003 ዓ.ም. በግብፅ ከፍተኛ ወታደራዊ ምክር ቤት ተሹመዋል፡፡ የ58 ዓመቱ ኢሳም እ.ኤ.አ. ከ2004 እስከ 2005 የትራንስፖርት ሚኒስትር ሆነው አገልግለዋል፡፡
ጠቅላይ ሚኒስትሩ በቅርቡ አዲስ አበባ በመምጣት የሁለቱን አገሮች ግንኙነት ወደ አዲስ ምዕራፍ ለማሸጋገር እንደሚፈልጉ ቢገልጹም፣ የጉብኝታቸው ጊዜ መቼ እንደሚሆን ከመግለጽ ተቆጥበዋል፡፡
ኢትዮጵያ በቤንሻንጉል ጉሙዝ ክልል ውስጥ 5,250 ሜጋ ዋት የሚያመነጨውን የታላቁ ሚሌኒየም ግድብን በይፋ ካስታወቀች በኋላ ግብፅ የተለያዩ የዲፕሎማሲ ጫናዎች ለመፍጠር እየጣረች የቆየች ቢሆንም፣ አሁን ከዓባይ ተፋሰስ አገሮች ጋር በውኃው ክፍፍል ላይ ለመደራደር እየተንቀሳቀሰች ነው፡፡ የግብፁ የውኃ ሀብት ሚኒስትር ሑሴን አል አትፋይ እንደገለጹት፣ ግብፅ ከላይኛው የተፋሰሱ አገሮች ጋር ያላትን የውኃ ክፍፍል ከግጭት ይልቅ በድርድር መፍታት ብቸኛው አማራጯ እየሆነ ነው፡

የመላው ኢትዮጵያ አንድነት ድርጅት (መኢአድ) የላዕላይ ምክር ቤት አባልና ምክትል ፕሬዚዳንት ዶ/ር ታዴዎስ ቦጋለና ሌላው የድርጅቱ አባል አቶ ግርማ ነጋ፣ ከአንድ ዓመት እስከ ሁለት ዓመታት ከአራት ወራት በሚደርስ ፅኑ እስራት እንዲቀጡ የፌዴራል የመጀመሪያ ደረጃ አራዳ ምድብ ስድስተኛ ወንጀል ችሎት ትናንት ፈረደባቸው፡፡
ፍርድ ቤቱ ውሳኔውን ያስተላለፈው፣ የፌዴራል ዓቃቤ ሕግ በፍርድ ቤትና በምርጫ ቦርድ እግድ የተጣለበትን የመኢአድ ማኅተም መጠቀማቸውን በመጥቀስ የመሠረባቸው ክስ፣ በሰዎችና በሰነድ ማስረጃ በመረጋገጡ ነው፡፡
ዶ/ር ታዴዎስ በሁለት ዓመት ከአራት ወራት ጽኑ እስራት፣ አቶ ግርማ ደግሞ በአንድ ዓመት ከስምንት ወራት እስራት እንዲቀጡ ፍርድ ቤቱ ውሳኔ በማስተላለፉ ሁለቱም ግለሰቦች ወደ ማረሚያ ቤት ተልከዋል፡
ዶ/ር ታዴዎስ በፌዴራል ከፍተኛ ዓቃቤ ሕግ የ1997 ዓ.ም. ምርጫን ተከትሎ ተፈጥሮ በነበረው ብጥብጥ ምክንያት ክስ ተመስርቶባቸውና በዕድሜ ልክ እስራት እንዲቀጡ ተወስኖባቸው በምህረት ከተለቀቁት የቅንጅት ለአንድነትና ለዴሞክራሲ ፓርቲ ሰዎች አንዱ ስለነበሩ፤ በነበረባቸው የወንጀል ሪከርድ ምክንያት ቅጣቱን ሊያከብድባቸው ችሏል፡፡ አቶ ግርማ ቀደም ባሉት ጊዜያት ምንም ዓይነት የወንጀል ድርጊት ባለመፈጸማቸው ቅጣቱ ቀሎ ሊወሰን ችሏል፡፡
መኢአድ ጠቅላላ ጉባዔውን በታኅሣሥ 2003 ዓ.ም. በማድረግ ኢንጂነር ኃይሉ ሻውልን በፕሬዚዳንትነት መምረጡ ይታወሳል፡፡ ‹‹ጉባዔው ሥልጣን ሰጥቶኛል›› የሚሉት ኢንጂነር ኃይሉ ሻውል አቶ ያዕቆብ ልኬን በተቀዳሚ ምክትል ፕሬዚዳንትነት በመሾማቸው፣ ዶ/ር ታዴዎስና አሥር የሚሆኑ የመኢአድ ከፍተኛ አመራሮች ቅሬታ እንዳነሱ እነ ኢንጂነር ኃይሉ ይገልጻሉ፡፡ ‹‹ጉባዔው ሥልጣኑን እስከሰጠኝና መተዳደሪያ ደንቡ እስከፈቀደልኝ ድረስ ይመጥናል፣ ሥራውን በደንብ ያውቃልና ብቃት አለው የምለውን የድርጅቱን አባል መሾም እችላለሁም፤›› ይላሉ ኢንጂነር ኃይሉ፡

National Bank of Ethiopia (NBE) issued a new directive last week, ordering almost all commercial banks to begin buying saving bills, spending 27pc of the loan disbursements they have made since July 2010.

The directive was signed by Yohannes Ayalew, chief economist and vice governor of monetary stability at the central bank, on Wednesday, April 6, 2011. It follows the announcement by Teklewold Atnafu, governor of NBE, lifting of the lending cap that has been in place since 2009.

However, the state owned Commercial (CBE) and Development banks of Ethiopia (DBE) have been exempted from purchasing the saving bills.

The bills have an annual three per cent interest and five-year maturity date; they can be used as collateral for loans or for any agreement made with domestic banks, according to the directive.

In a subsequent letter Yohannes wrote to the banks on Thursday, April 7, he instructed them to start buying these bills in the value of 27pc of their total disbursements between July 8, 2010, and February 28, 2011, sources disclosed to Fortune.

The total disbursements include the amount spent on purchasing the bills, increasing the share to 34.4pc, according to industry analysts.

Bank executives were dismayed and shocked at the news. During their meeting with Yohannes and Getahun Nana, vice governor of finance at the central bank, on Thursday, April 7, they appealed to be granted more time.
Back in the 1960s, the then Hailesellasie I University had a revered professor in engineering, credited for the establishment of the technology faculty at Amist Kilo. However, the German born Yehuda Peter (Prof) is remembered for instilling dreams in his engineering students, many of whom are in their 60s today.
For over three decades, some of Peter's students have been turning into the nation's finest and most celebrated engineers. These include Getachew Tasssew; Tadesse Hailesellasie and his partner in Berta Construction, Brehane Abate; Girma Muluneh (once Addis Abeba's chief engineer); as well as Negussie Tebeje (Prof Em), a prominent structural engineer.
Peter inspired a generation of Ethiopian engineers to keep alive his dream and conviction that it is possible to develop vast tracts of fertile land in Afar Regional State and the Ogaden Desert by irrigating it with a network of canals to channel the Abay River. This would require connecting Abay with Awash and Wabi Shebelle rivers, down in the Somali lowlands.
These engineers also thought that such a grand project could be of help to upstream countries because it would avoid sedimentation and floods in Sudan, save 10 million cubic metres of water per year from evaporating from Aswan Dam, and retain a significant portion of unutilised water flowing into the Red Sea.Were this project to be implemented, it would have cost a projected half a billion Birr at the time, according to one of Peter's students
የዘንድሮ የፋሲካ ዓውደ ዓመት ገበያ በርካታ ሸማቾችን የተፈታተነ ነው ማለት ይቻላል፡፡ የሳምንቱ መገባደጃ ድረስ እንደ ወትሮው የሞቀ ገበያ አልተስተዋለም፡፡ በተለይ የቅቤ ዋጋ ከመጠን በላይ መናር ተጠቃሽ ይሆናል፡፡
የዘይት፣ የስኳር፣ በቅርቡም የዱቄት ዋጋ መወደድና የአቅርቦት እጥረት ሲያጉላላው የነበረው ሸማቾች፣ ለዓውደ ዓመት የሚፈልጋቸውም ዕቃዎች ዋጋ ማሻቀብ የዘንድሮን የበዓል ገበያ አቀዛቅዞታል፡፡ በተለያዩ ገበያዎች መመልከት እንደተቻለውም በቅቤ ዋጋ መጨመር ምክንያት አብዛኛው ሸማች ግማሽ ኪሎና ከዚያ ያነሰ መጠን ለመግዛት መገደዱንም ታዝበናል፡፡ በግና ዶሮ ለመግዛት የወጡ ሸማቾች በዋጋ ጭማሪው እየተደናገጡ በአብዛኛው ሳይገዙ ሲመለሱ ይታዩ ነበር፡፡ የሚገዙትም ቢሆኑ በዋጋው መናር በጣም ሲማረሩ ይታያሉ፡፡
Addis Ababa, April 22, 2011 (Addis Ababa) – Egyptian Ambassador to Ethiopia, Tariq Gahanom said the new Egyptian administration is ready to work closely with Ethiopia and other Nile riparian countries on the issue of Nile River.He said the new administration is desirous of working in collaboration with the other Nile riparian countries including Ethiopia towards equal benefit.

According to the Ambassador, after Hosni Mubarak left the presidency, Egypt has set a new foreign policy of cooperation.

The new policy will assist Egypt to create good friendship with Ethiopia and the other Nile riparian countries, he noted.

The Ambassador expressed his belief that the high level meeting between the two countries due to be held soon will come up with symbiotic results.

He said the bilateral relations of the two countries especially in the political, economic and social sectors is getting better, according to the report filed by Fana Broadcasting Agency

አት አዲስ አበባ, ሚያዝያ 14 ቀን 2003 (አዲስ አበባ) – በኢትዮጵያ ኦርቶዶክስ ተዋህዶ ቤተክርስቲያን በየአመቱ የሚከናወነው የስቅለት የጸሎተ ቅዳሴት ስነ ስርአት ዛሬ በተለያዩ ዝግጅቶች ተከበረ፡፡በቅድስት ስላሴ ካቴድራል ቤተ ክርስትያን ዛሬ በደማቅ ሁኔታ በዓሉ ሲከበር ወንጌል፣ መዝሙር ስቅለትን የተመለከቱ የተለያዩ ዝግጅቶች ቀርበዋል፡፡ሐይማኖት አባቶችና ምእመናን በተገኙበት ብጹእ ወቅዱስ አቡነ ጳውሎስ ፖትርያርክ በመልዕክታቸው እንዳሉት የሰው ልጅ አምላክ በሰጠው ትዕዛዝ መሰረት በህግና በስርዓት መመራት ይገባል፡፡ የዛሬው ቀን ጌታችን መድሃኒታችን ኢየሱስ ክርስቶስ ለሰው ዘር ሲል ራሱን በስቅለት መስዋዕት ያደረገበት ቀን ነው ብለዋል፡፡በመሆኑም የሰው ልጅ ተፈቃቅሮ፣ ተከባብሮ እና ተሳስቦ ሃይማኖቱን ማክበር ይጠበቅበታል ሰሉ መልዕክታቸውን አስተላልፈዋል፡፡

የኢትዮጵያ መንግሥት በፕሬዚዳንት ኢሳያስ የሚመራው የኤርትራ መንግሥት አዲስ አበባን ባግዳድ ለማድረግ እየተንቀሳቀሰ መሆኑን ለዓለም አቀፍ ማኅበረሰቡ ማሳወቁን ተከትሎ፣ በኤርትራ ላይ ይዞት የቆው የመከላከል ስትራቴጂ መቀየሩን በቅርቡ ማሳወቁን ይታወቃል፡፡ ‹‹የኤርትራ መንግሥት በኢሕአዴግ የሚመራውን የኢትዮጵያ መንግሥት ለመለወጥ እየተንቀሳቀሰ መሆኑን ድሮም እናውቃለን፡፡ አሁን ግን እኛም የኤርትራ መንግሥትን ለመቀየር እንንቀሳቀሳለን፤›› ያሉት አቶ ኃይለ ማርያም፣ ያ የሚሆነው ግን በቀጥታ በመውረርና አስመራ ድረስ በመሄድ አይደለም ብለዋል፡፡

Gebisa Ejeta, Appointee for Member, Board for International Food and Agriculture Development
Gebisa Ejeta is currently a Professor at Purdue University and serves as the Executive Director of the Purdue Center for Global Food Security.  He previously served as Principal Plant Breeder for the International Crop Research Institute for the Semi-Arid Tropics assigned to Sudan.  Dr. Ejeta serves on the Consortium Board of the Consultative Group for International Agricultural Research, the Sasakawa Africa Association, and the Chicago Council for Global Affairs Agricultural Development Program. He is a Fellow of the American Association of the Advancement of Sciences, the Crop Science Society of Agronomy, and the American Society of Agronomy. Dr. Ejeta was the recipient of the 2009 World Food Prize. He holds a B.S. in Plant Sciences from Alemaya College of Agriculture in Ethiopia, and an M.S. and Ph.D. in Plant Genetics and Breeding from Purdue University.

More than 24m viewers in the UK watched the royal wedding on the BBC and ITV, industry body Barb estimates.The BBC said a peak figure of 20m – a 70% share – tuned into the corporation's coverage at the end of the service in Westminster Abbey.More than 34 million viewers watched at least part of the BBC's TV royal wedding coverage, it added. These figures include live iPlayer viewings
President Barack Obama announces the killing of Osama bin Laden from the White House on Sunday night.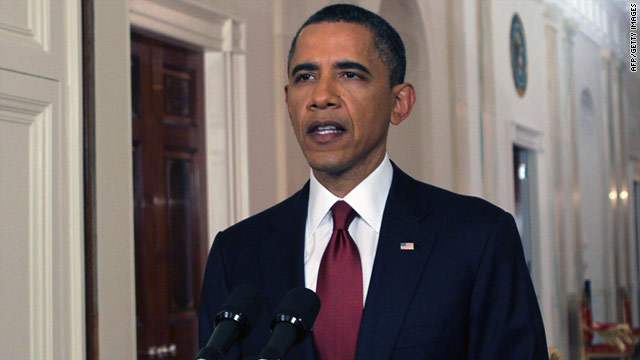 AMSTERDAM (Dow Jones)–Dutch brewer Heineken NV (HEIA.AE) said Thursday it will enter the high-growth potential Ethiopian market with the acquisition of two state-owned breweries.
Heineken said it has been named preferred bidder for the Bedele and Harar breweries, which itwill acquire for $85 million and $78 million .

Addis Ababa — Ethiopia, a key US ally in the Overseas Contingency Operation (OCO) has welcomed the killing of al-Qaeda leader, Osama Bin Laden, saying it is a significant achievement in the global effort to defeat terrorism.
"The Federal Democratic Government of Ethiopia salutes all parties involved in this operation, particularly the US anti-terrorist team, for hunting and destroying this unrepentant leader of an international terrorist organisation" said the Ethiopian government.The Horn of Africa nation has been targeted by regional terrorists groups that have links to al-Qaeda . Islamic extremists led by Al-Shabab declared Jihad, which in this context refers to holy warfare. The announcement was made after Ethiopian forces entered Somalia, aiming to cripple the insurgency against the internationally-backed Somalia transitional government.Al-Shabaab or The Youth aims to overthrow the government of Somalia and implement harsh sharia laws. It has stated that it is waging war against the UN and western non-governmental organistaions that distribute aid in Somalia. It is thought to have close ties to al Qaeda.Ethiopia had also lost three of its citizens during the 9/11 attacks, the most deadly terrorist attack in the memory of mankind and the largest in the US soil."As a victim of repeated terrorist attacks, Ethiopia feels and shares the agony and suffering of nations who lost citizens to senseless terrorist attacks" continues the statement.
Addis Ababa stressed that the death of Osama Bin Laden does not mean the end of the OCO "It is, nonetheless, a significant achievement for the global anti-terrorist forces,"Ethiopia is one of the 28 main ally countries to the US against global war on terrorism according to the 2010 report of the Congressional Research Service.
The planet's most powerful country has taken ten years to find its number one enemy, Bin Laden, and took only 40 minutes to kill him.
---
Nairobi — Optimism is growing that the tension between Egypt, Sudan and upstream countries over the construction of the Ethiopia's Grand Renaissance Dam on the Blue Nile could ease after Egypt said last week it was ready for talks.Egypt's ambassador to Ethiopia, Tarek Ghoneim, said renegotiating the allocation of Nile waters and raising transparency in the matter would be very healthy and good for Egypt and the regionThe region has seen months of heated public debate around the renegotiation of Nile water sharing sanctioned by colonial agreements.East African Community states have expressed their intention to restart stalled negotiations with Egypt on the use of the Nile waters.A communiqué released after a meeting by EAC presidents in Dar es Salaam, last week said that "The Summit reiterated its readiness to host a special summit to advance negotiations on the Nile water question with a view to realising a mutually acceptable solution among all riparian states."The wave of democratic change sweeping North Africa in the past few months has presented an opportunity for upstream countries to overhaul the colonial-era policies that had given Egypt the lion's share of the Nile waters and veto power over hydro projects on the riverAnalysts say that Egypt, eager to re-engineer itself and enhance its global clout as a leader of both Arab and African nations, has to change its posture from that of a bully over the Nile waters to a more diplomatic negotiator.Towards this end, a delegation of 40 Egyptian representatives visited Kampala in early April to hold talks with President Yoweri Museveni concerning new plans for the sharing of Nile Basin water.Delegation co-ordinator Mostafa Gendy said that "What the delegation is trying to do is build upon the sympathy that the African people showed towards our revolution and to work towards a new start

The Ethiopian government early this week held discussions with ambassadors of the European Union countries for the first time after disputed elections last year, during which Ethiopia said 'it threw the EU election observation mission report in the garbage.'
A joint statement said both sides discussed foreign policy issues, recent political development in Ethiopia after last year's general elections and Ethiopia's ambitious five year economic plan, which  aims to double its GDP.The EU commission and member countries collectively extend an annual one billion Euros to Ethiopia in assistance: "this makes us the most important partner in terms of cooperation, we are also the most important partner to Ethiopia in terms of trade," Ambassador Marchal said.
The Cotonou Agreement says good governance is an 'essential element', the violation of which may lead to the partial or complete suspension of development cooperation between the EU and the country in violation.
Pundits anticipated into Ethio-EU ties would be damaged when they diputed last years polls.
The EU election observation mission, after releasing a preliminary report saying the election proceedings failed to meet international standards,  was barred from coming back to Ethiopia; a move said to be the first one in EU election observation mission history. PM Meles rejected the EU's mission assessment as "useless trash that deserves to be thrown in the garbage".
"Ethiopia is very, very much attached to its sovereignty. I respect that. Nevertheless sometimes it very difficult to deal with that from the donor perspective as we would like to give some advice," the ambassador explained.
Despite the challenge, the ambassador says they have influenced how EU's cooperation would be extended to the GTP: "Collectively the EU is providing more or less one billion Euros every year in terms of assistance to Ethiopia, that will continue and that is already to the credit of the GTP. Now what we have to do is to adopt our cooperation better to suit the needs of the GTP and for that we need to discuss with the government and we are going to do that.

.Addis Ababa — Tribal clashes along the Ethiopia-Kenya shared border have killed 34 people in the last week, an Ethiopian official said Saturday.Speaking to Sudan Tribune, Shimels Kemal, a spokesman for the Communications Ministry of Ethiopia, said the clashes were triggered after Kenya's Turkana herdsmen killed four Ethiopians from the Merille community on Monday at Tondonyang, a remote Kenyan villageMerille community members, in retaliation to the four killed earlier, ambushed some 25 Turkana villagers from Kenya who arrived for barter trade at a border point to the Ethiopian side and killed 20 of them" Shimels Kemal said."Ten Merille tribesmen of Ethiopia were also killed during the reprisal attacks" he added.According to the Ethiopian official, 20 bodies have been recovered and sent to Kenya however there are unconfirmed reports saying that there are still 50 Turlkana villagers missing. It is thought they may have been taken hostage by the Ethiopian attackersGovernment spokes person Shimels Kemal confirmed told Sudan Tribune that the situation is now under control and security on both sides of the border has been beefed-up to counter any further revenge attacks between the two warring communities."It is now taken under control. Authorities from both sides have launched a joint investigation to hunt down assailants" he said adding a "border meeting is also going on between the provincial security officials of Kenya and Ethiopia to settle the conflict."Such clashes are common at the shared border of the two East African nations are mainly caused over resources such as pasture or fertile land

Current leader of the exiled Ethiopian opposition group "Ginbot 7" and the former Mayor-elect of Addis Ababa city Dr. Berhanu Nega said he is planning to trigger Tunisia-style revolution against Prime Minister Meles Zenawi.
"We are doing everything we can to spark a North Africa style revolt in Ethiopia," declared Berhanu. During an interview with EthioTube media this week, the US based economist Dr. Berhanu said he believes an Ethiopian revolution will not be similar to the bloodshed in Libya. He claims the Ethiopian army has begun to protest against the Meles government and it will take the side of the people. "The army wants democracy just like other Ethiopians and the army does not want to be held responsible for crimes against civilians," Dr. Berhanu added.
Meles is also trying to distract the public and use scare tactics, according to Berhanu. The state run television controlled by the Meles Zenawi regime censored news reports of the nonviolent uprisings in Tunisia and Egypt, but Meles's ETV television program extensively reported the bloody quagmire in Libya. "This was a signal that Meles wanted to send to scare Ethiopian people" declared Berhanu.
In August 2009, the Ethiopian government convicted Berhanu in absentia. Several democracy activists and civil society members have also been convicted by the Meles regime which has ruled the country for nearly 20 years. After the recent national elections allegedly rigged by the ruling party, the country solidified its return back to a one-party state comparable to the era of former Marxist leader Mengistu Haile Mariam.
Some opposition youth activists have announced May 28 as a national day of protest against the Meles government. According to Berhanu, it will not take long for democracy to thrive in Ethiopia and he hopes to return back to Ethiopia by the next Easter holiday

ADDIS ABABA: India has offered to invest $4.78 billion in various projects in Ethiopia over the next few years, of which nearly $1 billion is already on ground or in the pipeline, Commerce and Industry Minister Anand Sharma said Saturday. India is the largest foreign investor in Ethiopia with approved investment of $4.78 billion, Sharma said after meeting Ethiopian Prime Minister Meles Zenawi here.
The Indian minister, who is on a four-day official visit to Ethiopia, emphasised the need for strengthening business and economic ties between the two countries.
Sharma also co-chaired India-Africa Trade Ministers Meeting held at the African Union Commission here. The meeting took place ahead of the second India-Africa Forum Summit to be held May 24-25.During the meeting, the ministers explored ways to establish trade and investment linkages between India and Africa through, among other things, the conclusion of trade cooperation agreements between India and African Regional Economic Communities , according to a joint statement released after the trade ministers' meeting. "We appreciate the establishment of an India-Africa Business Council , a mechanism to strengthen and deepen economic ties between the business communities of India and Africa; facilitate a consultative process to address the issues that stand in the way of enhancing economic and commercial relations between India and Africa, and develop a road map for business partnership," the statement said.

ግንቦት 20 ቀን 2003 ዓ.ም. በተካሄደው የድጋፍ ሰላማዊ ሠልፍ ያልተገኙ የአዲስ አበባ ከተማ አስተዳደር ዋና ኦዲተር መሥሪያ ቤት ሠራተኞች በሦስት ቀን ውስጥ ማስረጃ እንዲያቀርቡ ታዘዙ፡፡ የአዲስ አበባ ከተማ አስተዳደር ዋና ኦዲተር መሥሪያ ቤት የሰው ኃይል አስተዳደር ደጋፊ የሥራ ሒደት መሪ ስምና ፊርማ አርፎበት ግንቦት 22 ቀን 2003 ዓ.ም. በመሥሪያ ቤቱ የማስታወቂያ ሰሌዳ ላይ በተለጠፈው ማስታወቂያ ላይ እንደተገለጸው፣ ግንቦት 20 ቀን በተደረገው አገር አቀፍ ጥሪ ያልተገኙ ሠራተኞች ያልተገኙበትን ምክንያት የሚገልጽ ማስረጃ በሦስት ቀን ውስጥ ማቅረብ አለባቸው፡፡
በድጋፉ ሰላማዊ ሠልፍ ላይ የተገኙ 79 ሠራተኞች ሙሉ ስም ከማስታወቂያው በታች የተዘረዘረ ሲሆን፣ የሰው ኃይል አስተዳደር ደጋፊ የሥራ ሒደት በዋና ኦዲተር መሥሪያ ቤቱ ስም በሠልፉ ለተገኙ ለእነዚህ ሠራተኞች ያለውን የላቀ አክብሮት ገልጿል፡፡በመሥሪያ ቤቱ ማስታወቂያ ሰሌዳ ላይ የተጻፈው ማስታወቂያ እንዲህ ይላል፡፡ ‹‹መሥሪያ ቤታችን ግንቦት 20 ቀን 2003 ዓ.ም. ታላቁ የኢትዮጵያ ህዳሴ ግድብ ግንባታን አስመልክቶ በተደረገው የድጋፍ ሰላማዊ ሠልፍ ላይ ጥሪያችንን አክብራችሁ የተገኛችሁ ከዚህ በታች የተዘረዘረው የመሥሪያ ቤታችን ሠራተኞች አገራዊ ግዴታችሁን በመወጣታችሁ የላቀ አክብሮታችንን እየገለጽን፣ የሰው ኃይል አስተዳደር ደጋፊ የሥራ ሒደት በመሥሪያ ቤቱ ስም ከፍተኛ ምስጋናችንን እያቀረብን ከዚህ በታች ስማችሁ ያልተጠቀሰው ሠራተኞች ግን በዕለቱ በተደረገው አገር አቀፋዊ ጥሪ ያልተገኛችሁበትን ምክንያት በሦስት ቀን ውስጥ ማስረጃ ይዛችሁ እንድታቀርቡ እናሳስባለን፡፡››ግንቦት 20 ቀን በተካሄደው ሰላማዊ ሠልፍ ያልተገኙ ሠራተኞች ሪፖርት እንዲያደርጉ የተጠየቁበትን ምክንያት እንዲያብራሩልን የጠየቅናቸው የአዲስ አበባ ከተማ አስተዳደር ዋና ኦዲተር መሥሪያ ቤት ኦዲተር ጄነራል ወይዘሮ አባይነሽ ገብረ መድህን እንደገለጹት፣ በሰላማዊ ሠልፉ ላይ ያልተገኙበትን ምክንያት እንዲያሳውቁ የተጠየቁት ጉዳዩ ከሥራ ዲሲፕሊን ጋር የሚገናኝ በመሆኑ ነው፡፡

በደርግ ዘመን የደህንነት ሚኒስትር የነበሩት ኮሎኔል ተስፋዬ ወልደ ስላሴ ግንቦት 27 ቀን 2003 ዓ.ም ከዚህ ዓለም በሞት ተለዪ፡፡ኮሎኔል ተስፋዬ በደርግ ዘመን በተፈጸመው የዘር ማጥፋት ወንጀል ከተከሰሱትና በቅርቡም በመንግስት ውሳኔ መሰረት የተፈረደባቸው የሞት ፍርድ ከተነሳላቸው 23 ከፍተኛ የደርግ ባለስልጣናት ውስጥ አንዱ ነበሩ፡፡ኮሎኔሉ በደርግ ዘመን ለረጅም ጊዜ የደህንነት ሚኒስትር ሆነው አገልግለዋል፡

Addis Ababa, June 11 (WIC) - Somalia's Interior Minister Abdi Shakur Sheikh Hassan died from wounds suffered after an explosion at his house in the capital Mogadishu on Friday, the African Union peacekeepers AMISOM said."Unfortunately the minister has just passed away," Paddy Ankunda, the AMISOM spokesman told Reuters."We condemn the barbaric acts in the strongest terms. The forces of peace will have their way."The minister, Abdi Shakur Sheikh Hassan, was wounded after a female suicide bomber attacked his house, the minister's driver, police and African Union troops said.Relatives added the suicide bomber was also a close relative to the minister, but this could not be independently confirmed.
Somalia has been without an effective central government since the overthrow of dictator Mohamed Siad Barre in 1991

MIDROC Ethiopia is a private Investment Group with 41 companies. The companies are engaged in multifaceted business sectors across the country. MIDROC Ethiopia Investment Group is a member of the MIDROC Group Companies owned by the prominent global businessman, Sheikh Mohammed Hussein Ali Al-Amoudi. These Group Companies are operating in Africa, Europe, the Middle East, and the United States of America. Each of the MIDROC Ethiopia Group Companies is legally established and autonomous.  Sixteen of these companies are organized under the MIDROC Ethiopia Technology Group.*
Here is the Music Player. You need to installl flash player to show this cool thing!
The volcano started to erupt around midnight on Sunday, charts on the website of France-based VAAC indicated.The remote, arid region, close to the border with Ethiopia, was hit by a series of earthquakes earlier the same day, data from the United States.Geographical Survey showed, with the biggest reaching 5.7 on the richer scale.The Dubbi Volcano — which is located 350 km north of the Eritrean capital Asmara and 233 km east of the Ethiopian city of Mekelle — is thought to have last erupted in 1861.The independent earthquake monitoring website, earthquake.com said it might be another nearby volcano nearby known as Nabro that was erupting and carried testimonies from residents in the region confirming the ash cloud."The plume from the volcano is covering the whole of Asmara since the morning, but now it is clearing somewhat," one resident was quoted as saying.Dubbi's ash cloud hit an altitude of 13.5 km, VAAC said.Ethiopian state media warned people to protect themselves from ash.Ethiopia relocated more than 50,000 people in 2005 after a series of earthquakes and a volcanic eruption on its side of the border. As residents fled, hundreds of their animals were swallowed into crevices in the ground.The Dubbi Volcano is located in a tectonic triple junction known as the Danakil depression that spans parts of Eritrea and Ethiopia.Scientists say its spreading ridges, that form the Red Sea and the Gulf of Aden, may 10 million years form a new ocean and split Africa in two.

In a rare collective desertion from Addis Ababa, a high level delegation that includes eight cabinet ministers marketed the country's investment potential and incentives to a forum of United Kingdom investors in London on Thursday.
Spearheaded by the Deputy Prime Minister (DPM) and Foreign Affairs Minister Hailemariam Desalegn, the delegation which also includes key public enterprise heads and consultants spent the whole Thursday engaged in presentations and discussions in an effort to lure the UK and other national investors to invest in Ethiopia. "Incentives for priority sectors such as duty free schemes, tax holidays, bank loans and export incentives are put in place," DPM Hailemariam told the forum of investors in an opening address.
UNITED NATIONS — The UN Security Council on Monday ordered a 4,200-strong Ethiopian peacekeeping force to the disputed Sudanese territory of Abyei in a bid to douse tensions ahead of southern Sudan's split from the north.
The 15-member council voted unanimously for a resolution sending the force to monitor the withdrawal of north Sudan troops who occupied Abyei on May 21. More than 100,000 people have fled.
With fighting also flaring in the neighboring state of South Kordofan, north-south rivalry is again an international concern ahead of southern Sudan's declaration of independence on July 9.
Ethiopia has signaled that the force will be ready to be deployed before the key independence day celebrations in the south, diplomats said.
Abyei, which sits on the border, is claimed by both sides. An African Union-brokered peace accord to demilitarize the territory was reached on June 20 in the Ethiopian capital.
Abyei is now in "utter devastation" according to UN Deputy High Commissioner for Human Rights Kyung-wha Kang, who has just been to the territory. Speaking to reporters in Khartoum, she called for a thorough human rights investigation there and in South Kordofan.
Kang told reporters she had seen traditional huts smoldering in Abyei and "looters still roamed among the ruins in the presence of the Sudanese Armed Forces. All the civilians are gone."
Sudan's UN ambassador Daffa-Alla Elhag Ali Osman said Khartoum's forces would withdraw as soon as Ethiopian troops had been deployed.
French UN ambassador Gerard Araud said there was a "robust" mandate for the UN Interim Security Force for Abyei, or UNISFA. He highlighted that human rights abuse investigations would be allowed.
The resolution also orders the force to protect civilians and to "protect the Abyei area from incursions by unauthorized elements."
North and south Sudan fought a two-decade civil war in which two million people died. A 2005 peace accord, the Comprehensive Peace Agreement, ended the conflict and allowed for a referendum in January in which the south voted massively to split from the north.
Abyei did not take part in the referendum because the two sides could not agree who should be eligible to vote.
Major worries remain ahead of South Sudan's independence day particularly because of the new conflict in South Kordofan, on the northern side of the border, where northern troops and their allies are fighting forces loyal to south.
Misseriya Arab militiamen on Sunday attacked a train carrying south Sudanese home ahead of the independence declaration, the UN said. One person was killed and four injured.
US Secretary of State Hillary Clinton welcomed the UN force in Abyei but demanded an "immediate" ceasefire in Kordofan where the United Nations said that new air bombing attacks had been reported Monday.
"Tens of thousands of people have been driven from their homes, and there are reports of very serious human rights abuses and violence targeting individuals based on their ethnicity and political affiliation," Clinton said in a statement.
"There is just two weeks to go until July 9 and the parties really need to do everything they can to settle the outstanding issues under the Comprehensive Peace Agreement," said Britain's deputy UN ambassador Philip Parham.
These include the final status of Abyei and the sharing of oil revenues from zones which straddle the border and the citizenship of nationals caught on either side of the border.
"To the extent they remain unresolved, the potential for tensions is obviously that much greater, so the harder they can work even over the next two weeks to make progress on those issues, the less likely there are to be damaging tensions," Parham told reporters.
Sudan's President Omar al-Bashir, who is wanted for war crimes and genocide, is to join UN Secretary General Ban Ki-moon and other international leaders at the south's formal declaration of independence on July 9, Khartoum's ambassador said.

THE GUEST OF HONORS
Mengistu spent his entire club playing career with Saint George FC, where he started at the age of 16.  He played 115 times for the Ethiopian national team and scored a record 68 goals. He played a pivotal role in helping Ethiopia win its only African Nations Cup when the third edition was held in Ethiopia in 1962. As a player, Mengistu has taken part in 7 African Nations Cup tournaments (1959-1970) and scored 10 goals. He was given numerous offers to play professionally for teams in Italy and France, as well as Egypt's El Zamalek, but like earlier legend and coach Yidnekatchew, he refused all offers and stayed in Ethiopia wearing St. George's characteristic "V" across his chest.Mengistu spent his entire club playing career with Saint George FC, where he started at the age of 16.  He played 115 times for the Ethiopian national team and scored a record 68 goals. He played a pivotal role in helping Ethiopia win its only African Nations Cup when the third edition was held in Ethiopia in 1962. As a player, Mengistu has taken part in 7 African Nations Cup tournaments (1959-1970) and scored 10 goals. He was given numerous offers to play professionally for teams in Italy and France, as well as Egypt's El Zamalek, but like earlier legend and coach Yidnekatchew, he refused all offers and stayed in Ethiopia wearing St. George's characteristic "V" across his chest.
ESFNA
Ethiopian Sports Federation in North America (ESFNA), founded in 1985 in wasngtion dc, is a non-profit organization dedicated to promote the rich Ethiopian culture and heritage as well as build positive environment within Ethiopian-American communities in North America. Its mission is bringing Ethiopians together to network, supporting the business community, empowering the young by providing scholarships and mentoring programs, primarily using soccer tournaments, other sports activities and cultural events as a vehicle.
reservations
THE WESTIN PEACHTREE PLAZA
please call 1-800-937-8461
SHERATON ATLANTA  HOTEL
PLEASE CALL 1-800-325-3535
የአውራምባ ታይምስ ጋዜጣ ምክትል ዋና አዘጋጅ ውብሸት ታዬና ፤ አዲስ ፕሬስና ፍትህ ጋዜጦች ላይ የፖለቲካ አምደኛ የሆነችው ወይዘሪት ርዕዮት አለሙ የታሰሩት በአሸባሪነት ወንጀል ተጠርጥረው መሆኑን መንግስት አስታወቀ፡፡የኢትዮጵያ  ብሔራዊ   ዲሞክራሲያዊ  ፓርቲ (ኢብዴፓ) ሊቀ መንበር አቶ ዘሪሁን ገ/እግዚአብሔር ፣  የፓርቲዉ አባል አቶ ደጀኔ ተፈራና እንዲሁም ሌሎች አምስት ግለሰቦች በአሸባሪነት ተጠርጥረው በቁጥጥር ስር መዋላቸውን የፌደራል ፖሊስ አስታውቋል፡፡መግለጫውን የሰጡት የመንግስት ኮምዩኒኬሽን ጉዳዮች ጽሕፈት ቤት ምክትል ኃላፊ አቶ ሽመልስ ከማልና በፌደራል ፖሊስ ወንጀል ምርመራ ዳይሬክቶሬት ዳይሬክተር ምክትል ኮሚሽነር ደመላሽ ገ/ሚካኤል ናቸው፡፡ተጠርጣሪዎቹን አስመራ ላይ ሆኖ ሲረዳቸው የነበረው አቶ ኤሊያስ ክፍሌ መሆኑን በመግለጫው ተገልጿል፡፡  አቶ ኤሊያስ ከግንቦት 7 ተጠርጣሪዎች ብርጋዲየር ጄኔራል ተፈራ ማሞ ጋር ክስ ተመስርቶበት በሌለበት በሞት እንዲቀጣ መወሰኑ ይታወሳል፡፡ ለተጠርጣርሪዎቹ አቶ ኤሊያስ የፋይናንስና የተለያዩ ዕርዳታዎች እንደሚያደርግ ከመግለጫው ለማወቅ ተችሏል፡፡ ሁለት ጋዜጠኞች ባለፈው ሳምንት በማዕከላዊ እስር ቤት መታሰራቸው ይታወሳል፡፡

ባለፉት ጥቂት ሳምንታት ውስጥ በኢትዮጵያ ስፖርት አፍቃርያን ዘንድ አነጋጋሪ የነበረውና ከመቼውም ጊዜ በላይ ልዩ ትኩረትን ያገኘው የኢትዮጵያ ፕሪምየር ሊግ ውድድር፣ ባለፈው ሰኞ በኢትዮጵያ ቡና አሸናፊነት ተጠናቅቋል፡፡ይህ መላ አገሪቱን በሬዲዮና በቴሌቪዥን ጭምር ከዳር እስከዳር ያነቃነቀው የፕሪምየር ሊግ ውድድር የመጨረሻዎቹ ሳምንታት ትንቅንቅ፣ በኢትዮጵያ ቡና አሸናፊነት መጠናቀቁ ብቻ ሳይሆን፣ በኢትዮጵያ እግር ኳስ ላይ ትልቅ መነቃቃትን ፈጥሯል፡፡ ከዚህ በፊት ወደ አውሮፓ ሊጎች ፊታቸውን አዙረው የነበሩ የእግር ኳስ አፍቃሪዎችና ስለ እግር ኳስ ጨዋታ ደንታ የሌላቸው ሳይቀሩ አጓጊውን ውድድር በተለየ ስሜት ተከታትለውታል፡፡ ከመቼውም ጊዜ በላይ ከዳኝነት ስህተት፣ ከአድልዎና ከሸፍጥ የጸዳ በተባለለት በዚህ አጓጊ ውድድር ላይ የተፈጠረው ስሜት ወደሚቀጥለው ዓመት ይሸጋገር ዘንድ ብዙዎች ተመኝተዋል፡፡

Opening Day at the Georgia Dome was truly a blast and arguably one of the best opening day attendances on record. Atlanta residents and Ethiopians from around North America came out in high spirit to welcome the teams and Congressman John Luis. The Congressman and Civil Rights leader gave a rousing speech as he reminisced of his visit to Ethiopia in the late '60′s and mid '70′s. Guest of Honor, Ato Wondimu Bekele and his family were also in attendance and warmly welcomed.

Congratulations Calgary for joining the ESFNA family. Calgary prevailed over the other three opponents; Phoenix, Tennessee and North Carolina. This is the second team from Canada and ESFNA's 29th member
Salva Kiir was sworn in as President during South Sudan's formal proclamation of independence today. massive cheers rang out as the Sudanese flag was lowered and was replaced by the new flag of South Sudan. The crowd went wild as the new flag was raised, as a marching band played through the cheers.South Sudanese parliament speaker James Wani Igga said: "We, the democratically elected representatives of the people, hereby declare Southern Sudan to be an independent and sovereign state."The hard-won separation from the north was celebrated as South Sudan became the world's newest nation on the stroke of midnight.
After two decades of bitter civil war the world is due to witness the birth of new nation, South Sudan, on Saturday with tens of thousands of exiled southern Sudanese flocking home to celebrate the long waited North-South divorce.

ሰሞኑን በተለያዩ ድረ-ገጾች፣ ብሎጎችና የሬድዮ ጣቢያዎች የቪኦኤን የውስጥ አሰራር አስመልክቶ የተነሱ አስተያየቶችንና ዘገባዎችን አስመልክቶ ለተነሱ ጥያቄዎች የተሰጡ ምላሾችን በዝርዝር እንመልከት።የአፍሪካ ቀንድ ስራ አስኪያጅ ዲቪድ አርኖልድ ፤ ቪኦኤን የሚያስተዳድረው Broadcasting Board of Governors የኢትዮጵያን ጉብኝት ተከትሎ፤ ለአማርኛው ዝግጅት ክፍል በሰጡት አስተያየት ሁኔታው እስኪጣራ በእረፍት እንዲቆዩ ተደርገው፤ በአሁኑ ወቅት ወደ እንግሊዝኛው ክፍል ተዛውረዋል። ይኽ ለምን እንደሆነ ሬዲሽ ሲናገሩ፤"የዴቭድ አርሎንድ ጉዳይ ስለሚገኝበት ህኔታ መናገር አልፈልግም። ዴቪድ አርሎንድ በቪኦኤ ከፍ ያለ ስፍራ የሚሰጠው ነው። እንደ ዩናይትድ ስቴትስ ሰራተኛ መብቶች አሉት። በቀረበው ዜና ላይ ተፈጥሯል በተባለው የመረጃ መዛባትም ሆነ በተላለፈው ቃለ ምልልስ ውስጥ እርሱ ስለነበረው ሚና እየፈተሽን ነው። ፍተሻው እንዳለቀ ዴቪድ አርሎንድ ምን እንደሚሰራ እንወስናለን።"በአማርኛው ዝግጅት በድረ-ገጹ አስፍሮት የነበረው ዘገባ መነሳቱ፤ የመገናኛ ብዙሃን ነጻነትን ይጻረራል በሚል በርካታ ዘገባዎችና አስተያየቶች ተሰጥተዋል።  "ቦርድ ኦቭ ገቨርናንስ ከኢትዮጵያ መንግስት ጋር ያደረጉትን ውይይት በተመለከተ የወጣ ዜና ነበረ። ዜናው ከወጣ በኋላ እንዲነሳ ተደርጓል።  ሌላኛው የውይይት ርእስ፤ የአሜሪካ ድምጽ ሬድዮ በዋሽንግተን ዲሲ አካባቢ ከሁለት ሳምንት በፊት የተካሄደ ህዝባዊ ስብሰባን ጋዜጠኛ ልኮ ዘግቦ አየር ላይ እንዳይውል ተከልክሏል የሚል ነው። የአሜሪካ ድምጽ ሬድዮ የአፍሪካ ክፍል ሃላፊ ጉዌን ዲላርድ ይሄ መረጃ የተሳሳተ ነው ይላሉ። የአሜሪካ ድምጽ መጀመሪያውኑም ጋዜጠኛ አላከም ይላሉ።የኢትዮጵያ መንግስት የአሜሪካ ድምጽ ሬድዮ ለተቃዋሚዎች ያደላል፤ በሃገር ውስጥ መንግስት የሚሰራቸውን የመሰረተ ልማት ግንባታዎች፣ የአገር ገጽታዎችና የአስተዳድር እመርታዎች ዋጋ ይነሳል ሲል ይከሳል።የኢትዮጵያ መንግስት 42 ገጽ ያለው የክስ መዝገብ ለአሜሪካ ኢምባሲና ለቪኦኤ አስገብቷል። ባለፉት ጥቂት ወራት የአሜሪካ ድምጽ ሬድዮ ስርጭቶች ላይ መንግስቱ ያልወደዳቸውንና ሚዛናዊ ያልሆኑ ያላቸውን ዘገባዎች አትቷል።በዚህ ላይ የቪኦኤ አስተዳደር ጉዳዩን በገለልተኛ አካላት እያስጠና መሆኑን ስቲብ ሬዲሽ ለዝግጅት ክፍላችን ገልጸዋል። የኢትዮጵያ መንግስት በደፈናው ቪኦኤ የተሟሉ ዘገባዎችን አያቀርብም ከማለት ይልቅ ዝርዝር ክስ ማቅረቡ፤ የተሻለ አሰራር መሆኑ የጠቆሙት ሬዲሽ፤ ለዚህም ቪኦኤ በገለልተኛ አካላት የተጠና ምላሽ ይሰጣል ብለዋል።

Mohammed Hussein Al-Amoudi was born in Ethiopia, but now spends his time at homes in central London, Surrey and Saudi Arabia.The article was published on the online news website Ethiopian Review.Judge Richard Parkes QC said it was difficult to imagine more serious allegations.The site's publisher and editor-in-chief, Elias Kifle, had denied liability.The judge said that instead of apologising Mr Kifle had repeated the libel and abused Mr al-Amoudi and his lawyers.High Court in London heard Mr Kifle's response to the initial complaint was: "Here is my formal statement: Screw yourself".The court heard Mr Kifle then went on to describe Mr al-Amoudi as a "scumbag bloodsucker" who was "funding al-Qaeda".Mr al-Amoudi, 65, gave evidence during the libel trial that he was completely opposed to all forms of terrorism.The judge said the site alleged that Mr al-Amoudi had "disgracefully and callously" married off his daughter Sarah, then 13, to an elderly member of the Saudi royal family as a gift.
(BBC) News
joint undercover investigation by BBC Newsnight and the Bureau of Investigative Journalism has uncovered evidence that the Ethiopian government is using billions of dollars of development aid as a tool for political oppression.
Posing as tourists the team of journalists travelled to the southern region of Ethiopia.There they found villages where whole communities are starving, having allegedly been denied basic food, seed and fertiliser for failing to support Prime Minister Meles Zenawi.The investigation has also gathered evidence of mass detentions, the widespread use of torture and extra-judicial killings by Ethiopian government forces.Yet Western donors including Britain – which is the third largest donor to Ethiopia – stand accused of turning a blind eye by continuing to provide aid money despite being warned about the abuses.The aid in question is long-term development aid, not the emergency aid provided in response to the current drought in Ethiopia and its neighbours in the Horn of Africa.
Government response
Ambassador Abdirashid Dulane, the Deputy Head of Ethiopia's UK Mission, has rejected the allegations saying that theNewsnight/Bureau report "lacked objectivity, even-handedness".
"The sole source of the story was opponents of Ethiopia who have been rejected by the electorate, and time and again it has been shown that their allegations are unfounded".Our reporters visited one village in southern Ethiopia with a population of about 1,700 adults.Despite being surrounded by other communities which are well fed and prosperous, this village, which cannot be named for fear of reprisals, is starving. We were told that in the two weeks prior to our team's arrival five adults and 10 children had died.Lying on the floor, tooexhausted to stand, and flanked by her three-year-old son whose stomach is bloated by malnutrition, one woman described how her family had not eaten for four days."We are living day to day on the grace of God," she said.Another three-year-old boy lay in his grandmother's lap, listless and barely moving as he stared into space."We are just waiting on the crop, if we have one meal a day we will survive until the harvest, beyond that there is no hope for us," the grandmother said.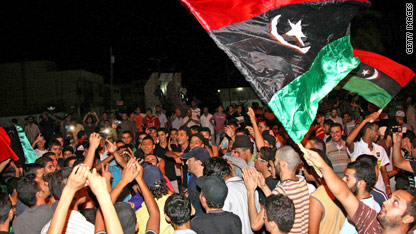 Tripoli, Libya - Six months after a ragtag group of poorly trained rebels set out to topple the Libyan regime, the fighters appeared Monday to be on the brink of ending Moammar Gadhafi's 42-year rule.The holdout now: A barrage of clashes with Gadhafi forces on his home turf, Tripoli."A great majority of the capital of Tripoli is under freedom fighters' control," said Guma El-Gamaty, the Britain-based coordinator for the rebels' Transitional National Council.But Gadhafi's forces remained in control of at least three parts of the city — a hospital, a military barracks and Rixos hotel where international journalists are staying.
A Libyan government official, who asked not to be named, conceded that the regime had lost control of some parts of the capital.

ADDIS ABABA (AFP) – Two Swedish journalists arrested in Ethiopia appeared in court this week, but will remain in detention until September 14 while a police probe continues, a Swedish official said Friday."They have once again been kept in custody by the judge for another 28 days and that is to prolong the police investigation," Swedish foreign ministry spokesman Anders Jorle told AFP by phone from Stockholm.Photographer Johan Persson and reporter Martin Schibbye appeared in court on Wednesday, but no formal charges have been levelled against them since their July 1 arrest in the town of Jijiga near the Somali border.They were arrested while embedded with rebels of the Ogaden National Liberation Front, opposed to the Ethiopian government. Fighting broke out between the rebels and Ethiopian troops, killing 15 and injuring six, including the journalists.Jorle said the journalists were detained because they refused to show their passports to a border guard when entering Ethiopia."They entered Ethiopia in an illegal way and (the authorities) are investigating other possible violations against Ethiopian law," Jorle said.The journalists said they were not being mistreated and have had weekly contact with Swedish embassy staff in Addis Ababa, Jorle added.Press freedom watchdog Committee to Protect Journalists condemned the arrests of the journalists last month and called for their release."These journalists should not be detained for seeking to cover an under-reported story," CPJ's Africa consultant Tom Rhodes said in a statement.Ethiopia is one of Africa's most restrictive countries for media, according to the watchdog.Earlier this year, two local journalists were arrested for suspected "terrorist activities" along with several opposition members.

Six months and more than 17,000 air sorties after it began,NATO's Operation Unified Protector in the skies over Libya grinds on.What was envisaged in March as a rapid engagement to prevent Moammar Gadhafi's forces from razing Benghazi to the ground has evolved into a long slog. And increasingly NATO operations have dovetailed with those of the rebels — with the aim of making pro-Gadhafi forces incapable of offensive action.The initial mandate set out by the United Nations Security Council resolution 1973 was to protect civilians under threat or attack, to enforce an arms embargo on the country and implement a no-fly zone."What was initially supposed to be a neutral intervention to protect civilians that were threatened specifically in Benghazi has morphed into being largely a one-sided affair to support the Libyan rebel force to overthrow Gadhafi," says Micah Zenko of the Council on Foreign Relations.Throughout the conflict NATO has continued to insist that all its actions are aimed at protecting civilians from pro-Gadhafi forces, and that it has not "taken sides." On Thursday, the Royal Air Force spoke of "precision strikes on former regime facilities at Sabratah [west of Tripoli], including a commando base which had been used by Colonel Gadhafi's men to launch numerous reprisals against the local people."

Here is the Music Player. You need to installl flash player to show this cool thing!
የአፍሪካ አንድነት ድርጅት ሲቋቋም ዓላማው የአፍሪካ አገሮችን ነፃነት እውን ለማድረግ፣ አፍሪካውያን እንዲተባበሩ ለማስቻልና ከነፃነት ባሻገርም አፍሪካውያን የአፍሪካን ችግር ለመፍታት በጋራ እንዲንቀሳቀሱ ለማድረግ ነው፡፡የአፍሪካ አንድነት ድርጅትም ይባል፣ በአዲሱ ስሙ የአፍሪካ ኅብረት ብለንም እንጥራው ዓላማው ይኸው ነው፡፡በተጨባጭ የአፍሪካ ኅብረት ወቅታዊ እንቅስቃሴን ስናይና ስንገመግም ግን እኛ አፍሪካውያን የሚሰማን ምንድን ነው? ኩራት ወይስ ኀፍረት?በአይቮሪኮስት ‹‹ከምርጫው›› በኋላ በተከሠተው ሁኔታ ሕዝብ እያለቀ ነበር፡፡ ሥልጣን ልቀቅ አለቅም በሚል ጉዳይ በእንደዚህ ዓይነት ሁኔታ ፈረንሳይ ወታደሮቿን አስገብታ የማረጋጋት እንቅስቃሴ አደርጋለሁ ትል ነበር፡፡ የአፍሪካ ኅብረትስ ምን አለ? ምን አደረገ? ያደረገው ነገር ካለስ የሚያኮራ ወይስ የሚያስነውር?በሶማሊያ በአሁኑ ጊዜ ሕዝብ በረሃብ እያለቀ ነው፡፡ በአጭር ጊዜ ውስጥ ሠላሳ ሺሕ ሕፃናት ያለቁበትና የረገፉበት ሁኔታ ተስተውሏል፡፡ አንዲት እናት በአንድ ቀን አራት ሕፃን ልጆቿን ያጣችበትን ሁኔታ አፍሪካ አይታለች፡፡ አሁንም ያለው ስደት፣ አሁንም ያለው እልቂት ነው፡፡የአፍሪካ ኅብረት ምን እያለ ነው? ምንስ እያደረገ ነው? አፍሪካውያንና የአፍሪካ ኅብረት ዝም ብለው የቱርክ መሪዎች ግን ሞቃዲሾ ገብተው ሁኔታውን ሲያዩና ዕርዳታ ሲሰጡ እየተመለከትን ነው፡፡ አፍሪካኅብረትስ? አፍሪካውያንስ?የአፍሪካ ኅብረት በሶማሊያው ረሃብ ላይ እየወሰደ ስላለው ተጨባጭ ዕርምጃ እንኩራ ወይስ እንፈር?እኛ ኢትዮጵያውያንስ እንደ ኢትዮጵያዊነታችንና እንደአፍሪካዊነታችን ለተራበው የሶማሊያ ሕዝብ የሚገባንን እያደረግን ነውን? ረሃብና እልቂት ምን እንደሚመስል እኛ ኢትዮጵያውያን ከማንም በላይ እናውቀዋለን፡፡ በሶማሊያው እልቂት ምን ያህል ተሰምቶናል? ምን ያህልስ ደንግጠናል? ምን ያህል ያቅማችንን ያህል እንኳ ተንቀሳቅሰናል?ያለውን የፖለቲካና የጸጥታ ችግር ረስተነው አይደለም፡፡ ግን ምንም ነገር ላለመርዳት በቂና ሙሉ ምክንያት ሊሆን አይችልም፡፡ አፍሪካውያን ምን እያደረጉ ናቸው? ስንል በቅድሚያ ጐረቤትና አንድ ሕዝብ የሆነው ኢትዮጵያዊ ምን እያገዘ ነው ብሎ መጠየቅ ተገቢ ነው፡፡ የራሳችን ችግርና ረሃብ ቢኖርብንም ሌላውን ትንሽም ብትሆን ላለመርዳት ሽፋን አይሆንልንም፡፡ሌላው በአፍሪካዊነታችን የአፍሪካ ኅብረትን የምንጠይቅበት አጀንዳ የሊቢያ ጉዳይ ነው፡፡ የሙዓመር ጋዳፊ ተቃዋሚዎች የሊቢያ ዋና ከተማ ትሪፖሊን እየተቆጣጠሩ ናቸው፡፡ ሕይወት እየጠፋ ነው፡፡ የተስፋ ብልጭታም ለሊቢያ ሕዝብ እየፈነጠቀ ነው፡፡ነገር ግን በሊቢያ ጉዳይም እየተንቀሳቀሱም እየተናገሩም ያሉት አሜሪካና አውሮፓ በተለይም የኔቶ አገሮች ናቸው፡፡ እነሱ ለምን ተንቀሳቀሱ፣ ለምን ተናገሩ አንልም፡፡ የአፍሪካ መሪዎች ግን በአፍሪካዊት አገር ጉዳይ ምን እየተናገሩና ምን እንቅስቃሴ እያደረጉ ነው? የሚያሳፍር ወይስ የሚያኮራ?የአፍሪካ ኅብረት በሊቢያ ጉዳይ ሊያፍር ይገባዋል፡፡ ሊያፍር የሚገባው ግን በሰሞኑ ይህን አለመናገሩ ወይም ያንን አለመተግበሩ ብቻ አይደለም፡፡ እንደ ሙዓመር ጋዳፊ ዓይነት መሪዎች በአፍሪካ መኖራቸውና የአፍሪካ ኅብረት አባልና አባል መሆናቸውም ሊያሳፍረን ይገባል፡፡ሊቢያ የዘይት ሀብት ቢኖራትም በቤተሰብ የምትተዳደር አገር፣ ተቋማት የሌላት አገር፣ ኋላ ቀር አገር ናት፡፡ አሁንም የዴሞክራሲና የሰብዓዊ መብት አጀንዳ የራቃትና መሪዋ ሕዝብን አይጥና ተምች እያለ የሚሰድብበት አገር ናት፡፡ሆኖም ግን የዘይት መዓት ገንዘብ ስለነበረ ጋዳፊ የአፍሪካ መሪዎችን በጉቦ የሚገዛበት ሁኔታ ነበር፡፡ ‹‹ንጉሥ ነገሥት ነኝ›› ሲሉ ‹‹አዎን ንጉሠ ነገሥት ናቸው›› የሚሉ የአፍሪካ መሪዎች አሉ፡፡ አፍሪካን ልምራ ሲሉ አዎን ጋዳፊ ይምሩን የሚሉ ነበሩ፡፡ የአፍሪካ ጽሕፈት ቤት ትሪፖሊ ይሁን ሲሉ አዎን ትሪፖሊ ይሁን የሚሉ ነበሩ፡፡ ባጭሩ ከጋዳፊ ምጽዋት የሚቀበሉ የአፍሪካ መሪዎች ነበሩ፡፡ ጥገኞች!እንደነሙዓመር ጋዳፊ ዓይነቱ መሪዎች ያቀፈና በነጋዳፊ ጉቦ የሚንቀሳቀሱ መሪዎች የያዘ የአፍሪካ ኅብረት የሚፈጥርብን ስሜት ኩራት ወይስ ኀፍረት?የአፍሪካ ኅብረት ራሱን መፈተሽና መገምገም አለበት፡፡ ለዴሞክራሲ፣ ለፍትሕ፣ ለሰብዓዊ መብት፣ ለፕሬስ ነፃነት፣ ለትክክለኛ ምርጫ፣ ለሰላምና መረጋጋት፣ ለብዙኀን ድምፅ የቆመ ኅብረት መሆን አለበት፡፡በአፍሪካ አገር ጉዳይ አሜሪካ፣ አውሮፓ፣ እስያና ላቲን አሜሪካ አያገባችሁም አንልም፡፡ ኦባማ፣ ካሜሩንና ሳርኮዚ ለምን ተናገራችሁ አንልም፡፡ የዓለም አካል ስለሆነች ስለአፍሪካዊት አገር መናገር ይገባቸዋልና፡፡ አጽንዖት ሰጥተን የምንናገረው፣ በአፍሪካ አገሮች ጉዳይ የአፍሪካ ኅብረት ግልጽና ቀልጣፋ፣ ጠንካራና መፍትሔ የሚያሳይ እንቅስቃሴ ማድረግ አለበት፤ አቋምም መውሰድ አለበት የሚለውን ነው፡፡ አፍሪካ ስትቸገር፣ ጠንካራና ግልጽ፣ ወቅታዊም አቋምና ተግባር በማይወስድ የአፍሪካ ኅብረት አፍሪካውያን የሚሰማን ስሜት ምንድን ነው?እፍረት !!!

Amnesty International says a group of its delegates was expelled from Ethiopia this week after meeting with two opposition leaders who have since been arrested.The human rights group said Wednesday that a delegation of foreign members was told by Ethiopian officials August 27 to leave the country, after it held separate meetings with the opposition leaders.The government arrested the two leaders, Bekele Gerba and Olbana Lelisa, the same day. Both men have been charged with involvement in a banned rebel group, the Oromo Liberation Front.VOA correspondent Peter Heinlein reports from Addis Ababa that others have been arrested for alleged connections with the group. He reports a government spokesman says at least eight were arrested, while opposition leaders put the number at two dozen.Amnesty says it is worried Gerba and Lelisa were arrested because they spoke with the delegates. It notes that Ethiopian officials have denied the allegation.The group says the arrests are an example of the constant harassment that opposition politicians face in Ethiopia.Human rights groups have complained frequently about abuses and oppression by the Ethiopian government. The party of Prime Minister Meles Zenawi has ruled the country since 1991.Amnesty International says its foreign delegates were under constant surveillance during the 12 days they spent in the country before being expelled.

Israel has over 100 preschools and schools with a majority of Ethiopian students, a new report by the Knesset Research Center revealed.The report will be submitted to the Knesset's Committee for Immigration, Absorption and Diaspora Affairs on Tuesday, as it debated the integration of Ethiopian children in schools.
Receive Ynetnews updates directly to your desktop Ethiopian children make up 1% of the education system's student body. The report suggests that the concentration of Ethiopian immigrants in certain communities has resulted in some schools becoming "ghettos" for the community's children. The data indicated that Israel has 10 kindergartens and one elementary school whose student body is exclusively Ethiopian; and these students make up over 50% of the student body in 75 preschools, 17 elementary schools, four junior high schools and seven high schools.The percentage of Ethiopian student to successfully graduate high school has risen from 32.7% to 42.1% between 2007 and 2010, but it is still significantly lower than the percentage noted in the general Jewish student body – 64.6%.
The report found that only 21% of Ethiopians qualify for higher education.Education Minister Gideon Sa'ar said that his ministry was "working to ensure the optimal integration of Ethiopian students in Israeli schools and strives to place them is schools which can offer the proper academic and social integration."Since the ministry cannot prevent parents from enrolling their children in a specific school because of the ratio of Ethiopian students, he added, "We are working on making school more attractive, so they would appeal to a diversified population."A position paper submitted to the committee by the Israeli Association for Ethiopian Jews said that "The separation of Ethiopian students and 'holding' then in schools 'of their own' are indicative of a clear policy of segregation, which perpetuates racist perceptions labeling them as weaker than other students.

United Nations agencies are mobilizing to assist at some 20,000 people who have fled the fighting in Sudan's Blue Nile state and arrived in neighbouring Ethiopia.An assessment team from the UN High Commissioner for Refugees (UNHCR) found that the refugees arriving in the Assosa region of western Ethiopia appear in good physical condition but need food, water and shelter.So far, some 2,500 refugees who were willing to be relocated have been moved into an existing refugee camp at Sherkole that was first opened in 1997 in response to the North-South Sudanese civil war."However, most are reluctant to go and prefer to stay near the border, hoping that fighting will die down soon and allow them to return home," UNHCR spokesperson Adrian Edwards told reporters in Geneva.
Displaced family in cave on the top of al-Labu Umudwal mountain,




Classified By: CHARGE VICKI HUDDLESTON FOR REASONS 1.4(b)AND(d). 

¶1. (S) SUMMARY  A series of explosions were reported in Addis
Ababa on September 16, killing three individuals.  The GoE
announced that the bombs went off while being assembled, and
that the three dead were terrorists from the outlawed Oromo
Liberation Front (OLF) with links to the Oromo National
Congress (ONC).  An embassy source, as well as clandestine
reporting, suggests that the bombing may have in fact been
the work of GoE security forces.  END SUMMARY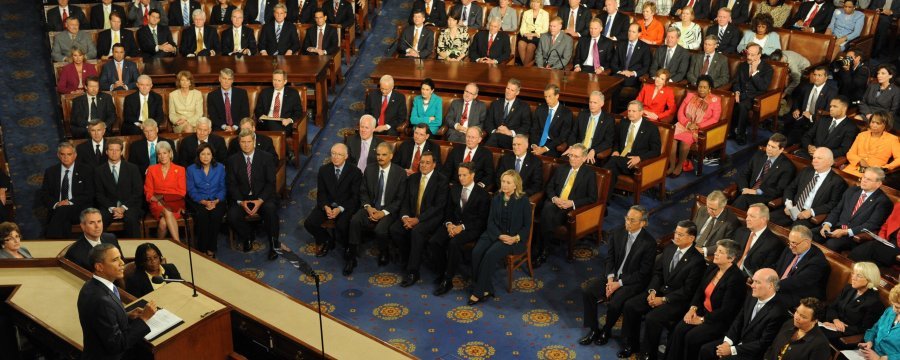 WASHINGTON — Most presidents kick off their re-election campaigns with a speech on the campaign trail somewhere, or from the Oval Office. President Obama did it in a novel, telling and shrewdly chosen place: in the middle of an address to Congress.If people were wondering what template Barack Obama would choose for his re-election effort — some had suggested FDR in 1936 or Ronald Reagan in 1984 — we now have an answer:Harry Truman in 1948, the "Give 'Em Hell Harry" who challenged Congress to tackle with the post-war nation's problems and castigated the Republican Congress for its obstinate failure to do so.Addresses to joint sessions of Congress are supposed to be august, stately and somber affairs, but the president turned it into a raucous and lively mixture of a campaign stump speech and a college-style debate on the floor of the British House of Commons.His tactical strategy is clear. The only political institution less popular than he is at this time is the Congress. An astounding, almost pre-revolutionary 82 percent of the American people think that the Congress is doing a bad job of dealing with the nation's problems.

አርቲስት ደበበ በሀገር ክህደት ከተወነጀሉትና በ1997 ዓ.ም ምርጫ ዋና ተቃዋሚ የነበረው ቅንጅት ለአንድነትና ለፍትህ ፓርቲ የህዝብ ግንኙነት ኃላፊ በመሆን ይሰራ እንደነበርና በ'ምህረት' ተለቀቁ ከተባሉት የአመራር አባላት አንዱ መሆኑ ይታወቃል።አርቲስት ደበበ በወይዘሪት ብርቱካን ይመራ የነበረው አንድነት ፓርቲ ምስረታ ላይ ከፍተኛ ሚና ይጫወት እንደነበር የሚታወቅ ሲሆን የፓርቲው መሪ ወ/ት ብርቱካን በታሰረች ወቅት በፓርቲው አመራር አባላት መካከል በተፈጠረው አለመግባባት ዝም አንልም በማለት ይንቀሳቀስ ከነበረው አካል ጋር ይሰራ እንደነበር ይታወቃል።በአቶ ደበበ እሸቱ ላይ በ48 ሰአት ውስጥ ክስ እንመሰርታለን ያሉት የኮሙኒኬሽን ጉዳይ ባለስልጣኑ አቶ ሽመልስ ከማል አርቲስት ደበበን የ'ሽብርተኛ ድርጅት' ካሉት ግንቦት 7 ንቅናቄ ጋር ግንኙነት እንደነበረው ደርሰናበታል ከማለት ውጭ ማብራሪያ አለመስጠታቸው ተመልክታል።
በሀገር ውስጥ የሚንቀሳቀሱ የፖለቲካ ድርጅት አመራር አካላት በተለይ በአሁኑ ጊዜ አዲሱን የሽብርተኝነት ህግ ከለላ በማድረግ በተቃዋሚዎች ላይ እየተፈጸመ ያለው ወከባ፣ እንግልትና እስር በእጅጉ እያሳሰባቸው መሆኑንና ተቃዋሚዎች በመሸማቀቅ ላይ መሆናቸውን በተለያዩ የመገናኛ ብዙሀን ድምጻቸውን በማሰማት ላይ ይገኛሉ።በተያያዘ ዜና በሳምንቱ መጀመሪያ ላይ በዚሁ የሽብርተኝነት ክስ የተመሰረተባቸው የአውራምባ ታይምስ ምክትል አዘጋጅ ውብሸት ታየ እና የፍትህ ጋዜጣ አምደኛ ርዮት አለሙን ጨምሮ ሁለት ስዊድናዊ ጋዜጠኞች ፍርድ ቤት መቅረባቸው ታውቋል።

Tourists carrying US flags, barricades closing off streets and police stationed on every corner. For Lower Manhattan, this was a Sunday morning charged with emotion and tension.
People who could not get close to the World Trade Center because of the security arrangements still wanted to be as near as they could be. "I needed to be here," was a common sentiment.
About a dozen uniformed military police were gathered on Broadway before making their way to the ceremony for the families of those who died.

Addis Ababa, September 13 (WIC) – The people of Ethiopia, the ultimate owner of the nation's development activities, deserve outstanding honor and recognition, Prime Minister Meles Zenawi said.He called on the public to move to further developmental victories by strengthening the sustainability of the public mobilization and unity witnessed for the Grand Ethiopian Renaissance Dam.The government of Ethiopia prepared a recognition evening on the eve of the Ethiopian New Year, September 11/2011, to thank those who contributed to the construction of the Grand Ethiopian Renaissance Dam

Asnaketch was an avid and accomplished player on kirar, the five-stringed instrument widely used in traditional Ethiopian music.
As a tribute to the emperor, earings with the portrait of emperor Haile-Selassie used to dangle on the ears of Asnaketch even later in old age.Her songs have been played for decades, over the radio and TV, and she was the darling of all as her songs kept on soothing and healing broken hearts of romance.Her beauty was also the focus of attention, with some going to as far as comparing her with stars in the West, notably America.She was so beautiful like the gorgeous women we used to see in Hollywood movies, and no wonder that some of her fans used to call her "Elizabeth Taylor," an old friend of hers once said.Asnaketch was so pretty I personally know when men of power, wealth and influence used to vie for her hand, the late Tilhaun Gessesse was often heard as saying.Known for her tizita (blues) songs, Asnakech used to consider the National Theater as her home.
The funeral will be held in Addis today

ADDIS ABABA – Security men on Wednesday arrested prominent Ethiopian journalist Eskinder Nega and opposition party leader Andualem Aragie.They were both taken to Makelawi Prison in handcuffs at different times in the afternoon, witnessed said.
Eskinder and Andualem were earlier around 8:30 am seen conversing over coffee with two other UDJ members at a cafeteria near the opposition party's headquarters, a UDJ press release reported.Acclaimed as a widely read journalist whose weekly columns appear on Ethiomedia.com on Fridays, Eskinder has been writing articles critical of the government of Prime Minister Meles Zenawi. the arreste denounced by Human Rights Watch and Amnesty International, among others.

Addis Ababa, September 16, 2011 (WIC) – Government Communication Affairs Office said that the dispatch from the US Embassy in Addis Ababa that has released through Wikileaks is erroneous.In a press release it sent to WIC, it said that lately extensive internal correspondence between the US resident Ambassadors across the globe and Washington DC has been released through Wikileaks.In this connection, as cited in wikileaks, in his July 9 discussion, Prime Minster Meles has emphasized that "the Western paradigm of democracy and development can not be imported abroad and applied to the other countries". In the said wikileaks the Prime Minster has pointed out that "the 'old paradigm' of the US is wrong and closes of the emergence of organic democracy in Africa". Ethiopia, therefore, clarifies its position that it never and nowhere supports any external pressure for regime change.
A government with such a principled stand can by no means be expected to back a US regime change policy. The truth of the matter is that the task of changing the government of a sovereign country cannot be the responsibility of others and Ethiopia is strongly opposed to such a policy of regime change. Hence, despite the haste displayed by the former US Ambassador to submit such a report to his superiors, Ethiopia has never proposed to any foreign country to act as a substitute to that of the Sudanese or any other neighboring peoples to bring about regime change.

Addis Ababa -The Federal police said that it has adequate evidence against the terrorist suspects arrested this week maintaining that the arrests are not politically motivated.The Federal Police and the National Intelligence and Security Service Anti-terror Joint Taskforce arrested five individuals early this week. The arrests included deputy chairman of Medrek party, Andualem Arage, and three other opposition party members."Police have adequate evidence against these terror suspects with close links to the terrorist group Ginbot 7," federal police Assistant Commissioner and Central Information and Criminal Intelligence Directorate Director Demelash Gebremichael, said during a press conference he held with Shimeles Kemal, state minister at Government Communication Affairs Office (GCAO)

  
Source: Al Ahram
Egypt's Prime Minister Essam Sharaf and his Ethiopian counterpart Meles Zenawi agrees to start from scratch in regards to the Nile basin file after an era of strained relations
Egypt and Ethiopia have agreed to open a new chapter in relations that were strained under the regime of ousted Egyptian president Hosni Mubarak over disputes on Nile water sharing.
Ethiopian Prime Minsiter Meles Zenawi was in Cairo on his first visit since a popular uprising ousted Mubarak in February. Zenawi thanked Prime Minister Essam Sharaf "for helping in opening a new chapter of relations between Egypt and Ethiopia." "We all agree that the Nile is a bridge, it is not a barrier," he told a news conference

በኢትዮጵያ አየር መንገድ ዋና የበረራ አስተናጋጅ (ሆስቴስ) የሆነችውን የወ/ሮ አበራሽ ኃይላይን ዓይኖቿን በስለት ወግቶ በማጥፋት የተጠረጠረውና ባለቤቷ የነበረ ግለሰብ፣ መስከረም ቀን 2004 ዓ.ም. ሌሊት እጁን ለፖሊስ መስጠቱን ቤተሰቦቿ አስታወቁ፡፡ቤተሰቦቿ እንዳስታወቁት፣ ወ/ሮ አበራሽ ተከራይታ በምትኖርበት በቦሌ ክፍለ ከተማ ገርጂ ኮንዶሚኒየም ቤት ውስጥ፣ ፍስሐ ታደሰ የተባለው ተጠርጣሪ፣ ሁለቱንም ዓይኖቿን በስለት ወግቶ ካጠፋ በኋላ እጁን ለፖሊስ በመስጠቱ ፖሊስ ደርሶ ወደ ሆስፒታል ወስዷታል፡
47-year-old Daniel Admassu was gunned down Friday near the Waffle House on Two Notch Road. Investigators said Nicholas Rivers pulled the trigger before turning the gun on himself. "He's not here," chokes Admassu's brother-in-law, Yohannes Negash.
Overwhelmed with emotion, Negash is dealing with the reality that Admassu is gone forever. "People get born," he said. "People die. It's a natural process, but most of it – 99% of it – makes sense. Things like this is hard to comprehend."
He said it's hard to understand how Admassu's life was taken so violently inside his cab. Admassu died from multiple gunshot wounds Friday. It was two weeks shy of his 48th birthday.
Family members say Admassu worked at the cab company for five years. He was the bread winner for his wife and two sons. He had just moved his family from Ethiopia to Columbia last year. "His wife being new here, not working right now," said Negash. "His two sons in a totally different culture, different environment. I don't know how she will have any understanding of what to do tomorrow."
"He will be missed," said Negash.

In Ghana today members of several Pan African organisations, including the All -African Peoples Revolutionary Party (founded on the ideologies of Nkrumah and Toure) participated in a march against US/European invasion of Libya. The march coincides with the festivities to marking Nkrumah's birthday. What was a peaceful demonstration against the Neo colonialist/imperialist assault of yet another African nation has led to the arrest of several protesters who are now negotiating their freedom. It is heinous to think that Nkrumah's vision for the freedom of ALL AFRICANS is being violated in the very country whose independence he championed at the earlier imperialist assault on the continent.

Eritrea's President Isaias Afwerki made a rare appearance at the United Nations to address the 66th Session of the General Assembly. In a much subdued speech at the UN headquarter in New York, Afwerki called for the Security Council to "take urgent action to end the Ethiopia's occupation of sovereign Eritrean territory"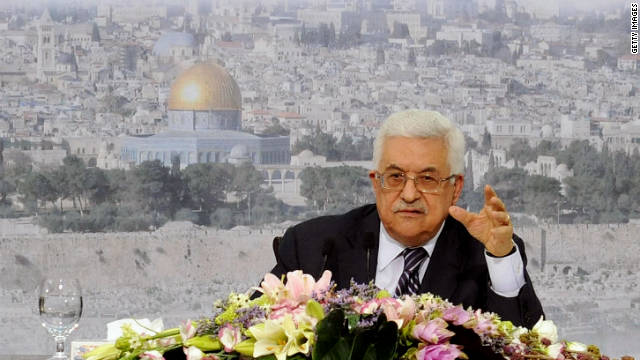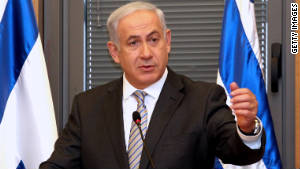 Standing ovation The Quartet unveiled its proposals shortly after Mr Abbas formally submitted the request for a Palestinian state to   become a full member of the UN.Addressing the General Assembly in New York, he urged the Security Council to back a state with pre-1967 borders."I call upon the distinguished members of the Security Council to vote in favour of our full membership," Mr Abbas told the General Assembly, in what was for him an unusually impassioned speech."I also appeal to the states that have not yet recognised the State of Palestine to do so," Mr Abbas said."The
time has come for my courageous and proud people, after decades of displacement and colonial occupation and ceaseless suffering, to live like other peoples of the earth, free in a sovereign and independent homeland," he said.He added that he hoped for swift backing. Many delegates gave him a standing ovation, and some were clapping and even whistling in support.
PRESS RELEAS
Washington, D.C., September 21, 2011 – The very large and increasingly successfully Ethiopian Diaspora in the U.S. sent about $1.0 billion in 2010 to their families and friends back home, mostly to cover daily expenditures. By contrast, their investment remittances were relatively smaller than the expenditure remittances despite wide ranging investment opportunities in the country.To discuss this and related topics a unique conference titled "Collaborative Investing by the Diaspora" will take place on Saturday October 8, 2011 from 1:30 PM to 5:00 PM at the Washington Marriott Wardman Park Hotel located at 2660 Woodley Road N.W., Washington, D.C.The conference will include a Keynote speech by Zemedeneh Negatu , one of the most dynamic and globally successful Ethiopian-American business executives, now working in Africa, followed by interactive discussions with the audience about the opportunities and investment vehicles the Diaspora can use to collaboratively invest in various sectors including real estate, agro-industry, mining, manufacturing, infrastructure, healthcare and the service industry.The increasing importance of foreign direct investment (FDI) in Ethiopia's economy, especially from China, India and other emerging economies and the U.S. and how the Diaspora can benefit from it will also be addressed.Admission to the event is free but online pre-registration is required by October 1, 2011, at http://www.fairfaxafrica.com/registration.html
Addis Ababa, September 26, 2011 (Addis Ababa) – The 4th National Flag Day was celebrated here in the capital on Monday at a national level.
The Day was marked under the theme: "Our Flag and the Grand Renaissance Dam Are Our National Pride".
While addressing the occasion, President Girma Woldegiyorgis said the national Flag symbolizes the people's national pride, freedom, sovereignty and patriotism.
He said courageous sons and daughters of this country sacrificed themselves for their country and the Flag.
He called on the youth to follow the footsteps of the forefathers and stand in unison towards the development of the country.
House of Peoples Representatives Speaker, Abadula Gemeda on his part said the Day contributed share towards national consensus and strengthen solidarity.
The Ethiopian National Anthem was sung and the national Flag hoisted during the event.
Heads of Sates, ministers and foreign dignitaries, among others, attended the event.
Meskel is celebrated by dancing, feasting and lighting a massive bonfire known in Ethiopian tradition as "Damera". Meskel commemorates the finding of the True Cross in the fourth century when Empress Helena, mother of Constantine the Great, discovered the True Cross on which Christ was crucified. The feast is celebrated in Ethiopia on September 17 Ethiopian calendar (September 27 Gregorian calendar), 6 months after the discovery of the True Cross. The celebration of Meskel signifies the presence of the True Cross at mountain of Gishen Mariam monastery and also symbolises the events carried out by Empress Helena.


ዘር ማጥፋት ወንጀል ተከሰው በሞትና በዕድሜ ልክ እስር እንዲቀጡ ከተወሰነባቸው የደርግ ከፍተኛ ባለሥልጣናት መካከል 16ቱ ተፈቱ፡፡ በዘር ማጥፋት ወንጀል ከተከሰሱት 23 ከፍተኛ ባለሥልጣናት መካከል 20 ዓመት በእስር ያሳለፉት 16 ባለሥልጣናት በአመክሮ በትናንትናው ዕለት ተፈትተዋል፡፡
ትናንትና የተፈቱት ባለሥልጣናት የቀድሞው የደርግ ጠቅላይ ሚኒስትር ሻምበል ፍቅረ ሥላሴ ወግደረስ፣ ምክትል ፕሬዚዳንት ኮሎኔል ፍስሐ ደስታ፣ ሻምበል ለገሰ አስፋው፣ ኮሎኔል እንዳለ ተሰማ፣ ሜጀር ጀነራል ውብሸት ደሴ፣ ሌተና ኮሎኔል ናደው ዘካሪያስ፣ መቶ አለቃ ጴጥሮስ ገብሬ፣ መቶ አለቃ ስለሺ መንገሻ፣ ሻለቃ ደጀኔ ወንድማገኘሁ፣ አቶ እሸቱ ሸንቁጤ፣ አቶ ልሳኑ ሞላ፣ ብርጋዴር ጄነራል ለገሰ በላይነህ፣ አቶ ገስግስ ገብረ መስቀል፣ አቶ አበበ እሸቱ፣ አቶ በሪሁን ማሞና መቶ አለቃ ደሳለኝ በላይ ናቸው፡፡ ቀሪዎቹም ባለሥልጣናት 20 ዓመት ሲሞላቸው ጊዜያቸውን ጠብቀው ይለቀቃሉ ተብሏል፡፡
Wash., Oct. 5, 2011 /PRNewswire/ – Boeing (NYSE: BA) and Ethiopian Airlines today announced an order for four Boeing 777 Freighters, making Ethiopian Airlines the first African carrier to order the twin-engine freighter. The order is valued at approximately $1.1 billion at list prices and was previously attributed to an unidentified customer on Boeing's website."As the largest African cargo carrier operating in some of the fastest growing trade lanes of the world – between Africa and Europe, Middle East and Asia – the new 777 Freighter fleet will significantly enhance our tonnage and range capabilities," said Tewolde Gebremariam, CEO of Ethiopian Airlines. "The proven operational and economical efficiency of these airplanes will reposition Ethiopian Cargo in a stronger place to continue winning in this hypercompetitive market.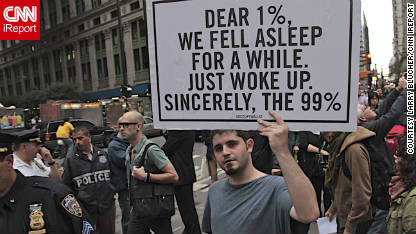 The few hundred people camped out at Zuccotti Park in New York's Financial District in an entrenched protest loosely focused on corporate greed and big business's involvement in government will see their numbers bolstered by thousands this afternoon.A half-dozen labor unions, including the local Transport Workers Union are joining Occupy Wall Street for a march through Lower Manhattan today. The demonstrators plan to leave their encampment and join the union members at Foley Square about a mile north of their location. Then, together, they'll march back down to Zuccotti Park.


AEND ETHIOPIA — Steve Jobs, the visionary in the black turtleneck who co-founded Apple in a Silicon Valley garage, built it into the world's leading tech company and led a mobile-computing revolution with wildly popular devices such as the iPhone, died Wednesday. He was 56.The hard-driving executive pioneered the concept of the personal computer and of navigating them by clicking onscreen images with a mouse. In more recent years, he introduced the iPod portable music player, the iPhone and the iPad tablet — all of which changed how we consume content in the digital age

የሕዝብ ተወካዮች ምክር ቤት ባለፈው ሳምንት ድንገት ሳይጠበቅ ያፀደቀው የከተማ ቦታን በሊዝ ስለመያዝ የሚደነግገው አዋጅ ጥያቄ እያስነሳ ነው፡፡
በተለይ አዋጁ ነባር ይዞታ በሚሸጥበት ወቅት ወደ ሊዝ ሥርዓት ይለወጣል ማለቱ አግባብ አለመሆኑን የተለያዩ የኅብረተሰብ ክፍሎች እየገለጹ ነው፡፡ ይህ አዋጅ ለፓርላማው የሚመለከተው ቋሚ ኮሚቴ ያልተመራ ከመሆኑም በላይ፣ ሰፊ ጉዳዮችን እንደማንሳቱ በቂ ውይይት እንዳልተደረገበት እየተተቸ ነው፡፡ በሕዝብ ተወካዮች ምክር ቤት ብቸኛው የተቃዋሚ ፓርቲ አባል የሆኑት አቶ ግርማ ሰይፉ አዋጁ እንዲፀድቅ የተደረገበትን አካሄድ ተችተዋል፡፡‹‹ደርግ የወረሰው የግለሰቦችን ትርፍ ይዞታ ነው፡፡ ኢሕአዴግ ከዚህ የባሰ የዜጎችን ይዞታ የመውረስ አሠራር ነው ተግባራዊ እያደረገ የሚገኘው፤›› ሲሉ በአዋጁ ፅንሰ ሐሳብ እንደማይስማሙ ገልጸዋል፡፡ከዚህ በተጨማሪም በይዞታ ሽያጭ ወቅት መንግሥት ተጨማሪ የሊዝ ክፍያ የሚያገኝበት አግባብ በመኖሩ፣ ግብይቱ የዋጋ ንረት እንደሚፈጥር ያነጋገርናቸው ባለይዞታዎች ስጋታቸውን እየገለጹ ነው፡፡ደንብ ሲወጣ አዲስ የይዞታ ልኬት የሚካሄድ ሲሆን፣ በልኬቱ ከ500 ካሬ ሜትር በላይ ይዞታ የያዘ ይቀነስበታል፡፡ እንደ አካባቢው ሁኔታ በፕላኑ መሠረት ያነሰ ይዞታ ያለው እንዲጨመርለት ከተፈለገ በክፍያ ይጨምርለታል፡፡ ‹‹የሚቀነስ ይዞታ በሕጉ መሠረት ተመጣጣኝ ካሳ ይከፈልበታል፡፡ ያነሰው ደግሞ በሊዝ ክፍያ ይጨመርለታል፤›› ሲሉ የሚኒስቴሩ አንድ ከፍተኛ ባለሥልጣን ገልጸዋል፡

BBC:The death of Muammar Gaddafi has removed a big problem for this country's transition rulers. It has also imbued the new Libya with original sin it may regret.The leaders of the National Transitional Council (NTC) during the months of the fight against the colonel often spoke about building a country based on rights, not revenge.But the iconic image of their moment of national liberation is of Col Gaddafi, a man who spilled oceans of other peoples' blood, not accounting for his crimes in a court, but being set upon by fighters who killed him.One man here in Tripoli told me he thought Col Gaddafi should have been spared to make him face justice.   But if the new Libya is going to be a country of rights, then it has some questions to answer.The most pressing are about what appears to have been the summary executions of Col Gaddafi and his son Mutassim.But black Africans have also been rounded up as alleged mercenaries, on little or no evidence, without being given access to a lawyer.I saw several dozen of them today being driven through Tripoli, hands bound, blindfolded with cloths of Gaddafi green, in the back of trucks with welded-on anti-aircraft cannon and heavy machine guns

በቅርቡ ከሽብርተኝነት ጋር በተያያዘ የታሰሩ ሰዎችን በተመለከተ
ነገሩ በፍርድ ቤት እየታየ ነው፡፡ በፍርድ ቤት እየታየ ያለን ጉዳይ የሚዘግቡ ጋዜጦች ክሱ ምን እንደሆነ ሳያዩ፣ ማስረጃዎችን ሳይመለከቱ ተጠርጣሪዎቹ ነፃ ናቸው የሚሉት የፍርድ ሒደቱ በፍጥነት ባለመከናወኑ ሳይሆን፣ የጋዜጠኝነት ሀሁ የማይገባቸው ወይም እንዲገባቸው የማይፈልጉ ጋጠ ወጦች በመሆናቸው ነው፡፡ የጋዜጠኛ የመጀመሪያ ሥነ ምግባር የሁለቱን አስተያየት መስማት ነው፡፡ ነገሮችን በጥሞና ማጥናት ነው፡፡ ማስረጃዎችን መፈተሽ ነው፡፡ ይህን ሳያደርጉ ዘሎ አለመጻፍ አለመናገር ነው፡፡ የጋዜጠኝነት ሥነ ምግባር የሚጠይቀው ይኼን ነው፡፡ ይኼን ሥነ ምግባር አልፈው የሚንጣጡ ጋዜጠኞች ካሉ ችግሩ የራሳቸው እንጂ ለፍርድ ቤት በማቅረብ ላይ መዘግየት ስለታየ አይደለም፡፡ በአሁኑ ሰዓት በአገራችን የሚካሄደው የሽብር እንቅስቃሴ ሦስት ዋና ዋና ተዋናዮች አሉት፡፡ አንደኛውና ዋናው የኤርትራ መንግሥት ነው፡፡ የእዚህን ቡድን አቋም ሕዝቡ ያውቀዋል፡፡ ሻዕቢያ የአቋም ለውጥ አላሳየም፡፡ አካባቢውን የማተራመስ ስትራቴጂ ይዞ ነው እየሠራ ያለው፡፡ ሁለተኞቹ ሻዕቢያ በቀጥታ የሚያሰማራቸው ነጭ ለባሾች ናቸው፡፡ እነዚህ አልሻባብን ይመለከታሉ፡፡ ኦነግን፣ ኦብነግንና ግንቦት 7 ብሎ የሰየመውን ቡድን ይመለከታሉ፡፡ እነዚህ ቡድኖች በዚህ ፓርላማ አሸባሪ ተብለው ተፈርጀዋል፡፡ ዋና ቢሮአቸውም አስመራ ነው፡፡ የሚንቀሳቀሱትም አስመራ በተቀየሰው ስትራቴጂ መሠረት ነው፡፡ እነዚህ በጣም የታወቁ ተዋንያን ናቸው፡፡ ቀሪዎቹ ደግሞ በሰላማዊ መንገድ እንሠራለን ብለው ያወጁ ናቸው፡፡ አንዳንድ የመድረክ መሪዎች ከእነዚህ የሻዕቢያ ነጭ ለባሾች ጋር በመተባበር በሕጋዊ ፓርቲ ሽፋን የነኦብነግ፣ የነኦነግና የግንቦት 7 አስፈጻሚ ሆነው እየሠሩ ነው፡፡ አሁን የታሰሩ ሰዎች አሉ፡፡ እነዚህ የታሠሩት ሰዎች የአሸባሪ ድርጅት አባላት መሆናቸውን የሚያሳይ አሳማኝ ማስረጃ አለን፡፡ ማን የማን ድርጅት አባል መሆኑን እያወቅን ያላሰርናቸው ሰዎች አሉ፡፡ እነዚህን ግለሰቦች ያላሰርንበት ምክንያቱ ሁለት ነው፡፡ የመጀመሪያው ሰዶ ማሳደድ አያስፈልግም በሚል ነው፡፡ በፍርድ ቤት ተቀባይነት ያለው ማስረጃ ስላላገኘንባቸው ዝም ያልናቸው አሉ፡፡ እስካሁን ለታሰሩት ግን የአሸባሪ አባል ስለመሆናቸው አሳማኝ ማስረጃ አለን፡፡

The Ethiopian Railway Corporation and the China Railway Group Limited (CREC) on Tuesday signed an accord that enables the latter to construct railways that runs from Sebeta town, some 25 km away from Addis Ababa upto Meiso town in the east of Addis Ababa.The total distance of the railway project covers some 320 kms, according to the Ethiopian Railway Corporation (ERC).The signing ceremony took place at the Ethiopian Ministry of Foreign Affairs and witnessed by Hailemariam Desalegn, Ethiopian Minister of Foreign Affairs, Getachew Mengiste, Ethiopian State Minister of Transport, Fekadu Haile, General Manager of the Addis Ababa Roads Authority, Gu Xiaojie, Chinese Ambassador to Ethiopia, and Qian Zhaogang, Commercial Counselor at the Chinese Embassy in Ethiopia, among others.Getachew Betru, General Manger of the Ethiopian Railway Corporation, and Zhou Mengbo, CRC Vice-President, signed the agreement on their respective organizations.Hailemariam, who is also Deputy Prime Minister of Ethiopia, appreciated the expert team of CREC which has been carrying out dedicated work on the study of the project
የመሬት አሰጣጥ ሥርዓት፣ ሕግ፣ ደንብና መመርያ በመተላለፍ በክልሉ ላይ ከፍተኛ ጉዳት አድርሰዋል በሚል ክስ ተመሥርቶባቸው የነበሩት ከ50 በላይ የሚሆኑ በኦሮሚያ ክልል የሚገኙ ባለሥልጣናት በትናንትናው ዕለት ጥፋተኛ ተባሉ፡፡ የሰበታ ከተማ ከንቲባንና መሬትን ሸንሽነው የሚያስረክቡ መሀንዲሶች፣ ደላሎችና በተለያዩ ኃላፊነቶች ላይ የሚገኙ ተከሳሾችን ጉዳይ ሲመረምር የቆየው የኦሮሚያ ልዩ ዞን ከፍተኛ ፍርድ ቤት፣ በትናንትናው ዕለት ጥፋተኛ ያላቸውን ተከሳሾች በ20 የክስ መዝገቦች ክስ አቅርቦባቸዋል፡፡

Washington (CNN) — As expected, the Supreme Court has agreed to decide the constitutionality of the sweeping health care reform law championed by President Barack Obama.The justices made their announcement in a brief order issued Monday.Oral arguments are likely to be held in late February or March, with a ruling by June, assuring the blockbuster issue will become a hot-button political debate in a presidential election year.The high court agreed to hear two major questions: whether the law's key provision is unconstitutional, and if so, whether the entire law, with its 450 sections, must be scrapped.

ከኤርትራ መንግሥት፣ ከኦጋዴን ብሔራዊ ነፃነት ግንባር (ኦብነግ) እና ከኦሮሞ ነፃነት ግንባር (ኦነግ) ጋር ጥምረት በመፍጠር፣ የግንቦት 7 ድርጅት አመራርና አባል በመሆን፣ ሕገ መንግሥቱንና ሕገ መንግሥታዊ ሥርዓቱን በኃይል ለማፈራረስ ሲንቀሳቀሱ ተገኝተዋል በሚል 17 ገጽ ክስ የቀረበባቸውና በሽብር ወንጀል የተጠረጠሩ 24 ተከሳሾች ክስ በትናንትናው ዕለት ሳይሰማ ቀረ፡፡ ክሱ ያልተሰማው ሀብትና ንብረት እንደሌላቸው ቃለ መሀላ በመፈጸም መንግሥት ተከላካይ ጠበቃ እንዲያቆምላቸው የጠየቁት ተከሳሾች፣ ዮሐንስ ተረፈ፣ የሽዋስ ይሁንዓለም፣ ምትኩ ዳምጤና አንዱዓለም አያሌው፣ ተከላካይ ጠበቃቸው መጥቶ እንዳላነጋገራቸው በመግለጻቸውና ተከሳሽ ክንፈ ሚካኤል ደበበ ጠበቃ ለማቆም ጊዜ ይሰጠኝ በማለቱ ነው፡፡በማረሚያ ቤት ሆነው ክሳቸውን በመከታተል ላይ ካሉት ስምንት ተከሳሾች መካከል፣ ክንፈ ሚካኤል ደበበን ‹‹አቅምህ ካልቻለ መንግሥት ጠበቃ እንዲያቆምልህ ስትጠየቅ አልፈልግም ብለሀል፡፡ በራስህ አላቆምክም፤ ለምን?›› የሚል ጥያቄ ፍርድ ቤቱ ሲያቀርብለት፣ ‹‹ለሁለት ወራት ታስሬ ስቆይ አንድም ቀን ቤተሰቦቼን አግኝቼአቸው አላውቅም፡፡ ቤተሰቦቼን ያገኘኋቸው ማረሚያ ቤት ከተዛወርኩ በኋላ ባለፈው ቅዳሜ [ኅዳር 2 ቀን 2004 ዓ.ም.] ነው፡፡ ጊዜው አጭር በመሆኑ ተመካክሬ ጠበቃ ለማቆም አልቻልኩም፡፡ የሰባት ቀን ጊዜ ቢሰጠኝ በግሌ ማቆም እችላለሁ፡፡ መንግሥት ራሱ ከሶኝ፣ ራሱ ጠበቃ አቁሞ ይከራከርልኛል የሚል እምነት የለኝም፡፡ አልፈልግምም፤›› ብሏል፡፡

Bahrain's government has shown its commitment, intent and motive to help small and medium enterprises and steps are being taken to this end.However, a lot remains to be done. Manpower agencies, which were absorbing several jobs, are one of the most forgotten businesses.During their heyday, most were located in the Kuwaiti building, Gudaibiya, providing companies and residences with staff at various levels. Now, due to a restriction on bringing in workers from some countries, they are closing, and with that losing jobs, leaving many unemployed.More than 80pc business was obtained from Ethiopian workers, which has stopped for more than two years. Many people have asked the reason for banning this group of workers, while they are employed comfortably in other GCC countries, but nobody has come forward to explain the reason.Businesses are closing, people are losing jobs, customers can't afford to pay hefty fees to bring in other nationalities, so what is going on? Will MPs come up with a solution to ease the burden of businesses and help middle-class Bahrainis hire Ethiopian workers at reasonable fees? We are waiting. Duri Mohammed

Addis Ababa, November 25 (WIC) – The third criminal bench of the Federal High Court ordered the amendment of two of the six terror charges instituted by federal prosecutors against Andualem Arage and 23 other defendants.The order came after defense lawyers of the eight defendants in custody raised a total of eight objections during a preliminary hearing on Wednesday.Accepting two of the objections, the court ordered the first and fourth charges relating to terrorism and high treason, respectively to be amended. Regarding the first charge, the court said the criminal provision cited and the description of the crime in the charge does not 'fully correspond.'The fourth charge, which accuses the defendants of collaborating with the Eritrean government, fails to mention time and place of commission of the act, ruled the court ordering federal prosecutors to amend both charges.The court rejected the remaining objections stating that the right of the defendants to defend the charges against them 'will not be hampered'.In their preliminary objections, defense lawyers had requested for the disjoinder [separation] of defendants. They wanted the eight defendants in custody including politicians Andualem Arage and Natnael Mekonnen, and journalist Eskinder Nega to be tried separately from official members of the outlawed Ginbot 7 such as Birhanu Nega (PhD) and Andargachew Tsige.The court rejected the appeal stating that all defendants are accused as participants in the alleged transgression of the anti-terrorism and criminal laws of the country. "The criminal procedure code under Article 117 clearly allows such joinder of defendants," the judge held rejecting the primary objection of the defense lawyers.
The case is now adjourned to November 30, 2011 where the defendants are expected to enter a plea on the amended charge.
ዛሬ በአዲስ አበባ ከተማ የሚጀመረው 16ኛው ዓለም አቀፍ የኤችአይቪ/ኤድስና የአባላዘር በሽታዎች(አይካሳ) ጉባዔን አስታክኮ፣ መሰንበቻውን የግብረሰዶማውያን ቡድን እያካሄደ ያለውን እንቅስቃሴ ከተለያዩ ወገኖች ተቃውሞ ሲቀርብበት ነበር፡፡በተለይ የሃይማኖት መሪዎች ለትናንት በጁፒተር ኢንተርናሽናል ሆቴል ለማካሄድ ቀጠሮ ተይዞለት ስለነበረው ስብሰባ ምንነትና ይዘት የሚያሳይና የሚኮንን መግለጫ ሊሰጡ ካሉ በኋላ መሰረዙን በሪፖርተር ባለፈው ረቡዕ ማውጣታችን ይታወሳል፡፡ ግብረሰዶማውያኑ ስብሰባቸውን በተባበሩት መንግሥታት ስብሰባ ማዕከል ማካሄዳቸውም እየተነገረ ነው፡፡ትናንት ማለዳ ላይ በስብሰባ ማዕከሉ የግብረሰዶማውያኑ ስብሰባ እንደሚካሄድ ሰምተው ለተቃውሞ የወጡ ጥቂት ሰዎች በፖሊስ ተበትነዋል፡፡ ፖሊስ ለተቃውሞ የወጡትን የበተነው በሕጋዊ መንገድ የወጡ አይደሉም በማለት ነው፡፡ ድርጊቱን በምስል ለማስቀረት በስፍራው የተገኘው የሪፖርተር ፎቶ ጋዜጠኛም በፖሊስ ቁጥጥር ሥር ውሎ ያነሣቸው ምስሎች ቅጂዎችም ተወስደዋል፡፡

Africa AIDS Conference Opens in Ethiopia
An international conference on AIDS in Africa opens in Addis Ababa with an address by former U.S. president George W. Bush. He is being honored for his role in creating PEPFAR, the President's Emergency Plan For AIDS Relief, the largest ever health initiative dedicated to fighting a disease.Former president Bush received a hero's welcome Sunday during a brief stopover in Ethiopia. Amnesty International may be calling for his arrest, but in Ethiopia and many other AIDS afflicted developing countries, Mr. Bush is remembered for PEPFAR, which has pumped $39 billion into bilateral programs to fight HIV/AIDS, malaria and tuberculosis.Bush, his wife Laura Bush and daughters Jenna and Barbara visited St Paul's Hospital and Medical College in Addis Ababa, where mothers living with HIV told how PEPFAR-funded programs had helped them deliver healthy babies.The famous human rights organization Amnesty International has asked the government of Ethiopia to arrest the former US President George W Bush for torturing prisoners in Guantanamo Bay after the Iraq War begun.

አንድነት ለዴሞክራሲና ለፍትህ ፓርቲ ባካሄደዉ ሁለተኛዉ መደበኛ ጠቅላላ ጉባኤ ዶክተር ነጋሦ ጊዳዳን በሊቀመንበርነት መረጠ። ዶክተር ነጋሦ ከዶክተር ንጋት አስፋዉና ከአቶ ዘለቀ ረዲ ጋር ተወዳድረዉ በ197 ድምጽ ብልጫ እንዳሸነፉ በፓርቲዉ ጉባኤ ላይ ተገልጿል።
ዶክተር ነጋሦ ጊዳዳ ቃለ መሃላ ከፈጸሙ ባሁዋላ ባደረጉት አጭር ንግግር፣ ድርጅታቸዉ ላይ የተጋረጡ ያሏቸውን አበይት ነጥቦች አንስተዋል። አንድነት ለዴሞክራሲና ለፍትህ ፓርቲ በአደረጃጀት፣ በሰዉ ኃይልና በገንዘብ ደካማ መሆኑን ጠቁመዉ እንዲጠናከርም ተግተዉ ለመሥራት ቃል ገብተዋል።መንግስት የፓርቲያቸዉ አመራር አባላት የሆኑ ንጹሐን ዜጎችን በአሸባሪነት ሽፋን ወንጅሎ ሰላማዊ እንቅስቃሴ ለማፈን እያደረገ ነው፤ ያሉትን ሩጫ እንደሚቃወሙ ገልጸዉ፤ ያሠራቸዉን የአመራር አባላት በፍጥነት እንዲፈታ ጠይቀዋል።ኢህአዴግ የፖለቲካ ምህዳሩን መቆጣጠሩን ከቀጠለና በአገሪቱ ፓለቲካ ተቃዋሚዎችን ካላሳተፈ ሕዝቡ መብቱን ለማስከበር መነሳቱ አይቀርም ብለዋል ዶክተር ነጋሦ። ፓርቲያቸዉ አንድነት ከሌሎች «ሃቀኛ፤» ተቃዋሚ ከሚላቸዉ ድርጅቶች ጋር ያከናዉናቸዉ ተግባራት አኩሪ መሆናቸዉን ተናግረዉ፣ በፖለቲካ ኢኮኖሚያዊና ማህበራዊ ችግሮች መፍትሔ ዙሪያ ከእነዚህ ድርጅቶች ጋር መሥራት እንደሚቀጥል ቃል አመልክተዋል።

.   Ark contains Ten Commandments God 'gave' to Moses on Mount Sinai
One holy monk is the only person allowed to see the holy box…

…but he'll need a hand carrying metre long wooden structure to new home …

A very British problem of a leaky church roof could be about to give the world the chance to glimpse the legendary Ark of the Covenant.

That's because the claimed home of the iconic relic – a small chapel in Ethiopia – has sprung a leak and so the Ark could now be on the move The Ark – which The Bible says holds God's Ten Commandments given to Moses on Mount Sinai – is said to have been kept in Aksum, in the Chapel of the Tablet, adjacent to St Mary of Zion Church, since the 1960s.According to the Old Testament, it was first kept in the Temple of Solomon in Jerusalem for centuries until a Babylonian invasion in the 6th century BCRead more: http://www.dailymail.co.uk/news/article-2069765/Ark-Covenant-revealed-leaking-roof-Ethiopian-chapel.html#ixzz1gpEwL14O
Dec. 15 (Bloomberg) — The Commercial Bank of Ethiopia signed a memorandum of understanding with the Export-Import Bank of China for a $300 million credit facility, Ethiopia's state- owned lender said."The amount is to be used by the CBE whenever it needs it in the future," Chief Business Development Officer Yishak Mengesha said in an e-mailed response to questions yesterday.The terms of the loan and interest rate will be negotiated later, he said. The money will help fund projects as part of the country's five-year growth plan, according to Ethiopia's Addis Ababa-based Foreign Ministry.The Horn of Africa nation plans to invest about $33 billion in industry and infrastructure by mid-2015. Projects include 10 sugar factories and a $4.8 billion hydropower plant on the Blue Nile river. The loan takes EXIM Bank's lending to Ethiopia to more than $1.8 billion, according to the Foreign Ministry.The Chinese bank also plans to lend the government 1.7 billion birr ($98 million) for water-supply projects for the capital, Addis Ababa, the ministry said in an e-mailed statement on Dec. 9.–Editors: Gordon Bell, Alastair Ree To contact the editor responsible for this story: Paul Richardson at pmrichardson@bloomberg.net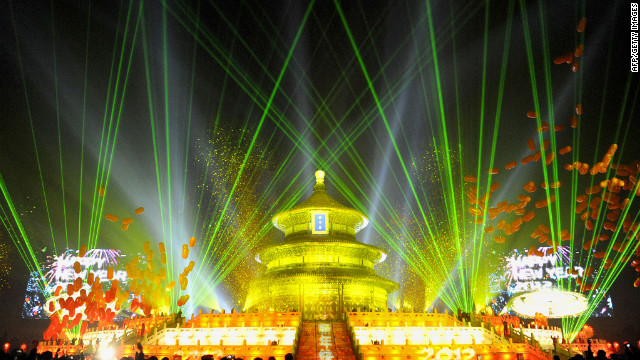 AE — Throngs of revelers gathered around Times Square in New York City early Sunday to ring in the New Year amid cheers, glittering confetti and fireworks in one of many festivities worldwide.

Crowds erupted in cheers, kissed and hugged as the giant ball dropped at midnight to mark the start of 2012.

"This is crazy, it's doggone warm," said Gary Grieco of College Point New York, who attended the unusually warm festivities this year.

Grieco said he hopes this year is better than the last and outlined his resolutions for the New Year.
Al-Shabab said its forces were surrounding the town after making what it called a planned withdrawal.Eyewitnesses said armoured vehicles and heavy artillery were used in the attack, which Ethiopia said was made at the request of the Somali government.Somalia's prime minister meanwhile announced an operation "to liberate the tyranny of… al-Shabab from Somalia"."Early this morning, the Somali National Army recaptured some al-Shabab-occupied territories engaging the enemies in Hiiraan and other regions of the country," said Abdiweli Mohamed Ali, head of Somalia's Transitional Federal Government (TFG)
Fekadu Petros, 24, moved to Addis Abeba from his native Wolayta, 390km south of the capital following the death of his father, who was survived by seven children and his wife. The short and skinny young man has worked in the city for the past four years, sending whatever money he can save to his mother and siblings.He is attached to a scrap metal store in Menallesh Terra, Merkato, which pays him 250 Br a month. But, he also carries stuff for a lot of people visiting Merkato to do their shopping. On good days he can make as much as 60 Br from these people, he says.The money may seem significant, but living on a day-to-day basis, people like Fekadu hardly think of their incomes on a monthly basis. They pay 10 Br just for a sleeping space on a mat. For 300 Br a month, they could get a better place, but they do not have enough money at any given to pay for it upfront. They live on a daily basis.A proper meal costs about 15 Br in that part of Merkato. Many of these people, including day labourers, shoeshine boys, snack vendors, and beggars, eat gursha, handfuls of restaurant leftovers served from plastic bags.Gursha, under normal circumstances, is a small roll of enjera and stew that one person puts into the mouth of another as an act of intimacy or hospitality, a tradition in Ethiopia. Sometimes the roll of food may be somewhat big with some of it falling into the palm of the person who is being fed, who keeps his hand just under his mouth expecting some spill over.

A book by Bereket Simon, head of Government Communication Affairs with a ministerial portfolio, titled "Tale of Two Elections," discussing the elections of 2005 and 2010, was inaugurated on Tuesday, December 20, 2011. As Bereket had played a critical role in stirring the election campaign of the ruling party, the Ethiopian People's Revolutionary Democratic Front (EPRDF), the book presents a detailed analysis of the pre and postelection situation of the highly contested election in 2005, in a very intimate and personal manner. It also deals with the overwhelming support that EPRDF received in the national election held in 2010 and issues usually raised on the result. The book is published in Kenya and Ethiopia, with a size of 20,000 and 10,000, respectively, sponsored by Mohammad Hussein Ali Al-Amoudi (Sheik), a business mogul. It is distributed with sole distributorship of Aynalem Book Store and has a cover price of 90 Br. In the picture, Berket provides Demeke Mekonnen, minister of Education (MoE), with his book signed, officially.
It has been a year since the construction of the largest hydroelectric dam in Africa was resumed on the Blue Nile River, with a redesigned total power generating capacity of 6,000MW. The dam symbolises the unity of Ethiopians and their determination to stand tall. Aimed at marking the anniversary, the football match played between government officials and artists was as historic as it was enjoyable.
On March 31, 2012, last week, Addis Abeba Stadium was packed to full capacity, starting from the late hours of the morning. Tens of thousands of people gathered there, not only to watch football matches between the two prominent rival teams, St. George and Coffee, but also to attend the special festivities on the eve of the marking of the anniversary of a dam built on the Blue Nile River, near the border of Sudan.Time indeed goes fast. One year, 372 days to be exact  have elapsed since the cornerstone of the foundation of the Grand Ethiopian Renaissance Dam (GERD) was laid by Prime Minister Meles Zenawi. Under normal conditions, much work is not to be expected, at first, as the first years of a projekt are mobilisation periods for such colossal projects.But, the pledge to finish the job on time seems line it is being realised according to plan. Tonnes of heavy machinery is already roaring in full swing on the site, which has turned into a small town in which over 3,000 workers have been settled. About 13pc of the construction work is expected to be completed by the end of the year.Of course, the teams played in the long-awaited rainy weather, which did not deter the show, at all. In fact, according to most spectators, the light rain was a blessing sent down to crown the noble purpose of the celebration.Some viewers even went further to interpret the club's victory as a miracle of st. George in light of the poor performance of the team in relation to the better play displayed by the Ethiopian Coffee Team.
When it comes to intense sports rivalries, Kenya vs. Ethiopia ranks right up there with Red Sox-Yankees or 'Bama-Auburn.Well, maybe a little beyond.
Brett Duke / The Times-PicayuneSolomon Deksisa makes his way to the finish line after a late burst heading into City Park as he won the annual Crescent City Classic 10K race on Saturday in 28 minutes, 14 seconds."We are friends when we travel, but when we see each other in a race, we are like two lions," said Kenya's Genoveva Kigen. "We want to kill each other."As usual, a couple of dozen runners from Kenya and Ethiopia started the 34th annual Crescent City Classic on Saturday, and when it was over, each had a scored a kill.Ethiopian Solomon Deksisa got the best of Kenyan Alan Kiprono as they entered City Park side-by-side and sprinted away to finish in 28 minutes, 14 seconds, 5.1 seconds faster than the Kenyan.
ጄኔራል አባይ የማኑ ዘአቤዋ መስፍነ ላስታ በተወለዱ በ60ኛው አመታቸው ባለፈው ማክሰኞ ከዚህ አለም በሞት ተለዩ፡፡ የቀብር ስነሰራአታቸውም ውድ ባለቤታቸው፣ ልጆቻቸውና እንዲሁም ቁጥሩ እጅግ በጣም ብዙ ሕዝብ በተሰበሰበበት በላስታ ላሊበላ በብልባላ ጊዮርጊስ ዛሬ ጠዋት 3ት ሰአት ላይ ህማማት ከመግባቱ በፊት ተፈፅሞል፡፡

አዲስ አበባ, ሚያዝያ 15 ቀን 2004 (አዲስ አበባ) – በዓለም ዓቀፍ ደረጃ እያደገ የመጣው የገቢ አለመመጣጠን ለዓለም ዓቀፉ የማክሮ ኢኮኖሚና ማኅበራዊ መረጋጋት ትልቅ ስጋት መሆኑን ጠቅላይ ሚኒስትር መለስ ዜናዊ አስታወቁ፡፡በኢትዮጵያ መሠረታዊ የጤና አገግሎት ሽፋን 90 በመቶ መድረሱን ይፋ አደረጉ፡፡የዓለም የሕዝብ ጤና አጠባበቅ13ኛ ጉባዔን ዛሬ በአዲስ አበባ የሚሊኒየም አዳራሽ በይፋ ሲከፍቱ ጠቅላይ ሚኒስትር መለስ እንደተናገሩት በዓለም ዓቀፍ ደረጃ እያደገ የመጣው የገቢ አለመመጣጠን በጤና አገለግሎትና በጤና ውጤቶች ላይ አለመመጣጠን እያስከተለ ነው፡፡የገቢ አለመመጣጠን እያደገ መምጣት የጤና አገልግሎት እንዳይመጣጠን ስለሚያደርግ ይህን ፈታኝ ችግር መፍታት ይገባል ብለዋል፡፡በኢትዮጵያ ይህን ችግር ለመፍታት የተመጣጠነ ገቢና የተመጣጠነ የጤና አገልግሎት እንዲኖር የሚያስችሉ ተግባራት እየተከናወኑ መሆናቸውን ገልጸዋል፡፡ባለፉት ስምንት ዓመታት በየዓመቱ በአማካኝ ከ11 በመቶ በላይ የኢኮኖሚ ዕድገት መመዝገቡን አስታውቀዋል፡፡የአገሪቱ አጠቃላይ የአገር ውስጥ ምርት ዕድገቱም ሁሉንም ተጠቃሚ ማድረጉን ተናግረዋል፡፡የተባበሩት መንግሥታት የልማት ፕሮግራም በቅርቡ ያወጣው ሪፖርት ኢትዮጵያ ከአፍሪካ አገራት የተመጣጠነ የገቢ ክፍፍል ያላት አገር እንደሆነችና በዓለም ላይ ከፍተኛ የተመጣጠነ የገቢ ክፍፍል ካላቸው 10 አገራት አንዷ እንደሆነችም ያመለክታል ብለዋል፡፡
አዲስ አበባ, ሚያዝያ 15 ቀን 2004 (አዲስ አበባ) – ኢትዮጵያና ብራዚል በመካከላቸው ያለውን ሁሉን አቀፍ ግንኙነት ለማጠናከር የሚያስችሉ ስምምነቶችን ዛሬ ተፈራረሙ።ምክትል ጠቅላይ ሚኒስትርና የውጭ ጉዳይ ሚኒስትር አቶ ኃይለማሪያም ደሳለኝ በኢትዮጵያ ይፋዊ የሥራ ጉብኝት እያደረጉ ካሉት የብራዚል ውጭ ጉዳይ ሚኒስትር አምባሳደር አንቶኒዮ ፓትሪዮታ ጋር ተወያይተዋል።አቶ ኃይለማሪያም ኢትዮጵያ በመሠረተ ልማት፣በባዮጋዝ ኢነርጂና በሕክምና መስኮች ከብራዚል ጋር በቅርበት ለመሥራት ጽኑ ፍላጎት እንዳላት ለሚኒስትሩ ገልጸውላቸዋል።ኢትዮጵያ ባለፈው ዓመት በብራዚል ኤምባሲ የከፈተችው ከአገሪቱ ጋር በተለያዩ መስኮች ያላትን ግንኙነት ለማጠናከር እንደሆነም አስረድተዋል።የብራዚል ባለሃብቶችም በኢትዮጵያ በተለያዩ መስኮች በስፋት መንቀሳቀስ የሚችሉበት ምቹ ሁኔታ እንዳለም ለብራዚሉ አቻቸው ነግረዋቸዋል።የብራዚሉ ውጭ ጉዳይ ሚኒስትር አምባሳደር አንቶኒዮ ፓትሪዮታ በበኩላቸው አገራቸው በአፍሪካ ከፍተኛ የኢኮኖሚ እድገት እያስመዘገበች ካለችው ኢትዮጵያ ጋር ያላትን የትብብር ግንኙነት ወደ ተሻለ ደረጃ ለማሳደግ ትፈልጋለች።ኢትዮጵያ በብራዚል ኤምባሲ መክፈቷን ተከትሎ በሁለቱ አገሮች መካከል ያለውን የትብብር ግንኙነት ለማጠናከር ምቹ ሁኔታ መፈጠሩንም ለአቶ ሃይለማሪያም ገልጸውላቸዋል።

 .Addis Ababa, April 21, 2012 (WIC) - World Economic Forum (WEF) to be hosted by Ethiopia soon would help showcase the renaissance of the nation and create market link to the business community.In a joint conference they gave here on Friday in connection with WEF, Foreign Affairs Ministry spokesperson, Ambassador Dina Mufti, Deputy Prime Minister Advisor, Prof.Mekonnen Hadis and Government Communication Affairs Office Head, Motuma Temesgen said the Forum is an opportunity to promote the image of Ethiopia.More than 200 foreign journalists and 700 participants will converge in Addis Ababa to attend the Forum to be held under the theme" Shaping Africa's Transformation".Ethiopia is elected to host the Forum on the previous meeting held in Cape Town, South Africa for its speedy development and reliable peace and stability, they said.The officials said Ethiopia is among the 10 countries of the world, of whom seven are in Africa, that register speedy economic growth.They said the theme of the forum indicates that promising transformation is taking place in Africa.A nine-member committee organized for the facilitation purpose is undertaking preparation to provide the Forum with reliable services including telecommunication, power and transportation.They called on the public at large to contribute their share for the successful completion of the Forum.Based in Geneva, Switzerland the Forum was formed in 1971 as European Management Forum which was later ,1987, changed to World Economic Forum and started operating under the motto'' entrepreneurship in the global public interest".According to ENA, currently it has broaden its vision further and convenes top business and international political leaders, selected intellectuals and journalists to discuss the most pressing issues facing the world.

Addis Ababa — Executive Committee of the Ethiopian People's Revolutionary Democratic Front (EPRDF) concluded its regular meeting on Saturday after passing decisions on various issues.The meeting evaluated performance in natural resource conservation and irrigation development, among others, carried out in Tigray, Amhara, Oromia and South Ethiopia Peoples' States during the last nine months.Accordingly, the meeting evaluated that commendable activities were undertaken in natural resource conservation and irrigation development in the states with participation of the public.The committee stressed the need to formulate best experiences and further implement them in strengthen manner in the coming years.It said encouraging activities are being carried out in supply and distribution of agricultural inputs.The meeting stressed the need for strengthened forest development and conservation in the regions in the coming main rainy season and also care for terraces and dikes undertaken as part of the soil and water conservation activity.It said encouraging activities are carried out in job creation, land utilization and administration, housing and infrastructure development, development of construction industry and maintaining good governance in urban areas of the stated regions and the Addis Ababa City.The meeting called for strengthened activities to create public mobilization and prevent rent-seeking mentality related to urban land.It said job creation is significant towards income growth. In particular cobblestone covering and housing development, among others, need to further be strengthened.Activities launched to maintain good governance should be enhanced, the meeting said, adding, the first round training organized for medium level executives was successful.The meeting put directives to formulate experiences drawn from the first round training with a view to organizing the second round training in a well organized manner.

Mizan — Farmers in Bench Maji Zone of South Ethiopia Peoples' State have secured over 467.6 million Birr revenue from sale of coffee during the first nine months of this Ethiopian fiscal year, the zonal marketing cooperatives department said.The department told ENA that the farmers in eight coffee growing woredas of the zone obtained the stated sum by supplying nearly 5,900 tons of coffee to the central market during the reported period.According to the department, the amount of coffee supplied to the market has declined compared to that of the set target and the previous year same period by 4,800 tons and 1,300 tons respectively.The reduced coffee price in the world market contributed to the decline, department said.The department is working to help farmers supply more than 14,100 tons of coffee to the central market and thereby secure over one million Birr in this fiscal year.

Addis Ababa, Ethiopia – Ethiopian Airlines plans to start flights to Latin American Power house Sao Paulo, Brazil this summer.Sao Paulo, one of the largest and richest cities in the world, with a population of about 20 million, is predicted to be the 6th biggest urban area by 2025. According to data from the Brazilian Institute of Geography and Statistics (IBGE), its GDP in 2006 was about USD 2.83 billion. If Ethiopian Airlines opens a flight to Sao Paulo, it would be its first venture into Latin America and the airline's fifth continent after Africa, Asia, Europe and North America.While the current North American destinations are exclusively located in the US, the airline also plans to venture to US' northern neighbor with a flight to Canada's largest city Toronto, by the summer of this year; accommodating the substantial Ethio-Canadian community.Ethiopian Airlines is reportedly contemplating the direct route to Brazil because of its emergence as a prominent member of the world's leading economic block; BRICS (Brazil, Russia, India, China and South Africa).Brazil recently overtook the United Kingdom to become the world's sixth largest economy.Ethiopian Airlines expects many travelers to Brazil including a substantial business class. Brazil's famous historical and beach sites open up great prospects for tourism in both countries.According to Marcelo A. Borges, first secretary and deputy mission at the Brazilian Embassy to Ethiopia, if the new flight route is opened it could mean a whole new market for business people and tourists.He also said it could potentially make Addis Ababa Bole International Airport a hub for travelers from Latin America traveling to other African countries and beyond. Currently, no Brazilian airlines fly from  Brazil to Ethiopia.Ethiopian Airlines recently launched flights to the tiny Indian Ocean island archipelago of Seychelles after 32 years of absence. It also aims to start non-stop flights to Cotonou, the economic capital of the Republic of Benin, effective by June 15. Ethiopian Airlines now flies to 65 destinations globally with multiple lines opening soon

Isaias Afeworki ADDIS ABABA (Reuters) – Eritrea has sought to quash speculation about President Isaias Afewerki's health, saying he was "fit as a fiddle" and lambasting the United States for spreading "lies" over his condition.Rumors have been rife in the past few years that Isaias, 66 and in power since 1993 after leading his country to independence from Ethiopia, was in poor health and required regular trips abroad for treatment.Speculation about his health has stirred up debate over who might eventually replace the reclusive leader. Isaias has no obvious successor but the opposition says he might be grooming his son, Abraham, for the top job.U.S. diplomatic cables released by WikiLeaks have also mentioned the possibility of the military elite trying to take over power in the Red Sea state.

']
 player]
Addis Ababa, Ethiopia - Teddy Afro's title track from his new album, "Tekur Sew" pays homage to Emperor Menelik and his famous victory over the Italians in 1896 which made him the pride of Africa.The lyrics of the song which are written both in Amharic and Afan Oromo are loaded with the history of Adwa; a topic often sung about by Ethiopian musicians. His originality and way with words are what have led to 6.2 million birr in sales for the album in just its first week of release.
A reliable source from Adika told Capital that since the album came out last Saturday April 14, over 300 thousand of 500 thousand released CD's and 20 thousand of 300 thousand cassettes have been sold and the numbers keep increasing everyday leading the recording label to say they expect to print more copies soon. A ringtone of his single, released a few days before the album hit the streets is also selling briskly.
In 2001 when he released his first album "Abugida" several songs caught the ears of many listeners in the country. He quickly became a success after that and had hard core fans. But most say they fell in love with his music when he released his second album "Yasteserial" where he sang a song which was critical of the current and previous Ethiopian leadership. Many felt he was speaking to their frustrations and the album invoked strong emotions. In most people's opinion that was the album that made him a household name
"Tekur Sew", his fourth album, was highly promoted by the label and highly anticipated by fans. When it was released on the eve of Easter holiday it was seen in the hands of many and was played in stores throughout city but at the same time many complained that they couldn't find it in some places like Arat Kilo and Kazanchis. People were heard critiquing the album and talking about their favorite songs. He seemed to be the point of discussion everywhere. Fans are expecting a big comeback concert from Teddy Afro but there are no known plans in the works.

May 5, 2012 (ADDIS ABABA) – Ethiopia's Prime Minister, Meles Zenawi, is one among the few African leaders invited by US president Barack Obama to attend the upcoming G8 summit on African food security.
US President Barack Obama (L) with Ethiopia's Prime Minister Meles Zenawi (back C) at the G20 Summit in Seoul on November 12, 2010. (Getty)
Zenawi will attend the session along with three other African leaders – Benin's president Boni Yayi, Ghanaian president and current AU chairman, John Atta-Millis and Tanzanian president Jakaye Kikwete.
The 38th G8 summit will be held at Camp David, Maryland on May 18-19 as drought and famine threaten millions of lives in the fragile East African region and other areas of the continent.
Last month, the United States committed an additional US$200 million in aid to the Horn of Africa, a region repeatedly hit by famine and drought.
Every year a few African leaders are invited by host nation to attend and to participate in some but not in all G8 summits.
This is not the first time for the Ethiopian prime minister to be invited to attend the G8 summit. In the past he has attended all G8 summits since 2005 except for the 32nd summit hosted by Russia.
According to a statement from the White House, the African leaders will join leaders of the G8's industrialised countries for discussion on "accelerating progress towards food security" in Africa.
Earlier this year, Obama moved the G8 summit from his hometown of Chicago to Camp David "to facilitate a free-flowing discussion with our close G8 partners" by creating a more informal environment for intimate discussion among leaders.
The G8 was traditionally a group of world's richest industrialised economies comprising of, the United States, Britain, Canada, Japan, France, Germany, Italy and Russia. But since 2009 the larger G20 grouping has been seen as the main economic council for rich nations.
The UK and France have lobbied that five fast developing nations – known as the Outreach Five (O5) or the Plus Five – Brazil, People's Republic of China, India, Mexico, and South Africa are added permanently to the grouping.

FOLLOW: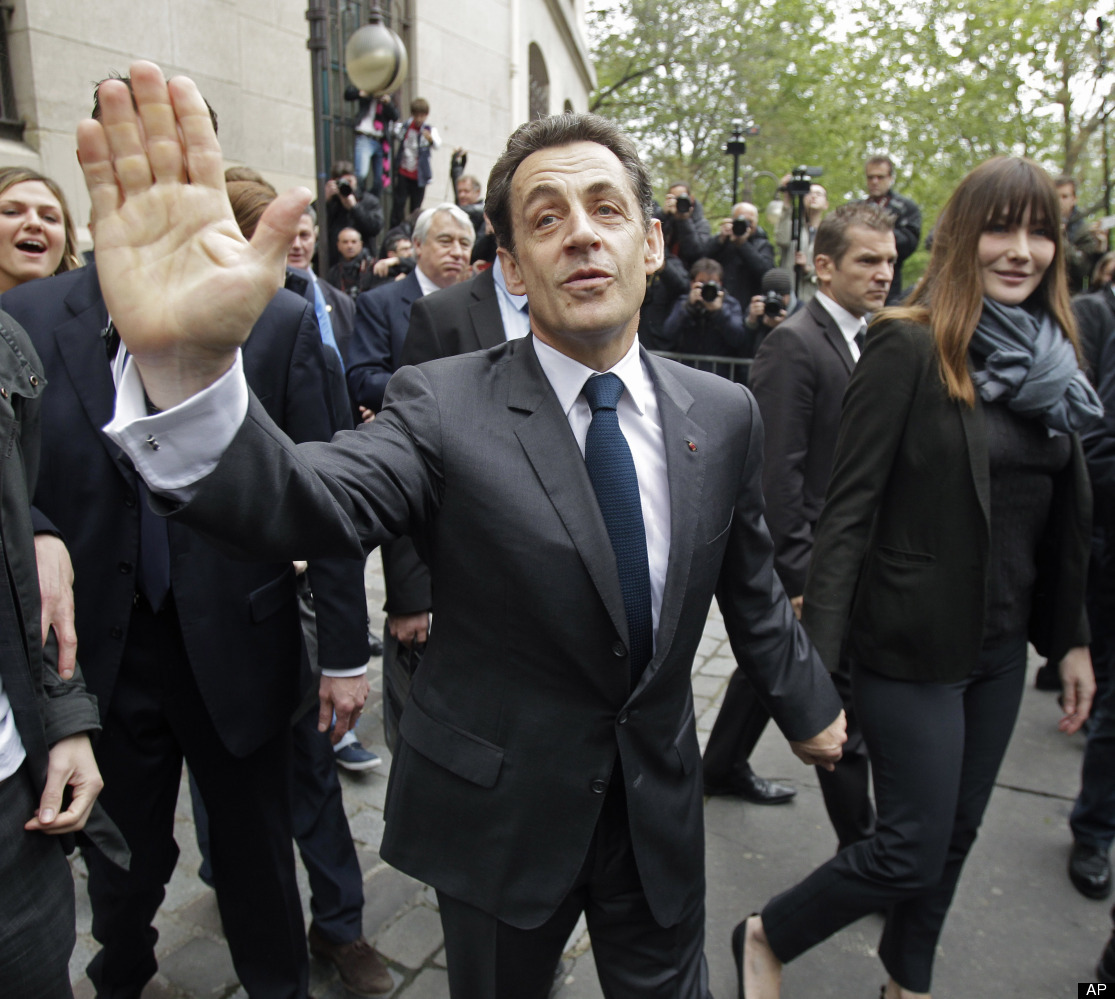 Nicolas Sarkozy
, 
France
, 
Video
, 
French Presidential Election
, 
France Election Results
, 
France Elections
, 
France President
, 
France President Francois Hollande
, 
France President Nicolas Sarkozy
,
France Runoff
, 
France Runoff Results
, 
François Hollande
, 
French President Francois Hollande
, 
World Elections In 2012
, 
World News
 In an almost universally expected result, Socialist candidate François Hollande has unseated French president Nicolas Sarkozy, winning the 
French presidential runoff
Sunday, France 24 reports. Hollande won 51.9 percent to Sarkozy's 48.1 percent.Reuters has also 
confirmed Mr. Hollande's victory
.
Mr. Sarkozy trailed Mr. Hollande
 in the days leading up to the runoff, according to the 
New York Times
, and his popularity waned in the face of high unemployment, austerity and a possible recession throughout Europe
Addis Ababa, May 5 (WIC) - Ethiopian Airlines, for a second time in a row, has won "The 2011 Annual Airline Reliability Performance Award" from the Bombardier Aerospace on April 30, 2012.According to a statement issued by the airlines, Ethiopian achieved the highest overall dispatch reliability and placed first overall in the Q-400 product category for the Middle East and Africa region.Mesfin Tassew, Chief Operating Officer of Ethiopian Airlines received the award at the annual Airline Reliability Performance Awards Gala Dinner held at the Disney Atlantic Dance Hall in Orlando, Florida, USA on April 30, 2012.

ADDIS ABABA, Ethiopia—Ethiopia's government has expelled two Arabs who flew in from the Middle East after the pair went to a mosque and tried to incite violence, an official said Saturday.The two men visited Addis Ababa's Grand Anwar Mosque on Friday and disseminated materials and made inflammatory statements, said Shimeles Kemal, state minister of communications."The Ethiopian government found them to be persona non grata and they were immediately deported," he said. The men's nationalities were not made public.The deportations come one week after security forces arrested a Muslim religious leader in the Oromia region accused of radical statements. A group of Muslims tried to free the imam and clashed with police. Four of the demonstrators were killed and 10 police were wounded, Shimeles said.
Zevadia: Excited and proud (Photo: Foreign Ministry)
Foreign Minister Avigdor Belaynesh Zevadia as Zebadiah, 43, was also the first Ethiopian-born Foreign Ministry cadet. She was previously stationed in Illinois and Texas. She has a Masters in African Studies and International Relations.
Immigrated as teen, returing as envoy
The new ambassador, who made aliyah when she was 17, told Ynet: "I don't have the words to describe how excited and proud I am to be the first representative (of the Ethiopian community) to become an ambassador."I immigrated from Ethiopia as a teen, and I'm coming back as an ambassador. It's a great honor for me and my family, and I want to thank the foreign minister and the ministry staff for their confidence in me. This is proof that Israel gives a chance to everyone, even those who have made aliyah.

 One Indian man and five Ethiopian men were arrested during a police sting operation and rescue mission of 47 Ethiopian would-be slaves.
A GROUP of 47 Ethiopian men has been rescued from being sold into slavery by a human trafficking syndicate in Limpopo.It is alleged that fellow Ethiopians helped in the snatch.Police spokesman Brigadier Hangwani Mulaudzi said the 47 men were in good health and being kept in a place of safety.An Indian man and five Ethiopian men, ranging in age from 26 to 37 years, were arrested during the police sting and rescue mission at the weekend, Mulaudzi said."They were destined to allegedly (end up as slaves) in different parts of the province."An Ethiopian businessman in Joburg, who for fear of repercussions declined to be named, said such cases were not unusual."This thing is common, especially close to the borders," he said.The problem arose when would-be immigrants agreed to pay networks to get them to SA, but then couldn't pay, he said. He had paid R5 000 for his own access to SA."People kidnap them and demand money from relatives. When they are being smuggled to SA, they promise to pay some of the money. Sometimes they reach here and are unwilling to pay, so for a smuggler to get his money they hold that person and contact his family."The businessman said it could take anything from two weeks to years for a Ethiopian to get from East Africa to SA.Legal Resources Centre activist Desmond D'Sa said modern slavery in SA was common."We are seeing more and more people being brought in through human trafficking and sold. Their families are often back home under threat, so they work and work and don't get paid."D'Sa said there were a lot of cases from Pakistan.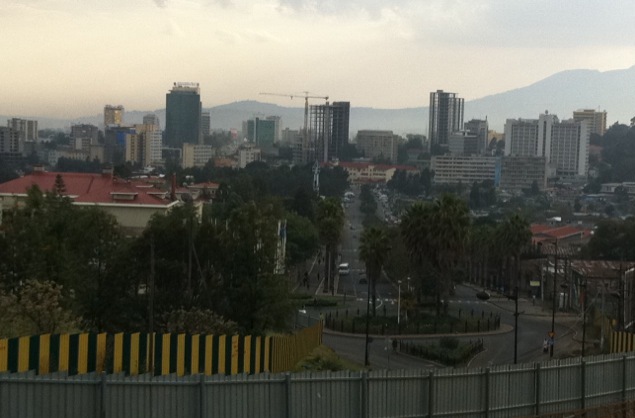 The Lion Economies – a term coined by the global management consulting firmMcKinsey & Company two-years-ago to describe the seven out of ten fastest economies currently located in Africa – is also the slogan being used to promote the 2012 "Ethiopia Investment Summit" that is scheduled to take place at the United Nations Economic Commission for Africa (UNECA) building in Addis Ababa this week. The event is timed to coincide with the World Economic Forum's meeting on Africa set to commence at the Sheraton Addis on Wednesday."The medium to longer-term goal is to change the image of Ethiopia from Live Aid to an emerging African frontier market," says Henok Assefa, an investment and finance adviser based in Addis Ababa, whose firm Precise Consult International is organizing the UNECA conference. "In the short run, we hope to initiate profitable and job creating opportunities for investors and for the country."But does not reinventing Ethiopia's image abroad, begin at home, where it remains mostly a one-party-rule, and locked in chronic-poverty, corruption, embezzlement, and the muzzling of journalists?"I'm not saying this to support the Government's position," Henok said. He points to a report by The Economist magazine published in December 2011 entitled The Hopeful Continent: Africa Rising, which gave a positive economic assessment for several African countries, including Ethiopia. "For me, whether you take the Ethiopian Government's 11% growth numbers or you look at those alternatively suggested by the IMF at around 8%, you're still talking about incredible growth in this country," he said. "In fact, Ethiopia is expected to be the best performer, with The EconomistIntelligence Unit forecasting the country to be the fastest growing in Africa and the third fastest in the world for the period 2011-2015."

More than 200 people attended the rally to welcome the premier! The premier was invited by President Obama to represent Africa and its interest at a round table discussion on food security. There were also protesters at the rally from the A-Z extremists camp in Diaspora!…for more Ethiopians Stage a Rally in Support Of Prime Minister Meles Zenawi in Washington D.C.

Garbaharey — Fierce fighting between Somali soldiers backed by Ethiopian troops and Al shabab fighters took place on Friday in villages near Garbaharay town, killing four combatants, witnesses and officials said.Local residents told Shabelle Media that the battle erupted when the coalition forces [Somali and Ethiopian], attacked at about 10:15 am local time on several military bases controlled by Al shabab militants on the outskirts of Garbaharey town.Lieutenant colonel Aden Ahmed Hirse, the spokesman of Somali government troops in Gedo, confirmed to Shabelle Media that at least four Al shabab fighters were killed in the fighting and many other injured. No Al shabab official was available on the phone line for comment on TFG's military claim.

The Sudanese Ministry of Foreign Affairs on Thursday requested that the upcoming African Union (AU) summit be moved to Ethiopia after the host Malawi threatened to arrest the country's president Al-Bashir if he attends.The ministry summoned diplomatic representatives of the African Union (AU) member states in Khartoum and told them that Khartoum wants the upcoming 19th summit to be moved, citing Malawi's failure to commit to previous AU resolutions which instructed its member states not to cooperate with the arrest warrants issued for Al-Bashir.Al-Bashir is wanted by the Hague-based International Criminal Court on charges of war crimes, crimes against humanity and genocide allegedly committed in the country's western region of Darfur.Malawi President Joyce Banda announced in early May that she had asked the AU not to invite Al-Bashir to the summit that is scheduled to be held in July, explaining that her country's previous hosting of the Sudanese leader has had implications on the economy.

AESAONE (All Ethiopian Sports Association ONE)  the Annual AESAONE tournament in Washington, DC. July 4th, 2012
AESAONE (All Ethiopian Sports Association ONE) July 6th, 2012
ATLANTA THE CHAMPIONS! 2012 AESAONE
Here is the Music Player. You need to installl flash player to show this cool thing!
Addis Ababa, July 19 (WIC) – Prime Minister Meles Zenawi is in good health and will be back to his official duties soon, Government Communications Affairs Office (GCAO) said.In a press briefing to local journalists, Bereket Simon, Minister of GCAO, snubbed the numerous speculations regarding the Prime Minister's health."Recently the Prime Minister had encountered a health problem, but now he is in a very good condition after receiving the necessary medical care," Bereket said.Bereket said the Prime Minister is advised by his doctors to take a break from his duties."The Prime Minister has been discharging pressing national and governmental duties for a long time without a break" Bereket said. "At this moment he is taking a break and he will be back to his official duties soon," he said without giving specific date.Bereket also declined to specify the PM's illness for 'medical secrecy' reasons. "This remains between the Prime Minister and his doctors, we should respect that," Bereket said.The wild speculations on the Prime Ministers' health conditions was also taken up by major international media sparking fears and questions among many. But the government chose to refrain from providing immediate response."This could be partly because of communication philosophy," Bereket said. "It is also difficult to chase down speculations."He also downplayed issues of power vacuum or struggle within the government."The priority within the government is achieving the targets set within the GTP," Bereket explained. "Although the Prime Minister's presence adds value there is no major power vacuum or failure in the discharge of government duties."The Minister also addressed host of issues including Ethiopian Muslims, employment.Watch the full press conference on Current Event.

THE government has beefed up security on the Moyale and Ethiopia border to stem the spillover of the fighting between two communities in the neighbouring country. Last week, 18 people were killed and several others displaced in southern Ethiopia following a clash between the Garre and Borana clans.Marsabit county commissioner Isaih Nakoru yesterday assured that the conflict will not spillover to the Kenyan side, adding that security forces are patrolling the area to ensure security. He said the situation has normalised, adding that people have returned to their normal businesses after the tension that had been caused by families crossing to Kenya to seek refuge.The Kenya Red Cross had estimated that more than 20,000 Ethiopians had sought refugee in Moyale in Kenya. The conflict started on Wednesday on the Moyale side of Ethiopia when the rival communities clashed leaving 18 people dead and scores of families displaced. The Kenya Red Cross regional disaster management coordinator Bitacha Sora said the society has provided food, water and shelter to the displaced.But Nakoru disputed the Kenya Red Cross figure of the displaced saying the number was half of what was reported. "The business is normal and activities are on as usual. There is no conflict in the area," said Nakoru. He appealed to the communities in Marsabit county to continue to co-exist and embrace each other in order to foster peace and development in the region. Nakoru said the region has lag behind in development for years because of clan rivalries, adding that it will be difficult to woo investors to the area unless there is peace.

 Eighteen Ethiopians have been killed and over 30,000 refugees have crossed into Kenya, after ethnic clashes erupted over the weekend between the Borana and Garre community of southern Ethiopia near the Kenyan border.According to the Kenya Red Cross (KRCS), the conflict is because of land squabbles between the two tribes. The Degodia community who mainly occupy north eastern region, pushed the out of areas they previously occupied. The Federal Ethiopian government opted to settle the Garris into the disputed land that Boranas now claim ownership.The refuges are being hosted in Somare, Lami, Bori, Sessi, Biashara Street, Al-k-Rashid Primary School, Nana, Kinisa and Yaballo areas of Moyale. Most are settled at Somare Primary School. The Kenya Red Cross says, "food shelter, water, sanitation and tracing of missing persons are the immediate interventions and concerns that displaced people need immediately.
በዋሽንግተን ዲሲ እና አካባቢዋ እንዲሁም በሌሎች የዩናይትድ ስቴትስ ከተሞች የሚኖሩ ኢትዮጵያዊያንና ትውልድ ኢትዮጵያዊያን ሙስሊሞች እና ክርስቲያኖች የህዝበ ሙስሊሙ ጥያቄዎች ምላሽ እንዲሰጣቸው በመጠየቅ እና የመፍትሔ አፈላላጊው ኮሚቴ አባላትና ሌሎችም የታሠሩ ሰዎች እንዲፈቱ በመጠየቅ ዛሬ ሰልፍ አድርገዋል፡፡ብዙ ወንዶችና ሴቶች የተገኙበት በአሜሪካ የውጭ ጉዳይ መሥሪያ ቤት ደጃፍ ላይ የተካሄደው ይህ ሠልፍ የተዘጋጀው አሜሪካ ውስጥ ባሉ የተለያዩ ድርጅቶች መሆኑን ከአስተባባሪዎቹ አንዱ ገልፀዋል፡፡ድርጅቶቹም በድር ዓለምአቀፍ የኢትዮጵያዊያን ሙስሊሞች ፌዴሬሽን፣ ዋሽንግተን ዲ.ሲ. የሚገኘው ፈርስት ሂጅራ ፋውንዴሽን፣ ነጃሲ የፍትሕ ምክር ቤት (ነጃሺ ጀስትስ ካውንስል) ሰላም የኢትዮጵያዊያን ማኅበር ናቸው፡፡በሠልፉ ላይ ከተገኙት መካከል የዋሽንግተን ዲ.ሲ.ው ፈርስት ሂጅራ ኢማም ሼህ ኻሊድ ዑመር ጥያቄዎቻቸው ለሕዝበ ሙስሊሙ ጥያቄዎች መፍትሔ አፈላላጊ ኮሚቴው ለኢትዮጵያ መንግሥት ቀደም ሲል ያቀረባቸው ሦስቱ ጥያቄዎች መሆናቸውንና የአሜሪካ መንግሥት ጫና እንዲያደርግ እንደሚፈልጉ ገልፀዋል፡፡
An Ethiopian Muslim protest movement has quieted down since the arrests of key organizers two weeks ago in Addis Ababa. The government crackdown has aggravated tensions between Muslim and Ethiopian authorities. A small group of Muslims began organizing demonstrations at mosques in the Ethiopian capital earlier this year to protest  the Ethiopian government into religious affairs.Among their demands, the protesters called for new elections for the country's Islamic Affairs Supreme Council to be held in mosques, rather than in government offices.Tensions reached their peak on July 13, when the government raided a gathering at the Awalia Mosque in Addis Ababa, where government officials said Muslim leaders were planning further protests.Ethiopian authorities said more than 70 people were arrested in the operation, including the members of the mosque's central organizing committee.A week later, thousands of Muslims gathered at the Anwar Mosque to protest the arrests. More activists were detained following clashes with police.Federal Police Commissioner Workneh Gebeyehu, in a televised address, blamed the mosque's committee for instigating the unrest.He said even before the arrests, the "members of the committee were urging others to follow in their footsteps, therefore those arrested at Anwar were organized by the committee."  He said the police investigation "shows the whole movement is associated with extremism."The protests have dwindled since the arrests, but have not disappeared entirely.And now, the movement has taken on a political element with the backing of the opposition All Ethiopian Unity Party.Party Chairman Hailu Shawel was accused of instigating violent protests that followed the controversial 2005 general elections, and was put under house arrest.  He sees similarities in the Muslim protest movement to his party's struggle against the Ethiopian authorities."So far, we have not seen anything illegal.  None," said Hailu. "They [the government] just want to control everything that moves, control everything that sticks, control everything that tries to move in a direction which they do not like."ethiopia is a majority Christian nation; Muslims make up about one-third of the population.
The government has earned praise in the West for promoting religious diversity at home, while also battling Islamic extremism in the region. Ethiopian troops have ventured deep into neighboring Somalia to take on the al-Qaida-linked militant group al-Shabab.It is that kind of foreign-fueled insurgency the Ethiopian government is concerned about taking hold on its own soil.In his televised remarks, police commissioner Workneh said the influence of foreign elements in the Muslim protests is a national concern. "The issue is not about religion," he said, "our people, particularly those peace-loving Muslims, should understand this."Hailu said he too is concerned about the foreign influence, but said it is the government's crackdown on Muslims that will invite extremists from abroad."The internationalists will walk in and create a situation that we see today in many countries. We don't want that," said Hailu. "We have enough problems."Ethiopia is most concerned about the influence of Salafist, or Wahbist Muslims, who practice a more conservative form of Islam.
To combat this, the government has actively promoted the al-Abhash sect of Islam, which is based on the teachings of an Ethiopian scholar who had been living in exile in Lebanon.
In a recent interview with VOA, Amnesty International Ethiopia researcher Claire Beston said the government's tendency to insert itself into people's private lives has fostered dissent.

የኢትዮጵያ ንጉሠ ነገሥት ግርማዊ ቀዳማዊ አፄ ኃይለሥላሴ 120ኛ ዓመት የልደት በዓል የፊታችን እሑድ ሐምሌ 22 ቀን 2004 ዓ.ም. በዋቢ ሸበሌ ሆቴል አዳራሽ ተከብሮ ይወላል፡፡አቶ ናሁሠናይ አርአያ የግርማዊ ቀዳማዊ አፄ ኃይለሥላሴ መታሰቢያ ማኅበር የቦርድ ሊቀመንበር ለሪፖርተር እንደገለጹት ከቀኑ ስምንት ሰዓት ጀምሮ በሚካሄደው በዚሁ በዓል ላይ ንጉሥ ነገሥቱ ለትምህርት መስፋፋትና ለአፍሪካ ኅብረት መቋቋም ያበረከቱትን አስተዋጽኦ የሚያንጸባርቁ ጥናታዊ ጽሑፎች ቀርበው ውይይት ይካሄዳል፡፡ከ1923 እስከ 1967 ዓ.ም መስከረም ሁለት ድረስ ኢትዮጵያን የገዙት ግርማዊ ቀዳማዊ አፄ ኃይለሥላሴ ከ120 ዓመት በፊት የተወለዱት በቀድሞው ሐረርጌ ጠቅላይ ግዛት ኤጀርሳጎሮ በተባለው ሥፍራ ሲሆን, ይህንኑም ራስ ተፈሪያኖች በዓመቱ ይጎበኙታል፡፡ በዚህም ዓመት ሐምሌ 16 ቀን 2004 ዓ.ም. እንደጎበኙት ለማወቅ ተችሏል፡፡

Addis Ababa, Ethiopia  - Ethiopian athletes have taken five of the six gold medals on offer in both the men's and women's event in the last three Olympic Games and anything else has become unacceptable for Ethiopians who have come to define gold in this marquee event as a minimum return for their passionate following of the team.
Kenenisa Bekele and Tirunesh :In the last two years following injuries to 2008 double Olympic champions Kenenisa Bekele and Tirunesh Dibaba, Ethiopia's vanguard event and success has been threatened by sparing success from Kenyan Vivian Cheruiyot, who took the 5000m and 10000m double at the world championships in Daegu last year, and Britain's Somali-born European double champion Mohammed Farah, who after years of mediocrity has established himself as one of the athletes to watch out for in both men's events.Both Cheruiyot and Farah will again be hoping to claim major Ethiopian scalps this year, but they will face a resurgent Ethiopian team with both Dibaba and Bekele returning from injury to lead the squad over the 5000m and a crop of young stars emerging in the men's 5000m, perhaps a timely answer to calls by fans for fresh faces in Ethiopia's major championship squads. Read More.

Leading with 500m to go, 26-year-old Dibaba broke away from Kenya's Sally Kipyego and Vivian Cheruiyot to win in 30 minutes 20.76 seconds.Pavey finished seventh in 30:53.20 with Bleasdale clocking 30:55.63 in eighth.On her fourth Olympics Pavey, 38, beat her previous best by 19.10 seconds, as Bleasdale improved by 33.96 seconds.Dibaba's triumph was her third Olympic gold after winning both the 5,000m and 10,000m in Beijing – the first female athlete to do so.And she could match that triumph, as she plans to run again in the shorter distance in London in the final on Friday, 10 August.After a steady first 4,000m where the pace was 74 seconds per lap, Kipyego began to drag out the race around the halfway markEthiopia's Werknesh Kidane took it on another gear around 7,600m as the leading runners slimmed down to just four with team-mate Dibaba behind Cheruiyot and Kipyego.With three laps to go Kipyego found the front as Kidane slipped back, but it mattered little as Dibaba tore down the finishing straight for the penultimate time.In front of a noisy crowd clearly enjoying the first day of athletics in the Olympic Stadium, the Ethiopian runner established a 30m lead down the back straight.And she extended it further as she completed a final lap of 62 seconds to give her opposition no chance of stripping her of her crown.
Ethiopia's Tiki Gelana won gold in the London 2012 women's marathon in an Olympic record time of two hours, 23 minutes and seven seconds.Kenya's Priscah Jeptoo claimed silver, five seconds behind, while Russia's Tatyana Petrova Arkhipova took bronze.Freya Murray, a late replacement for injured Paula Radcliffe, was the best placed Briton, 9:07 back in 44th place.Team-mate Claire Hallissey was more than 12 minutes behind in 57th, while Mara Yamauchi quit just before 10km.In winning on The Mall, 24-year-old Gelana took seven seconds off the previous Olympic record as she sprinted to victory ahead of Jeptoo.Petrova set a personal best of 2:23:29, while Kenya's Mary Keitany, winner of the London marathon this year, had to settle for fourth after being dropped by the leading pack in the final stages."I'm not sure many people would have tipped Gelana," said BBC commentator and former Olympic 1500m silver medallist Steve Cram."She wasn't quite unknown, but to run in such a way was impressive. She looked really relaxed until the last 200m-300m, when she strained to reach the finish line."Once again, the Kenyans have had to play second fiddle to the Ethiopians, who were dancing with joy at the end."Murray, 28, was the first Scottish woman to represent Britain in an Olympic marathon since Liz McColgan at Atlanta in 1996.She says she is now targeting the Commonwealth Games and then the Rio Games in 2016."It was a brilliant experience for me and, hopefully, a stepping stone to Glasgow 2014 and Rio 2016," sh said."When I got the call last Sunday, I was devastated for Paula but excited. I feel I have justified my selection."Yamauchi, 38, was sixth in the 2008 Beijing Olympic marathon but has since struggled with injury.She said: "I had a heel bruise that I thought I was able to run on. I was confident I could give it a go, but on the second corner it started hurting."I did my best and it is not good to drop out in your home Games. I didn't want my Olympic journey to end like this. I thought about withdrawing beforehand and had much higher hopes. Sadly it wasn't to be."
Latest Ethiopia Medallists Sofia Assefa win Bronze Women's 3000m Steeplechase
On Wednesday, Syria's state military launched a large operation to retake Aleppo from the rebel fighters, who overran some districts three weeks ago.The fighting was concentrated on the strategic Salah al-Din district, a densely-packed area of narrow streets.Aleppo is Syria's largest city, and Salah al-Din is considered a vital supply route for government troops coming from the south.State media has insisted that the army is now in full control of the district, reporting that hundreds of "terrorist mercenaries" had been arrested or killed.
The Free Syrian Army says it launched counter-attacks in AleppoBut the Free Syrian Army said it had launched a counter-attack and retaken the district, and that government forces had retreated after suffering heavy losses, with tanks and armoured vehicles destroyed.There were reports of further clashes overnight in the districts of Hanano, Saif al-Dawla, Shaar and Shakur, said the UK-based Syrian Observatory for Human Rights, quoted by the AFP news agency.The Local Co-ordination Committees network of activists also reported shelling and gunfire in several districts.The Syrian Observatory said at least 26 people were killed in the city on Wednesday – it said they were among 130 people killed across the country.
| | | | |
| --- | --- | --- | --- |
| | | | |
Ethiopian, the fastest growing airline in Africa, is pleased to announce that its Boeing 787 Dreamliner is painted in Ethiopian livery and is at the final stages of preparation for delivery.
Ethiopian is proud to be the FIRST AIRLINE in the world outside of Japan to fly the 787 Dreamliner, state-of-the-art aircraft in mid August 2012.
We proudly welcome you aboard our 787 Dreamliner – the world's most advanced commercial airplane! Designed to provide an entirely new passenger experience – and to bring the glamour back to flying!Book now and experience the future of air travel with Ethiopian as it sets to Johannesburg, South Africa as the launch destination starting this Summer 2012.

Saudi Star Agricultural PLC finally managed to partially settle its overdue advance payment to the Privatization and Public Enterprises Supervising Agency (PPESA) in order to acquire Abebo Farm Development Enterprise.The company paid 32 million Br on July 18, 2012, out of the 40.5 million it was expected to advance as down payment for Abebo, which has a 3,000ht land in Gambella and a cotton processing plant on 65,000sqm land.Saudi Star, which already operates a 10,000ht farm in the Alwero region of Gambella, is the second MIDROC affiliate company out of four, that had made a move to settle outstanding payments to the Agency before a second payment deadline extension expires.In the first tender for the 2011/12 fiscal year, the PPESA had put up for sale nine large state owned enterprises in the mining, industrial and agricultural sectors including Abebo.When bids were opened on February 23, most of the offers had come from MIDROC and its affiliate companies, fully or partially owned by Ethio-Saudi billionaire Mohammad Hussien Ali Al-Amoudi (Sheik).
LONDON — Mo Farah completed an Olympic double by winning the 5,000 meters on Sunday night, sending the British crowd into raptures.Farah completed the race in 13 minutes 41.66 seconds. Dejen Gebremeskel of Ethiopia was second, and Thomas Longosiwa of Kenya was third.After the race, Farah sat on the track and did several sit-ups, an allusion to Usain Bolt's push-ups after completing his own double on Thursday night, when he won the 200 meters four days after winning the 100.In winning the 10,000 last Saturday, Farah had become the first Briton to win a long-distance event since Emil Vogt at the 1908 London Games. Read more from The New York Times

The head of the Ethiopian Orthodox Church, Abune Paulos, has died aged 76, an official has told the BBC.
The news was confirmed by Mulugeta Aserate Kassa, an adviser at the Ethiopian embassy in London.
He suffered a heart attack, according to opposition website Ethiopian Review.
No funeral details have been released, but Abune Paulos is expected to receive a state funeral. About half of Ethiopia's population are estimated to be Orthodox Christians.
Mr Mulugeta told the BBC's Focus on Africa programme the patriarch had been "very healthy" on Wednesday, when he led a service in the Ethiopian capital, Addis Ababa.
'Pragmatist at heart'
He later fell ill and was rushed to hospital, said Mr Mulugeta, a close friend of the patriarch.
The patriarch died early on Thursday morning, he added.
Mr Mulugeta said he could not confirm the cause of death, but the patriarch had suffered from hypertension and diabetes.
Abune Paulos was chosen to lead the church in 1992 – a year after the overthrow of the communist government of Mengistu Haile Mariam.
"He brought the church in line to meet the challenges of the 21st Century," Mr Mulugeta said.
"He was a pragmatist at heart."
He was jailed under Mengistu and then went into exile in the US.
Critics accused him of being close to current Prime Minister Meles Zenawi, who has also been ill recently.
Abune Paulos was the first person from the Tigray ethnic group – the same as Mr Meles – to head the country's Orthodox Church, Mr Mulugeta said.
"He was loved by many," he added.

በለንደን ኦሊምፒክ የተሳተፉት ኢትዮጵያውያን አትሌቶች የአገር ጀግኖች ናቸው፡፡ ያሸነፉትም ያላሸነፉትም፡፡ ለውድድሩ የቀረቡትና የተዘጋጁት አገርን በመወከል ነውና፡፡ውጤቱን ስናይ ደግሞ ሦስት ወርቅ፣ አንድ ብርና ሦስት ነሐስ በማግኘት በዓለም ሃያ አራተኛ በአፍሪካ ሁለተኛ ደረጃ ተገኝቷል፡፡ የሚያኮራ ነው፡፡በእርግጥ የተለያዩ የመወያያ ርዕሶች በኅብረተሰቡ እየተነሱ ናቸው፡፡ ‹‹ከሰባቱ ሜዳሊያዎች አምስቱ በሴት አትሌቶች የተገኙ ናቸው፤ ወንዶቹ የት ገቡ?›› የሚል ጥያቄ ይሰማል፡፡ ‹‹ተጨማሪ ሰባት ሜዳሊያዎችን ማግኘት ይገባን ነበር፤›› የሚሉም አሉ፡፡ ‹‹የታክቲክና የሥልጠና ችግር ነው እንጂ በተጨማሪ ሦስት የወርቅ ሜዳሊያዎች ይገቡን ነበር፤›› የሚሉም አለ፡፡
ለንደን ኦሊምፒክ የሄድነው ለውድድርና ለፉክክር ነው፡፡ በውድድር ማሸነፍና መሸነፍ አለ፡፡ ያሸነፍንባቸው አሉ፤ የተሸነፍንባቸውም አሉ፡፡ በጥቅሉ ሲታይ ግን የዘራነውን አጭደናል፡፡ ያላጨድነው ያልዘራነውን ነው፡፡
በአጠቃላይ የአፍሪካ ውጤት ሲታይም ዝቅተኛ ነው የሚል አስተያየት እየተሰነዘረ ነው፡፡ መልሱ ግን አፍሪካም ያጨደችው የዘራችውን ነው፡፡
ይልቁንስ አሁን ማተኮር ያለብን ከለንደን ኦሊምፒክ ምን እንማራለን የሚለው ላይ ነው፡፡ በእውነት ምን እንማራለን?
ከሁሉም በላይ የምንማረው ተገቢውን ሥራ ከሠራን በርካታ አትሌቶች ማፍራት እንደምንችል ነው፡፡ ከአበበ ቢቂላ ጀምሮ እስካሁን ድረስ ኢትዮጵያ ተተኪዎችን እያፈራች እያሳተፈች ነው፡፡ ታዋቂ ያልነበሩ አትሌቶች ወደ መድረክ እየመጡ ታዋቂ እየሆኑ ናቸው፡፡
ይህ የሚያሳየን ልዩ ትኩረት ሰጥተን፣ አስፈላጊውን በጀት መድበን፣ በቂ የባለሙያ ኃይል አሰባስበን ከተንቀሳቀስን እጅግ በርካታ ምርጥ አትሌቶች ማፍራት እንደምንችል ነው፡፡ አካሄዳችን ግን በገጠመኝ ሳይሆን ጠንካራና በራዕይ የተደገፈ የአትሌቲክስ ተቋማዊ ግንባታ መሆን አለበት፡፡
በአሁኑ ስፖርት ኮሚሽን በኢምፔሪያል ሆቴል አካባቢ ብሔራዊ የስፖርት አካዳሚ እየሠራ እንዳለው፣ በተጠናከረ መንገድ አትሌቶቻችን በሁሉም ዘርፍ የሚለማመዱበትና የሚሠለጥኑበት የስፖርት ማዕከል ያስፈልጋቸዋል፡፡
የአሜሪካ፣ የቻይና፣ የእንግሊዝና የሩሲያ ውጤት እጅግ ከፍተኛ ደረጃ ላይ የደረሰው ድብቅና ሚስጥር ሆኖ አይደለም፡፡ በስፖርት ላይ ኢንቨስት ስለሚያደርጉ ነው፡፡ የእነሱን ያህል የገንዘብ አቅም ባይኖረንም አቅማችንን አጠናክረን የምንሄድበት ርቀት ግን ከፍተኛ ነው፡፡ መንግሥት ብቻ ሳይሆን ሕዝብም ለበጀቱ የሚሳተፍበት ነው፡፡
ለለንደን ኦሊምፒክ ተሳታፊ አትሌቶች 46 ሚሊዮን ብር ያወጣ ሕዝብ ለአጠቃላይ ስፖርት ዕድገት በቢሊዮን የሚቆጠር ብር ሊያወጣ ይችላል፡፡ ለስፖርት ተቋም ግንባታ ስለሆነ፡፡
ሌላው የምንማረው ትምህርት ሥልጠናን የሚመለከት ነው፡፡ የስፖርት ተቋም እናጠናክር ሲባል የመለማመጃ፣ የስታዲዮምና የስፖርት መሣርያዎች አቅርቦትን ማጠናከር ማለት ብቻ አይደለም፡፡ የአመራሮችንና የአሠልጣኞችን አቅምና ብዛት ማጠናከር ማለት ጭምር ነው፡፡
የለንደን ኦሊምፒክ ያስተማረን አንዱ ትልቁ ነጥብ ቢያንስ ሦስት የወርቅ ሜዳሊያዎችን ያጣንበት ምክንያት የአትሌቶች ጉልበት ወይም የፍጥነት ችግር ሳይሆን የአሠለጣጠን ታክቲካዊ ድክመት ነው፡፡ ውጤቱ አሠለጣጠን ላይ ችግር እንዳለ የሚያፀንባርቅ ነው፡፡ መቼ ፍጥነት መቀነስ፣ መጨመርና መወንጨፍ እንዳለባቸው በትክክል አለማወቅና ይኼንን በሚያውቁ አትሌቶች ተበልጦ መገኘትን ያሳየን ነው፡፡
ስለሆነም ማቴሪያል ብቻ ሳይሆን ጭንቅላትን መጠቀም እንደሚያስፈልግ ተምረናል፡፡
በአጠቃላይ ሲታይ ለአትሌቲክስ ብቻ ሳይሆን ለሁሉም የስፖርት መስኮች በቂ ጊዜ ተሰጥቶ እንደ ተቋም ለመገንባት ልዩ ትኩረት፣ ልዩ ፖሊሲ፣ ልዩ በጀት፣ ልዩ ሙያና ልዩ አቅም መመደብ ያስፈልጋል፡፡ ይቻላልም፡፡ የተሻለ ውጤት ማግኘትም ይቻላል፡፡ የስፖርት ኢንቨስትመንት ግን የግድ ይላል፡፡
ይህን ሁሉ ስንል ግን መዘንጋት የሌለበት አንድ ዓብይ ሀቅ አለ፡፡ ቢሸነፉም ቢያሸንፉም በዓለም የሚወክሉን አትሌቶቻችን የአገር ጀግኖች ናቸው፡፡
የአገር ጀግኖች ስለሆኑም ታላቅ ምስጋና ይገባቸዋል፡፡ ታላቅ ክብር ይገባቸዋል፡፡ ታላቅ ሕዝባዊ አቀባበል ይገባቸዋል፡፡ ሽልማትና ማበረታቻ ከመንግሥትም ሊደረግላቸው ይገባል፡፡
ሲያሸንፉ እየካብን ሲሸነፉ የምናጣጥል ከሆነ ድርጊታችን አትሌቲክስን የማዳከሚያ ትልቅ በሽታና ዕርምጃ ይሆናል፡፡ ሁሉም አገር አሸንፋለሁ ብሎ በተሰለፈበት ሜዳ መሸነፍ ውርደት አይደለም፡፡ ውጤት ሲጠፋም የአትሌቱ ችግር ብቻ አይደለም፡፡ የተቋማት ጭምር ነውና፡፡
በሌላ በኩል ደግሞ ማሸነፍ የቻሉ አትሌቶች ልምዳቸውን እየሰጡ፣ ምክር እየለገሱ፣ ሞራል እየሰጡ ሌሎች እንዲያሸንፉ የማድረግ ሚና ይጫወታሉ፡፡
እነ ኃይሌ ገብረ ሥላሴ ራሳቸው ባይወዳደሩም ሌሎችን በማበረታታትና የአገርን ገጽታ ከፍ በማድረግ እየተጫወቱት ያለው ሚና ቀላል አይደለም፡፡ ከሜዳ ውጭ የሚያደርጉትም ያስመሰግናቸዋል፡፡
ሁሉም ጀግኖች አትሌቶቻችን ለአገር ኩራትና አለኝታ እንደሆኑ ሁሉ እኛም እንደ ሕዝብ፣ መንግሥትም እንደ መንግሥት ለአትሌቶች አለኝታና መመኪያ ልንሆን ይገባል፡፡ በሞራል መደጋገፍም ለተቋማት ግንባታ ልዩ ሚና ይኖረዋልና፡፡
ስለሆነም ከሁላችንም ለአትሌቶቻችን ምስጋና ይቅረብ፤ የሁላችንም ክብር ይገባቸዋል፡፡
የጀግና አቀባበልም እናድርግላቸው፡፡
ጀግኖች ናቸውና፡፡ ሁሉም!

Addis Ababa, August 21, 2012 (WIC) - Ethiopian Prime Minister H.E. Meles Zenawi has died yesterday mid night.Ethiopians lost their dedicated leader who has contributed to the transformation of the country from absolutely dictatorial military rule and poverty to democratic and development. The Premier had been one of the most remarkable transformational leaders in Africa and the rest of the world. According to the information released from Council of Ministers, Deputy Prime Minister Hailemariam Desalegn will be acting prime minister.
የኢፌዲሪ ጠቅላይ ሚኒስትር አቶ መለስ ዜናዊ በ 57 ዓመታቸው ከዚህ ዓለም በሞት መለየታቸውን መንግስት አስታወቀ፡፡ ሙሉ ዝርዝሩን እንደደረሰን ስለምናቀርብ ተከታተሉን፡
በሞት ብትለይም ታሪክህ ህያው ነው ለቤተስብህ እና ለወዳጆችህ መጸናናት ይሁን ሁሌም እንወድሀለን እግዚያብሄር ፈለግህን የሚከተል ትውልድ ያስነሳ!
Kibirt Zenebwork  "Abaye" Aragaw

 የኢትዮጵያ ሕዝብ ታመሙ መባሉን እንደሰማ ለሁለት ወራት አዝኖና ደንግጦ፣ አረፉ መባሉን ከሰማ ወዲህም ለሁለት ሳምንት ሙሉ በመሪር ሐዘን በመዋጥ አልቅሶና ተላቅሶ፣ ነሐሴ 27 ቀን 2004 ዓ.ም. ጠቅላይ ሚኒስትሩን አፍሪካና ዓለም በተገኙበት ብሔራዊ የቀብር ሥነ ሥርዓት ፈጽሞ ተሰናብቷል፡፡ እጅ እንነሳለን እንዳሉት እኛም እጅ እንነሳለን ብሎ፡፡ ታሪክና መጪው ትውልድ ዘወትር የሚያስታውሱት ታሪክ ሠርተው ያለፉትን ጠቅላይ ሚኒስትር መለስ ዜናዊን ብቻ ሳይሆን፣ ይህንን መሪር ሐዘን ተሸክሞ እንደ አንድ ሰው ያዘነውንና ያለቀሰውን የኢትዮጵያን ወርቅ ሕዝብ ጭምር ነው፡፡ በሕይወት እያሉ ይህን ያህል ከበሬታ በሕዝብ ውስጥ ታምቆ የሚገኝ አይመስልም ነበር፡፡ ማረፋቸው ሲሰማ ግን ፍቅሩና ከበሬታው ፈንድቶ አደባባይ ወጣ፡፡ የኢትዮጵያ ሕዝብ እንደ አንድ ሕዝብ አዘነ፤ እንደ አንድ ሕዝብ አለቀሰ፤ እንደ አንድ ቤተሰብ ፅናቱን ይስጥህ ተባለ፡፡ ይህም ምን ጊዜም ታሪክ ሆኖ የሚታወስ ይሆናል፡፡
ቀጥሎ ከኢትዮጵያውያን ምን ይጠበቃል?
እንደ አንድ ሰው ያለቀሰው ሕዝብ እንደ አንድ ሕዝብ እንዲገሰግስ ይጠበቅበታል፡፡
በሐዘንም አንድ ነን በማለት ለዓለም ሕዝብ በማያሻማ መንገድ እንዳሳየንና እንዳረጋገጥን ሁሉ ለልማትም፣ ለሉዓላዊነትም፣ ለዲሞክራሲም፣ ለሰብዓዊ መብት ክብርም፣ ለሁሉም አብረን እንታገላለን፡፡ አብረን እንሠራለን፣ አብረን እንራመዳለን፣ እንገሰግሳለን፣ ብለን ለዓለም በማያሻማ መንገድ ማሳየት ቀጣዩ ሥራችን ነው፡፡
መንግሥትም፣ ፖለቲከኞችም፣ ሕዝብም በአንድነት ቀዳሚ ተግባራቸው የሚያደርጉበት ወቅት ላይ ነን፡፡

1.    መንግሥት አንድነትን ያሳይ ያረጋግጥ
መንግሥት የተጀመረው የዕድገት ጉዞ፣ የሥርዓት ለውጥ ጉዞና የሰላም ጉዞ ተጠናክሮ እንደሚቀጥል ለሕዝብም ለጠቅላይ ሚኒስትር መለስም ቃል ገብቷል፡፡ ይገባልም፡፡
ይህ ማለት የመንግሥት አካላት፣ ሹሞችና ሠራተኞች ማን ምን ዓይነት ሥልጣን ያዘ? ማን ተሾመ አልተሾመም? ሳይሆን በጋራ ‹‹በኢትዮጵያ ቀልድ የለም›› ብለው አገርንና ሕዝብን በማስቀደም እጅ ለእጅ ተያይዘው፣ ተደጋግፈውና ተቃቅፈው ይሠራሉ ይመራሉ ማለት ነው፡፡ ይህ ነው ከመግባባት የሚጠበቀው፡፡
የመከላከያ ኃይልና ፖሊስ አንድ በመሆን፣ ዳር ድንበርን በማስከበር፣ ሥርዓት በማስፈንና ሰላምን እውን በማድረግ ሉዓላዊነት ይበልጥ ይጠናከራል እንጂ፣ ማንም አይደፍረውም ብለው በጋራ በአንድነት መሥራታቸውን ሊያሳዩ ይገባል፡፡
የተጀመረው የዕድገትና የትራንስፎርሜሽን ዕቅድ ተጠናክሮ እንደሚቀጥል የመንግሥት አካላት ከላይ እስከታች እየተረባረቡ አንድነታቸውን ሊያሳዩና ከልብ ሕዝብን ሊያኮሩ ይገባል፡፡
ለሥልጣን ብለው ተከፋፈሉ፣ ተሰነጣጠቁ፣ ተጋደሉ፣ ወዘተ የሚል ወሬ ለመስማት በመቋመጥ ላይ ያሉ ጠላቶቻችንንና የጠላቶቻችን አሽከሮች እያፈሩና እየተሸማቀቁ ይኖራሉ እንጂ፣ መንግሥት አንድ ሆኖ እጅ ለእጅ ተያይዞ እየተጓዘ ነው የሚል በአንድነት የጎለበተ መልዕክት ሊያስተላልፉ ይገባል፡፡

2.    ገዥው ፓርቲና ተቀዋሚዎችም አንድነትን ያሳዩ ያረጋግጡ
ጠላቶች ኢሕአዴግ ተከፋፈለ፣ ተሰነጣጠቀ፣ ተጣሉ፣ ተለያዩ የሚለውን ወሬ እየቋመጡ ናቸው፡፡ አሽከሮቻቸውም ጭምር፡፡ ኢሕአዴግ በአንድነት ጠንክሮ የሚጓዝ ድርጅት መሆኑን ያረጋግጥ፡፡ የአማራውም፣ የኦሮሞውም፣ የደቡቡም፣ የትግራዩም የፖለቲካ ድርጅቶች በጋራ ሆነው እጅ ለእጅ ተያይዘው ይሠራሉ፣ ይመራሉ፣ ይገሰግሳሉ እንጂ የሚጠላለፉና የሚንሸራተቱ አይደሉም የሚል የአንድነት መዕልክት ለዓለም ለሕዝብ ያስተላልፉ፡፡ ብስለትን ያሳዩ፣ ፍቅርን ያንፀባርቁ፣ ታጋይነትን ያረጋግጡ፣ ኢትዮጵያውያንን አፍሪካና ዓለም እንዲኮራብን ያድርጉ፤ ጠላትን ያሳፍሩ፡፡ በሐዘን ብቻ ሳይሆን በመገስገስም ምን ጊዜም አንድ ነን የሚል መልዕክት ይሰራጭ፣ ይንፀባረቅ፣ ይረጋገጥ፡፡
ተቃዋሚዎችን በሚመለከት የኢትዮጵያ ሕዝብ በጠቅላይ ሚኒስትር መለስ ሕልፈት ምክንያት ብዙ ተምሯል፡፡ ተቃዋሚ ነን የሚሉ አሳፋሪ ‹‹የፖለቲካ ዱርዬዎች›› እንዳሉ አይቷል፤ ተምሯል፤ አዝኗል፤ ተሸማቋል፡፡ ስደት ላይ ሆነን የትጥቅ ትግል እያካሄድን ነን ባይ የዳያስፖራ ኃይሎች ማን፣ እነማንና ምን እንደሆኑ አይቶ አፍሯል፡፡ ሕዝብ ሲያለቅስ እነሱ ግን እንኳን ደስ አለህ ብለውታል፡፡ ጉድ ነው፡፡
በሌላ በኩል ደግሞ ጨዋነት የተሞላበትን የአብዛኞቹን የአገር ውስጥ ተቃዋሚዎች ባህርይ አስተውሏል፡፡ እነሱም ሲያዝኑና ቤተሰብን ሲያፅናኑ እንጂ እንደነዚያኛዎቹ ሲደሰቱ፣ ሲጨፍሩ፣ ሲቀውሱ አልታዩም፡፡ በአገር ሐዘን ላይ አንድ ነን ብለዋል፡፡ እንደዚህ ዓይነት ተቃዋሚዎች አንድነትን አረጋግጠው በጠንካራ ተቃዋሚነት አማራጭ እንዲሆኑ ሕዝብ ይጠብቃል፡፡ መበታተንና መነቃቀፍ በቃ እያለ ነው ሕዝብ፡፡ መቃወም ለአገር ጥቅም እስከሆነ ድረስ በሚያለያየን እየተለያየን፣ በአገር ጥቅም ግን አንድ እስከሆን ድረስ ይህ ዓይነት ተቃዋሞ የአንድነት ኃይል ስለሆነ ሊበረታታ ይገባዋል፡፡ አንድነትም ሊያሳዩ ይገባል፡፡

3.    የኢትዮጵያ ሕዝብም አንድነትን ያሳይ ያረጋግጥ
የኢትዮጵያ ሕዝብ ምን ጊዜም ለአንድነቱ ቀናኢ ነው፡፡ ታሪክ ይመሰክራል፡፡ በሰሞኑ የጠቅላይ ሚኒስትሩ በሞት መለየት የታየው የሕዝብ አንድነት ግን ልዩና ታሪካዊ ነው፡፡ የፆታ ልዩነት፣ የሃይማኖት ልዩነት፣ የጐሳ ልዩነት፣ የዕድሜ ልዩነት፣ የሀብት ልዩነት፣ የክልል ልዩነት ሳይኖር ሁሉም እንደ አንድ ሕዝብ አዝኗል፤ አልቅሷል፡፡
ሕዝቡ አንድ ሆኖ ያለቀሰው ግን ከብስለት ጋር በተያያዘ ነው፡፡ ለአገር ያደረጉትን አስተዋጽኦ በማስታወስ፣ ኢትዮጵያ ያገኘችውን ጥቅም በመዘከርና የጀመርነውን ጉዞ እናጣው ይሆን የሚል ጥያቄ በማከል የተፈጠረ የጋራ ሕዝባዊ ሐዘን ነው፡፡
በሐዘን ያሳየነውን አንድነት በዲሞክራሲም፣ በልማትም፣ በሉዓላዊነትም አንድ በመሆን የዘር፣ የሃይማኖት፣ የዘርና የፆታ ልዩነት ሳንፈጥር በአንድነት እንገስግስ፡፡ ለዓለም ታላቅነታችንን በይበልጥ እናሳይ፣ እናረጋግጥ፡፡
4.    ሕዝብ፣ መንግሥት፣ ፖለቲከኞች፣ የግሉ ዘርፍ፣ የሲቪል ማኅበረሰብ፣ ባለሙያ፣ ወጣት፣ ሁሉም ኢትዮጵያዊ እጅ ለእጅ ይይያዝ አንድነትን ያሳይ ያረጋግጥ
ሕገ መንግሥቱን መሠረት አድርገን ሕዝብም፣ መንግሥትም የፖለቲካ ድርጅቶችም፣ ሲቪል ማኅበረሰቡም፣ የግሉ ዘርፍም፣ ወጣቱም ሁሉም ኢትዮጵያዊ እጅ ለእጅ ይያያዝ፡፡ ጠላት ቀዳዳ አግኝቶ እንዳይገባ በጋራ ይንቀሳቀስ፡፡ የልማት ዕቅዳችንን እውን አድርገን ከድህነት ለመላቀቅ በአንድነት እንገስግስ፡፡ በሚያለያየን መለያየት መብት ሆኖ፣ ለኢትዮጵያ በጋራ መሥራት ግን የሁሉም ግዴታ መሆኑን ተገንዝበን እጅ ለእጅ ተያይዘን እንገስግስ፡፡
እንደ አንድ ሕዝብ እንዳለቀስን እንደ አንድ ሕዝብ እንገስግስ!የኢትዮጵያ ሕዝብ ታመሙ መባሉን እንደሰማ ለሁለት ወራት አዝኖና ደንግጦ፣ አረፉ መባሉን ከሰማ ወዲህም ለሁለት ሳምንት ሙሉ በመሪር ሐዘን በመዋጥ አልቅሶና ተላቅሶ፣ ነሐሴ 27 ቀን 2004 ዓ.ም. ጠቅላይ ሚኒስትሩን አፍሪካና ዓለም በተገኙበት ብሔራዊ የቀብር ሥነ ሥርዓት ፈጽሞ ተሰናብቷል፡፡ እጅ እንነሳለን እንዳሉት እኛም እጅ እንነሳለን ብሎ፡፡ ታሪክና መጪው ትውልድ ዘወትር የሚያስታውሱት ታሪክ ሠርተው ያለፉትን ጠቅላይ ሚኒስትር መለስ ዜናዊን ብቻ ሳይሆን፣ ይህንን መሪር ሐዘን ተሸክሞ እንደ አንድ ሰው ያዘነውንና ያለቀሰውን የኢትዮጵያን ወርቅ ሕዝብ ጭምር ነው፡፡ በሕይወት እያሉ ይህን ያህል ከበሬታ በሕዝብ ውስጥ ታምቆ የሚገኝ አይመስልም ነበር፡፡ ማረፋቸው ሲሰማ ግን ፍቅሩና ከበሬታው ፈንድቶ አደባባይ ወጣ፡፡ የኢትዮጵያ ሕዝብ እንደ አንድ ሕዝብ አዘነ፤ እንደ አንድ ሕዝብ አለቀሰ፤ እንደ አንድ ቤተሰብ ፅናቱን ይስጥህ ተባለ፡፡ ይህም ምን ጊዜም ታሪክ ሆኖ የሚታወስ ይሆናል፡፡
ቀጥሎ ከኢትዮጵያውያን ምን ይጠበቃል?
እንደ አንድ ሰው ያለቀሰው ሕዝብ እንደ አንድ ሕዝብ እንዲገሰግስ ይጠበቅበታል፡፡
በሐዘንም አንድ ነን በማለት ለዓለም ሕዝብ በማያሻማ መንገድ እንዳሳየንና እንዳረጋገጥን ሁሉ ለልማትም፣ ለሉዓላዊነትም፣ ለዲሞክራሲም፣ ለሰብዓዊ መብት ክብርም፣ ለሁሉም አብረን እንታገላለን፡፡ አብረን እንሠራለን፣ አብረን እንራመዳለን፣ እንገሰግሳለን፣ ብለን ለዓለም በማያሻማ መንገድ ማሳየት ቀጣዩ ሥራችን ነው፡፡
መንግሥትም፣ ፖለቲከኞችም፣ ሕዝብም በአንድነት ቀዳሚ ተግባራቸው የሚያደርጉበት ወቅት ላይ ነን፡፡

1.    መንግሥት አንድነትን ያሳይ ያረጋግጥ
መንግሥት የተጀመረው የዕድገት ጉዞ፣ የሥርዓት ለውጥ ጉዞና የሰላም ጉዞ ተጠናክሮ እንደሚቀጥል ለሕዝብም ለጠቅላይ ሚኒስትር መለስም ቃል ገብቷል፡፡ ይገባልም፡፡
ይህ ማለት የመንግሥት አካላት፣ ሹሞችና ሠራተኞች ማን ምን ዓይነት ሥልጣን ያዘ? ማን ተሾመ አልተሾመም? ሳይሆን በጋራ ‹‹በኢትዮጵያ ቀልድ የለም›› ብለው አገርንና ሕዝብን በማስቀደም እጅ ለእጅ ተያይዘው፣ ተደጋግፈውና ተቃቅፈው ይሠራሉ ይመራሉ ማለት ነው፡፡ ይህ ነው ከመግባባት የሚጠበቀው፡፡
የመከላከያ ኃይልና ፖሊስ አንድ በመሆን፣ ዳር ድንበርን በማስከበር፣ ሥርዓት በማስፈንና ሰላምን እውን በማድረግ ሉዓላዊነት ይበልጥ ይጠናከራል እንጂ፣ ማንም አይደፍረውም ብለው በጋራ በአንድነት መሥራታቸውን ሊያሳዩ ይገባል፡፡
የተጀመረው የዕድገትና የትራንስፎርሜሽን ዕቅድ ተጠናክሮ እንደሚቀጥል የመንግሥት አካላት ከላይ እስከታች እየተረባረቡ አንድነታቸውን ሊያሳዩና ከልብ ሕዝብን ሊያኮሩ ይገባል፡፡
ለሥልጣን ብለው ተከፋፈሉ፣ ተሰነጣጠቁ፣ ተጋደሉ፣ ወዘተ የሚል ወሬ ለመስማት በመቋመጥ ላይ ያሉ ጠላቶቻችንንና የጠላቶቻችን አሽከሮች እያፈሩና እየተሸማቀቁ ይኖራሉ እንጂ፣ መንግሥት አንድ ሆኖ እጅ ለእጅ ተያይዞ እየተጓዘ ነው የሚል በአንድነት የጎለበተ መልዕክት ሊያስተላልፉ ይገባል፡፡

2.    ገዥው ፓርቲና ተቀዋሚዎችም አንድነትን ያሳዩ ያረጋግጡ
ጠላቶች ኢሕአዴግ ተከፋፈለ፣ ተሰነጣጠቀ፣ ተጣሉ፣ ተለያዩ የሚለውን ወሬ እየቋመጡ ናቸው፡፡ አሽከሮቻቸውም ጭምር፡፡ ኢሕአዴግ በአንድነት ጠንክሮ የሚጓዝ ድርጅት መሆኑን ያረጋግጥ፡፡ የአማራውም፣ የኦሮሞውም፣ የደቡቡም፣ የትግራዩም የፖለቲካ ድርጅቶች በጋራ ሆነው እጅ ለእጅ ተያይዘው ይሠራሉ፣ ይመራሉ፣ ይገሰግሳሉ እንጂ የሚጠላለፉና የሚንሸራተቱ አይደሉም የሚል የአንድነት መዕልክት ለዓለም ለሕዝብ ያስተላልፉ፡፡ ብስለትን ያሳዩ፣ ፍቅርን ያንፀባርቁ፣ ታጋይነትን ያረጋግጡ፣ ኢትዮጵያውያንን አፍሪካና ዓለም እንዲኮራብን ያድርጉ፤ ጠላትን ያሳፍሩ፡፡ በሐዘን ብቻ ሳይሆን በመገስገስም ምን ጊዜም አንድ ነን የሚል መልዕክት ይሰራጭ፣ ይንፀባረቅ፣ ይረጋገጥ፡፡
ተቃዋሚዎችን በሚመለከት የኢትዮጵያ ሕዝብ በጠቅላይ ሚኒስትር መለስ ሕልፈት ምክንያት ብዙ ተምሯል፡፡ ተቃዋሚ ነን የሚሉ አሳፋሪ ‹‹የፖለቲካ ዱርዬዎች›› እንዳሉ አይቷል፤ ተምሯል፤ አዝኗል፤ ተሸማቋል፡፡ ስደት ላይ ሆነን የትጥቅ ትግል እያካሄድን ነን ባይ የዳያስፖራ ኃይሎች ማን፣ እነማንና ምን እንደሆኑ አይቶ አፍሯል፡፡ ሕዝብ ሲያለቅስ እነሱ ግን እንኳን ደስ አለህ ብለውታል፡፡ ጉድ ነው፡፡
በሌላ በኩል ደግሞ ጨዋነት የተሞላበትን የአብዛኞቹን የአገር ውስጥ ተቃዋሚዎች ባህርይ አስተውሏል፡፡ እነሱም ሲያዝኑና ቤተሰብን ሲያፅናኑ እንጂ እንደነዚያኛዎቹ ሲደሰቱ፣ ሲጨፍሩ፣ ሲቀውሱ አልታዩም፡፡ በአገር ሐዘን ላይ አንድ ነን ብለዋል፡፡ እንደዚህ ዓይነት ተቃዋሚዎች አንድነትን አረጋግጠው በጠንካራ ተቃዋሚነት አማራጭ እንዲሆኑ ሕዝብ ይጠብቃል፡፡ መበታተንና መነቃቀፍ በቃ እያለ ነው ሕዝብ፡፡ መቃወም ለአገር ጥቅም እስከሆነ ድረስ በሚያለያየን እየተለያየን፣ በአገር ጥቅም ግን አንድ እስከሆን ድረስ ይህ ዓይነት ተቃዋሞ የአንድነት ኃይል ስለሆነ ሊበረታታ ይገባዋል፡፡ አንድነትም ሊያሳዩ ይገባል፡፡

3.    የኢትዮጵያ ሕዝብም አንድነትን ያሳይ ያረጋግጥ
የኢትዮጵያ ሕዝብ ምን ጊዜም ለአንድነቱ ቀናኢ ነው፡፡ ታሪክ ይመሰክራል፡፡ በሰሞኑ የጠቅላይ ሚኒስትሩ በሞት መለየት የታየው የሕዝብ አንድነት ግን ልዩና ታሪካዊ ነው፡፡ የፆታ ልዩነት፣ የሃይማኖት ልዩነት፣ የጐሳ ልዩነት፣ የዕድሜ ልዩነት፣ የሀብት ልዩነት፣ የክልል ልዩነት ሳይኖር ሁሉም እንደ አንድ ሕዝብ አዝኗል፤ አልቅሷል፡፡
ሕዝቡ አንድ ሆኖ ያለቀሰው ግን ከብስለት ጋር በተያያዘ ነው፡፡ ለአገር ያደረጉትን አስተዋጽኦ በማስታወስ፣ ኢትዮጵያ ያገኘችውን ጥቅም በመዘከርና የጀመርነውን ጉዞ እናጣው ይሆን የሚል ጥያቄ በማከል የተፈጠረ የጋራ ሕዝባዊ ሐዘን ነው፡፡
በሐዘን ያሳየነውን አንድነት በዲሞክራሲም፣ በልማትም፣ በሉዓላዊነትም አንድ በመሆን የዘር፣ የሃይማኖት፣ የዘርና የፆታ ልዩነት ሳንፈጥር በአንድነት እንገስግስ፡፡ ለዓለም ታላቅነታችንን በይበልጥ እናሳይ፣ እናረጋግጥ፡፡
4.    ሕዝብ፣ መንግሥት፣ ፖለቲከኞች፣ የግሉ ዘርፍ፣ የሲቪል ማኅበረሰብ፣ ባለሙያ፣ ወጣት፣ ሁሉም ኢትዮጵያዊ እጅ ለእጅ ይይያዝ አንድነትን ያሳይ ያረጋግጥ
ሕገ መንግሥቱን መሠረት አድርገን ሕዝብም፣ መንግሥትም የፖለቲካ ድርጅቶችም፣ ሲቪል ማኅበረሰቡም፣ የግሉ ዘርፍም፣ ወጣቱም ሁሉም ኢትዮጵያዊ እጅ ለእጅ ይያያዝ፡፡ ጠላት ቀዳዳ አግኝቶ እንዳይገባ በጋራ ይንቀሳቀስ፡፡ የልማት ዕቅዳችንን እውን አድርገን ከድህነት ለመላቀቅ በአንድነት እንገስግስ፡፡ በሚያለያየን መለያየት መብት ሆኖ፣ ለኢትዮጵያ በጋራ መሥራት ግን የሁሉም ግዴታ መሆኑን ተገንዝበን እጅ ለእጅ ተያይዘን እንገስግስ፡፡
እንደ አንድ ሕዝብ እንዳለቀስን እንደ አንድ ሕዝብ እንገስግስ!

አዲስ አበባ፡- መላው የኢትዮጵያ ሕዝቦች መሪያቸውን በታላቅ ፍቅር ፥ ክብርና ሞገስ በመሰናበታቸው እንዲሁም የመሪውን ራዕይ ከግብ ለማድረስ ቃል ኪዳናቸውን በማደሳቸው ምክትል ጠቅላይ ሚኒስትርና የውጭ ጉዳይ ሚኒስትር ኃይለማርያም ደሳለኝ በኢህአዴግና በኢፌዴሪ መንግሥት ስም ምስጋና አቀረቡ።በየደረጃው ያሉት የኢህአዴግና የመንግሥት አካላት የሀገሪቱን ፖሊሲዎችና ስትራቴጂዎች ያለ አንዳች መዛነፍ ለማስቀጠልና የዕድገትና ትራንስፎ ርሜሽን ዕቅዱን ለማሳካት ቆርጠው መነሳታቸውንም አረጋገጡ።ምክትል ጠቅላይ ሚኒስትርና የውጭ ጉዳይ ሚኒስትር ኃይለማርያም ደሳለኝ ትናንት በሰጡት መግለጫ እንደገለጹት፤ መላው የኢትዮጵያ ሕዝብ ዓለምን ባስደነቀ በዚሁ ተግባሩ ታላቅ ምስጋና ይገባዋል። በድርጅቱ በኢህአዴግና በኢፌዴሪ መንግሥት ስም በታላቅ አክብሮትና ትህትና ምስጋናቸውን አቅርበዋል።
ሕዝቡ ባለፉት ሁለት ሣምንታት የገለጸው መሪር ኀዘኑን ብቻ እንዳልሆነ ያመለከቱት አቶ ኃይለማርያም፤ ጠቅላይ ሚኒስትር መለስ ዜናዊ የጀመሩትን ሥራ አዲሱ አመራር በአግባቡ መቀጠል እንዳለበትም ሕዝቡ ማሳሰቡን ተናግረዋል።
«ከዚህም አልፎ የራሳችሁን ድርሻ በአግባቡ እንደምትወጡ ቃል ኪዳናችሁን አድሳችኋል» ያሉት ምክትል ጠቅላይ ሚኒስትሩ፤ በየደረጃው ያሉት የኢህአዴግና የመንግሥት አካላት ታላቁ መሪ ባዋቀሩትና በመሠረቱት ጠንካራ መሠረት ላይ ለመገንባት ፥ ፖሊሲዎችንና ስትራቴጂዎችን ያለ አንዳች መዛነፍ ለማስቀጠል፥ የዕድገትና ትራንሰፎርሜሽን ዕቅድ ለማሳካት «የመሪያችንን የፅናት መንፈስ ተላብሰን ቆርጠን ተነስተናል» ብለዋል።
«ታላቁ መሪያችን አስተዋይና አርቆ አሳቢ ናቸው ብለን በተደጋጋሚ ስንገልጽ የነበረው ለማለት ብቻ አይደለም» ያሉት አቶ ኃይለማርያም፤ አዲሱ ትውልድ የአመራር ቡድን እሳቸው በሕይወት እያሉ ስለ ሀገሪቱ ፖሊሲዎችና ስትራቴጂዎች ጠንቅቆ እንዲያውቅ፣ ስለአመራር ጥበብም በአግባቡ እንዲረዳ ማድረጋቸውን ተናግረዋል።
ለራስ ሳይሆን ለሕዝብ መኖርን መስዋዕትነትን፥
ፈተናን መጋፈጥ ብቻ ሳይሆን በፈተና መካከል ሆኖ ለሕዝብ የሚጠቅም መፍትሔ መፈለግና ማበጀትን፥ ትዕግሥትንና ይቅርታን እንዲሁም ትህትናን በንድፈ ሃሳብ ብቻ ሳይሆን ከሕይወት ተሞክሯቸው በተግባር አስተምረውናል በማለት ገልጸዋል።
«ከእርሳቸው ማግኘት ከሚገባን እውቀት ክህሎትና የአመራር ጥበብ ምንም አላጐደሉብንም። አዲሱ ትውልድ የአመራር ቡድንም ከነባሩ የአመራር ቡድን ጋር በመቀናጀትና የተሞክሮ ልውውጥ በማድረግ የጀመሩትን እንደሚያስቀጥል ምንም ጥርጥር የለም» ያሉት አቶ ኃይለማርያም፤ ይህን የሚሉት ጠቅላይ ሚኒስትሩ ያሰመሩትንና ያሳዩትን መስመር መከታ በማድረግ መሆኑን ተናግረዋል።
የመላውን ህዝብ መነሳሳት ለማስተባበርና ውጤታማ ለማድረግ ቆርጠው መነሳታቸውን የገለጹት አቶ ኃይለማርያም፤ ጠቅላይ ሚኒስትር መለስ ኢትዮጵያን መካከለኛ ገቢ ካላቸው ሀገሮች ተርታ ለማሰለፍ የነበራቸውን ራዕይ እውን ለማድረግ ሁሉም የአመራር አካል ጠንክሮ እንደሚሠራ አረጋግጠዋል።
«በእርሳቸው መሪነት የዳገቱን ጉዞ አጋምሰናል፤ ላለፉት ተከታታይ ዘጠኝ ዓመታት ከ10 በመቶ በላይ እድገት አስመዝግበናል። ጥርሳችንን ነክሰንና ትንፋሻችንን አሰባስበን ወደ ራዕዩ ሜዳ ለመውጣት መረባረብ ይገባናል። ዳገቱ መሀል ላይ ማረፍ ወይም መቀመጥ አይፈቀድልንም፤ ካረፍን ይደክመንና ዳገቱን መውጣት ይሳነናል። ይልቅ የተወሰነ ፍጥነት እየጨመርን በእልህና በቁጭት ከዳገቱ ባሻገር ጫፍ ላይ ሜዳ እንዳለ እያየን መገስገስ አለብን። ሜዳውን በእርግጠኛነት እንጨርሳለን» ያሉት ምክትል ጠቅላይ ሚኒስትርና የውጭ ጉዳይ ሚኒስትር፤ ከዚህ ጉዞ ሕዝቡን ወደ ኋላ የሚጐትት ይኖራል ተብሎ ባይገመትም የሚመኙ ካሉ ይሄንኑ በማቆም ገንቢ እንዲሆኑ መክረዋል።
«ስለዚህ አሁን በተነሳንበት መንፈስ ከአሁን ሰዓት ጀምሮ በጋራ ርብርባችንን እንድንቀጥል ጥሪ አቅርበዋል» ብለዋል።

From being an assistant lecturer at the Arba Minch Water Technology Institute in the 1980s to being acting Prime Minister of Ethiopia, Hailemariam Desalegn silently cruised through the political waters of the ruling EPRDF, obtaining both the respect as well as the capacity to replace the late premier, Meles Zenawi. His appointment, however, remains divisive, Writes TEFSALEM WALDYES, SPECIAL TO FORTUNE
In their 23-years history, members of the ruling-EPRDF first saw a noncombatant leader, Hailemariam Desalegn, sitting next to Prime Minister Meles Zenawi, chairman of the party, in their convention held at Adama two years ago. The convention saw the rise of Hailemariam to the second-top position of the party and later to double deputy premiership with heading the Foreign Affairs Ministry..
It was a year ago. Ethiopians residing in Kampala, Ugandan capital, received an invitation from their Embassy. They are told that Deputy Prime Minister and Foreign Minister Hailemariam Desalegn wants to discuss with them. Having seen Prime Minster Meles Zenawi, Seyoum Mesfin, former foreign minister, and other senior officials come and go without even trying to meet them; the call was unusual for many.Hailemariam, who came to Kampala to sign a strategic partnership agreement that paves the way to exempt double taxation and visas, however, spared time in the middle of his high profile meetings. To the surprise of Embassy officials, hundreds of people turned out for the discussion at one of the finest hotels in Kampala; Serena. They also patiently waited for over half an hour until the meeting started.

When Hailemariam finally showed up, he won their heart by his trademark behavior. He stopped at each table and greeted all of them with humbleness. After he briefed them about the construction of the Grand Ethiopian Renaissance Dam (GERD) and the Growth & Transformation Plan (GTP), he opened the session for questions. He gave candid responses for the questions forwarded by two of the participants.

From the rise in price of Teff and Coffee to the shortage of housemaids in Addis Abeba, from the issue of Ethiopian women going to Arab countries in search of a better life to concerns of Ethiopian refugees and Diasporas, he covered so many areas in his reply. To back his arguments up, he cited examples and facts, and even went far, using colloquial words.

After a discussion spanning for an hour, many were left surprised. Never having found the opportunity to shake hands and have a chat with a senior government official, many were pleased by his approach. What they did not know was that Hailemaraim is known for such behaviors long before he became deputy Prime Minister and foreign minister.

His students and colleagues in the then Arbaminch Water Technology Institute, now upgraded to University, recall exactly the same characters.

Hailemariam joined Arbaminch Water Technology Institute right after he graduated from Addis Abeba University in civil engineering in 1988. The 23 years old young Hailemariam was employed as assistant graduate to teach civil engineering courses.

Except for his two years of absence for further study at Finland's Tampere University of Technology, where he earned his Master's Degree in environmental engineering in 1992, he taught for 10 years at the Institute. Besides lecturing, he served as registrar, academic vice dean and dean of the Institute.

During his tenure, his students remembered him as a very good and caring teacher, while his colleagues recalled him as an academician who has an in-depth knowledge of his field. The two sides agree that, as leader of the Institute, Hailemariam was an "attentive listener", a "principled man", "accommodative" and committed to "treat everyone equally".

Ermias Alemu, Hailemariam's former student, took the course titled, "engineering economics" delivered by the-then dean of the Institute. Students learn the feasibility of projects, their total expenditure and cost benefit analysis in the Course. Hailemaraim taught citing real projects especially on the water supply field. His method of teaching helped the students to feel the real sense of projects and reminds them the huge responsibility they were expected to bear.

"He used to bring the outside world to the class," Ermias told Fortune. "He used to demonstrate explanatory examples."

Ermias also had the opportunity to closely observe Hailemariam's contribution when he was advising his friends on their final-year projects. As a graduation project, students should include all the subjects they learned and Ermias remembered that Hailemariam's input was immense.

"He is positive," Ermias told Fortune. "He properly provides knowledge for students."

In addition to transferring his knowledge, Ermias is reminded of how Hailemaraim cared for students.

It was 12 years ago. Hailemariam was away from the Institute for days, for field work. Upon his arrival, he toured the entire compound. He was asking around how students spend their days in his absence and gathered new updates. He went to student cafes and dormitories without prior notice of his stopover.

"His visit was sudden," Ermias recalls.

The care he showed for students was also expressed by his colleagues. Since his time as a registrar, he maintained a good working relationship with fellow lecturers. His office was open for anyone and  he always received his guests welcomingly. Whether it is for a student or a lecturer, he always stands from his chair and greets with smile. Those who entered to his office with their problem often return with a solution and better feeling.

"He was sincere," Yoseph Birru (PhD), former President of Arbaminch University who taught with Hailemariam for almost a decade, told Fortune.  "Our relation was not like a boss and subordinate."

Hailemariam believed in convincing his staff rather than forcing them to do their assignments. Once he wanted to open distance and continuing education department and assigned Yospeh. Looking at Yoseph's reluctance to take over the position,  Hailemariam convinced him to do the setup for only two months and be transferred to the position he wants.

Yoseph opened extension (evening) programs for residents of Arbaminch, weekend and distance program for those who live around Wolyita Sodo. Months later, Yoseph told Hailemariam he finished his job but again the Dean convinced him to stay on his position and cultivate his fruits of labor. Later he was promoted to a vice dean position.

Such working relationships helped Hailemariam to execute pioneer projects in Arbaminch Water Technology Institute. In a rare move within Ethiopian universities, even in the recently built ones, he built an Olympic size swimming pool inside the compound of the Institute. Hailemariam designed the swimming pool and served as resident engineer during the construction of the swimming pool.

His legacy at Arbaminch, however, is beyond the visible swimming pool. Many agreed that he laid the foundation for the transformation of Arbaminch Water Technology Institute to a full-fledged university. To his credit, Hailemaraim has managed to open four additional departments during his tenure. For the first time in its history, the institute goes beyond water-related departments.

The institute only had hydraulics, irrigation and sanitation engineering departments but he stirred the inclusion of civil, electrical and mechanical engineering departments as well as a computer science department.

When Hailemariam left Arbaminch in August 2000, the first batch of students enrolled in the newly-opened departments reached second year. The construction of laboratories was also going on full-swing. Cognizant of these undeniable contributions, the staff of the Institute were not surprised of his promotion through the political ladder to be the vice president of the Southern Nations, Nationalities and People's Region (SNNPR).

On his farewell ceremony, many expressed their wish for him to stay in the academic arena. Aware that he declined a doctoral scholarship he got from the German government, they were hoping that he will further his academic cares in the near future.

Older staff even recalled the day he received his award for distinction during his stay at Finland's Tampere University and want to see more from him. Though different from their wish, Hailemariam obtained a bachelor's degree in organizational leadership from the University of Azusa Pacific, in California, six years later.

Thanking them for their wishes, Hailemaraim told the staff at the farewell ceremony that he will leave for a "better assignment" and want to "serve his country on the political front" too. At that time, he was a member of the House of the Federations, the non-legislative second chamber of the Ethiopian parliament that has a mandate to decide the budget formula of regional states and interpret the constitution.

Hailemariam's farewell was coincided with the welcoming ceremony of new staff. His former student, Ermias, was among the new breed of instructors at the institute. As usual, the  emerging politician took some a few minutes to encourage them.

Sharing his first experience, he told them that he was young like them when he joined the Institute. No housing service used to be provided by the Institute at that time and he said that he was forced to stay in small house in Arbaminch town. Mentioning of things that were improved during their time, he advised them not to frustrate on small problems. His encouraging words meant a lot for the fresh graduates.

His support did not stop there.  After he left Arbaminch, he attended graduation ceremonies for four consecutive years as a guest of honour. Even after he became deputy prime minister and foreign minister, he stops over at Arbaminch, which was upgraded to University level four years after his departure.

"I see Arbaminch Water Technology Institute as my first son," Hailemariam, a father of three daughters, said during his farewell ceremony.  "It has a unique place in my heart."

Like What he often did when in Arbaminch, he also paid tribute for his former university. During his three day official visit to Finland in March 2012, he visited Tampere University of Technology.

"He remembered the building in campus and the sewer, from which he took samples for his Master's thesis titled, 'Municipal wastewater treatment in sequencing batch achieved sludge process package plants'," posted the official website of the University.

Alike Finland, Hailemaraim travelled to many North American, European, African, and Asian countries since he joined for a foreign service in September 2010. Though postponed a number of times, he also had a plan to travel to Australia, according to sources from Ministry of Foreign Affairs (MoFA).

Hailemariam's ascendency in the power ladder to be a deputy Prime Minister and foreign minister surprised many political pundits and members of the diplomatic community. Spending half of his political career in the southern regional administration, as vice president and president, and staying at low profile positions after moved to federal level, he had few interactions with them before.

On his informal introduction to the diplomatic community in October 2010 at the Sheraton Addis, Hailemariam explained what he reveres most in international relations: consistency. Like his time in Arbaminch, he stood in a corner of the Lalibella Ballroom and personally greeted everyone.

"The one thing I cherish most in relations among nations is consistency," he said. "It in no way prevents pragmatic adjustment to changing situations but is based on principles."

On that cocktail reception, organised by MoFA, Hailemariam told diplomats that "he might sometimes disagree with them" and that might make them unhappy. Even after listening to his assertive speech, diplomats were reserved from judgement.

They believed that it is early to say Hailemariam is capable enough for the job or not.  Many political pundits reflected similar views.

Some argued that Meles' personal involvement on regional and international meetings overshadowed the foreign minister. From brokering a deal between Ethiopia's neighbours, Sudan and South Sudan, to G-8 and G-20 Summits, Meles is credited for representing Africa and his effort to raise the country's profile on the international stage.

Getachew Reda, director general for Public Diplomacy & Communications at MoFA, argues that whatever the country achieved on foreign relation in the last two years "owes much to Hailemariam's leadership" as it does to Prime Minster Meles. When Meles was involved in international issues, in his personal capacity, other diplomatic activities were taken care of by the foreign minister, he adds. Even the ground work and details for Meles' negotiations were worked out by the foreign minister, he explains.

"It is not like the Prime Minster is doing everything by keeping his cards close to his chest," Getachew told Fortune. "It was not a one man show."

Getachew believes that Prime Minster Meles had confidence on Hailemaraim and thinks that was the reason why he is assigned to carry out foreign relation activities.

For Ethiopian Peoples' Revolutionary Democratic Front (EPRDF) officials, Hailemariam's appointment has a significance that measures beyond being responsible for some task. It was a symbol of the succession plan they officially launched in September 2010. At their eighth convention of the ruling EPRDF held in Adama, 99km East of Addis Ababa, they put forward new and younger faces from each of the member parties that formed the coalition.

Hailemaraim was chosen to replace the long-serving deputy chairman of EPRDF, Addisu Legesse. For the first time in their convention's history, the Revolutionary Democrats have seen a non-combatant sitting beside their chairman, Prime Minster Meles Zenawi. Meles highlighted this fact.

"I am the only one, among those who led the armed struggle, to sit here," Prime Minster Meles told delegates in September 2010. "And I will be gone, come five years."

Indeed, he has gone, and forever, while Hailemariam replaced him as Acting Prime Minster until he gets officially sworn-in-in the Parliament. Some political analysts argue that the succession of Hailemariam is a mere symbolic gesture. Others refute that the ongoing succession plan helped the ruling party to remain intact even after the loss of its leader.

"One can imagine that the assignment of Hailemariam as a foreign minister was to enable him to easily takeover from Meles in the various regional and continental issues that Meles has been pursuing," Solomon Ayele (PhD), senior researcher at the Institute for Security Studies (ISS), reflected on his personal social media accounts.

"Accordingly, while his position as deputy PM ensures continuity in the home front, his position as foreign minister similarly guarantees continuity in regional and continental affairs."

An African diplomat based in Addis Abeba agrees with Ayele.

"We have worked with him on regional issues as deputy Prime Minister and Minister of Foreign Affairs; we know his capabilities. He has the ability to do what used to be done by Meles," Mull Sebujja Katende, Ugandan Ambassador to Ethiopia, told Fortune.

Ethiopians residing in Kampala remembers the day they met Hailemaraim as  it was their first encounter with a senior government official. Now, as the free online encyclopedia, Wikipedia, did swiftly, they update their memory as meeting the new chief of the country.
aend1-2012-09-09_15-01-00-815_1.mp3
13591K   Play   Download
አዲስ አበባ ጳጉሜ 5/2004 ኢትዮጵያውያን በአዲሱ ዓመት ለአገራቸው ዕድገት የጀመሩትን እንቅስቃሴ በማዋል ለልማታቸው የሚያደርጉትን ጥረት እንዲያጠናክሩ የሃይማኖት አባቶች አሳሰቡ።የኢትዮጵያ ኦርቶዶክስ ተዋህዶ ቤተ ክርስቲያን ዐቃቤ መንበረ ፓትርያርክ ብጹዕ አቡነ ናትናኤልና የኢትዮጵያ ካቶሊካዊት ቤተ ክርስቲያን ሊቀ ጳጳሳት ብፁዕ አቡነ ብርሃነየሱስ በየበኩላቸው ባስተላለፉት መልዕክት ዜጎች አዲሱን ዓመት ሲቀበሉ ለአገራቸው ልማትና ዕድገት የሚያደርጉትን ጥረት ለማጠናከር ቃል በመግባት መሆን ይገባዋል"የሰው ልጅ የኖረበት ዘመን ሁሉ የሥራና የታሪክ ዘመን ሆኖ ይታያል። ከዚህ አንጻር ሁሉም ኅብረተሰብ መልካም ታሪክን በማስመዝገብ በተሰለፈበት ዓላማ የሚጠበቅበትን ድርሻ ማበርከት ይኖርበታል" ያሉት ብጹዕ አቡነ ናትናኤል፣ አዲሱ ዓመት የዘመን ለውጥ ብቻ ሳይሆን፤ አዲስ ሥራን የሚጀምርበት ሊሆን እንደሚገባው አመልክተዋል።

"ባለፈው ዘመን ልንሰራው የሚገባንን ሰርተን ከሆነ በአዲሱም ዘመን የበለጠ መልካም ሥራን መሥራት እንችላለን። ልንሰራው የሚገባንን ሳንሰራ እንዲሁ ጊዜውን በቸልተኝነት አሳልፈነው ከሆነ ደግሞ የዘመኑ መለወጥ ብቻ ፋይዳ የለውም።" ብለዋል።
ለአገር ልማትና ለወገን ዕድገት የሚሆን ሥራን በታሪክ አስመዝግቦ ማለፍ ታላቅ ተግባር መሆኑንም አቡነ ናትናኤል አስረድተዋል።አዲ ምክንያት ወላጆቻቸውን ያጡ፣ ጧሪ የሌላቸውን አረጋውያን፣ ለችግርና ለደዌ የተጋለጡትን ወገኖች መርዳት እንደሚያስፈልግም ዐቃቤ መንበረ ፓትርያርኩ አሳስበዋል።
ኢትዮጵያውያን መንግሥት አገሪቱን ለማሳደግ የጀመራቸውን የልማት ሥራዎች ለመደገፍ እጅ ለእጅ ተያይዘው መንቀሳቀስ እንደሚገባቸው አቡነ ብርሃነየሱስ አስገንዝበዋል። በታታሪነት ከተቀጠለ በድህነት ላይ በአጭር ጊዜ ድልን መቀዳጀት እንደሚቻል ተናግረዋል።
አገሪቱ በዓለም የታወቀችበትን የመቻቻልና የመከባበር ባህል በማስጠበቅ ለመጪው ትውልድ እንዲተላለፍ ማድረግ እንደሚያሻ ሊቀ ጳጳሱ አሳስበዋል።
"በአገራችን እየተካሄደ ያለው የሰው ልጆች ሕገ ወጥ ዝውውርን በተመለከተ መንግሥት ትኩረት ሰጥቶ የተለያዩ ኮሚቴዎችን በማቋቋም ለመታደግ እየሰራ ያለውን ሥራ በማድነቅ ይህንንም በማጠናከር የአገርን ገፅታ ከመለወጥ አንጻር ዜጎች በአገራቸው ሰርተው የመኖር ባህልን እንዲያዳብሩ እናስገነዝባለን" ብለዋል።
ኅብረተሰቡ የዘመን መለወጫ በዓልን ሲያከብር በችግር ላይ የሚገኙ ወገኖቹን በማሰብና የአቅሙን መለገስ እንደሚገባውም አቡነ ብርሃነየሱስ መግለጻቸውን የኢትዮጵያ ዜና አገልግሎት ዘገባ አስታውቋል።

አዲስ አበባ ጳጉሜ 5/2004 በአዲሱ ዓመት መላው የኢትዮጵያ ሕዝቦች በአገሪቱ የተጀመሩ የልማት ሥራዎችን አፈጻጸም በላቀ ደረጃ በማሻሻልና አጠናክሮ በመቀጠል አገራዊውን ለውጥ ለማሳካት ከመቼውም ጊዜ በላቀ ቁርጠኝነት እንዲነሱ ፕሬዚዳንት ግርማ ወልደጊዮርጊስ ጥሪ አቀረቡ፡፡ፕሬዚዳንት ግርማ ዛሬ ለመላው የኢትዮጵያ ሕዝቦች ባስተላለፉት የእንኳን አደረሳችሁ መልዕክት ላይ እንዳሉት "ከሌላው ጊዜ በተለየ አዲሱን ዓመት የምንቀበለው ታላቁ መሪ ሕይወቱን የሰጠለትን ትልቁን አደራ ተረክበን ነው።""የታላቁ መሪያችን ጥረትና የትግሉ ውለታ የሚከፈለው ብሩህ ጅምሮቹን ከግብ ስናደርስ ብቻ ነው" ብለዋል፡፡
ስለሆነም በፅኑ መሠረት ላይ የተመሰረተችውን የአዲሲቷን ኢትዮጵያ ህዳሴና የሕዝቦቿን ብልጽግና እውን ለማድረግ በቁጭት ስሜት መነሳት እንደሚገባ አመልክተዋል፡፡
በአገሪቱ የተጀመረው የእድገትና ትራንስፎርሜሽን እቅድ ሁለተኛው ዓመት በስኬት ተጠናቋል ያሉት ፕሬዚዳንት ግርማ፣ በአዲሱ ዓመት የሦስተኛውን ዓመት እቅድ ትግበራ መጀመሩን ተናግረዋል፡፡
"ቀሪዎቹ ሦስት ዓመታትም በተለየ ቁጭትና መሪያችን በጣሉብን ትልቅ አደራ እየተመራን የላቀ ስኬት የምናስመዘግብበት እንደሚሆን እምነቴ የፀና ነው" ሲሉ አክለዋል፡፡
በዚሁ አጋጣሚ መላው የኢትዮጵያ ሕዝብና የዓለም ማህበረሰብ በጠቅላይ ሚኒስትር መለስ ዜናዊ ሕልፈት ወቅት ላሳዩት አብሮነትና ድጋፍ እንዲሁም ፍጹም ጨዋነትን በተላበሰ ሁኔታ ኅዘኑን ለገለጸበት ድንቅ ሁኔታ የተሰማቸውን ልባዊ ምስጋና ማቅረባቸውን የኢትዮጵያ ዜና አገልግሎት ዘግቧል፡፡

For Weleteyohannes Welde, 60, a retired woman with a family of eight, Tuesday, September 4, 2012 was a very disappointing and tiresome day.She came all the way from Jemo Site, Nefas Silk Lafto District, to Atekilt Tera, the major vegetables market located in Arada District to buy vegetables, mainly onions, which were on the top of her holiday shopping list.She found the market, known to be busy even on casual days and swarming with crowds when holidays are approaching, very quiet with less than a week to go for the Ethiopian New Year.She arrived at around 11am in the morning, but most of the shops selling onions were actually closed, many customers were returning home empty-handed. Her search, continuously interrupted by the raain which forced her to take shelter, extended to the early afternoon but to no avail.
She had found a few vendors on the side of the road, which were playing cat and mouse with the few number of police officers who were trying to enforce the price cap levied the previous day. The prices they were calling in hashed tones were a lot more than Weleteyohannes thought it would be. She had assumed that the price for a kilogram of onions could not be more than 10 Br a kilogram, while the vendors were asking 16 Br a kilo.
Around 2pm in the afternoon, Weleteyohannes started her way back empty-handed, the rain which refused to let up adding to her frustration.
It is not enough that we have to put up with continuous increase in the price of goods and what is worse now we can't even purchase with the money we have at hand because there are no shops selling onions, Weleteyohannes complained.
The shops were closed as a result of controversy following the announcement of a price cap on nine items of vegetable on Monday, September 3, 2012. The price ceiling included major vegetables which are needed for the holiday such as onions, tomatoes, and chili.
Traders like Mikyas Biru who has a family store selling only onions were shocked to hear about the price cap. They claimed that the set prices are well below the prices at which they bought the onions from the farmers.
The price set for onions and tomatoes on Monday morning was eight Birr per kilogram while it was seven Birr for chili. This was unfortunate, according to Mikias, for the market which had low activity on Saturday and was totally closed on Sunday as a result of the funeral of the late Prime Minister Zenawi.
"We had only managed to sell 15qt of onion on Saturday while usually we clear up to 65qt in two days," Mikiyas said.
Arada District officials came to the market on Monday and posted the new prices at Mikias's store, which, nevertheless, continued selling with its old prices.
"Then the police closed our shops, and we have stopped selling since then," he said.
The District's trade bureau says, however, that the prices were set by a committee of the traders at the Atkilt Tera, at a meeting called by the District, according to Geletaw Legesse, Trade Inspection & Regulatory Bureau coordinator.
The price for onion was reviewed and increased to 12 Br following a meeting on Tuesday afternoon, because some traders had received their supply at higher prices, Geletaw explained. Mikiyas says he received his supply on Saturday for nine Birr to 10.50 Br.
Shola market, the second largest open air market next to MerKato, was not immune. Onions were selling for 12 Br on Tuesday, while those who tried to buy tomatoes could not find anything.
Doro Wot (chicken stew), one of the most popular food choices for the holiday, needs several kilos of onions to go with one chicken. The chicken market at Shola was very quiet on the same afternoon. The rain had forced the sellers to cover their baskets, protecting the roosters from rain. They uncover the plastic marginally to pull out a rooster whenever the rare potential buyers came to ask them.
Afriq Kassa, 21, clad in a green rain jacket, was one of the traders who were eagerly awaiting customers. He left his home town Sheno, 78km from Addis Abeba, as a result of a disagreement with his father. He moved in with his uncle in Addis Abeba, helping him in the egg-selling business he was involved in. Four years ago, he began selling chicken, for a year as an employee and later as his own business.
Afriq is not a big fan of the holiday market. He argues that the holidays are better for the farmers who come from nearby towns with the chickens they have kept for the occasion making business hard for him.
On Tuesday, Afriq was selling his roosters for 90 to 120 Br. Since the haggling and bargaining is part of the business, he begins calling at a price of 150-160 Br, which shocked some who came to ask.
He says that those who had actual plans to buy will stick around to bargain.
Kassech Negatu, who sells onions and spices, a little further from the chicken stands, was one of the buyers who were not daunted by the rain thanks to the protection of her brown overall rain coat. She bought a medium sized rooster for 70 Br, benefiting from her inner circle connections.
Although prices have shown an increment of 10 to 40 Br, it may increase or even decrease depending on the prices of the farmers, who will begin to come starting from Saturday. The holiday market intensifies after that, Afrique told Fortune, hoping to clear the two box of chicken, each having 50 to 60 roosters and add more if possible.
Shola has also seen an increase in the price of eggs which are selling for 2.50, up by 20 cents a week ago.
The opposite has happened in the market for butter. The price of butter which has reached up to 190 Br during Easter, has now shown a decline. Sheno, the freshest butter is sold for 175 Br, the medium is 155 Br while the 'besale' (stale)is sold for 150 Br. Traders claim that the decline is due to the season. Butter is more abundant during the rainy season, when cows give more milk.
Oil, another commodity with more demand during holidays, has seen no change, the local nigger seed oil selling for 40 to, if sold packaged, 44 Br a litre.
The customers' cooperative shop in the same compound as a couple of the oil shops provides palm oil in three, five, 10 and 20 litre containers for a price of 72.25 Br, 115 Br, 225 Br and 417 Br, respectively.
The shop also provides flour, which is used during the holidays to bake large bread 'defo' for 8.60 per kilo and a 50kg sack for 430 Br.
Wheat prices at Ehil Berenda (the grain market in Merkato) have not shown much difference with a quintal selling from 750 to 850 Br depending on the type. The price of teff, however, has shown an increase. Teff used to be sold for 1,100 to 1,400 before August but now it is shown an increment of 200 to 300 Br. The best kind, magna is sold for 1600 per quintal while the red teff is now sold at 1400 to 1,450 Br. Traders attribute the increase to now being a sowing season and not harvest.
The season, on the contrary, has brought a positive impact on the price of live animals. While in the summer there are only oxen which are fed 'meno', now those which are fed grasses come to the market as well, according to Ashenafi Sheferaw, chairman of Selam Kera Youth Association.
At Kera market, on Wednesday August 5, 2012, with trucks of bulls coming in, prices ranged from 7,000 to 15,000 Br. In Easter the price of oxen had reached up to a maximum of 20,000 Br.
For the holiday, the Addis Abeba Abattoirs Enterprise plans to slaughter from 1,300 to 1,500 bulls providing the services for butcheries as well as individuals, according to Tekola Hailu, Slaughtering Service & Meat Sales director.
The Enterprise also slaughters sheep and is expecting from 400 to 500 to come for the holiday. In addition to offering slaughtering services, the enterprise sells its own slaughtered sheep at 72.65 per kilo and has prepared around a thousand sheep for this purpose. In addition to the main sale outlet located at the enterprise's facility, since Easter it has also opened shops in Ayat and Mebrat Hayle condominium sites, Tekola told Fortune.
The price of live sheep in the market behind Abattoirs enterprise mostly varies between 850 to 2,000 Br while goats are sold for 700 to 800 Br.
The New Year mood was subdued for a while because of the mourning of the death of the Prime Minister. The government started urging the public to return to active life following the funeral on Sunday. The holiday market started responding thereafter, with instrumental music giving way to the usual songs and street bazaars putting up their tents.
And the people will have their holiday items at prices that are not unusually high, despite the initial temporary glitch in the onion market.
The last Ethiopian year had witnessed many ups and downs. As it ends in Tuesday, September 11, 2012, it will remain in the memories of Ethiopians as one of the unforgettable years of the century. The death of the late Prime Minister Meles Zenawi was the utmost saddening event that happened in the last year. Ethiopians expressed their grief with a historic turnout that took the world by surprise. Surely, the mournful event took the national spotlight like no other one in the country. However, it does not mean that there were no other events that gain their own share of the spotlight throughout the year. Events ranging from the release of a new album by pop star Tewodros Kassahun, a.k.a Teddy Afro to the ratification of the new urban land lease law have taken their own share of highlight in the public sphere. With the events came the human faces that stand tall amongst the players. Zooming into the spotlight events ensued last year, Fortune presents a rather intimate disclosure of the personalities behind the events. The order of presentation shows nothing but convenience.Read More
WASHINGTON, Sept 12 (Reuters) – The attack that killed the U.S. ambassador and three other American diplomats in Benghazi, Libya, may have been planned and organized in advance, U.S. government officials said on Wednesday.The officials said that there were indications that members of a militant faction calling itself Ansar al Sharia – which translates as Supporters of Islamic Law – may have been involved in organizing the attack on the U.S. Consulate in Libya's second-largest city.They also said some reporting from the region suggested that members of Al-Qaeda's north Africa-based affiliate, known as Al Qaeda in the Islamic Maghreb, may have been involved."It bears the hallmarks of an organized attack" and appeared to be preplanned, one U.S. official said.
The officials asked for anonymity when discussing sensitive information. More specific details about the possible role of militant groups or cells in the attack were not immediately available.

One U.S. official noted that, in the wake of the collapse of the government of the late Libyan leader Muammar Gaddafi last year, Libyan government arsenals were looted, making small arms and more sophisticated weapons available both to potential militants and black marketeers.

Some U.S. officials cautioned against assuming that the Benghazi attack, or a similarly-timed violent protest at the U.S. Embassy in Cairo, were deliberately organized to coincide with the anniversary of the Sept. 11, 2001, attacks carried out by al Qaeda in Washington and New York.

U.S. and European officials said that in contrast to the Benghazi attack, which some investigators say may have been calculated and organized, the attack on the U.S. Embassy in Cairo appeared more likely to have been a spontaneous eruption by a mob.

Ambassador Christopher Stevens, Foreign Service Officer Sean Smith and two other Americans who have not yet been identified were killed when gunmen stormed the consulate and another U.S. safe house in Benghazi on Tuesday.

A London think-tank run by a former Libyan militant leader suggested on Tuesday that not only was the Benghazi attack "well planned," but that it may have been retaliation for an American drone attack which killed a Libyan leader of al-Qaeda's core command group earlier this year.

The Quilliam Foundation said that 24 hours before the Benghazi incident, al Qaeda leader, Ayman al-Zawahiri, distributed a video to militant websites in which he confirmed the death of his second in command, known as Abu Yahya al-Libi, and urged Libyans to avenge his killing.

Quilliam, whose president, Noman Benotman, once was a leader of an anti-Gaddafi militant faction known as the Libyan Islamic Fighting Group, said that according to its sources, up to 20 militants had prepared for a military assault.

Quilliam said the assault on the Benghazi Consulate took place in two waves. After the first wave, U.S. officials arranged an evacuation of the Consulate by Libyan security forces. As the evacuation was taking place, a second wave of attacks was launched against U.S. officials who had already been moved to a supposedly secure location, Quilliam said.

The Eurasia Group, a strategic consulting firm, said that it also believed that "the attack on the consulate was an orchestrated response by an organized Salafist (ultra-orthodox Muslim) group."

SCROLL DOWN FOR MORE UPDATES
Ethiopia's government will form the Petroleum Development Enterprise that will develop oil and gas resources in partnership with private companies, Mines Minister Sinknesh Ejigu said.The state-owned company will "bolster and enhance development," Sinknesh said today in a phone interview from the capital, Addis Ababa. A similar public enterprise will be set up to extract mineral resources including precious metals, tantalum and potash, she said.
Ethiopia's government in July canceled five production- sharing agreements with PetroTrans Co. because of a lack of progress by the Hong Kong-based company. Sinknesh said last month the government may develop gas fields in the country's eastern Somali region after cancelling its contract with PetroTrans, which it had expected to bring financing of as much as $5 billion. The company rejected the termination of its contract.
The production-sharing accords were for 10 blocks in the Ogaden area of the Somali region, which include the Calub and Hilala fields with natural gas resources estimated at 4 trillion cubic feet. SouthWest Energy, an Addis Ababa-based company, has said it hopes to strike oil in the Ogaden next year.
Landlocked Ethiopia, Africa's second-most populous nation, produces no oil or gas and was reliant on gold, coffee and other agricultural commodities for export earnings of $3.2 billion last year, according to Access Capital, an Addis Ababa-based research company.
The "whole idea" of the enterprise is to work with industry, Sinknesh said. "The private sector is the engine of development, provided they are developmental."
The establishment of the state-owned company has been delayed by the death of Prime Minister Meles Zenawi last month, she said.

በፓርላማ ሽብርተኝነቱ የተረጋገጠውን የኦጋዴን ብሔራዊ ነፃ አውጭ ግንባር (ኦብነግ)ን ዓላማ በመደገፍና የአገር ሉዓላዊነትን በመድፈር ድንበር መሻገራቸው፣ በሰነድና በሰዎች ምስክሮች ተረጋግጦባቸው 11 ዓመታት እንዲታሰሩ የተፈረደባቸው ሁለት የስዊድን ጋዜጠኞች ጨምሮ 1923 ታራሚዎች ዛሬ ከማረሚያ ቤት ይለቀቃሉ፡፡የፍትሕ ሚኒስትሩ አቶ ብርሃን ኃይሉ ጳጉሜን 5 ቀን 2004 ዓ.ም. በሰጡት ጋዜጣዊ መግለጫ እንዳስታወቁት፣ ከአዲስ አበባ ማረሚያ ቤት 619፣ ከዝዋይ ማረሚያ ቤት 282፣ ከሸዋሮቢት ማረሚያ ቤት 893 እና ከድሬዳዋ ማረሚያ ቤት 129 ታራሚዎች፣ በድምሩ ይቅርታ ከጠየቁት 2356 ታራሚዎች ውስጥ 1923ቱ እንዲፈቱ ውሳኔ ላይ ተደርሷል፡፡ በዛሬውም ዕለት ከእስር ይፈታሉ፡፡

በሕገ መንግሥቱ አንቀጽ 71(7) መሠረት የአገሪቱ ፕሬዚዳንት ይቅርታ እንደሚሰጡ በመደንገጉና ለማስፈጸምም የይቅርታ አዋጅ ቁጥር 395/1996 መውጣቱን የገለጹት ሚኒስትሩ፣ ሰባት አባላት ያሉት የይቅርታ ቦርድ ጽሕፈት ቤት ተቋቁሞ በፍትሕ ሚኒስቴር ሥር በመሆን፣ ለታራሚዎች የሚቀርብለትን የይቅርታ ጥያቄ በመመርመር ለፕሬዚዳንቱ እንደሚያቀርብ ተናግረዋል፡፡
በመሆኑም በፌዴራል ደረጃ ወንጀል መፈጸማቸው ተረጋግጦባቸው የቅጣት ውሳኔ የተላለፈባቸው የተጠቀሱት እስረኞች ወንጀሉን በመፈጸማቸው መፀፀታቸውን፣ በድጋሚ ወደ ወንጀል ፊታቸውን እንደማያዞሩና ከእስር ሲወጡ በሰላም እንደሚኖሩ በመግለጽ፣ የኢትዮጵያ ሕዝብና መንግሥት ይቅርታ እንዲያደርግላቸው በፊርማቸው አረጋግጠው በጠየቁት መሠረት ይቅርታውን ማግኘታቸውን ሚኒስትር ብርሃን ገልጸዋል፡፡
የስዊድን ጋዜጠኞች ማርቲን ሽብዬና ዮሐን ፐርሰን የሠሩት ወንጀል በሰውና በሰነድ እንደተረጋገጠባቸው አምነው፣ ለጠቅላይ ሚኒስትር መለስ ዜናዊ በጻፉት ደብዳቤ "ስህተት መሥራታችንን አምነናል፡፡ ሕገ መንግሥቱንና ሕግ መንግሥታዊ ሥርዓቱን እናከብራለን፤ የምንለምነውም የኢትዮጵያ ሕዝብና መንግሥት ይቅርታ እንዲያደርግልን ነው፤" በማለት በፊርማቸው አረጋግጠው ደብዳቤ እንደላኩላቸው ሚኒስትሩ ተናግረዋል፡፡
ጠቅላይ ሚኒስትር መለስ ደብዳቤውን ወደሚመለከተው አካል ሲልኩ፣ ጋዜጠኞቹ ቢለቀቁ ከዲፕሎማሲ አንፃር ያለውን ጠቀሜታ ግምት ውስጥ በማስገባት እንዲታይላቸው ባስቀመጡት አቅጣጫ መሠረት፣ ቦርዱ መርምሮና አፅድቆ ለፕሬዚዳንቱ ሲያቀርብ፣ ፕሬዚዳንቱም እንዲለቀቁ በመስማማታቸው የመፈቻ የምስክር ወረቀታቸው በሐምሌ ወር መሠራቱን አስታውቀዋል፡፡ ነገር ግን ሌሎችም ይቅርታ የጠየቁ ስለነበሩ በዘመን መለወጫ አንድ ላይ እንዲለቀቁ በመወሰኑ ሠርተፊኬታቸው ፍትሕ ሚኒስቴር ቆይቶ ከትናንት በስቲያ ለማረሚያ ቤት መላኩን አውስተዋል፡፡
ማንኛውም ፍርደኛ ከተፈረደበት ማግስት ጀምሮ በሠራው ድርጊት ከተፀፀተ፣ ይቅርታ መጠየቅ እንደሚችል የገለጹት አቶ ብርሃን፣ በዚሁ መሠረት ዓመቱን ሙሉ በተለያየ ጊዜና የተለያዩ ቁጥር ያላቸው ፍርደኞች ይቅርታ መጠየቃቸውንና ከ2900 በላይ ፍርደኞች መለቀቃቸውንም አስታውቀዋል፡፡
አንድ ፍርደኛ ይቅርታ መጠየቅ የሚችለው የተፈረደበትን ጊዜ ግማሹን በእስር አሳልፎ፣ በእስር ላይ በነበረበት ጊዜ ያሳየው ፀባይ ከግምት ውስጥ ገብቶና ዓቃቤ ሕግና ማረሚያ ቤቱ በራሳቸው ይቅርታ ላልጠየቁ እስረኞች በሚያቀርቡት የአመክሮ ጥያቄ መሠረት ቢሆንም፣ ታራሚው የሚያቀርበውን የይቅርታ ጥያቄ ተከትሎ መንግሥት እስረኛው መታረሙን ከግምት ውስጥ ካስገባ፣ እንዳቀራረቡ ግማሹን ቢታሰርም ወይም ባይታሰርም ይቅርታ ሊደረግለት እንደሚገባ ተናግረዋል፡፡ የቅንጅት ታሳሪዎችን፣ የደርግንና ሌሎች ከባድ ወንጀሎች የፈጸሙትን በምሳሌነት ጠቅሰዋል፡፡ ሞትና ዕድሜ ልክ የተፈረደባቸው መለቀቃቸውን በማስታወስ፡፡
እስክንድር ነጋና የሌሎች የፖለቲካ እስረኞችን ጉዳይ አስመልክቶ የተጠየቁት ሚኒስትር ብርሃን፣ "የፖለቲካ እስረኛ የለንም፡፡ ጋዜጠኛንም በጋዜጠኛነቱ አላሰርንም፡፡ የፖለቲካ ፓርቲን ከለላ አድርጐና ጋዜጠኝነትን ተገን አድርጐ በሥራው የሽብርና የተለያዩ ወንጀሎች የፈጸመ፤" ካሉ በኋላ፣ "ለማንኛውም እነሱን በሚመለከት የቀረበ የይቅርታ ጥያቄ ስለሌለ፣ ባልቀረበ ጥያቄ ላይ ምላሽ መስጠት ይከብዳል፤" ብለዋል፡፡ የይቅርታ ጥያቄው ክልልን እንደማይመለከት የገለጹት አቶ ብርሃን፣ ክልሎች የራሳቸው ሕገ መንግሥትና የራሳቸው የሆነ የይቅርታ አሰጣጥ ሥርዓት ስላላቸው በራሳቸው አሠራር የሚሄዱበት መሆኑን አስታውቀዋል፡፡
አዲስ አበባ መስከረም 5/2005 የኢትዮጵያ ህዝቦች አብዮታዊ ዴሞክራሲያዊ ግንባር /ኢህአዴግ/ ምክር ቤት ለሁለት ቀናት በአዲስ አበባ ከተማ ያካሄደውን ስብሰባ በተሳካ ሁኔታ መጠናቀቁን ግንባሩ አስታወቀ። ግንባሩ ለኢትዮጵያ ዜና አገልግሎት በላከው መግለጫ እንዳመለከተው ምክር ቤቱ ስብሰባ ከትናንት ጀምሮ " የልማታዊ ዴሞክራሲያዊ አስተሳሰብ ተግባራዊ ልዕልናን በማረጋገጥ የመለስ/ኢህአዴግን ራዕይ እናሳካ!" በሚል ሰነድ ላይ ሰፊ ውይይት አካሂዷል። እንዲሁም የአገሪቱን ተጨባጭ ሁኔታ፣ ተሞክሮዎችና ዓለም አቀፍ ልምዶችን በመቀመር "የአመራር ግንባታና የህዳሴው ጉዞ" በሚል ርዕስ ቀደም ሲል በታላቁ መሪ በተዘጋጀው ሰነድ ላይና በዕድገትና ትራንስፎርሜሽን ዕቅድ አፈጻጸምና በ2005 የመንግሥት ተግባራት ላይ ተወያይቷል። በአቶ መለስ ዜናዊ ተዘጋጅቶ ከሁለት ወራት በፊት በኢህአዴግ ሥራ አስፈጻሚ ኮሚቴ በጸደቀው ሰነድ ላይ ምክር ቤቱ ባደረገው ውይይት የህዳሴ ጉዞውን ለማጠናከር በድርጅቱ ውስጥ ከአባላት ግንባታ አንስቶ እስከ ስልጠናና አመራር ግንባታ ድረስ በየደረጃው የሚከናወኑ ተግባራት ላይ በሰፊው መክሯል። የመንግሥት መዋቅራዊ ብቃትን ለማጎልበትና የአፈጻጸም ሂደቱን ለማጠናከር መከናወን ያለባቸውን የአቅም ግንባታ ሥራዎች ጋር በተያያዘ የሕዝብ አደረጃጀቶች ጎልብተው የሚወጡበት፣የልማት ጉዞውን የሚያደናቀፉ የኪራይ ሰብሳቢነት አመለካከትና ተግባራትን ኀብረተሰቡን በስፋት በማሳተፍ ለመታገልና የሕዘቡን ተጠቃሚነት ለማረጋገጥ በሚቻልበት ሁኔታ ላይ በዝርዝር ተመልክቷል። ሰነዱ በየደረጃው ውይይት እንዲካሄድበትና በውስጡ የተካተቱትን ተግባራት በአፋጣኝ ወደ ተግባር መሸጋገር እንደሚኖርባቸውም ምክር ቤቱ ወስኗል። ምክር ቤቱ በዕድገትና ትራንስፎርሜሽን ዕቅድ አፈጻጸም አጭር ግምገማና በ2005 የትኩረት አቅጣጫ ሰነድ ላይ ውይይት ያደረገ ሲሆን፣ ባለፉት ሁለት ዓመታት በዕቅዱ አፈጻጸም ላይ የነበሩትን ልምዶች መነሻ በማድረግ ዕቅዱን በላቀ ደረጃ ለማሰፈጸም በከፍተኛ ቁርጠኝነት ለመንቀሳቀስ ውሳኔ አሳልፏል። ከታላቁ መሪ ዕረፍት በኋላ የተፈጠረውን ሰፊ ህዝባዊ እንቅስቃሴ እንደ በጎ አጋጣሚ በመውሰድ በሁሉም ሴክተሮች የተቀመጠውን የዕቅዱ ከፍተኛ ግብ ለማሳካት መረባረብ እንደሚያስፈልግም አመልክቷል። የመንግሥትን የገቢ አቅም የማጠናከር ሥራን በተመለከተም ዘንድሮ ከአምናው በ50 በመቶ ለማሳደግ እንዲሁም ቁጠባን በማጠናከር ኢንቨስትመንትን ለማጎልበትና በዕቅዱ ውስጥ የተያዙትን አበይት ፕሮጀክቶች ለማሳካት መረባረብ እንደሚገባም ምክር ቤቱ አጽንዖት ሰጥቶ ተወያይቷል። በተለይም የኤክስፖርት ምርቶችን በማሳደግና የውጭ ምንዛሪን በቁጠባ በመጠቀም ዕቀዶችን ለማሳካት እንዲሁም የኢንዱስትሪ ምርቶችን በማስፋት ከውጭ የሚገቡ ምርቶችን የመተካት ሥራ ማከናወን እንደሚገባን ምክር ቤቱ አሳስቧል። የዋጋ ግሽበትን ለመቆጣጠር እስካሁን የተደረገውን ውጤታማ እንቅስቃሴ የገመገመ ሲሆን፣ አሁንም የዋጋ ግሽበትን ለመቆጣጠርና ለመከላከል በገጠርና በከተማ የሕዝቡን ገቢ በማሳደግ እንዲሁም ምርትን በማሳደግና በሌሎች የፖሊሲ መሣሪያዎች በመታገዝ ርብርብ በማድረግ በዓመቱ አጋማሽ ላይ የዋጋ ግሽበቱን ትርጉም ባለው ደረጃ ለማውረድ እንደሚቻልም አመልክቷል። የ2005 የድርጅትና የመንግሥት ሥራዎች የአፈጻጸም አቅጣጫ በዝርዝር የተመለከተ ሲሆን ዕቅዶቹን ለማሳካት በገጠርና በከተማ የተጀመረውን የለውጥ አቅም ግንባታ አጠናክሮ መቀጠል እንደሚገባ፤በድርጅት፣ በመንግሥትና በህዝብ አደረጃጀቶች ደረጃ የሚከናወኑ ተግባራትን በዝርዝር ማቀድና መፈጸም፤ በጎ ልምዶችን መቀመርና ማስፋት እንደሚገባም ምክር ቤቱ ተመልክቷል። አገሪቱ በአቶ መለስ ዜናዊ አመራር በአካባቢም ሆነ በአህጉር ደረጃ ስትጫወት የነበረውን በጎ ሚናና መልካም ተቀባይነት አጎልብታ መቀጠል እንዳለባት ምክር ቤቱ አመለክቶ፣ በዓለም አቀፍ ደረጃ ልታበረክት የምትችለውን በጎ አስተዋጽኦ እንድታበረክት የኢህአዴግ አመራር ሚናውን እንደሚጫወትም አረጋግጧል። በመጨረሻም ምክር ቤቱ በአቶ መለስ ዜናዊ ህልፈተ ህይወት የተፈጠረውን የአመራር ክፍተት ለመሙላት ባካሄደው ምርጫ አቶ ኃይለማርያም ደሳለኝን የኢህአዴግ ሊቀ መንበር እንዲሁም አቶ ደመቀ መኮንን የኢህአዴግ ምክትል ሊቀ መንበር ሆነው እንዲያገለግሉ ሰይሟል። ምክር ቤቱ ለኢትዮጵያ ሕዝቦች ባስተላለፈው መልዕክት የታላቁን መሪና የድርጅቱን ራዕይ ለማሳካት የተሰጠውን ታላቅ አደራ በጽናት ቀን ለሌሊት እንደሚረባረብ ቃሉን እንደሚያድስ ቃል ገብቷል። አገሪቱን ከድህነት በማውጣት በብልጽግና ጎዳና እንድትራመድ ለማስቻል፣ሕዝቡም የበለጸገ ኑሮ እንድትገፋ ለማድረግ፣ከመላ የአካባቢውና የአህጉሪቱ ሕዝቦች ጋር በጋራ ጥቅምና በመከባበር ላይ የተመሰረተ ግንኙነት አጠናክሮ ለመቀጠል በሚካሄደው ትግል እንደከዚህ በፊቱ ሁሉ የተሟላ ተሳትፎውና ድጋፍ እንደማይለየው እምነቱን ገልጿል። ለድርጀቱ አባላት ባስተላለፈው መልዕክትም በድርጅቱ ሊቀመንበር በጓድ መለስ ዜናዎ ህልፈት ከደረሰው ከፍተኛ ኅዘን በመውጣት እሳቸው ያሰነቁትን ራዕይ በማንገብ ከመቼውም በላቀ ሁኔታ ወደፊት ለመራመድ የሚያስችለውን ሰፊ መነቃቃትና አቅጣጫ ጨብጦ ስብሰባውን በድል አጠናቋል። አባላት እስካሁን በከፍተኛ ትጋትና ቁርጠኝነት ሲያደርጉት የነበረውን ሁሉ፤ተልዕኮቸቸውን በማሳካት የታላቁ መሪያችንን መለስንና የድርጅቱን ራዕይ ከግብ ለማድረስ ከመቼውም በላቀ ወኔ ከጥገኛ አስተሳሰብና ተግባር በማጥራት እንዲሁም የተፈጠረውን ሰፊ ሕዝባዊ ማዕበል ወደ ላቀ ስኬት በመምራት በቁርጠኝነት እንዲንቀሳቀሱ ምክር ቤቱ ጥሪ አድርጓል። ለትግሉ አጋሮችና ደጋፊዎች ምክር ቤቱ ያስቀመጣቸውን አቅጣጫዎች አንግበው በጋራ ለመሥራት ቃሉን በማደስ እንደ ወትሮው ከጎናቸው እንደሚቆም አረጋግጧል። በአገር ውስጥም ሆነ በውጭ የሚገኙ የትግሉ ደጋፊዎች የታላቁን መሪ አደራ አንግቦ ለጋራ ጥቅምና ደህንነት በሚደረገው ተልዕኮ ድጋፋቸውን እንዲሰጡ ጠይቋል። በሰላማዊና ሕጋዊ መንገድ የሚታገሉ ተቃዋሚ ፓርቲዎች ባስተላለፈው መልዕክት በታላቁ መሪ ድንገተኛ ህልፈት የኅዘን መግለጫ በማውጣትና በአካል በመገኘት በማጽናናታቸው ምክር ቤቱ ምስጋናውን አቅርቧል። ምክር ቤቱ በአገሪቱ የመድብለ ፓርቲ ሥርዓት ተጠናክሮ እንዲቀጥል በጽናት ለመንቀሳቀስ ቁርጠኛ መሆኑን አስታውቋል።የአዲስ አበባና አካባቢው ምርጫ ነጻ፣ግልጽና ፍትሃዊ ለማድረግ በጋራ ምክር ቤቱ አማካኝነት በሚያስማሙ ጉዳዮች በመተባበር በሚያለያ መንገዶች ደግሞ በሰለጠነ መንገድ በትብብር ለመስራት ዝግጁነቱን ገልጿል። የአገሪቱን ህዳሴ ለማረጋገጥ በተጀመረው የለውጥ እንቅስቃሴ እጅ ለእጅ ተያይዞ ለመስራት በድጋሚ ጥሪውን ማስተላለፉን የኢትዮጵያ ዜና አገልግሎት ዘግቧል።

•    አቶ ደመቀ መኮንን ምክትል ሊቀመንበር ሆነዋል
በዘካርያስ ስንታየሁ
ባለፈው ዓርብና ቅዳሜ በዝግ የተካሄደው የኢሕአዴግ ምክር ቤት ስብሰባ የግንባሩን ሊቀመንበርና ምክትል ሊቀመንበር በሙሉ ድምፅ በመምረጥ ተጠናቀቀ፡፡
ከአራቱ አባል ድርጅቶች የተውጣጡ 180 አባላት ያሉት የኢሕአዴግ ምክር ቤት አቶ ኃይለ ማርያም ደሳለኝን በሊቀመንበርነት ሲመርጥ፣ አቶ ደመቀ መኮንን ደግሞ ለምክትል ሊቀመንበርነት ተመርጠዋል፡፡ በድርጅቱ ልምድ መሠረት ሊቀመንበሩ ጠቅላይ ሚኒስትር እንዲሆኑ ምክር ቤቱ ሲስማማ፣ ምክትል ሊቀመንበሩም ምክትል ጠቅላይ ሚኒስትር እንዲሆኑ መወሰኑ ታውቋል፡፡
ከዚህ ዓለም በሞት የተለዩትን የግንባሩን ሊቀመንበር አቶ መለስ ዜናዊን እንዲተኩ በኢሕአዴግ ሕገ ደንብ መሠረት በምክር ቤቱ አባላት የተመረጡት አቶ ኃይለ ማርያም፣ የደኢሕዴን ሊቀመንበርና ምክትል ጠቅላይ ሚኒስትርና የውጭ ጉዳይ ሚኒስትር በመሆን በማገልገል ላይ ነበሩ፡፡ ለግንባሩ ምክትል ሊቀመንበርነት የተመረጡት አቶ ደመቀ የብአዴን ሊቀመንበርና  የትምህርት ሚኒስትር ናቸው፡፡ 
ቅዳሜ ምሽት ላይ በሒልተን ሆቴል ጋዜጣዊ መግለጫ የሰጡት የመንግሥት ኮሙዩኒኬሽን ጉዳዮች ጽሕፈት ቤት ኃላፊ አቶ በረከት ስምኦንና የጠቅላይ ሚኒስትሩ የሕዝብ አደረጃጀትና ተሳትፎ አማካሪ አቶ ሬድዋን ሁሴን እንዳስታወቁት፣ ሦስት ተወዳዳሪዎች ለምክር ቤቱ ቀርበው ሁለቱ ተመርጠዋል፡፡ ቅዳሜ ከቀኑ 10 ሰዓት እስከ ምሽቱ 12፡30 ድረስ በተካሄደው የድርጅቱ ሊቀመንበርና ምክትል ሊቀመንበር ምርጫ ሥነ ሥርዓት የቀረቡት ሦስቱም ዕጩዎች በኢሕአዴግ የመተካካት ፖሊሲ መሠረት በትጥቅ ትግሉ ያልነበሩና የአዲሱ ትውልድ አመራር መሆናቸውን አቶ በረከት ገልጸዋል፡፡ የሦስተኛውን ዕጩ ማንነት ግን ለመግለጽ ፈቃደኛ አልሆኑም፡፡
የኢሕአዴግ ምክር ቤት የመረጣቸው ሁለቱ የግንባሩ ሊቀመናብርት የአገሪቱ ጠቅላይ ሚኒስትርና ምክትል ጠቅላይ ሚኒስትር ይሆናሉ፡፡ በዚህ መሠረት አቶ ኃይለ ማርያም የራሳቸውን ካቢኔ የመምረጥ ሙሉ መብት ሲኖራቸው፣ በእሳቸው ተይዞ የነበረውን የውጭ ጉዳይ ሚኒስትርነት ቦታም እንደሚሾሙበት አቶ በረከት አስታውቀዋል፡፡ የግንባሩ ሊቀመንበር ሆነው የተመረጡት የአቶ ኃይለ ማርያም ጠቅላይ ሚኒስትርነት በይፋ የሚፀድቀው በመስከረም የመጨረሻ ሳምንት ሥራውን በሚጀምረው ፓርላማ አማካይነት ነው፡፡ ነገር ግን ይህ ሥነ ሥርዓት አሠራሩን ለመጠበቅ እንጂ ድርጅቱ ሙሉ ለሙሉ ሥልጣኑን አፅድቆላቸዋል፡፡ ሁለቱ ተመራጮች እስከሚቀጥለው ምርጫ ድረስ እንደሚቀጥሉ አቶ በረከት ገልጸው፣ ኢሕአዴግ ምርጫውን ካሸነፈም በሥልጣን ላይ እንደሚቆዩ ተናግረዋል፡፡
በአቶ መለስ የተያዘው የሕወሓት ሊቀመንበርነት እስካሁን ምርጫ እንዳልተካሄደበት አቶ በረከት አስረድተው፣ ድርጅቱ ወደፊት በሚያደርገው ምርጫ ተተኪው እንደሚመረጡ አስታውቀዋል፡፡
ኢሕአዴግ ከአንድ በላይ ምክትል ጠቅላይ ሚኒስትሮችን ይሾማል ወይ ተብሎ ለቀረበው ጥያቄ በሰጡት ምላሽ፣ በአሁኑ ወቅት ከአንድ በላይ ምክትል ጠቅላይ ሚኒስትር መሾም ድርጅቱ አስፈላጊ እንዳልሆነ አምኖበታል ብለዋል፡፡ "በአሁኑ ጊዜ ከአንድ በላይ ምክትል ጠቅላይ ሚኒስትር መሾም አልታየንም፡፡ በዚህ ጉዳይ ላይም ኢሕአዴግ የጠራ አቋም አለው፡፡ ሁልጊዜም በኅብረት ሥራ የሚያምን ድርጅት ነው፡፡ በከተማው የሚወራውን ወሬ እንሰማለን፡፡ ኢሕአዴግ ግን በሚወራው ወሬ አይመራም፤" ሲሉ አቶ በረከት አስረድተዋል፡፡ ከአቶ መለስ ሕልፈት በኋላ አቶ ኃይለ ማርያም በተጠባባቂ ጠቅላይ ሚኒስትርነትና በቀድሞው ሹመታቸው ለምን ተጠሩ? አሁንስ ምን ተብለው ይጠራሉ? ተብለው ተጠይቀው፣ "የማዕረጋቸው አጠራር የሚጨምረውና የሚቀንሰው ነገር የለም፡፡ አሁን የሰጠናቸው ኃላፊነት እጅግ ከባድ ነው፡፡ በአቶ መለስ ወንበር ላይ ነው ያስቀመጥናቸው፡፡ እንደ ድርጅት ሥራ ላይ ስለምናተኩር ኢሕአዴግ የሚያስበው የሕዝብን አደራ እንዴት አሳካለሁ የሚለውን ብቻ ነው፤" ብለዋል፡፡
በዕድገትና በትራንስፎርሜሸን ዕቅድ አፈጻጸም ላይ አጭር ግምገማ ያካሄደው ምክር ቤቱ፣ የ2005 ዓ.ም. የትኩረት አቅጣጫዎችን የሚመለከት ሰነድ በመመርመር ውሳኔዎችን ማሳለፉ ታውቋል፡፡
በሁለቱ ቀናት ስብሰባው በድርጅትና በፖለቲካ ሥራዎች ዙሪያ በመምከር መሠረታዊ አቅጣጫዎችን ምክር ቤቱ ማስቀመጡን የገለጸው ኢሕአዴግ፣ በጠቅላይ ሚኒስትር መለስ ዜናዊ አመራርና በድርጅቱ የተጀመረውን የኢትዮጵያ ህዳሴ ለማስቀጠል መስማማቱን አስታውቋል፡፡ የድርጅቱን የአመራር ግንባታ በተመለከተ በተዘጋጀው ሰነድ ላይ በመወያየት ውሳኔ ማሳለፉም ተገልጿል፡፡
በምክር ቤቱ ስብሰባ ላይ የኢሕአዴግ አጋር ድርጅቶች ሊቀመናብርትና የክልል አስተዳዳሪዎች መገኘታቸው ታውቋል፡፡
አቶ ኃይለ ማርያም ሐምሌ 12 ቀን 1957 ዓ.ም በደቡብ ክልል ወላይታ ዞን ውስጥ የተወለዱ ሲሆን፣ የአንደኛና ሁለተኛ ደረጃ ትምህርታቸውን እዚያው አካባቢ ተምረዋል፡፡ አቶ ኃይለ ማርያም የመጀመሪያ ዲግሪያቸውን በሲቪል ምሕንድስና ከአዲስ አበባ ዩኒቨርሲቲ ካገኙ በኋላ፣ በአርባ ምንጭ የውኃ ቴክኖሎጂ ኢንስቲትዩት ሠርተዋል፡፡ በአርባ ምንጭ ዩኒቨርሲቲ ለሁለት ዓመት ከሠሩ በኋላ ፊንላንድ ከሚገኘው ቴምፕር ዩኒቨርሲቲ ኦፍ ቴክኖሎጂ ሁለተኛ ዲግሪያቸውን በሳኒቴሽን ምሕንድስና አግኝተዋል፡፡ አቶ ኃይለ ማርያም የደቡብ ኢትዮጵያ ሕዝቦች ዲሞክራሲያዊ ንቅናቄ (ደኢሕዴን) ሊቀመንበር ሲሆኑ፣ ከ2002 ብሔራዊ ምርጫ በኋላ የአገሪቷ ምክትል ጠቅላይ ሚኒስትርና የውጭ ጉዳይ ሚኒስትር ሆነው ሲሠሩ ቆይተዋል፡፡
አቶ ደመቀ መኮንን በአማራ ክልል አዊ ዞን ቻግኒ የተወለዱ ሲሆን፣ በአማራ ክልል የአስተዳደርና ፀጥታ ጉዳይ ቢሮ ኃላፊነት፣ በክልሉ ምክትል ፕሬዚዳንትነትና በአቅም ግንባታ ቢሮ ኃላፊነት ሠርተዋል፡፡ በአሁኑ ወቅት ደግሞ የትምህርት ሚኒስትር ናቸው፡፡
የ47 ዓመቱ አቶ ሀይለማሪያም ደሳለኝ በደቡብ ክልል ወላይታ ዞን ቦሎሶ ሶሬ ወረዳ በአረካ ከተማ ነው የተወለዱት ።የወጣትነት ዘመናቸውንም በዚህ በተወለዱበት ሰፍራ ያሳለፉ ሲሆን ፥ በ1980 ዓመተ ምህረት የባችለር ድግሪያቸውን ከአዲስ አበባ ዩኒቨርሲቲ በምህንድስና አግኝተዋል ።ገና በወጣትነት ዘመናቸው የያኔውን የአርባምንጭ ውሃ ቴክኖሎጂ ኢንስቲትዩት የዛሬውን አርባምንጭ ዩኒቨርሲቲን በመምህርነት አገልግለዋል ።በተቋሙ ቆይታቸው ባገኙት ነፃ የትምህርት እድልም ወደ ፊንላንድ በማቅናት ከታምፔሬ የቴክኖሎጂ ዩኒቨርሲቲ በስነ ንፅህና ምህንድስና የማስተርስ ድግሪያቸውን ተከታትለዋል ።
ከተመለሱም በኋላ የአርባ ምንጭ ውሃ ቴክኖሎጂ ኢንስቲትዩት ዲን በመሆን ለ13 ዓመታት ያገለገሉ ሲሆን ፥ በነዚህ ጊዜያት ውስጥም ከአሜሪካው አዙሳ ፓስፊክ ዩኒቨርሲቲ በድርጅት አመራር የማስተርስ ድግሪ አግኝተዋል ።
አቶ ሀይለማሪያመ ደሳለኝ በ1990ዎቹ መግቢያ ላይ የኢትዮጵያ ህዝቦች አብዮታዊ ዲሞክራሲያዊ ግንባር /ኢህአዴግ/ አባል በመሆን
በአገሪቱ የፖለቲካ እንቅስቃሴ ውስጥ መሳተፍ ጀምረዋል ።
የደቡብ ብሄር ብሄረሰቦችና ህዝቦች ክልላዊ መንግስትን በምክትል ርእሰ መስተዳደርነት ሲያገለግሉ የነበሩት አቶ ሀይለማሪያም በ1998
ለአራት ዓመታት የክልሉ ርእሰ መስተዳድር ሆነው ሰርተዋል ።
በመቀጠልም አቶ ሀይለማሪያም የህዝብ ተወካዮች ምክር ቤት አባል በመሆን የተንቀሳቀሱ ሲሆን ፥ በምክር ቤቱ የመንግስት ጉዳዮች
ተጠሪ ሚኒስትርም ነበሩ ።
ከዚህ በተጓዳኝም በጠቅላይ ሚኒስትር ፅህፈት ቤት በተለያዩ ጉዳዮች ላይ አማካሪም ሆነው የሰሩ ሲሆን ፥ የጠቅላይ ሚኒሰትሩ
የማህበራዊ ጉዳዮች ፣ የህዝብ አደረጃጀትና ተሳትፎ ልዩ አማካሪም ሆነው የሰሩባቸው ጊዜያቶች ነበሩ ።ከ2002 አገር አቀፍ መርጫ በኋላም በድጋሚ የህዝብ ተወካዮች ምክር ቤት አባል ሆነው የተመረጡ ሲሆን ፥ በጠቅላይ ሚኒስትር መለስ
ዜናዊ ካቢኒ ውስጥም በምክትል ጠቅላይ ሚኒስትርነትና በውጭ ጉዳይ ሚኒስትርነት ተሹመው በማገልገል ላይ ይግኛሉ ።
በፓርቲያቸው ውስጥ ባላቸው እንቀስቃሴም የኢህአዴግ አባል በሆነው ድርጅታቸው በደቡብ ኢትዮጵያ ህዝቦች ንቅናቄ / ደኢህዴን/
ሊቀመንበር በመሆን ከ10 ዓመት ለሚበልጥ ጊዜ እየሰሩ ይገኛሉ ።
የኢህአዴግ ስራ አስፈፃሚ ኮሚቴ አባልም ሲሆኑ ፥ ከሁለት ዓመት በፊት የድርጅቱ ምክር ቤት መደበኛ ስብሰባ ላይ ምክትል
ሊቀመንበር ሆነውም ተመርጠዋል ።
ከወይዘሮ ሮማን ተስፋዬ ጋር ትዳር መስርተውና ሶሳት ልጆች አፈርተው እየኖሩ የሚገኙት አቶ ሀይለማሪያም ደሳለኝ ዛሬ የኢህአዴግ
ሊቀመንበር ሆነው ተመርጠዋል ።
በፓርቲው አሰራርም መሰረት የኢፌድሪ ጠቅላይ ሚኒስትር በመሆን ያገለግላሉ ።

አዲስ አበባ መስከረም 11/2005 አቶ ኃይለ ማርያም ደሳለኝ የኢፌዴሪ ጠቅላይ ሚኒስትር ሆነው ተመረጡ። አቶ ኃይለ ማርያም የሕዝብ ተወካዮች ምክር ቤት ዛሬ ባካሄደው አራተኛ ዓመት ሁለተኛ የሥራ ዘመን ሁለተኛ አስቸኳይ መደበኛ ስብሰባ ነው። ተሿሚው ሥልጣኑን የተረከቡት ባለፈው ዓመት መጨረሻ ከዚህ ዓለም በሞት የተለዩት በጠቅላይ ሚኒስትር መለስ ዜናዊ ምትክ ነው። ተሿሚው ሥራቸውን የኢትዮጵያ ፌዴራላዊ ዴሞክራሲያዊ ሪፐብሊክ ሕገ መንግሥትን መሠረት በማድረግ ለመሥራት ቃለ መሃላ ፈጽመዋል። አቶ ኃይለ ማርያም በምክትል ጠቅላይ ሚኒስትርና በውጭ ጉዳይ ሚኒስትርነት ሲሰሩ መቆየታቸው ይታወሳል።

aend1-2012-09-30_15-01-00-054_1.mp3
13594K   Play   Download Radio
- Minister of Water Resources and Irrigation Mohamed Bahaa Eddin said on Tuesday that the dispute over the Entebbe agreement between the Nile Basin countries does not prevent cooperation between them.The dispute between the upstream and downstream states can be resolved in the future through dialogue, he added.Bahaa Eddin said at a press conference Tuesday that "preparations for the meeting of the Nile Basin countries to be held in Rwanda by the end of this month have been discussed, in addition to economic cooperation with the Nile Basin countries."

The minister stressed that the Tripartite Commission — made up of Egypt, Sudan and Ethiopia — would meet on 8 October in Addis Ababa to discuss the effects of the Renaissance Dam in Ethiopia on both Egypt and Sudan. They will visit the dam site along with experts undertaking studies on the effects of building the dam on Egypt and Sudan.
President Mohamed Morsy visited Addis Ababa as the head of Egypt's delegation at the African Summit in July.
Prime Minister Hesham Qandil will visit South Sudan next week to discuss joint cooperation, Bahaa Eddin said.
"There is a development project [being prepared] for the Nile Basin countries that costs about US$100 million," Bahaa Eddin said. "Mega projects between Egypt and the Nile Basin countries will have international funding," he added, noting that Qandil is discussing extending the route between Cairo and Khartoum to reach Addis Ababa, in order to increase commercial exchange.
Ethiopia, Uganda, Rwanda, Tanzania and Kenya signed the Entebbe agreement in April 2010, which stipulated the redistribution of Nile water. Egypt and Sudan had both boycotted the talks, and Egypt declared the agreement to be non-binding. Burundi joined in March 2011, making it more likely for the agreement to go into effect.
Egypt has said on a number of occasions that it will not accept an agreement about water redistribution that does not guarantee its historical rights. According to an agreement signed with Sudan in 1959, Egypt's share of Nile water is estimated at 51 billion square meters annually, while Sudan's share is estimated at 18 billion square meters. (Egypt Independent)

The cabinets of Sudan and South Sudan have approved the agreements the two countries recently signed relating to issues resulting from South Sudan's independence last year.According to Sudan tribune, South Sudan's cabinet approved the deal on Saturday followed by the Sudanese Council of Ministers approving the agreement in an emergency session held on Sunday.In Juba the South Sudanese leaders were also keen to emphasize their unanimous and unconditional endorsed proposal by African Union High-Level Implementation Panel (AUHIP) on the oil contested border region of Abyei and called for immediate implementation to its totality.The issue of Abyei and other contested border regions was the major issue not resolved by the talks that concluded with a presidential summit between Sudan's President Omer Al-Bashir and his South Sudanese counterpart Salva Kiir Mayardit in Addis Ababa.

The AUHIP propose that a UN organized referendum in October 2013 should resolve the status of the area but Khartoum wants more members of the nomadic Misseriya tribe, who enter the region with their cattle for some months each year, to be granted voting rights.
"The council has approved the agreements which the Sudanese government signed with South Sudan in Addis Ababa prior to submitting them to the Sudanese Parliament for official endorsement," Omer Mohamed Saleh, Secretary General of the Sudanese cabinet, told reporters here.
"The council has reiterated its commitment to the implementation of all the agreements to end the differences between the two countries," he said.
The two countries inked the deals on cooperation, security and post-secession, witnessed by the members of the mediation of the African Union High Implementation Panel.
The two presidents have earlier directed the two negotiating delegations to form joint mechanism to immediately embark on implementation of the signed deals following endorsement by the two countries' parliaments.

The World Bank's Board of Executive Directors yesterday (September 25th) endorsed a new Country Partnership Strategy (CPS) for Ethiopia, allowing it to build on the development progress over the last five years of the previous country strategy and provide further assistance for the creation of more growth, more jobs, better health and education and lift more people out of poverty.In line with the new Country Partnership Strategy, the Board also approved two International Development Association interest-free credits totaling US$1.15 billion to support Ethiopia's commitment towards expanding the reach of key services across the country, and develop road networks to promote better regional trade and internal travel. US$600 million of this is development financing for the third phase of the Promoting Basic Services (PBS III) program which is co-financed by the Government of Ethiopia, and other development partners including the European Union, the UK Department for International Development, the African Development Bank, Italy, Austria and others.
"PBS III will contribute to Ethiopia's rapid progress towards achieving many of the Millennium Development Goals, by providing funding for crucial staff to help to improve key services such as education, health, food production, water and sanitation, and rural roads. Promoting improved access to quality, decentralized basic services is also central to the core elements of Ethiopia's new CPS," said Guang Zhe Chen, the World Bank's Country Director for Ethiopia.
Ethiopia's new Country Partnership Strategy has two main areas of focus: "Fostering competitiveness and employment" including improved delivery of infrastructure, and "Enhancing resilience and reducing vulnerabilities", including developing a comprehensive approach to social protection and risk management. Supporting the Government's impressive progress in expanding the road network, the Ethiopia Transport Sector Project will invest US$415 million to upgrade five main roads that will play an important role in supporting economic growth.
"The size and quality of the national road network is a major barrier to more economic growth and less poverty in Ethiopia. By improving conditions and safety on these main roads, we believe this will help stimulate local development and create more jobs and opportunities", said Chen. Another priority of the Country Partnership Strategy will be to further emphasize the development role of women by mainstreaming their close involvement in these projects.

A more than 40 member delegation of community leaders from Montgomery County led by County Executive Isiah Legget is visiting Ethiopia since September 24, 2012. The delegation in its visit to the city of Gonder signed a sister city memorandum of understanding on 28th of September. The memorandum signed between the County of Montgomery and the City of Gonder envisages cooperation between the two cities on areas of health, education and other areas of cooperation.
It particularly aims to enhance knowledge transfer, enhance economic competitiveness as well as community participation. Montgomery County being home for more than 8,000 Ethiopians and Ethiopian born Americans, the sister city agreement will have a significant role in strengthening the people to people relations between the two countries. In a reception held for the group, Isiah Legget, said the County's Sister City Committee which includes Ethiopian subcommittee is the institutional arm tasked with translating the sister city agreement in to action. He said, as the part of this agreement Montgomery County will assist schools of all levels in Gonder .
Montgomery College in particular will also be twinned with Gonder University, which is undergoing massive expansion. According to him, the County has already sent computers and medical equipments to be distributed to schools and clinics in Gonder. With regard to cooperation in the area of the health sector Montgomery County will help health centers in Gonder through its assistance of medical equipments and ambulances. He further added that" Montgomery County will work closely with City of Corvallis in Oregon State which is also a sister city of Gonder ".
Corvalis has been working with administration of city of Gonder to alleviate the problem of water shortage in Gonder. Responding to a question Ambassador Taye Atsekesellasie, Director General of the American Affairs Directorate on the occasion thanked the group for visiting Ethiopia and hailed the signing of the memorandum as a bridge linking the communities in both countries.

Tagged: Asia, Australia, and Africa, Business, Business, East Africa, Ethiopia, Europe and Africa, External Relations, Infrastructure, Investment
Tossa, the biggest steel factory in the making, has shortlisted two Chinese and one Italian company, for a half a billion-dollar turnkey project.Tossa Steel Factory, which will have the capacity to produce 1.3 million tonnes of steel a year, received technical and financial proposals from nine international firms for the turnkey project, six months ago, and shortlisted three of them three weeks ago. The turnkey project embraces the engineering, procurement, construction, and commissioning of the factory.
Nine international companies, drawn from Germany, China, Italy, South Korea, and France, showed interest in executing the turnkey project in December 2011. Chinese companies are the most interested in the project. China National Building Material (CNBM) Co Ltd, Sinosteel Corporation, and Maanshan Iron & Steel Co Ltd submitted their proposals.
The state-owned Maanshan Iron & Steel Co Ltd, established in 1958, is engaged in the manufacture and distribution of iron and steel products. The company claimed that it is the third-largest steel producer in China and has taken part in the major developments of the country's iron and steel industry. Maanshan launched pioneer projects in China, such as the first train wheel production line and the first high-speed wire and rod mill of the country, according to its official website.
Like Maanshan, CNBM is also a state-owned enterprise, which is mainly engaged in producing cement, lightweight building materials, fibreglass, and composite materials and providing engineering services. Founded in 2005, CNBM is the largest cement and gypsum board producer in China and Asia, respectively, according to its website.
The third Chinese company, Sino Steel Corporation, also belonging to the state, is mainly engaged in developing and processing metallurgical mineral resources. The company, established in 1993, has 86 subsidiaries, of which 63 are in China and 23 are abroad, including in South Africa. Providing refractories for steel industries is among the services listed on its website.
Though, Tossa officials admitted that two Chinese firms had passed the final evaluation, they refused to disclose their names. However, it is already known that one of the two Italian contenders for the project, Danieli SpA, is among the shortlisted companies.
Danieli, Italy's biggest steel mill engineering company, is known for producing rolling mills for long products and special steels and steel melting and refining processors for steel production. Established in 1914, the company claimed that it has supplied 90 turnkey plants since 1967.
Tossa was evaluating the financial and technical proposals of the Italian and the two Chinese companies and was expected to award the selected firm this week. The awarded company is expected to design the installation, procure the necessary materials, and build the project, either directly or by subcontracting part of the work, according to a source close to the issue.
"The company that presents the lowest price and passes the technical evaluation will undertake the engineering, procurement, construction, and commissioning of the factory," the source told Fortune.
The Steel Factory, established by Mohammed Hussein Ali Al-Amoudi (Sheik), will be built on a location 30km from Kombolcha, 376km north of the capital in Amhara Regional State. The company, which is expected to be completed in three years' time, has plans to produce steel products, including billets, reinforcement bars, and hollow sections. The factory also plans to produce steel for railway tracks in its second phase.
There are around 14 long and flat steel manufacturers in Ethiopia. The production capacity of the 14 basic metal manufacturing companies exceeded one million tonnes in 2009/10. However, the actual production capacity of the factories stood at 372,559tn, according to a Japan International Cooperation Agency (JICA) 2010 study on Basic Metal and Engineering Industries.
The country's per capita steel consumption is to grow from 12.1kg in 2010 to 34.7kg in 2015, the study forecasted.
According to the five-year projection, steel consumption will grow by 28pc, and the demand will reach three million tonnes by 2014/15. The venture of Tossa, which received its investment license from the Ethiopian Investment Agency (EIA) in July 2011, expected to fill the forecasted supply and demand gap.

የእምነትና የባህል ወረራ  በኢትዮጵያዊኪሊክስ በአለፈው አመት ሁለት አዳዲስ እምነቶች በወረራ መልክ ወደ ኢትዪጵያ መግባታቸውን አጋልጦ እንደ ነበር ይታወቃል፡፡ እነዚህ እምነቶች ዋሀቢይና ሰለፊይ ይባላሉ፡፡ ሁለቱም ከአረብ አገር የመጡ አክራሪ እምነቶች ናቸው፡፡ የዛሬ 20 አመት ዋሀቢዝም ወደ ኢትዮጵያ ሲገባ ሰለፊይ ደግሞ የዛሬ 10 አመት ሊገባ ችሏል፡፡ ሁለቱም በአጭርና በረዥም ጊዜ የሚያከናኗቸው ድርጊቶች ነበሯቸው፡፡ በአለፉት አስርት አመታት ውስጥ ከአከናወኗቸው ተግባራት መሀከል ነባሩን የእስልምና እምነትንና ባህልን ተቀባይነት ማሳጣት፣ እንዲሁም በገጠር የሚገኙትን ጥንታዊ የሙስሊም መስጊዶችን ማፈራረስ ነበር፡፡ እነዚህ በአጭሩ መርሀግብራቸው ውስጥ ተካተው ከተከናወኑት ተግባራት ዋና ዋናዎቹ ናቸው፡፡ምንአልባት ዊኪሊክስ እንዳጋለጠውና ከዚያም የምዕራቡ የዜና አውታሮች ተቀብለው ቢያስተጋቡት ኖሮ፣ ማን ያውቃል ዛሬ የመብት ጥያቄ የተባለው የእምነትና የባህል ወረራ ተብሎ በስሙ ሊጠራ ይችል ይሆን ነበር የሚል እምነት አለን፡፡

እኛ እንኳን በአለችን ትንሽ መረጃ፣ የዛሬ 4 አመት ሽህ መሐመድ

አወል የተባሉ የቦረና ተወላጅ የሆኑ የመንፈስ አባትን በዚሁ ሬዲዮ

አቅርበን ወደ አገራችን በመግባት ላይ ስለሚገኝው አዲሱ እምነት

አንስተን ተወያየተን ነበር፡፡ በጊዜው ዋሀቢዝም እንጂ

ሰለፊይ የሚባል እምነት ገና አይታወቅም ነበር፡፡

ሽህ-አህመድም በማብራሪያቸው ላይ ስለ ሆኔታው ሲያስረዱ

ሲወርድ ሲዋረድ የመጣውን እምነታችንን ለማስቀየር

የሚደረግ የዋሀቢስቶች እንቅስቃሴ ነው ብለው መናገራቸው

የሚታወስ ነው፡፡

ከዚህ ቃለ መጠይቅ በኃላ የተሰማ የተቃውሞ ድምፅ ቢኖር በዳያስፖራው የሚኖሩ የእምነቱ አራማጆች ብቻ ነበሩ፡፡ እነዚህ ደግሞ በዚያን ጊዜ ዋና የኢህአዴግ መንግስት ደጋፊዎች እንጂ በተቃዋሚነት አይታወቁም ነበር፡፡ " ኢህአዴግ የመጣው ለሙስሊም ሕብረተሰብ ነው " ሲሉም እንደነበር የምናስታውሰው የትናንት ትውስታችን ነው፡፡

ታዲያ እነዚህ የትናት የኢህአዴግ ደጋፊዎች ለምን ዛሬ ከመንግስት ጋር ቅራኔ ውስጥ ሊገቡ ቻሉ ብሎ መጠየቁ አግባብነት ያለው ይመስለናል፡፡  እንደሚሉት የመብት ጥያቄ ቢሆን ኖሮ ከኢህአዴግ የበለጠ ለእነሱ የሚቆም አጋር ድርጅት ማግኛት አይቻልም ነበር፡፡

ቋሚ ጥቅም እንጂ ቋሚ ወዳጅ እንደሌለ ሁሉ፣ የሀገራችን ዋሀቢዮችና ሰለፊዎች ከቅርብ ጊዜ ጀምሮ ከመንግስት ጋር በአንዳንድ ጥያቄዎች ቅራኔ ውስጥ ሊገቡ ችለዋል፡፡

ወደ ዊኪሊክስ ሚስጢራዊ ሰነድ ስንመለስ የኢትዮጵያ ዋሀቢዮችና ሰለፊዎች በባሌ አውራጃ የ400 አመት እድሜ ያላቸውን ወደ 30 የሚጠጉ ጥንታዊ የሙስሊም ቅዱስ ስፍራዎችን እንደ አፈራረሱ ይፋ አድርጓል፡፡ በገጠር ቦታዎች ላይ በየአመቱ የሚከበሩትን በአላትንና ንግስናን ከቁርአን ውጪ ነው በማለት ወደ እነዚህ ቅዱስ ስፍራዎች የሚሄዱትን የምዕምናን ቁጥር እንዲቀንስ አድርገዋል፡፡ በወሎ ወረኢሉ ውስጥ ለዘመናት ሲከበር የነበረውን ፣ የጃማው ንጉስ በመባል የሚታወቀውን የልደት በዐል እንዳይከበር ቅስቀሳ አደርገዋል፡፡

ምንአልባት እነዚህ ድርጊቶች በአፍጋኒስታን፣ በሱማሌ፣ በሊቢያና በማሊ የተደረጉ ድርጊቶች ሊመስሉን ይችሉ ይሆናል፡፡ እድሜ ለዊኪሊክስ እነዚህ ድርጊቶች ለአለፉት 10ት አመታት በገጠሪቱ ኢትዮጵያ እየተለመዱ የመጡ የጥቃት እርምጃዎች ነበሩ፡፡

የኢትዮጵያ መንግስት ይሄ ሁሉ ጥፋት በገጠሪቱ ኢትዮጵያ ሲካሄድ እስካሁን ዝም ብሎ አሁን በቅርቡ በጉዳዩ ላይ እጁን ማስገባቱ ምንአልባት የዋሀቢዮችና የሰለፊይ እምነቶች የሶሻል፣ የኤኮኖሚና የፖለቲካ እንቅስቃሴ ጭምር መሆኑን ዘግይቶ ስለተረዳው ይሆን የሚል ጥያቄ አንስተን ወደ ቀጣዩ አጭር ጥናታዊ ፁዑፍ እናመራለን፡፡

ኢትዮጵያ እጆቿን ወደ አላህ ትዘረጋለች

እስልምና እንደዛሬ በአረቡ አለም ገና ሳይታወቅና የእምነቱ አራማጆችም እንደ አውሬ በየቦታው እየታደኑ በሚገደሉበት ጊዜ ሀገራችን ኢትዮጵያ ሀይማኖቱን ተቀብላ፣ የሚታደኑትን የነብዩ መሐመድ (ሰአወ) ቤተሰቦችን በአክሱም ቤተ መንግስት አስጠግታ ያኖረች ብቸኛ የአለማችን አገር ናት፡፡ በዚህም ሳቢያ የተባበሩት መንግስትት ድርጅት ወይንም ዩኤን፣ ኢትዮጵያን የመጀመሪያ ሰደተኞች ተቀባይ አገር ብሎ እስከመሰየም ደርሶል፡፡ ከነብዩ መሐመድ (ሰአወ) ጊዜ ጀምሮ እስከ አለፉት 20 አመታት ድረስ በብቸኝነት በኢትዮጵያ ውስጥ ይኖር የነበረው እምነት ሱፊ በመባል የሚታወቀው ሰላማዊ እምነት ብቻ ነበር፡፡

ከላይ እንደገለፅነው በአለፉት 20ና 10ት አመታት ውስጥ ዋሀቢዝምና ሰለፊይ የሚባሉ ወደ አገራችን ሊገቡ ችለዋል፡፡

እነዚህ ሁለት እምነቶች ለምን ወደ አገራችን ገቡ የሚል ተቃውሞ የለንም እንዲያውም ሀገራችን በአለም የምትታወቀው የተለያዩ እምነቶችን ተቀብላ በማስተናድ ስለሆነ ይሄም በእኛ ዘመን በመፈፀሙ ልንደስት ይገባናል፡፡  ነገር ግን የዋሀቢዝምና የሰለፌይ ፍልስፍናን የምንቃወመው፣ እኛ ብቻነን እውነተኞቹ፣ ያለእኛ እስልምና የለም፣ ለዘመናት የነበረው እስልምና የእውነት እምነት አይደለም፣ ምክር ቤቱ ወይንም መጅሊስ በመባል የሚታወቀው   መመራት ያለበት በእኛ ነው ፣ እኛ ደግሞ የአረብ አገር ትምህርት ያለን ወዘተ ነን ሲሉና ሲቀሰቅሱ ይህ ልክ አይደለም ብለን እንቃወማለን፡፡

" በአረብኛ አላህ 99ኝ ሰሞች አሉት፣ ማንም በፈለገው ስሙ እየጠራ ያመስግነው " የሚል የቆየ የአረቦች አባባል አለ፡፡ ይሄም ሲባል እስልምና 99ኝ ቦታ ይከፈልና 99 እምነቶች ይኖሩት ማለት እንዳልሆነ መታወቅ አለበት፡፡ ታዲያ ለምን ሱኒ፣ ሺአ፣ ሀነፊ፣ ሻፊኢ፣ መሊኪ፣ ሀንባሊ፣ ማቱርዳዊ፣ አል ሙስሊም፣ አሻራኢ፣ አጣራዊ፣ ወዘተ፣ እየተባለ ዛሬ ሙስሊሞች እርስ በርሳቸው ለምን እንደሚተላለቁና የአለም መሳቂያ እንደሚሆኑ አይገባንም፡፡

 

እነዚህ ከላይ የተዘረዘሩትና የአልተዘረዘሩ እምነቶች እንደ ዋሀቢና ሰለፊይ እምነቶች ቀስ በቀስ ወደ ሀገራችን መግባት ከጀመሩ የሚያስከትለውን ችግር ከወዲሁ መመልከቱ ተገቢ ይመስለናል፡፡ የዋሀቢና የሰለፊይ ፍልስፍናዎች መጀመሪያ ወደዚች አገር የዛሬ 20 አመትና 10 አመት ሲገቡ፣ የእስልምና ምክርቤት ወይንም መጅሊስ እጆቹን ዘርግቶ እንደተቀበላቸው፣ እነሱም በተራቸው ከአረብ አገሮች ባገኙት ገንዘብ ሲበለፅጉና ሲደራጁ ተመሳሳይ ከበሬታ መስጠት ይገባቸው ነበር፡፡ በተቃራኔው ጭራሽ ሊያጠፏቸው ሌት ተቀን ሴያሴሩ ይታያሉ፡፡ በመብት ጥያቄ ሰበብ ቀጣዩን መረሀግብራቸውን ለማሳካትና የሙስሊም ምክርቤቱን ለመቆጣጠር የሚያስችል እንቅስቃሴ ለማድረግ አርብን የፀሎትና የተቃውሞ ቀን ብለው ሰይመውታል፡፡

አያድርገውና ምክርቤቱን ወይንም መጅሊሱን ዋሀቢዩችና ሰለፌዎች ተቆጣጥረው ቢመሩት ለዘመናት የሚታወቀው የኢትዮጵያ ሱፊ እምነት በቀጣይነት የምናገኘው እምነት ይሆናልን ? የኢትዮጵያ ዋሀቢዩችና ሰለፌዎች ከተቀረው የአለም ዋሀቢዩችና ሰለፊዎች በምን ይለያሉ ? ዊኪሊክስ ይፋ ባደረገው ማሰረጃ መሠረት የኢትዮጵያ ዋሀቢዩችና ሰለፊዎች በምንም እንደማይሻሉ በማስረጃ አሰይቶናል፡፡

ዋሀቢዝምና ሰለፌይ መቼና የት ተጀመሩ፣ እነማንስ መሰረቷቸው፣ እንዴትስ ከአረቡ አገር ወደ አገራችን በፍጥነት ሊገቡ ቻሉ የሚለውን በአጭሩ በመግለፅ ወደ ፅሁፍችን ዋና ጭብጥ  እናምራ፡፡

ዋሀቢዝም የ18ኛው ክፍለዘመን አስተምሮ ሲሆን ሰለፌይ ደግም የ19ኛው ክፍለ ዘመን አስተምሮ ነው፡፡ አብደላ ወሀብ በታባሉ ግለሰብ ዋሀቢዝም የተጀመረ ሲሆን አላማቸውም እስልምናን ከምዕራቡ አለም ተፅእኖ አድኖ ልክ እንደ ነብዩ መሐመድ(ሰአሰ) ጊዜ አይነት እስላማዊ መንግስት ለማቋቋም የነደፉት ፍልስፍና ነበር፡፡ ምዕራቡን ለመቋቋም የግዴታ በኢኮኖሚ በሶሻልና እንዲሁም በፖለቲካ የበላይ ሆኖ መገኘት አንዱና ዋናው የአብደላ ወሀብ አስተምሮ ነበር፡፡ ይሄ አስተምሮ የጠቀመው አንድ አገር ቢኖር የሳውዲ አረቢያ መንግስትን ብቻ ነው፡፡ ሌሎችን ግን እርስ በእርሳቸው ከማጨራረሱ በስተቀር የፈየደላቸው ቁምነገር የለም፡፡

ለምሳሌ በ1960 ዓም በጎረቤታችን ሱማሊያ ውስጥ ገብቶ ዛሬ ሱማሌ መንግስት አልባ አገር እንድትሆን አድርጓል፡፡ የእያንዳንዱ የሱማሌ ጎሳ መሪዎች የዋሀቢና  የሰለፊይ እምነት ተከታዮች ናቸው፡፡ የቀድሞ የሱማሌ እምነት የነበረው የሱፊ እምነት ተደምስሶ ጠፍቷል፡፡ መስጊዶቻቸውም ሳይቀሩ እንዲውደሙ ተደርጓል፡፡ ዛሬ ሶማሌዋች ማንነታቸውን አጥተው ህልውናቸውን የሚፈልጉ ሕዝቦች ሆነዋል፡፡

አሁን ደግሞ ወደ ሰለፊይ አጭር ታሪክ እናምራ፡፡

በ19ኛው ክፈለ ዘመን በፍጥነት እያደገ የመጣ አዲስ እምነት ቢኖር የሰለፊይ እምነት ነው፡፡ እምነቱ የተፈለሰፈው ከግብፅ አል አላዛር በተባለ ዩንቨርስቲ ውስጥ ሲሆን መስራቹም ጃማል አል ዲን አፍጋኒ ይባላሉ፡፡ የሰለፊይ እምነት ልክ እንደ ዋሀቢ አክራሪ ቢሆንም፣ መሪዎቹ ግን እጅግ የተማሩ ስለሆኑ ቁርአንን እንደገና በመተርጎም ከጊዜው ጋር አብረው ለመራመድ ይሞክራሉ፡፡ ለምሳሌ የሴቶችን መከናነብ እንደ ዋሀቢዩች አይደግፉም፡፡ የመጀመሪያው የአለም እምነት እስልምና ብቻ ነው ብለውም ያስተምራሉ፡፡

ሰለፌይ እንደ ዋሀቢዝም የሀይማኖት እምነት ብቻ ሳይሆን የሶሻል፣የኤኮኖሚና የፖለቲካ እንቅስቃሴም ጭምር ነው፡፡ ከግብፅ የእስላም ዩንቨርሲቲ ተነስቶ ዛሬ በመላው አለም በመሰራጨት ላይ የሚገኝ የፀረ ምዕራብ አገር መንፈስ ያለው ፅንፈኛ እንቅስቃሴ ነው፡፡ ሰለፊይዎች እንደ ዋሀቢዩች የቀድሞ የሱፊ እምነትንና መስጊዶችን በማጥፋትና በማፈራረስ ያምናሉ፡፡ አሁን በቅርቡ የ15ኛው ክፍለ ዘመን የሊቢያ መስጊድን በቡልዶዘር አፈራርሰውታል፡፡ በማሊም በቲምቡክቱ ፣ ከ11 አመት በፊት ደግሞ በአፍጋኒስታን ውስጥ በትልቁ የቡዳ ሀውልት ላይ ያደረሱትን ጥፋቶች መመልከት እምነቱ ሰላማዊ ብቻ ሳይሆን አመፅንም እኩል አድርጎ የሚያራምድ ፍልስፍና እንደሆነ መመልከት ይቻላል፡፡

በ6ኛው ክፈለ ዘመን እስልምና ከማንም በፊት ወደ አገራችን ሲገባ ኢትዮጵያዊ ቀለም ተላብሶ ኢትዮጵያዊ ሆኖ እስካሁን ኖሯል፡፡  እስልምና በኢትዮጵያ ብቻ ሳይሆን በተስፋፋባቸው አገራት ሁሉ የሀገሩን ጠባይና ባሕሪ መውረስ ተፈጥሮአዊ ግዴታው ነው፡፡ ማንኛውም ሀይማኖት ከሀገሪቱ ባህልና ወግ ውጪ መሆንም  አይችልም፡፡

ለዚህም ነው ቁርአንንና መንዙማን በአማርኛ ልናገኘቸው የቻልነው፡፡ ከዚህም አለፎ የወደፊቱን የሀገሪቱን እጣ ፈንታ የሚተነብዩ እንደ ሼህ ሁሴን ጀብሪል አይነት የበቁ አባትን ማፍራት የቻልነው፡፡ ሼህ ሁሴን ጀብሪል፣ ክርስቲያን፣ እስላም፣ እንዲሁም ባህላዊ እምነት ሳይሉ ሁሉንም በእኩልነት አገልግለው ያለፉ የአላህ ሰው ናቸው፡፡ ነገር ግን የኢትዮጵያ ዋሀቢዩችና ሰለፊይዎች ሼህ ሁሴን ጀብሪልን ያወግዟቸዋል፡፡ በአንፃሩ የአረቡንና የህንዱን እንዲሁም የፓኪስታኑን አዋቂዎች 10 ጊዜ ቢጠሩ ለደስታቸው ወሰን የላቸውም፡፡

እዚህ ላይ የሚገርመው ዋሀቢዩችና ሰለፊዎች ሼህ ሁሴን ጀብሬልን መስደባቸው ሳይሆን ሼህ ሁሴን እነዚህ ሰዎችን አስቀድመው ማወቃቸው የበለጠ ያስገርማል፣ የበለጠ ያስደንቃል፡፡

የሚመጣው አዲስ እምነት

ይላል ሀጢያት፣ ሀጢያት

እንዳንለማመደው እኛም አንደርስበት

እንዳንመክራቸው የአስቡናል ለሞት፡፡

በማለት መጪውን አክራሪነት በእንዲህ አይነት ገልፀውት ነበር፡፡

ዋሀቢዩችና ሰለፊይዎች ሼህ ሁሴን ጀብሪልን ብቻ ሳይሆን የጥንት አባቶችን በሙሉ አይቀበሉም፡፡ የጃማው ንጉስ፤ የቦረናው ጌታ- ሽህዬን፣ የደሴው ሐጂ ቡሸራን፣ የጎንደር ሽህ አሊን፣ የሐረሩን ሸህ አባድርን ወዘተ ስፍር ቁጥር የሌላቸውን የመንፈስ አባቶች አስተምህሮ በፍፁም አይቀበሉትም፡፡ መንዙማም በአዲሱ ትውልድ ተቀባይነት እንዳያገኝእና በምትኩ አረባዊ ቃና ያላቸው ዜማዎችን እንዲደመጡ ማድረግ እየተለመደ መጥቷል፡፡ አሁን በአሳለፍነው የረመዳን ፆም በብዛት ሲደመጡ የነበሩት እነዚህ አረባዊ መወድሶች እንጂ መንዙማ አልነበረም፡፡ የአንዳንድ ክርስቲያኖችን ልብ ሳይቀር የሚያሸፍተው የኢትዩጵያ መንዙማ መንፈሳዊ ዜማ ወደ አረባዊነት እየተቀየረ በመምጣት ላይ ይገኛል፡፡ ድሮ በአዲስ አበባ መንደር ውስጥ ሳይቀር በለ ባላ ቀጨን ዱላ ይዘው ይታዩ የነበሩ የሙስሊም አባቶች ዛሬ አይታዩም፡፡ በምን ምክንያት ሊጠፉ እንደቻሉ ጠይቀን መረዳት አለብን፡፡ እነዚህ የመንፈስ አባቶች የነባሩ የሱፊ እምነት አራማጆች እንደነበሩ ይታወቃል፡፡

ከ20 አመት በፊት በአንድ ወቅት ፕሮቴስታንት እምነት አራማጆች፣ ማርያም አታማልድም፤ ለገብርኤል፣ለሜካኤል፣ ወዘተ አይፀለይም፡፡ ይሄ ከመፀሐፍ ቅዱስ ውጪ ነው እያሉ አንዳንድ የኦርቶዶክስ አማኞችን ወደ እነሱ መሳብ እንደቻሉት፤  ዛሬ ዋሀቢዩችና ሰለፌዎች ጌታው- ሽህዬ፣ ሐጂ ቡሸራ፣ ሽህ አሊ፣ ሸህ አባድር ወዘተ አያማልዱም በማለት ወጣቱን ወደራሳቸው ለመሳብ ችለዋል፡፡

በመላው አገሪቱ በሚገኙት የእስልምና ት/ቤቶች ውስጥ ያስተማሩት ትምህርት ዛሬ ፍሬ አፍርቶ የእስልምና ምክርቤቱን ወይንም መጅሊሱን ለመቆጣጠር የሚያስችል ጉልበት አግኝተዋል፡፡

የሳውዲ፣ የኩዌትና፣ የኳታር የመሳሰሉት አገሮች በኤንጂኦ መልክ ከጎናቸው በመሆናቸው ለጥንካሪያቸው ምክንያት ሌሆን ችሏል፡፡ ከእነዚህ ኤጀንሴዎች በሚያገኙት የገንዘብና የቁሳቁስ እርዳታ የትምህርትና የስራ እድል ለወጣቱ በመክፈት በቀላሉ ወጣቱን በእጃቸው ሊያስገቡ ችለዋል፡፡ እንደነ አቡ በከር ኡመር፣ እንደ ዳኢ ሳዲቅ መህመድና፣ እንደ ያሲን ኑር የመሳሰሉትን ጎበዝና ወጣት ሰባኪዎችንም ሊያፈሩ ችላዋል፡፡ በአንዳንድ የገጠር ቦታዎች ነዋሪዎች እንኳን በሌሉባቸው መንደሮች ሳይቀር አዳዲስ ዘመናዊ መስጊዶቻቸውን እስከ መስራት የደረሱት ከእነዚህ አረብ አገሮች በሚያገኙት እርዳታ እንደሆነ ዊኪሊክስ በተጨማሪ አስታውቋል፡፡

እንደሚታወቀው ሀገረ በቀል እምነቶችና ባሕሎች የራሳቸው የሆነ መሻሻል ወይንም ሪፎርም በጊዜ ካላደረጉ ወጣቱ ትውልድ ወደ ባእድ አምልኮና ፍልስፍና እንደሚሮጥ በተደጋጋሚ በኢትዮጵያ  ታይቷል፡፡ በ1966 ዓም ወደ ኮሚኒዝም ፍልስፍና የነጎደውን ወጣት እዚህ ላይ ማንሳቱ ተገቢ ይመስለናል፡፡ ጥቂት ማርክሲዝምና ሌኒኒዝምን ያነበቡ የአዲስ አበባ ዩንቨርሲቲ ተማሪዎች በሀገራችን ባህልና እምነት ላይ እንደተነሱት ሁሉ ፣ አሁንም ጥቂት የዋሀቢዝምና የሰለፌይ ፍልስፍና የተማሩ ወጣቶች በነባሩና በጥንታዊው የኢትዮጵያ እስልምና ላይ በመነሳት ላይ ይገኛሉ፡፡

ዛሬ በኢትዮጵያ እስልምና ምክርቤት ወይንም መጅሊስ ላይ የደረሰው ፈተና ከዚህ በፊት የኢትዮጵያ ኦርቶዶክስ ቤተክርስቲያን ያሳለፈችው ፈተና ነው፡፡

በአለፉት 20 አመታት ውስጥ የኢትዮጵያ ኦርቶዶክስ ቤተክርስቲያን አዲሱ ትውልድ ወደ ሌላ እምነት እንዳይሄድባትና የሄዱትም እንዲመለሱ በራሷ በርካታ መሻሻሎችን ስታደርግ ቆይታለች፡፡ በብዛት በዲግሪና በዲፕሎማ ከመንፈሳዊ ኮሌጆች በማስመረቅ የተማሩትንም በየገጠሩ በማሰማራት ከመቼውም ጊዜ በበለጠ በወጣቱ ታቅፋ ትገኛለች፡፡ እነ መምህር ዘበነ፣ መምህር በጋሻውና መምህር ደረጀ ወዘተ የኦርቶዶክስ የለወጥ ወይንም የReform የፍሬ ውጤቶች ናቸው፡፡ በእነዚህ እውቅ ሰባኪያን የተነሳ የኦርቶዶክስ እምነት በወጣቱ ዳግም ሊታቀፍ በቅቷል፡፡ ከበሮ፣ ፅናፅልና፣ ያሬዳዊ ዝማሬ ሳይቀር ፕሮቴስታንቶች እንዳይጠቀሙበት ቤተክርስቲያኗ  ፍርድ ቤት ድረስ ሄዳለች፡፡

እዚህ ላይ የኢትዮጵያዊ ብሔራዊ ስሜት መልኩን ቀይሮ በሌላ መልክ ዳግም መነሳቱ ለኦርቶዶክስ ቤተክርስቲያን ተጨማሪ ድጋፍ ሆኗታል፡፡

የኢትዮጵያ ብሔራዊ ስሜት አሁንም በተመሳሳይ መልኩ ለጥንታዊው የኢትዮጵያ እስልምና ተመሳሳይ እገዛ ሊያደርግ ይችላል፡፡ ሰላማዊውን የሱፊ እምነት ከአረባዊ የባህልና የእምነት ወረራ ሊያድነው ይችላል፡፡ የበቁ የሙስሊም የመንፈስ አባቶች የተወለዱበትና ያረጉበት ቀን በደመቀ ሆኔታ በየአመቱ እንዲ ከበር ማድረግ ይቻላል፡፡ በአፍ ታሪክነት ብቻ ሲነገርላቸው የነበሩት ታእምራቶች በሙሉ በመፅሐፍ ታትመው አዲሱ ትውልድ እንዲያውቃቸው ማድረግ ይቻላል፡፡ ለምሳሌ የጌታው ሽህዬ ገድል ከአቡነ ተ/ሀይማኖት ገድል በምንም አይለይም፡፡ ልዩነቱ የአቡነ ተ/ሀይማኖት ገድል ሲፃፍ የጌታው ሽህዬ ግን አልተፃፈም፡፡ እነዚህንና እነዚህን የመሳሰሉት የበቁ የሙስሊም አባቶች ታሪክን በኢትዮጵያ ብሔራዊ ስሜት መልሶ እንደገና ማስነሳት ይቻላል፡፡

አረቦች በኢትዮጵያ ላይ የሚያሳዩትን የዘመናት ንቀት ለዚህ ትውልድ እንደገና መነገር ይገባዋል፡፡ አበሻ ለአዛን ወይንም ለአላህ ወአክበር ለማለት ካልሆነ በስተቀር ለኢማምነት አይበቃም የሚለው የቆየ የአረቦች ንቀት አሁን ድረስ በአረቡ አገር የሚተገበር መሆኑን አዲሱ ትውልድ እንዲያውቀው ያስፈልጋል፡፡

እንደሚታወቀው ደሀ አገሮች በሀብታም አገሮች ላይ ከሚያሳድሩት ተፅኖ ይልቅ ሀብታሞች በድሆች ላይ የሚያሳድሩት እጅግ በልጦ እናገኘዋለን፡፡ ለምሳሌ የኢትዮጵያ ሴቶች ለአረቡ አለም አርአያ መሆን ሲገባቸው በተቃራኒው የአረብ ሴቶች ለእኛ ሴቶች አርአያ እየሆኑ መጥተዋል፡፡ ከቁንጅና አሸናፊዋ ከወይዘሪት አያት ደምሴ እስከ ማራቶን ጀግናዋ ፋጡማ ሮባ ያሉት ለአረብ ሴቶች ጥሩ ተምሳሌት በሆኑ ነበር፡፡ ኢትዮጵያ አውሮፕላን የምትነዳ ሴት ስትፈጥር አንዳንድ የአረብ አገሮች ገና የመኪና መንጃ ፈቃድ ለሴት ልጅ መስጠት አልጀመሩም ፡፡

የስነ ልቡና ተመራማሪዎች እንደሚሉት በአለባበስ የሰው ማንነቱ ሊገለፅና እንዲያውም የውስጥ ማንነቱም ሊታወቅ ይችላል ይላሉ፡፡

በዚህ አንፃር የአረብ ሴቶች አለባበስ የአረብ ወንዶችን የውስጥ ማንነት ከመግለፁም በላይ ለሴቶቻቸው ያላቸውን እጅግ የወረደ አመለካከት በአንፃሩ ሊያሳየን ይችላል፡፡ እንደዚህ አይነት ወንዶች በሚኖሩበት አገር ሴቶች ከአይኖቻቸው በስተቀር ሁሉን ይሸፍኑ ቢባል ትክክል ሊሆን ይችላል፡፡ ነገር ግን ኢትዮጵያ ውስጥ ሴቶችን እንደ አረብ አገር ይልበሱ ማለት የኢትዮጵያ ወንዶችን እንደ መስደብ ይቆጠራል፡፡

በቁርአን ሴት ተከናንባ ትልበስ ይላል እንጂ ጥቁር በጥቁር ለብሳ አይኖቿን ብቻ እያቆለጨለጨች ትሄድ የሚል አስተምሮ የለም፡፡

በብዙ ሺ የሚቆጠሩ ኢትዮጵያውያን በአረብ አገር ውስጥ እየደረሰባቸው ያለውን መከራ ዛሬ በመናገር ላይ ይገኛሉ፡፡

በአሁኑ ጊዜ አረብ አገር ሄደው የሚመለሱት ሴቶች ሁሉም አንድ ቤት ውስጥ ያገለገሉ ይመስል ታሪካቸው አንድ አይነት ነው፡፡ ለዚህ ፅሁፍ ሲባል 3ት ሴቶችን አነጋግረናል፡፡ 3ቱም ተደፍረዋል፡፡ አንዷ በተደጋጋሚ ትደፈር የነበረችው በቤቱ አባወራና በጎረምሳ ልጁ ነበር፡፡ ለአመጣሽ ኤጀንሲ ከተናገርሽ ትገደያለሽ ስለተባልኩኝ 2አመት በፍራቻ ተቀመጥኩኝ በማለት ታሪኳን ያጫወተችን መርዲያ ሀምዛ ትባላለች፡፡

በአርብ አገር የፈሰሰው የኢትዮጵያ ሴቶች እንባ ሊያስቆጨንና ሊያነጋግረን ሲገባ ለምን 99ኝ የእስላም እምነቶችን አገራችን አምጥተን እርስ በራሳችን አልተላለቅንም እያልን ጉዳዩን ወደ መብት ጥያቄ እናዞረዋለን፡፡ በኢትዮጵያ ውስጥ ለዋሀቢዝምና ለሰለፊይ ማስፋፊያ የተሰጠንን የአረብ አገር ገንዘብ ለተሻለ ጉዳይ ማዋል በተገባን ነበር፡፡

የዛሬን አያድርገውና አርቦች በነዳጅ ሀብት ሳይበለፅጉ በስደት ኢትዮጵያ ውስጥ በተድላና በደስታ እየኖሩ ሳለ፤ ማንም ኢትዮጵያዊ የእነሱን ባሕልና እምነት እንዲሁም አለባበሳቸውን የሚኮርጅ አልነበርም፡፡

ባለፈው 4ት ወር ገደማ ፕሮፊስር ቶማስ ማይክል የሚባሉ የጆርጅ ታውን ዩንቨርሲቲ መምህር በአዲስ አበባ ውስጥ በተደረገ አንድ  አለም አቀፍ የሀይማኖት ስብሰባ ላይ የሚከተለውን ቁምነገር ተናግረው ነበር፡፡

" እናንተ ኢትዮጵያኖች በርግጥ አለምን ያስገረመ የሐይማኖት መቻቻልና ባሕል አላችሁ፣ ነገር ግን ይህ ባሕላችሁ በዚህ ዘመን ገና ያልተፈተነ መስሎ ይታየኛል፡፡ አንዳንድ አዳዲስ አስተምሮዎችም ወደ አገሪቱ በመግባት ላይ ይገኛሉ፡፡ እነዚህን መጤ እምነቶችን  ተቋቁማቹሁ እንደ ቀድሞ ተፈቃቅራችሁ የምትኖሩ ከሆነ በርግጥም የመቻቻል ባህልን ለአለም ልታስተምሩ ትችላላችሁ፡፡ አለበለዚያ ግን የሚባለው የመቻቻል ባህል ገና በዘመናዊነት ያልተፈተሸ ነው፡፡ " በማለት እየተደገሰልን ያለውን የእምነትና የባህል ወረራ በእንዲህ አይነት መልኩ ነግረውን ነበር፡፡

የኢትዮጵያ እስላምና ከአረባዊነት ተፅእኖ ነፃ ይሆን ዘንድ ኢትዮጵያ እጆቿን ወደ አላህ ትዘረጋለች፡፡