News

Government of Ethiopia (Addis Ababa)As part of its accession process to the World Trade Organization, Ethiopia has established a National Enquiry Point in the Ethiopian Standards Authority. The Enquiry Point will serve as a platform to provide information and updates on Ethiopia's technical regulations, test procedures and compliance to the international standards agreed by member states.
Bedele Special cancels sponsorship of Teddy Afro concert tour
"It was a decision taken jointly with the artist. Our focus is on supporting events that bring entertainment and joy to our consumers," Heineken stated after it announced it was pulling the plug on the sponsorship deal with Teddy Afro for what was to be a national tour concert.
Heineken Breweries released the statement saying it has canceled the sponsorship deal for Teddy Afro's 'Journey of Love' on Thursday 2nd of January 2014.
Last month the Brewery Company signed the sponsorship deal with the singer for what was to be a year long tour. "We regret that we will disappoint those who were looking forward to[this event]; however we have decided not to pursue the sponsorship of the concert tour," the statement read.
The tour was set to start on January 11th and it was going to be held in several cities in the country including Dire Dawa, Jimma, Addis Ababa and Adama.
Last month Teddy Afro came under fire when he allegedly made a controversial statement that angered thousands of Ethiopians. It is claimed that the singer made a statement to a local Amharic language magazine saying "For me, Menelik's unification campaign was a Holy War". Emperor Menelik is a controversial figure in Ethiopian history and his days of rule remains to a sensitive topic for many Ethiopians.
After the alleged statement was made it fueled an outrage among many people which then led to a facebook campaign to boycott Heineken's local brand Bedele Special. The facebook campaign has been calling for the boycott of Bedele as well as the Brewery's sponsorship of the tour to be cancelled.
Heineken Breweries did not state specific reasons for canceling the sponsorship deal with Teddy Afro. "It was clear that the time was not right for this concert series.  We have made the decision based on what is best for our brand," Heineken's spokesperson it concluded.

---
Minister of Irrigation and Water Resources Mohamed Abdel-Motleb disclosed that consultations are currently being underway with the Sudanese and Ethiopian counterparts to render successful the forthcoming ministerial meeting to be held Khartoum during the first week of January 2014.
The meeting will probe an appropriate mechanism for pursuing the technical studies required from the Ethiopian part as well as assigning an international consultative bureau to perform them, said the Minister.
Such studies will deal with the technical details of the Renaissance Dam's storage bases, storage phases and mechanism of operations all year round, he added.
The minister went on to say that Egyptian State is dealing seriously with the Renaissance Dam crisis in cooperation with the Nile basin states, noting that the meetings of the Supreme Committee for Nile Water have resulted in promoting ties with the Ethiopian side.
He added that Egypt will never give up one drop of its Nile water quota, highlighting that all parties concerned should work on reaching an agreement that serves the interest of all Nile riparian countries through a comprehensive development.
He affirmed that the River Congo project would not affect the Egyptian share of water that comes from the Blue Nile.
Ethiopians removed from Saudi Arabia continue filing back into the country, Israel is also planning to deport 500 Ethiopians, possibly as early as January 2014.
Some 60,000 migrants from different African countries – particularly Eritrea and Sudan, which makes up the lion's share at some 90 pc of the total – have entered Israel in recent years through the Sinai Peninsula. This has led to fears that the Jewish character of the country of 7.8 million is being threatened, as was stated by Prime Minister Benjamin Netanyahu in a speech in May 2012.
In order to assuage those concerns, the country is embarking on a drive to remove the undocumented migrants, which it calls 'infiltrators', with incentives designed to encourage voluntary departures. These include 3,500 dollars in compensation for each migrant, in addition to free plane tickets and health care.
For Ethiopians, deportation is to happen within a short period of time, Fortune has discovered from the Ethiopian Embassy in Tel Aviv, Israel.
"The deportation will happen in the near future. That is a given," said Hilawei Yosef, Ethiopian ambassador to Israel, speaking on the phone to Ambassador Dina Mufti, spokesperson to the Ministry of Foreign Affairs, who called him from the Ministry here in Addis Abeba to get answers to Fortune's questions. "But, at least they are well-protected and safe, unlike those from Saudi Arabia," he said.
The operation will probably begin as of January next year, according to the Embassy.
Israel's government had informed the Ministry of Foreign Affairs (MoFA) of its decision months ago, said another official at the Ministry who requested anonymity. A delegation from the Middle East desk at the MoFA, led by Wubeshet Demesie, director general of the desk, had planned to go to Tel Aviv to sort out the issue, but the Saudi Arabia case demanded more immediate attention, according to source.
After the case of Saudi Arabia is settled, a four-person delegation, including Wubeshet, will go to Tel Aviv to negotiate with the Israeli government about the compensation, the official said. This will include demands to raise the compensation to 5,000 dollars.
The Ministry has also written a letter to the International Organisation for Migration (IOM), according to information from the MoFA.
The timeframe for the trip to Tel Aviv will be decided after the Saudi Arabia issue has first been addressed. More than 100,000 Ethiopians have, thus far, returned from Saudi Arabia, as of Friday, December 6, 2013.
Unlike those who will be leaving Israel shortly, a large portion of those from the oil-rich kingdom returned to the country without their personal belongings; some of them even barefoot.
"We wish these measures weren't to be taken, but at least they will not throw them out the way Saudi Arabia did," said Dina, who was not aware of the issue until approached by Fortune.
The Israeli embassy in Addis Abeba, on the other hand, requested full cooperation from the Ethiopian government on ways of returning the migrants, since they entered into the country using illegal means.
"We are talking about people who crossed the border without legal permission to do so," Leo Vinovezky, deputy head of mission at the Embassy, told Fortune. "They will be returned to their countries in full coordination with their governments."
Currently, there are more than 130,000 people of Ethiopian origin in Israel, the majority of whom have Israeli citizenship given that they are Beta Israel.

Ethiopian migrant workers have been the victims of physical assaults, some of them fatal, in Saudi Arabia following a government crackdown on foreign workers. Many workers seeking to return home are being held in makeshift detention centres without adequate food or shelter.
Human Rights Watch spoke to five Ethiopian migrant workers in Saudi Arabia. Four Ethiopians in Riyadh told Human Rights Watch that the attacks began after November 4, 2013, when authorities resumed a campaign to arrest foreign workers who they claim are violating labor laws. Security forces have arrested or deported tens of thousands of workers. Saudi officials and state-controlled media have said that migrant workers have also been responsible for violence, including attacks on Saudi citizens, in the wake of the crackdown.
"Saudi authorities have spent months branding foreign workers as criminals in the media, and stirring up anti-migrant sentiment to justify the labor crackdown," said Joe Stork, deputy Middle East director. "Now the Saudi government needs to rein in Saudi citizens who are attacking foreign workers."
Saudi authorities should immediately investigate assaults on Ethiopian and other migrant workers by security forces and Saudi citizens, and hold those responsible for violent crimes to account, Human Rights Watch said. Saudi and Ethiopian authorities should work to speedily repatriate undocumented foreign workers waiting in makeshift holding centers, if they have no fear of returning home, and ensure that they get adequate food, shelter, and medical care.
The most violent attacks occurred on the evening of November 9 in areas around the Manfouha neighborhood of southern Riyadh, where Ethiopian residents make up a majority of residents, according to local activists. Two Ethiopian migrant workers told Human Rights Watch that they saw groups of people they assumed to be Saudi citizens armed with sticks, swords, machetes, and firearms, attack foreign workers.
One of the Ethiopians, a 30-year-old supervisor at a private company, said he heard shouts and screams from the street, and left his home near Manfouha to see what was happening. When he arrived near Bank Rajahi on the road to the Yamama neighborhood, west of Manfouha, he saw a large group of Ethiopians crying and shouting around the dead bodies of three Ethiopians, one of whom he said had been shot, and two others who had been beaten to death. He said six others appeared to be badly injured.
press release
Addis Ababa, Ethiopia — Global Trade Development Consulting and its Project Development Partner, Energy Ventures, both Maryland Companies, announced that they have been awarded the contract by the Ethiopian Ministry of Water, Irrigation and Energy and the Board of Directors of the Ethiopian Electric Power Corporation to build, operate, and transfer three 100-MW solar farms in Eastern Ethiopia.
Solar PV Electricity generating systems are emerging renewable energy technologies and can be developed as viable option for electricity generation in future. This project also improve the provision of power supply in terms of quantity and quality through the enhancement of generation capacity mix of the Ethiopian national grid system and reduction of system losses and provision of alternative electricity green energy solution. The Integrated energy policy of Ethiopia envisages electricity generation installed capacity of more than 20,000 MW by 2020 and substantial contribution would be from renewable energy, resource.
Ethiopia is in the initial set of countries in President Obama's "Power Africa" initiative. In addition to the needed power generation capacity, this 300 Megawatt Solar Project will contribute to economic development resulting in the creation of more than 2,000 construction jobs that would inject additional revenue to the Ethiopian economy. Ongoing plant operations would yield several hundred new jobs as well.
According to the Honorable Minister Alemayehu Tegenu, Minister of Water, irrigation and Energy for the Federal Democratic Republic of Ethiopia in Addis Ababa, "this project represents a significant advance in our Ethiopian energy initiative and is now part of our comprehensive Energy Plan. Given Ethiopia's large hydro-electric generation capacity and now wind and geothermal power generation coming on-line, large scale solar fits nicely into our energy portfolio and will provide significant power generation capacity much faster than the other renewable technologies. We welcome this project with open arms."
"We spent months analyzing the potential for a large-scale solar project in Ethiopia. We found that Ethiopia has some of the highest solar irradiance factors in Africa," said Dr. Yonnas Kefle CEO of GTDC. He added, "As with all our projects, we intend to maximize the amount of local resources in the performance of this project."
Ms Tigist Mamo, COO of GTDC, emphasized that "the project performance which is so far accelerating in the right direction intends to engage local resources while working to ease the existing energy problem." According to Ms. Tigist, Ethiopia needs the Solar PV Electricity generating systems to enhance its fast social and economic development.
"We are excited to be the Project Developer leading this important project for Ethiopia. The powers that this project will deliver have a dramatic effect on millions of Ethiopians' quality of life," said Mr. Lynn R. Hogg, Founder and CEO of Energy Ventures

Africa needs to open up to bring in the benefits of accelerated development to its peoples through availing sustainable energy supply," says Alemayehu Tegenu, Minister of Water, Irrigation and Energy as he addresses the Great Rift Valley Energy Summit in Addis Ababa, Ethiopia. He reminds the energy summit Africa has to choose "appropriate strategies to build climate resilient economy in the face of uncompromising facts of declining resource base to support economic growth and livelihood".His country set out, according to the Minister, a climate resilient green economy strategy to achieve middle income economy with low carbon emission until 2025.
The green strategy considers pillars like improving crop and livestock production practices, and protecting and re-establishing forests for their economic and eco-system services while it expands electric generation of renewable sources for domestic and regional markets.
He told the summit, that attracts businesses in the energy sector from around the world, Ethiopia has huge renewable energy wealth; an estimated hydro power at 45,000MW, geothermal energy estimated at 10,000MW, wind potential estimated at 1.3 million MW.
Figures also show Ethiopia provides an estimated average energy yield from solar power at about 1.992MW per square meter per annum indicating abundant solar energy sources in the country.
Reports say the Ethiopian Energy Ministry has already launched sector reform program to effectively implement energy policy objectives that favour green development.
Ethiopian government investment in the green energy sector has increased in number and size. Currently there are power plants under construction with a total estimated generation capacity of 8000MW. One such project is the Grand Ethiopian Renaissance Dam with a generation capacity of 6,000MW.
  ውጪ ጉዳይ ሚኒስቴር ከተቀጠርኩ 51 ዓመት ሞላኝ፡፡ የአፍሪካ አንድነት ድርጅት በአዲስ አበባ ሲመሠረት የአንድ ዓመት የሥራ ልምድ የነበረኝ ወጣት ዲፕሎማት ነበርኩ፡፡እ.ኤ.አ. ከግንቦት 22 እስከ 25 1963 በተካሄደው የመጀመርያው የነፃ አገሮች መሪዎችና መንግሥታት ስብሰባ ላይ ተካፋይ ነበርኩ፡፡ ሰላሳ ሁለቱ መሥራች አባቶች የአፍሪካ አንድነት ድርጅት ቻርተርን ሲፈርሙ ታድሜያለሁ፡፡ በአዳራሹ የነበረውን ስሜት በግልጽ አሁንም አስታውሰዋለሁ፡፡ ተሳታፊዎቹ የነበራቸውን ደስታና የተስፈኝነት ስሜት ባሳያችሁ ደስ ይለኝ ነበር፡፡  ይህን የተናገሩት አምባሳደር ቆንጂት ሥነ ጊዮርጊስ ሲሆኑ፣ ታዳሚዎቻቸው ደግሞ በአብዛኛው ከዓለም አቀፍ ተቋማት፣ ከተለያዩ ኤምባሲዎች፣ የጥናትና ምርምር ተቋማት የተጋበዙ እንግዶችና የስብሰባውን አዘጋጅ ጨምሮ በተለያዩ የአገር ውስጥና የውጭ ዩኒቨርሲቲዎች ከፍተኛ ትምህርት እየተከታተሉ ያሉ ወጣቶች ነበሩ፡፡ በዕለተ ዓርብ መስከረም 3 ቀን 2006 ዓ.ም. ከ11 ሰዓት ጀምሮ በጎተ ኢንስቲትዩት አዳራሽ በተካሄደው ስብሰባ በአፍሪካ ኅብረትና በተመድ የአፍሪካ ኢኮኖሚ ኮሚሽን የኢትዮጵያ ቋሚ ተወካይና የአፍሪካ ኅብረት ቋሚ ተወካዮች ሰብሳቢ የሆኑት አምባሳደር ቆንጂት፣ "OAU-AU 50 Year Anniversary: Origins, Achievements, Limitations and Future Role" በሚል ርዕስ ለውይይት መነሻ የሆነ ጽሑፍም አቅርበው ነበር፡፡
aend-1-2013-09-08_15-01-00-103_1

Aend Ethiopia Radio
Aend Ethiopia Radio
Deck-1-2013-08-25_15-01-00-740_1
Aend Ethiopia Radio
Aend Ethiopia Radio
ደቡብ ሱዳን በናይል ወንዝ ላይ የኤሌክትሪክ ኃይል ማመንጫ ግድብ ለመገንባት 16 ቦታዎችን መምረጧል አስታወቀች፡፡ባለ አምስት ቢሊየን ዶላር መዋዕለ-ነዋዩ ኅዳሴ ግድብ የኢትዮጵያን ጎረቤቶች ቀልብ አነቃቅቶና ውዝግቦችም እየተሰሙ ባሉበት ሁኔታ ውስጥ በአባይ ውኃ አጠቃቀም ላይ ለመምከር የአባይ ተፋሰስ ሃገሮች ድርጅት ስብሰባ ደቡብ ሱዳን ዋና ከተማ ጁባ ላይ ዛሬ ተሰብስበዋል፡፡
የኅዳሴ ግድብ ወደ ግብፅ የሚወርደውን ውኃ መጠን ይቀንስብናል ሲሉ ግብፃዊኑ ባለሥልጣናት በተደጋጋሚ ሥጋታቸውን በየጊዜው እየገለፁ ነው፡፡
በናይል ሃገሮች መካከል የሰፋ ትብብር እንዲፈጠር የአሥር የተፋሰሱ ሃገሮች ሚኒስትሪዎችን መሪዎች የጁባ ስብሰባ በከፈቱ ጊዜ የደቡብ ሱዳን መንግሥት ተጠሪው ባርናባ ማሪያል ቤንጃሚን ጥሪ አሰምተዋል፡፡
የኢትዮጵያ የውኃና ኢነርጂ ሚኒስትር አቶ አለማየሁ ተገኑም ኢትዮጵያ በአባይ ወንዝ ላይ የጀመረችውን ግድብ ግንባታ ሥራ እንደማታቆም አስታውቀዋል፡፡
በሌላ በኩል ደግሞ የማንንም ሃገር የመሻሻል ዕድል እንደማትቃወም የተናገሩት የግብፅ የውኃ ኃብቶች ምክትል ሚኒስትር አሕመድ ባህ ኤልዴይን ይሁን እንጂ ናይል ወንዝን በተመለከተ ማንኛቸውም ዕቅዶች ከመነደፋቸው በፊት መዘዞች ሁሉ ግምት ውስጥ ሊገቡ ይገባቸዋል ብለዋል፡፡
ለዝርዝሩ ዘገባውን ያዳምጡ፡

  •    ‹‹የመንግሥት ተቃዋሚን በመደገፍ ማተራመስ ወይም ወታደራዊ ጥቃት›› ሲሉ መክረዋል •    በግብፅ ተቀባይነት ያላቸው ተቃዋሚ ፓርቲዎች ውይይቱን አልተቀበሉትም የኢትዮጵያ ታላቁ የህዳሴ ግድብ በግብፅና በሱዳን ላይ ሊያደርስ የሚችለውን ተፅዕኖ እንዲያጠና በሦስቱ አገሮችና ዓለም አቀፍ ባለሙያዎች የተቋቋመው ኮሚቴ በግድቡ ላይ ያቀረበውን ሪፖርት ተከትሎ፣ የግብፅ ፕሬዚዳንት መሐመድ ሙርሲ ከአገሪቱ ፖለቲከኞች ጋር ባደረጉት ውይይት፣ ፖለቲከኞቹ ኢትዮጵያን ለማተራመስ ካልሆነም በስውር ወታደራዊ ጥቃት ግድቡን ለመምታት መክረዋል፡፡
ነገር ግን ውጥናቸው በስህተት የቀጥታ ቴሌቪዥን ስርጭት ተጋልጧል፡፡ የቀጥታ የቴሌቪዥን ስርጭት ላይ ስለመሆናቸው የማያውቁት በፕሬዚዳንት ሙሐመድ ሙርሲ የተጋበዙት የተቃዋሚ ፖለቲካ ፓርቲ አመራሮች የልባቸውን ካለመቆጠብ በመናገር፣ እንዴት ኢትዮጵያን ማጥቃትና በግብፅ ብሔራዊ ደህንነት ላይ አደጋ ጋርጧል በሚሉት ታላቁ የህዳሴ ግድብ ግንባታን ማስተጓጐል እንደሚቻል ሐሳባቸውን ሰንዝረዋል፡፡ በውይይቱ ለተሳተፉት የፖለቲካ ፓርቲ አመራሮችና የእምነት መሪዎች የአገሪቱ ፕሬዚዳንት መሐመድ ሙርሲ ንግግር በማድረግ ውይይቱ ተጀምሯል፡፡ ‹‹አንዲት ጠብታ የዓባይ ውኃ ልንተውላቸው አንፈቅድም፤›› በማለት ፕሬዚዳንቱ ባደረጉት ንግግር አቋማቸውን አስረግጠዋል፡፡ ይህንን የፕሬዚዳንቱን ንግግር ተከትሎ መድረኩ ለተሳታፊዎች ክፍት ሲሆን፣ የፖለቲካ አመራሮቹ በጉዳዩ ዙሪያ የግብፅን ጥቅም እንዴት ማስከበር እንደሚቻል ሐሳባቸውን ሰንዝረዋል፡፡ ‹‹ግብፅ የኢትዮጵያ መንግሥትን በትጥቅ ትግል እየተቃወሙ ያሉ የኢትዮጵያ ተቃዋሚዎችን መደገፍ ይገባታል፤›› የሚል ሐሳብ ያቀረቡት ዩኒስ ማካዮን የተባሉ የአልትራኮንሰርቫቲቭ ኢዝላሚስት ፓርቲ መሪ ናቸው፡፡ ‹‹በታጠቁ የኢትዮጵያ ተቃዋሚ ኃይሎች እንቅስቃሴ ምክንያት የአገሪቱ የውስጥ ፖለቲካ በአሁኑ ወቅት በቋፍ ላይ ነው የሚገኘው፡፡ እነዚህን ኃይሎች በመጠቀም ኢትዮጵያን በማተራመስ ፍላጐታችንን መፈጸም እንችላለን፤›› በማለት ፖለቲከኛው ሐሳባቸውን ሰንዝረዋል፡፡ ይህም በግብፅ የመንግሥት ቴለቪዥን የቀጥታ ሥርጭት ሰኞ ዕለት የተላለፈ መሆኑን ዓለም አቀፍ ሚዲያዎች ዘግበውታል፡፡ ‹‹ይህ ወይም ሌሎች አማራጮች የማይሳኩ ከሆነ ግን ግብፅ የመጨረሻውን ካርታ መምዘዝና መጫወት ግዴታዋ ነው፡፡ ይህም የግብፅን የደኅንነት ተቋም በመጠቀም ግድቡን በወታደራዊ ጥቃት መደምሰስ ነው፤›› በማለት ፖለቲካኛው ተናግረዋል፡፡ አይማን ኑር የተባሉ ሌላ የተቃዋሚ ፖለቲካ ፓርቲ አመራር በበኩላቸው፣ ግብፅ ለጦርነት እየተዘጋጀች መሆኑን የሚገልጹ ወሬዎችን በመንዛት ኢትዮጵያን ማስጨነቅ ይገባል ሲሉ መክረዋል፡፡ ‹‹በራሱ ነዳጅ የሚሞላ የጦር ጄት መግዛታችንን የሚገልጽ ወሬ በመንዛት ግድቡን ለመምታት ዝግጅት ላይ እንደሆንን የሚፈጥር ስሜት በኢትዮጵያ ላይ ያነግሳል፤›› በማለት አስተያየታቸውን ሰጥተዋል፡፡ ይህ ሐሳብ በኢትዮጵያ ላይ ጭንቀትን በመፍጠር ከእንቅስቃሴዋ ሊገታ የሚችል፣ በሌላ በኩል ደግሞ ዓለም አቀፉ ማኅበረሰብ በጉዳዩ ላይ ኢትዮጵያን ዲፕሎማሲያዊ ጫና ውስጥ እንዲከታት ይረዳል በሚል ትንታኔ አጅበውታል፡፡ በዚሁ ስብሰባ ላይ የተሳተፉ ሌላ የተቃዋሚ ፓርቲ አመራር ግን እንደ ሌሎቹ ስሜታዊነት አልተንፀባረቀባቸውም፡፡ ማዲ ሁሴን የተባሉት እኚህ ግለሰብ በኢትዮጵያ ላይ ወታደራዊ ጥቃት መክፈት የሚለውን የሌሎችን ሐሳብ፣ ‹‹አደገኛና የተሳሳተ፣ ውጤቱም ኢትዮጵያን ወደ ጠላትነት መቀየር ነው፤›› ብለውታል፡፡ ባቀረቡት አማራጭ ሐሳብም ቀለል ያለ የሕዝብ ለሕዝብ ግንኙነትና ሰላማዊ ዲፕሎማሲያዊ ግንኙነትን መክረዋል፡፡ በዚህ ውይይት ላይ የተሳተፉት የፓርቲ አመራሮች ያላቸው ተደማጭነት ዝቅተኛ መሆኑን አንዳንድ መረጃዎች የሚገልጹ ሲሆን፣ በዚህ ውይይት ላይ መገኘት ያልመረጡት ፓርቲዎች ጠንካሮቹና በግብፅ ሕዝብ ዘንድም ተቀባይነትን ያተረፉ እንደሆኑ ይነገርላቸዋል፡፡ ከእነዚህ መካከል በግብፅ ጠንካራ ተቀባይነት ያለው የተቃዋሚ ፓርቲ ጥምረት ናሽናል ሳልቬሽን ፍሮንት የተባለው ፓርቲ አመራር የውይይት ጥሪውን አልተቀበለውም፡፡ የዓለም አቀፍ አቶሚክ ኃይል ኤጀንሲ ዳይሬክተር የነበሩት ግብፃዊው ሞሐመድ አልባራዲ የሚመሩት ኮንሲቲቲዩሽን ፓርቲ ፕሬዚዳንቱ ከጠሩት ውይይት ራሱን አግሏል፡፡ ጉዳዩን በተመለከተ በግብፅ መንግሥት ዘንድ ያለው አቋም የጠራና ግልጽ ባለመሆኑ፣ በውይይቱ እንደማይሳተፍ በመግለጽ ራሱን አግሏል፡፡ ይህ ፓርቲ ከውይይቱ በኋላ በሰጠው አስተያየት ውይይቱን ግብፅን ያሳፈረ ብሎታል፡፡ ፍሪ ኢጅብቲያን የተባለው ፓርቲ በተመሳሳይ ከውይይቱ ራሱን ያገለለ ሲሆን፣ የሰጠው ምክንያትም የግብፅ ፕሬዚዳንት ጉዳዩን በተመለከተ ያላቸውን አቋምን በመተቸት ነው፡፡ ‹‹ከውይይቱ የሚፈለገው ውጤት በግልጽ ያልተቀመጠና በጋራ የአገሪቱ ጉዳይ ላይ ድብቅ አጀንዳ የያዘ ነው፤›› በማለት ላለመሳተፍ ወስኗል፡፡ ሰኞ ዕለት የተካሄደው ይህ ውይይት በቀጥታ ሥርጭት የተላለፈ ሲሆን፣ የተላለፈው ግን በስህተት መሆኑን የአገሪቱ ባለሥልጣናት እየተናገሩ ይገኛሉ፡፡ ይህ ትልቅ ስህተት እንዴት ሊፈጸም እንደቻለ የተሰጠ ምክንያት ግን የለም፡፡ ስህተት መሆኑን ሙሉ ለሙሉ ለመቀበል አዳጋች መሆኑን አንዳንድ አስተያየት ሰጪዎች ይናገራሉ፡፡ የሚሰጡት ምክንያትም በቴሌቪዥን ባይተላለፍም የውይይቱ ጭብጥ በአጠቃላይ ኢትዮጵያን ሥጋት ውስጥ መክተት ነው፡፡ በስህተት እንደተላለፈ በመግለጽ የቀረበው የግብፃውያን ሐሳብም ይህንኑ ሥጋት ኢትዮጵያ ላይ ለመፍጠር የሞከረ ነው ሲሉ ይናገራሉ፡፡ በአጠቃላይ ይህንን ስህተት በመንግሥት ደረጃ ተሠራ ለማለት ከባድ እንደሆነ ይገልጻሉ፡፡ ውይይቱ በስህተት በቀጥታ ስርጭት ተላለፈ ከተባለ በኋላ በውይይቱ ላይ የተላለፉ መልዕክቶች የግብፅን አቋም የሚገልጽ አይደለም የሚል የይቅርታ ደብዳቤ ለኢትዮጵያ መንግሥት መላክ ነበረበት፡፡ ነገር ግን ይህ አልሆነም በማለት የውይይቱ በቴሌቪዥን የቀጥታ ስርጭት መተላለፍ ከጀርባው ምክንያት ሊኖረው ይችላል በማለት አስተያየት ሰጪዎች ይናገራሉ፡፡ በእርግጥም በዚህ ጉዳይ ላይ የግብፅ መንግሥት እስካሁን ያወጣው መገለጫ የለም፡፡ ነገር ግን የፕሬዚዳንት ሙርሲ አማካሪ በሰጡት መግለጫ የውይይቱን ተሳታፊዎች ይቅርታ ጠይቀዋል፡፡ ‹‹ውይይቱ በቀጥታ እየተላለፈ መሆኑን ማሳወቅ ይገባን ነበር፤›› በማለት፡፡ የቀድሞው የዓለም አቀፍ አቶሚክ ኃይል ኤጀንሲ ዳይሬክተር አልባራዲ በትዊተር ማኅበራዊ ድረ ገጽ በሰጡት አስተያየት ድርጊቱ ግብፅን የሚያሳፍርና ኃላፊነት የጐደለው ነው በማለት በግላቸው የኢትዮጵያና የሱዳን መንግሥታትን ይቅርታ ጠይቀዋል፡፡ ሴኩላር ሪፎርም ኤንድ ዴቨሎፕመንት የተባለ ፓርቲ አመራር የሆኑት ሙሐመድ አንዋር አል ሳዳት በበኩላቸው፣ ፕሬዚዳንቱ ተወያዮቹን በቅድሚያ በቀጥታ ስርጭት ላይ መሆናቸውን ማሳወቅ ነበረባቸው ሲሉ ተችተዋል፡፡ ‹‹ነገር ግን በውይይቱ ላይ የተገለጸው ሁሉ የግብፅ መንግሥትን አቋም አይወክልም፡፡ ውይይቱ በኢትዮጵያ ግድብ የተበሳጩ ፖለቲከኞች ወሬ ነው ብሎ መቁጠር ተገቢ ነው፤›› ሲሉ አስተያየታቸውን ለቢቢሲ ተናግረዋል፡፡ ማህመድ ሳላም የተባለ ግብፃዊ የፖለቲካ ተንታኝ በበኩሉ በግብፅ በኩል ኢትዮጵያን በወታደራዊ አቅም አሳንሶ የማየት አባዜን ተችቷል፡፡ ‹‹ኢትዮጵያ ሉዓላዊ አገር ነች፡፡ እናም በመሬቷ ላይ ማንኛውንም ግድብ ዓለም አቀፍ ስምምነቶችን አክብራ መገንባት ትችላለች፡፡ እስካሁን ባለው ሁኔታ ኢትዮጵያ ይህንን አልጣሰችም፤›› በማለት አስገራሚ ጽሑፍ አስነብቧል፡፡ ከዚህ ይልቅ የኢትዮጵያ ግድብ የሚያደርሰውን ጉዳት በግልጽ መመካከር ተገቢ ነው የሚለው ግብፃዊው ተንታኝ፣ ግብፅ ከምታገኘው የዓባይ ወንዝ ድርሻ ከናስር ሐይቅ ላይ በዓመት 12 በመቶው በትነት ይባክናል፡፡ ኢትዮጵያ ውስጥ ያለው የትነት መጠን ከዚህ በግማሽ የሚቀንስ በመሆኑና የግድቡ መገንባትም ውኃውን አመጣጥኖ ለመላክ የሚረዳ በመሆኑ ለግብፅ የሚተነውን በማስረቀት የተሻለ ጥቅም ያስገኛል፡፡ በመሆኑም የግድቡ መገንባት የግብፅ የውኃ ድርሻ ከፍ እንዲል ይረዳል በማለት ይከራከራል፡፡ ኢትዮጵያን ለመውረር ማሰብ ጊዜው ያለፈበት ከንቱ ሐሳብ መሆኑንና ኢትዮጵያ በአሁኑ ወቅት በከፍተኛ ደረጃ ላይ የምትገኝ መሆኗን ገልጿል፡፡ ‹‹የግብፅ መንግሥት የውኃ ፖሊሲውን በጥልቀት ሊፈትሽ ይገባል፡፡ ከተጋሪ አገሮች ጋርም ያለው ግንኙነት የመተማመንና የመተባበር መንፈስ ጊዜው የሚጠይቀው ነው፤›› ሲል ግብፃውያንን በጉዳዩ ላይ ሐሳባቸውን እንዲሰነዝሩ ይጋብዛል፡፡ የግብፅ ባለሥልጣናት የአስዋን ግድብ ግንባታን ተሞክሮ ለኢትዮጵያ ግድብ ግንባታ በማካፈል ግብፅ የተሻለ ውኃ እንድታገኝ ለኢትዮጵያ እገዛ ማድረግ አስፈላጊ ነው ሲል አስረድቷል፡፡ በዚህ አስተያየቱ ከበርካቶች የአድናቆትና የሙገሳ መልዕክት ደርሶታል፡፡
aend1-2013-01-27_15-01-00-038_1.mp3
13595K   Play   Download
አዲስ አበባ ጥቅምት 8/2005 ኢትዮጵያ ከአለም ባንክ ጋር ለመሠረታዊ አገልግሎትና ለመንገድ ልማት የሚውል የወለድ መጠኑ እጅግ ዝቅተኛ የሆነ የ18 ነጥብ 02 ቢሊዮን ብር በላይ የብድር ስምምነት ተፈራረመች። ሁለቱን የብድር ስምምነቶች የተፈራረሙት የገንዘብና ኢኮኖሚ ልማት ሚኒስትር ዴኤታ አቶ አህመድ ሽዴ፣ የኢትዮጵያ መንገዶች ባለስልጣን ዋና ዳይሬክተር አቶ ዛይድ ወልደገብርኤልና በኢትዮጵያ የአለም ባንክ ዳይሬክተር ሚስተር ጉአንግ ዜድ. ቼን ናቸው። በስምምነቱ ወቅት የገንዘብና ኢኮኖሚ ልማት ሚኒስትር ዴኤታ አቶ አህመድ ሽዴ እንደተናገሩት ከተፈቀደው ብድር መካከል ከ10 ነጥብ 6 ቢሊዮን ብር በላይ የሚሆነው በዝቅተኛ የኑሮ ደረጃ ላይ የሚገኙትን የኅብረተሰብ ክፍሎች የትምህርት፣ የጤናና የውኃ አገልግሎቶችን ለማሟላት የሚውል ነው። ቀሪው 7 ነጥብ 39 ቢሊዮን ብር በአገሪቱ የተለያዩ አካባቢዎች ለሚሰሩ አምስት የመንገድ ፕሮጀክቶች ማስፈፀሚያ የሚውል እንደሆነ ተናግረዋል። ይህ የሦስተኛው ዙር መሠረታዊ አገልግሎት መርሃ ግብር ስምምነት አገሪቱ የነደፈችውን የአምስት አመት የዕድገትና ትራንስፎርሜሽን ዕቅድ ተግባራዊ ለማድረግና የመንገድና የመሰረታዊ ልማቶችን በማስፋፋት የሀዝቡን ተጠቃሚነትና ተደራሽነት ተግባራዊ ለማድረግ ከፍተኛ እገዛ እንዳለው ተናግረዋል። ከስድስት አመታት በፊት በተካሄደው የመሠረታዊ አገልግሎት መርሃ ግብር በወረዳ ደረጃ 100 ሺህ የመጀመሪያ ደረጃ መምህራን፣ በአገር አቀፍ ደረጃ 38 ሺህ የጤና ኤክስቴንሽን ባለሙያዎችና 45 ሺህ የግብርና ኤክስቴንሽን ሰራተኞችን ለማፍራት መቻሉንም ገልጸዋል። የመንገዶች ባለስልጣን ዋና ዳይሬክተሩ አቶ ዛይድ ወልደገብርኤል በበኩላቸው የተመደበው ገንዘብ በዋናነት ከአምቦ-ወሊሶ፣ ከደብረ ብርሃን-አንኮበር፣ ከኮምቦልቻ-ባቲ-ሚሌ፣ ከሚዛን-ዲማ እና ከኮንሶ-ያቤሎ ለሚከናወነው የአስፋልት ኮንክሪት መንገድ ግንባታ የሚውል ነው፡፡ የመንገድ ግንባታው ኢንዱስትሪን፣ ግብርናንና ቱሪዝምን አገልግሎት ለማገዝ እንዲሁም በክልሎች መካከል ያለውን የገበያ ትሰስር ለማጠናከር የሚያስችል እንደሆነ ገልጸዋል። በኢትዮጵያ የአለም ባንክ ዳይሬክተር ሚስተር ጉአንግ ዜድ. ቼን በበኩላቸው እንደተናገሩት ብድሩ የተሰጠው ኢትዮጵያ በተከታተይ ዓመታት ባስመዘገበችው ዕድገትና በተሰራው ውጤታማ የልማት ስራ ነው። ብድሩም ለአምስት አመቱ የትራንስፎርሜሽን ዕቅድ ለትምህርት፣ ለጤና፣ ለምግብና ለመሰረታዊ አገልግሎት የሚውል እንደሆነ ዳይሬክተሩ ተናግረዋል።

ጉዳዩ፡- አዲስ የፖለቲካ ድርጅታችንን ሰለማሳወቅ
መስከረም 21 ቀን 2005 ዓ.ም.
መቼም ታሪክ ሲባል ለበጎ ትዝታ ወይም ለመጥፎ ትውስታ የዋለው ሁሉ ታሪክ ተሰኝቶ መዘከሩ አይቀርም፡፡ አገራችን
ኢትዮጵያ ባለፉት አራት አሰርተ ዓመታት በታሪኳ ካገጠሟት ፈተናዎች ሁሉ የነዚሁን ያህል አጋጥሟት አያውቅም
ማለት ይቻላል፡፡ ምናልባትም ከጠላት ወረራና ከአንዳንድ የውስጥ ባላንጋራ በስተቀር፡፡ በፈጣሪዋም የተወደደችና
የተመረጠች ትባል እንጂ ከአብራኳ የተከፈለነውና ከማኅጸንዋ የወጣነው ልጆቿ ግን ስማችንና ግብራችን አልገገናኝ ብሎ
ሸክላ እንዳልጠገበ ሸክላ እያደር የሚፍረከረክ ሆኗል፡፡
ይህንን የአገር ችግርና የሕዝብ በደል ፍጻሜ ለማድረስ በተለያዩ ጊዜያት የተነሱ ወገኖች ቢኖሩም፤ አለመታደል ሆኖ
እስካሁን የሰመረላቸው በተቃራኒው ቆመው አገርን ለሚንዱና ወገንን ለሚበድሉ ሆኖ ተገኝቷል፡፡
ያቀደ የወጠነም ይሁን የተለመ ካሰበበት ለመድረስ የዓላማ ጽናትን፤ የሕዝብ መሠረትና የማሕበራዊ ፍትኅ ስፍነትነትን
አካቶ መያዝ የግድ ይላል፡፡ ይሁን እንጂ የጥቂቶች አጥቂነት የብዙኃኑ ተጠቂነት ሰፍኖ እስከቀጠለ ድረስ፤ ከክፉ ድርና
ማግ የተሰሩ፤ ማኅበራዊ ፍትኅን የሚዋጉ ኃይሎች እስካሉ ድረስ፤ በሕግ ስም ዲቃላ ሕግ ሀግገው በእውነተኛው ሕግ
ላይ የሚያላግጡ ኃይሎች እስቀጠሉ ድረስ፤ ትግሉ የወሰደውን ያህል ወስዶ ዳር መድረስ ይኖርበታል፡፡ ለዚህም ምሉ
በኩለሄ የሆኑ መሪዎች በሻማ ይፈለጋሉ፡፡
መሪዎች ቅንነትን የተላበሱ፤ ፍትሃዊ፤ እራሳቸውን ዝቅ አድርገው የሌላውን ክብር የሚጠብቁ፤ ተጠያቂነት
የሚሰማቸው፤ ግልጽ እና ታማኞች እንዲሁም የሚነሱ የሃሳብ ልዩነቶችን በቅን መንፈስ ማየት የሚችሉ ከየትኛውም
ወገን ሳይወግኑ ለመመርመር ድፍረቱ ያላቸው፤ እውነተን ፊት ለፊት ለመጋፈጥ የማይፈሩ መሆን ይጠበቅባቸዋል።
መሪዎች ሲሳሳቱ ለመታረም የተዘጋጁና ይቅርታ መጠየቅ ካለባቸው ጥፋታቸውን ፊት ለፊት ተጋፍጠው ከራሳቸው
ድርጅታቸውን የሚያስቀደሙ ሊሆኑ ይገባል ማለት ነው።
ይህ ሳይሆን ሲቀር ሊጠየቁበት የሚያስችል ድርጅታዊ ስራት መዘርጋትና ይህንኑ ተግባራዊ ለማድረግ የተዘጋጁ ገለልተኛ
አካላት ሊኖሩ ይገባል። መሪዎች የያዙት ሃላፊነት እና ቦታ የሚያደርስባቸውን ግፊትና ፈተና ተቋቁመው ከአድሎ ነጻ
በመሆን በዙሪያቸው የተስባሰቡትን የአባላት ስሜት ምን እንደሆነ ለመረዳትና ከአብዛኛው አባላት ስሜት አብሮ
ለመሄድም ሆነ ስሜትን ለማስተካከል የተዘጋጁ መሆን ይኖርባቸዋል።
ይህንን መነሻ በማድረግ ግንቦት 7 የፍትኅ የነጻነትና የዲሞክራሲ ንቅናቄ በ2001 ዓ.ም. ሲመሰረት ካለፈው ስህተታቸው
ተምረው ታግለው ያታግሉናል በሚል እምነት ከዚህ ቀደም በፖለቲካ ድርጅት ታቅፈው የነበሩም ይሁን ያልነበርን
የትግሉን ጎራ የተቀላቀልነው፡፡ አለመታደል ሆኖ ግን ተስፋ የጣልንበት ድርጅት ከአራት ዓመታት በኋላ አህያ ቀንድ
ቢያወጣ፤ ቁራ ቢነጣ የነበረ ማንነታችውን መለወጥና መማር በማይችሉ መሪዎቹ አምባገነንነት ውስጡ በነቀዝ
እንደተበላ የብሳና ዛፍ ድርጅቱ አለን ስንለው እንደሌለ አድርገውታል፡፡
በግንቦት 7 አመራር ግን ይሄ ወሳኝ የሆነ የአመራር ብቃት ጎደሎ ብቻ ሳይሆን ሆን ተብሎ በአካባቢያቸው ከተሰባሰቡ
ግለሰቦች ውጭ የሚመጣ ሃሳብን እንደ ጠላት የመቁጠር ብሎም ማናለብኝነት፤ ግብዝነትና አምባገነንነት ቁልጭ ብሎ
ይታያል። ይሄም ብቻ ሳይሆን ድርጅቱ ሲመሰረት ጀምሮ ማድረግ የምንችለውን ማድረግ ከማንችለው ለይተው
ማስቀምጥ አቅቷቸው አባላትንና ደጋፊዎችን በማይጨበጥ ሕልም አንዴ በ6 ወር ለውጥ እናመጣለን ሌላ ጊዜ የአረቡ
ማዕበል ኢትዮጵያ ውስጥ ልናመጣ ነው የሚል ስሜታዊነትን የሚያጦዙ የማይጨበጥ ተስፋ በመስጠት ህዝቡን
ሲያደናግሩ ኖረዋል።
ግንቦት 7 ዲሞክራቲክ Ginbot 7 Democratic
የፍትኅ የነጻነትና የዲሞክራሲ ንቅናቄ Movement for Justice Freedom and Democracy
Contact us: pr@ginbot7d.org website: www.ginbot7d.org
2
አባላት ለድርጅቱ ጥንካሬና ለልህቀት ብቃት ስንል ጊዜያችንን፤ ገንዘባችንን፤ ጉልበታችንና እውቀታችንን በተፈለገው
ጊዜና ቦታ ሁሉ ሳንሳሳና ሳንለግም ከላይ ከተቀማጡና እንመራሃለን ከሚሉት ጥቂት ግለሰቦች የበለጠ
መስዋዕትአድርገናል፡፡ አለመታደል ሆኖ እኛ ስንገነባ እነሱ እየናዱት ያለፉትን አራት ዓመታት ያለምንም ውጤት
አባክነናል፡፡ በውጭ ሆኖ ለሚመለከተው ግንቦት 7 ትልቅና ውስብስብ ራሱን አገር ለመምራት የተዘጋጀ ድርጅት መስሎ
ይታይ ይሆናል፡፡ እውነታው ግን ከዚህ በብዙ መልኩ የተለየ ነው፡፡
ለዚህም የምናነሳችው ዋና ዋና ነጥቦች፤
• ኤርትራን እንደ ብቸኛ የትጥቅ ትግል ማካሄጃ በማድረግ ከአባላት ይሁንታ ሳያገኙ መጓዛቸውና ይህም ፍሬ
እንደማያፈራ እየታወቀ የድርጅቱ ገንዘብና ንብረት ያላግባብ ላለፉት አራት ዓመታት እንዲባክን መደረጉና
ሆን ተብሎ አላስፈላጊ መስዋዕትነት መከፈሉ ፤ (በዚህ ጉዳይ ላይ ወደፊት ዝርዘር መግለጫ የምንሰጥበት
ይሆናል)
• በአገር ውስጥ ምንም ዓይነት የትግል መረብ ሳይዘረጋ ከሶማሊያ ክልል ውጭ በሁሉም የአገሪቱ ክፍሎች
መሰረቶችን ዘርግተናል እየተባለ አባላት ማዘናጋትና አጉል ተስፋ እንዲኖራቸው ማድረግ፤
• ለስኬታማነታችን ወሳኝ የሆኑት የትግል አካሄዶች (በአገር ውስጥም ይሁን በትጥቅ ትግሉ ዘርፍ) በሁለት
ውንድማማቾች እንዲያዙ መደረጉና ይህም ለተጠያቂት አስቸጋሪ ሁኔታን መፍጠሩ፤
• በድርጅቱ ውስጥ በቅንጅት ጊዜ ከነበሩት ከቀስተ ደመናና ከኤዲሊ አባላት ውጭ ሌሎች የድርጅቱ አባላት
የሚሰጡት አስተያየት የማይሰተናገድበትና ጥያቄዎቻችው የማይመለስበት እየሆነ መምጣቱ፤
• ጠቅላላ ጉባዔው በወሰነው መሰረት ድርጅቱ በየዓመቱ ምርጫ እንዲካሄድ ቢወስንም፤ ምርጫ ቢካሄድ
የመሪነት ቦታውን እናጣለን ብለው በሰጉ የስራ አስፈጻሚ ኮሚቴ አባላትና ሙሉ ወርኃዊ ደመወዝ ከድርጅቱ
በሚከፈላቸው ግለሰቦች ተጽዕኖ ምርጫ ሳይካሄድ ከአንድ ዓመት በላይ መቆየቱ፤
• የትጥቅ ትግል ለማካሄድ ከየአገሩ ተመልምለው የሄዱ አባላትን የትጥቅ ትግል የለም ብሎ ማሰናበትና በሌላ
በኩል ከነጭራሹ የሌለውን የትጠቅ ትግል ያለ በማስመሰል አባላትንና ሌሎችን ማዘናጋት፤
• በጠቅላላ ጉባዔው የጸደቀውን የአባላት አደረጃጀትና መዋቅር ከላይ እስከታች ያለአግባብ በ7 የስራ አስጻሚ
ኮሚቴ አባላት ውሳኔ ብቻ እንዲፈርስ መደረጉና ይህንን ህገ-ወጥ አካሄድ የተቃወሙ አባላት በየጊዜው
በጉዳዩ ላይ እንድንወያይ ያቀረብነው ጥያቄ ተካይ ነቃይ ሹዋማና ሻሪ በሆኑ መሪዎች ውድቅ መደረጉና
ጥያቄውን ይዘው የተነሱ አባላትን በወያኔነትና በአክራሪ አማራነት መፈረጅ፤
• በየጊዜው በውይይት መድረክ ላይ የተለየ ሀሳብ የሚያቀርቡ አባላትን ከአንድ መሪ በማይጠበቅ ጸያፍ ስድብና
ዘለፋ ማዋረድና እነሱ ያሉት ብቻ ያለምንም ውይይትና ጥያቄ ተቀባይነት እንዲኖረው ማስገድድ፤
• ከዚህ ቀደም በተለያዩ ጊዜያት በወገኖቻችን ላይ በደል ሲፈጸም ፈጥኖ መግላጫ ያወጣ የነበረው ድርጅት
በደቡቡ የአገራችን ክፍሎች ሰፍረው ይኖሩ የነበሩ የአማራ ዝርያ ያላቸው ወገኖቻችን በመለስ ዜናዊ ወሳኝነት
ከሰፈሩበትና ካለሙት መሬት ያለአግባብ እንዲባረሩ ሲወሰንና ታፍሮ ተከብሮ የኖረው ገዳማችን ዋልድባ
በዶዘር ሲታረስ ግንቦት 7 ጉዳዩን አውግዞ መግላጫ እንዲያወጣ በዓለማቀፉ (የዲያስፖራ) ኮሚቴ
በተደጋጋሚ ጥያቄ ቢቀርብለትም ይህ የድሮ ስርዓትን ለማምጣት የሚፈልጉ ሰዎች ጥያቄ ነው በሚል ምንም
ግንቦት 7 ዲሞክራቲክ Ginbot 7 Democratic
የፍትኅ የነጻነትና የዲሞክራሲ ንቅናቄ Movement for Justice Freedom and Democracy
Contact us: pr@ginbot7d.org website: www.ginbot7d.org
3
ዓይነት መግለጫ እንዳይወጣ ተደርጎ መቆየቱና በመጨረሻ ጊዜ ካለፈና ሁኔታዎች ሁሉ ከተረሱና የአባላትም
ቅሬታ ገንፍሎ መውጣት ከጀመረ በኋላ አድርጌ ነበር ለማለት ብቻ የመግለጫ ቋንጣ ማውጣቱ፤
• የሙስሊም ወገኖቻችንን መሰረታዊ ጥያቄ ከበስተጀርባ በግንቦት 7 እንደሚመራ በማስመሰል የሚደረገውን
የመብት ትግል ጠልፎ ለራስ በማድረግ በሰው ሠርግ ለመዳር መሞከር፤
• ለራሷ ያልተነሳች ልታቋቁም ሄደች እንዲሉ የግንቦት 7 የአመራር አባላት የውስጥ ችግሮችን ከመፍታት ይልቅ
ሌሎችን እናስታርቃለን በሚል ዓመታትን የፈጁ ጊዜያት በከንቱ ማበከናቸው፤
• የስራ አሰፈጻሚ ኮሚቴ አባላትን ሰድባችኋል ተብለው ያላግባብ አባላት ሲባረሩ፤ አማራን ያህል ህዝብ
በየጊዜው ባገኙት አጋጣሚ ሁሉ የሚሳደቡ እንደ አቶ ቸኮል ጌታሁን ዓነቶች ለዲሲፕሊን ኮሚቴ ቢቀርቡም
ርምጃ እንዳይወሰድባቸው መደረጉና እንዲያውም የምክር ቤት ሰብሳቢ ሆኖ እንዲሾም በመደረጉ ከምክር
ቤቱ አባልነት ግለሰቦች በራሳቸው ፈቃድ ድርጅቱን ጥለው እንዲሄዱ መደረጉ፤ ይህ የአማራ ጥላቻ እንደ
አቋም በሌሎች የስራ አሰፈጻሚ ኮሚቴ አባላትም መያዙ፤ይህም ግንቦት 7 ከያዘው መሰረታዊ አቋም
በመውጣት የወያኔን ያህል በአማራ ላይ ዘመቻ እንዲዘመት መደረጉ፤
• ጥቂት ግለሰቦች ከጊዜ ወደጊዜ ድርጅቱን እንደ ግል ንብረትነት እየቆጠሩት መምጣታቸውና ድርጅቱ
ከተቋቋመ ጊዜ ጀምሮ አንድም ጊዜ የስራ ግምገማና ኦዲት አለመደረጉ፤
በነዚህና በሌሎች ወደፊት እንደየአሰፈላጊነቱ በምንገልጻቸው ጉዳዮች ምክንያት ግንቦት 7 ዲሞክራቲክን ለመመስረት
ተገደናል፡፡ መሠረታዊ መርኋችን የማይደፈርና የማይገሰስ የኢትዮጵያ አንድነት፤የሕዝብ እኩልነት፤የዲሞክራሲ መብቶች
መጠበቅና የሕግ የበላይነት ናችው፡፡
ከሰላምታ ጋር
የግንቦት 7 ዲሞክራቲክ የጋራ አመራር
የኢትዮጵያ አንድነት ለዘላለም ይኑር!!!
ድል ለኢትዮጵያ ሕዝብ!!!
ለምትሰጡን አስተያየት የኢሜል አድራሻችን፡ pr@ginbot7d.org ሲሆን
ድረ-ገጻችንን፡ www.ginbot7d.org

aend1-2012-09-23_15-01-00-926_1.mp3
13590K   Play   Download

Two weeks ago, we looked at how Rep. Paul Ryan, the Republican nominee for Vice president, made all of his money. The answer? Natural resources, land rights, and stocks, all invested in mutual funds and limited partnerships.We got a lot of requests to do the same thing to Barack Obama, and for him the answer is much easier.First of all, Obama has released copies of his tax returns, so we're able to produce hard numbers when it comes to what he makes.Second, his investment strategies are much more coherent than Ryan's. Obama made his fortune from a few sources, and has it invested and stored in a few surprising — but also easy to track — ways.
Aend Ethiopia.mp3

21083K   Play   Download
አዲስ አበባ ነሃሴ 28/2012በኢትዮጵያና በአሜሪካ መካከል የቆየውን ስትራቴጂካዊ አጋርነት ወደፊትም ተጠናክሮ እንደሚቀጥል ሁለቱ አገራት አስታወቁ፡፡ምክትል ጠቅላይ ሚኒስትርና የውጭ ጉዳይ ሚኒስትር አቶ ኃይለማሪያም ደሳለኝ ትናንት ማምሻውን በመንግሥታቱ ድርጅት የአሜሪካ ቋሚ ተወካይ በአምባሳደር ሱዛን ራይስ የተመራ የአሜሪካ ልዑክ ተቀብለው አነጋግረዋል፡፡አቶ ኃይለማሪያም ደሳለኝ በዚሁ ወቅት እንዳሉት ኢትዮጵያ ከአሜሪካ ጋር የጀመረችውን ሁለንተናዊ ግንኙነት ከጠቅላይ ሚኒስትር መለስ ዜናዊ ህልፈት በኋላም ተጠናክሮ ይቀጥላል፡፡ኢትዮጵያ ቀደም ሲል የነደፈችው የውጭ ጉዳይ ፖሊሲን መሰረት ያደረገ ትብብርና ዲፕሎማሲያዊ ግንኙነት ወደፊትም አሜሪካን ጨምሮ ከሌሎች አገራት በተጠናከረ መልኩ ይገፋበታል ብለዋል፡፡አምባሳደር ሱዛን ራይስ በበኩላቸው ኢትዮጵያና አሜሪካ ታሪካዊ የሆነ ግንኙነት እንዳላቸው ጠቀሰው ሁለቱ አገራት የጀመሩትን ስትራቴጂካዊ አጋርነት በላቀ ደረጃ እንደሚቀጥሉበት አረጋግጠዋል፡፡አሜሪካ ለኢትዮጵያ ሕዝብና መንግሥት ያላትን ቁርጠኛ አጋርነትም በተጨባጭ ማሳየት እንደምትፈልግ ገልጸዋል፡፡
ኢትዮጵያ በምስራቅ አፍሪካ በተለይም በሶማልያ ሠላምና መረጋጋት እንዲሰፍን የተጫወተችው ቁልፍ ሚና መልካም ውጤት እያሰገኘ መሆኑን ገልጸዋል፡፡
በቅርቡ በሶማልያ ሠላማዊ የፓርላማ ምርጫ ተካሂዶ የአገሪቱ ፓርላማ አፈ ጉባዔ መመረጡን አስታውሰው ለዚህ ታላቅ ወጤት መገኘት የኢትዮጵያ አስተዋፅኦ ከፍተኛ እንደነበር አመልክተዋል፡፡
በአሜሪካ የሚኖሩ ኢትዮጵያውያንና ትውልደ ኢትዮጵያውያን በአገራቸው የልማት እንቅስቃሴ ንቁ ተሳትፎ ለማድረግ ያሳዩትን ከፍተኛ ፍላጎት በተቀናጀ አኳሃን ወደ ተግባር ለመለወጥ የአሜሪካን መንግሥት ሁኔታዎችን እንደሚያመቻች አስታውቀዋል፡፡
በአሁኑ ወቅት ኢትዮጵያና የኢትዮጵያ ሕዝብ በጠቅላይ ሚኒስትር መለስ ዜናዊ ህልፈት ምክንያት ከፍተኛ ኀዘን ውስጥ ቢሆኑም የዚች ታላቅ አገር ሕዝብ አንድነቱን በማጠናከር የተጀመረውን ልማት ዳር እንደሚያደርስ እርግጠኛ መሆናቸውን ገልጸዋል፡፡
በውይይቱም የአሜሪካ ፕሬዚዳንት ባራክ ኦባማ የፖለቲካ ጉዳዮች አማካሪ ጌይል ስሚዝና የአሜሪካ የውጭ ጉዳይ ሚኒስቴር የአፍሪካ ጉዳዮች ረዳት ሚኒስትር ጆን ካርሰን ተሳታፊ መሆናቸውን ኢዜአ ዘግቧል፡፡
| | |
| --- | --- |
| | አዲስ አበባ ነሐሴ 28/2004 የኢትዮጵያ ሕዝቦች አብዮታዊ ዴሞክራሲያዊ ግንባር /ኢሕአዴግ/ ሥራ አሥፈፃሚ ኮሚቴ ነገ ማክሰኞ መደበኛ ስብሰባውን ያካሂዳል፡፡ በነገው ዕለት በሚከፈተው የግንባሩ ሥራ አስፈፃሚ ኮሚቴ መደበኛ ስብሰባ የዕድገትና ትራንስፎርሜሽን ዕቅድ አፈፃጸምን ይዳስሳል ተብሎ ይጠበቃል፡፡ ኮሚቴው የ2004 በጀት ዓመት አፈፃጸሞችን በጥልቀት በመፈተሽ የግንባሩ ሊቀመንበር የነበሩትና የባለ ራዕዩና ታላቁ መሪ የጠቅላይ ሚኒስትር መለስ ዜናዊን ህልፈት ተከትሎ በሰፊው የኢትዮጵያ ሕዝብ የተስተጋባውን ቁጭትና እልህ በልማት ላይ በሚቻልበት ሁኔታ እንደሚነጋገር ለማወቅ ተችሏል፡፡ የታላቁን መሪውና በእሳቸው የተገነባውን የግንባሩና የአገሪቱ ልማታዊ መንግሥት ራዕይ ሁሉም በየተሰማራበት የስራ መስክ በመረባረብ ለማስቀጠል የገባውን ቃልና መነሳሳት የሚመጥን ዝግጅት ማድረግ በሚቻልባቸው ዙሪያም ኮሚቴው ይመክራል፡፡ በተጨማሪም ከኮሚቴው አባላት በሚነሱ አጀንዳዎች ዙሪያ በመምከር ውሳኔዎችን እንደሚያሳልፍ ይጠበቃል ሲል ኢትዮጵያ ዜና አገልግሎት ዘግቧል፡፡ |
Ethiopia's Tiki Gelana won gold in the London 2012 women's marathon in an Olympic record time of two hours, 23 minutes and seven seconds.Kenya's Priscah Jeptoo claimed silver, five seconds behind, while Russia's Tatyana Petrova Arkhipova took bronze.Freya Murray, a late replacement for injured Paula Radcliffe, was the best placed Briton, 9:07 back in 44th place.Team-mate Claire Hallissey was more than 12 minutes behind in 57th, while Mara Yamauchi quit just before 10km.In winning on The Mall, 24-year-old Gelana took seven seconds off the previous Olympic record as she sprinted to victory ahead of Jeptoo.Petrova set a personal best of 2:23:29, while Kenya's Mary Keitany, winner of the London marathon this year, had to settle for fourth after being dropped by the leading pack in the final stages."I'm not sure many people would have tipped Gelana," said BBC commentator and former Olympic 1500m silver medallist Steve Cram."She wasn't quite unknown, but to run in such a way was impressive. She looked really relaxed until the last 200m-300m, when she strained to reach the finish line."Once again, the Kenyans have had to play second fiddle to the Ethiopians, who were dancing with joy at the end."Murray, 28, was the first Scottish woman to represent Britain in an Olympic marathon since Liz McColgan at Atlanta in 1996.She says she is now targeting the Commonwealth Games and then the Rio Games in 2016."It was a brilliant experience for me and, hopefully, a stepping stone to Glasgow 2014 and Rio 2016," sh said."When I got the call last Sunday, I was devastated for Paula but excited. I feel I have justified my selection."Yamauchi, 38, was sixth in the 2008 Beijing Olympic marathon but has since struggled with injury.She said: "I had a heel bruise that I thought I was able to run on. I was confident I could give it a go, but on the second corner it started hurting."I did my best and it is not good to drop out in your home Games. I didn't want my Olympic journey to end like this. I thought about withdrawing beforehand and had much higher hopes. Sadly it wasn't to be."

Leading with 500m to go, 26-year-old Dibaba broke away from Kenya's Sally Kipyego and Vivian Cheruiyot to win in 30 minutes 20.76 seconds.Pavey finished seventh in 30:53.20 with Bleasdale clocking 30:55.63 in eighth.On her fourth Olympics Pavey, 38, beat her previous best by 19.10 seconds, as Bleasdale improved by 33.96 seconds.Dibaba's triumph was her third Olympic gold after winning both the 5,000m and 10,000m in Beijing – the first female athlete to do so.And she could match that triumph, as she plans to run again in the shorter distance in London in the final on Friday, 10 August.After a steady first 4,000m where the pace was 74 seconds per lap, Kipyego began to drag out the race around the halfway markEthiopia's Werknesh Kidane took it on another gear around 7,600m as the leading runners slimmed down to just four with team-mate Dibaba behind Cheruiyot and Kipyego.With three laps to go Kipyego found the front as Kidane slipped back, but it mattered little as Dibaba tore down the finishing straight for the penultimate time.In front of a noisy crowd clearly enjoying the first day of athletics in the Olympic Stadium, the Ethiopian runner established a 30m lead down the back straight.And she extended it further as she completed a final lap of 62 seconds to give her opposition no chance of stripping her of her crown.
መሠረት የዓመቱ ምርጥ አትሌትነት ምርጫን አሁንም በመምራት ላይ ነች
አዲስ አበባ, ጥቅምት 19 ቀን 2003 (አዲስ አበባ) – መሠረት የዓመቱ ምርጥ አትሌትነት ምርጫን አሁንም በመምራት ላይ ነች

አትሌት መሠረት ደፋር እንደ አውሮፓውያን አቆጣጠር የ2010 ምርጥ የሴት አትሌት ተብላ ለመመረጥ የሚያስችለውን ድምፅ ለማግኘት የሚደረገውን ሰንጠረዥ መምራቷን አሁንም እንደቀጠለች ናት።

መሠረትን የዓመቱ ምርጥ አትሌት ለመሆን የሚያስችላትን 30 ከመቶ ድምፅ ከሕዝብ ለማግኘት የሚያስችላትን በመምራት ላይ እንደምትገኝ የዓለም አቀፍ አትሌቲክስ ፌዴሬሽኖች ማህበር ድረ ገጽ ሰንጠረዥን የተመለከተው የኢትዮጵያ ዜና አገልግሎት ዘገባ ያመለክታል።

ጥቅምት 9ቀን 2003 የተጀመረውን የድምፅ አሰጣጥ አምስተኛ ደረጃ ላይ የነበረችው መሠረት ባገኘችው ከፍተኛ ድምፅ አንደኝነቷን አስጠብቃ ቀጥላለች።በመሪነቷም ለመቀጠል የስፖርት አፍቃሪው ሕዝብ ድምፅ ያስፈልጋታል።

መሠረትን በመከተል ላይ ያለችው በዓመቱ ውስጥ በሦስት ሺህ ሜትር መሰናክል ካደረጋቸው 11 ውድድሮች በሰባቱ አንደኛ በቀሪዎቹ ደግሞ ሁለተኛ የወጣችውን እንዲሁም በርቀቱ መሪ ሰዓት ያስመዘገበችውን ኬንያዊቷን ሚልካህ ቼሞስ ቸውያን በቅርበት ርቀት እየመራች መሆኗን መረጃው ያሳያል።

ባለፉት ቀናት ሁለተኛ ደረጃ ላይ የነበረችው ብራዚላዊቷ ፋብሪያና ሙረር ወደ ሦስተኛ ደረጃ ስትወርድ፣ሦስተኛ የነበረችው

ክሮሽያዊቷ ብላንካ ቭላሲች አራተኛ ሆናለች።

አሜሪካዊቷ አሊየሰን ፌሊክስና ጃማይካዊቷ ቬሮኒካ ካምፕቤል እስካሁን ባለው ድምፅ የአምስተኛና ስድስተኛ ደረጃቸውን እንደያዙ ናቸው።

መሠረት እስከ ጥቅምት 28 ቀን 2003 ድረስ ባለው ጊዜ የምታገኘው ድምፅ በዚህ ሁኔታ የሚቀጥል ከሆነ፤"የዓመቱ ምርጥ ሴት አትሌት"ተብላ ለመመረጥ ያላት ዕድሏ ሰፊ ይሆናል።

አትሌቷ በአህጉራዊ ዋንጫ በሦስት ሺህ ሜትር ሩጫ አሸናፊ በመሆኗ እና በቤት ውስጥ ውድድር በአምስት ሺህ ሜትር በ14 ደቂቃ ከ24 ነጥብ79 ሰከንድ በመግባት ባስመዘገበችው መሪ ሰዓት ለሽልማት ከሚወዳደሯት አትሌቶች አንዷ ለመሆን በቅታለች።

ድምፅ ሰጪዎች በዓመቱ ምርጥ እንቅስቃሴ በማሳየት ከታጩት ሴት አትሌቶች መካከል ለሦስቱ ድምፅ መስጠት የሚችሉ ሲሆን፣አሸናፊ የምትሆነዋ አትሌት ከወንድ ምርጥ አትሌት ጋር ኅዳር 12 ቀን 2003 ሞናኮ፣ፈረንሳይ በሚካሄድ ሥነ ሥርዓት እንደሚሸለሙ የማህበሩን መረጃ ጠቅሶ ኢዜአ ዘግቧል።

በወንዶች ለዓመቱ ምርጥ አትሌትነት የሚደረገውን ውድድር ኬንያዊው የ800 ሜትር ክብረ ወሰን ባለቤት ዴቪድ ሩሺዳ መምራት ጀምሯል።እስከ ትናንት ድረስ በነበረው መረጃ የኤርትራው ዘረሰናይ ታደሰ መሪነቱን ተቆጣጥሮ እንደነበርም የኢትዮጵያ ዜና አገልግሎት ዘገባ አስታውሷል።

አሜሪካዊው ታይሰን ጌይ ሰሞኑን የያዘውን የሦስተኝነት ደረጃን እንዳስጠበቀ ነው።

መሠረትንም ሆነ ሌሎች አትሌቶችን የዓመቱ ምርጥ አትሌት አድርጎ ለመምረጥ www.iaaf.org ገብቶ ድምፁን መስጠት እንደሚችልም ኢዜ
The Sudanese Ministry of Foreign Affairs on Thursday requested that the upcoming African Union (AU) summit be moved to Ethiopia after the host Malawi threatened to arrest the country's president Al-Bashir if he attends.The ministry summoned diplomatic representatives of the African Union (AU) member states in Khartoum and told them that Khartoum wants the upcoming 19th summit to be moved, citing Malawi's failure to commit to previous AU resolutions which instructed its member states not to cooperate with the arrest warrants issued for Al-Bashir.Al-Bashir is wanted by the Hague-based International Criminal Court on charges of war crimes, crimes against humanity and genocide allegedly committed in the country's western region of Darfur.Malawi President Joyce Banda announced in early May that she had asked the AU not to invite Al-Bashir to the summit that is scheduled to be held in July, explaining that her country's previous hosting of the Sudanese leader has had implications on the economy.

Nathan Eshete was born at Stord hospital, western Norway, on 1st May 2005. His parents are from Ethiopia and have had their asylum application rejected.The family are now set to be deported from Norway on 16th May, the day before Norwegian National Day. Nathan's father , Asfaw Eshete, believes he faces persecution and imprisonment in Ethiopia for being politically active.Mr Eshete told Dagsavisen that Nathan is struggling to understand why he is being sent to a country he has never been to before."He asks why he should be thrown out when he is Norwegian, has friends here and does not recognise anything about Ethiopia".In March, the Immigration Appeals Board (UNE) told the family that their application was being looked into again, but last week they received their rejection notice.

አንቀጽ 1ዐ ሕግን የተላለፈ ይዘትን አለማተም  አታሚው በአሳታሚው እንዲታተም የቀረበለት የጽሑፍ ስክሪፕት ሕግን የሚተላለፍ ስለመሆኑ ለማመን በቂ ምክንያት ካለው አላትምም የማለት መብት አለው፣  አታሚው አሳታሚው የሕግ ተጠያቂነትን የሚያስከትል የሕትመት ይዘት የማውጣት ዝንባሌ ያለው መሆኑን ለማመን በቂ ምክንያት ካለው በማንኛውም ጊዜ ውሉን ለማቋረጥ ወይም ለመሰረዝ ይችላል፡፡

Addis Ababa, December 6 (WIC) – The Security Council on Monday December 5, 2011 placed additional sanctions on Eritrea for continuing to provide support to armed groups seeking to destabilize Somalia and other parts of the Horn of Africa, building on the arms and travel embargoes it imposed exactly two years ago.The new measures are contained in a resolution which received the support of 13 of the Council's 15 members. China and Russia abstained. It follows an earlier meeting yesterday at which the Council heard a briefing from the Intergovernmental Authority on Development (IGAD).
The UN Security Council on Friday refused to delay a vote next week on taking sanctions against Eritrea so the isolated country's head of state can make his case, diplomats said.The vote is set for Monday but President Issaias Afeworki does not have enough time to get to New York, according to the UN envoy for the impoverished nation, which is accused of plotting an attack on an African Union summit this year.Several Security Council members, including Russia, China and South Africa, argued in informal talks for the vote to be delayed for two days, diplomats said. But the 15-member body stuck to the schedule demanded by the United States and Gabon, which drew up the resolution."It is going to be Monday," said Russia's UN ambassador Vitaly Churkin after the talks, but he said the details of who would be present are not clear. Some East African ministers are expected to address the meeting by video-link.Afeworki asked in October to speak to the Security Council which sent an invitation this week.Eritrea's UN ambassador Araya Desta told AFP that Afeworki wanted to attend but did not get a visa to enter the United States on time to organize a flight.However US officials said visas were granted within hours of the application being made. Diplomats said Afeworki still had three days to get to the UN headquarters.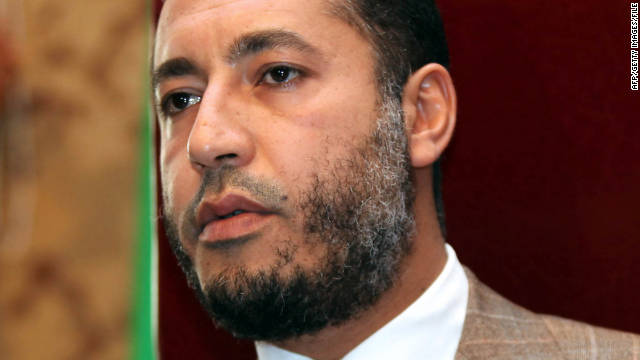 Niger's president is standing by his country's decision to offer amnesty to one of the late Moammar Gadhafi's sons, saying he is entitled to stay in his nation like other "Libyan refugees."President Mahamadou Issoufou addressed reporters Friday, reaffirming his stance on Saadi Gadhafi, whom Libya wants returned home to stand trial."The attitude of the Niger government regarding this has already been noted: We have already welcomed Libyan refugees for humanitarian reasons," Issoufou said. "Of these, one is a son of (Moammar) Gadhafi — Saadi Gadhafi."

Ethiopia is organizing what it calls a Health Development Army aimed at lowering child mortality rates and improving the quality of care in rural areas where 85 percent of the population lives. The announcement came at an event marking  progress in reducing malnutrition, one of the Horn of Africa's biggest child killers."The government is setting up what we call the Health Development Army, which is basically organizing the community into small groups and engaging them to further own the programs that are implemented through the Health Extension Program," said Kesteberhan.The 2011 health survey suggests the massive international effort to improve Ethiopia's health is paying off. The number of underweight children has decreased by more than 30 percent over the past decade.  During that time, the number of youngsters whose growth was stunted due to malnutrition has dropped from nearly 60 percent to less than 45 percent

The Ethiopian Railway Corporation and the China Railway Group Limited (CREC) on Tuesday signed an accord that enables the latter to construct railways that runs from Sebeta town, some 25 km away from Addis Ababa upto Meiso town in the east of Addis Ababa.The total distance of the railway project covers some 320 kms, according to the Ethiopian Railway Corporation (ERC).The signing ceremony took place at the Ethiopian Ministry of Foreign Affairs and witnessed by Hailemariam Desalegn, Ethiopian Minister of Foreign Affairs, Getachew Mengiste, Ethiopian State Minister of Transport, Fekadu Haile, General Manager of the Addis Ababa Roads Authority, Gu Xiaojie, Chinese Ambassador to Ethiopia, and Qian Zhaogang, Commercial Counselor at the Chinese Embassy in Ethiopia, among others.Getachew Betru, General Manger of the Ethiopian Railway Corporation, and Zhou Mengbo, CRC Vice-President, signed the agreement on their respective organizations.Hailemariam, who is also Deputy Prime Minister of Ethiopia, appreciated the expert team of CREC which has been carrying out dedicated work on the study of the project
ADDIS ABABA, Ethiopia—A top U.S. aid official says the U.S. will donate more than $121 million to Ethiopia to fight food insecurity amid a drought in the East African nation.USAID director Raj Shah said Tuesday during a visit to Ethiopia's capital that the U.S. will provide $110 million to a program that will benefit 1.5 million people. He says another $10 million will be spent on a nutrition program and $1.2 million given in loans to encourage farmers.


A picture of our artists taken
before the Fateful day 9/16/11
The management and staff of AEND ETHIOPIA expressed their deepest sympathies to the Tigray Cultural Squad who have lost their lives in a car accident and wish solace and strength to their families and friends.
ENOUGH IS ENOUGH! An emergency meeting was called at the Sheraton Addis on Friday to discuss the rise of male violence against women. Last week police arrested a man who had cut out his wife's eyes with a knife; this vicious manifestation of male violence towards women has outraged women across the country causing them to call emergency meetings to begin solidarity campaigns and to collectively  announce to male aggressors that 'Enough is Enough'.  The event was attended by prominent personalities such as Eyesuswork Zafu, president of the Ethiopian Chamber and Sectoral Association; Selome Tadessse former Ethiopian government communication office head and board member of Raya beer Share Company and Meaza Ashenafi former head of Ethiopian Women Lawyers Association (EWLA) and board chairman of Enat Bank Share Company. The event was also attended by parents and relatives of women who have be.

ADDIS ABABA – Security men on Wednesday arrested prominent Ethiopian journalist Eskinder Nega and opposition party leader Andualem Aragie.They were both taken to Makelawi Prison in handcuffs at different times in the afternoon, witnessed said.
Eskinder and Andualem were earlier around 8:30 am seen conversing over coffee with two other UDJ members at a cafeteria near the opposition party's headquarters, a UDJ press release reported.Acclaimed as a widely read journalist whose weekly columns appear on Ethiomedia.com on Fridays, Eskinder has been writing articles critical of the government of Prime Minister Meles Zenawi. the arreste denounced by Human Rights Watch and Amnesty International, among others.

Ethiopian reporter Argaw Ashine has told the BBC he has fled his country because he was cited in a US diplomatic cable released by Wikileaks last month.He said he was interrogated by officials seeking the identity of his government source referred to in a 2009 cable about press harassment."It was a bit scary… not a wise idea to stay in such a scenario," he said.Wikileaks says the cable does not cite Mr Argaw as a US embassy informant and "no journalistic source is named".But the Committee to Protect Journalists (CPJ) says it is the first instance in which a citation in a Wikileaks cables has caused direct repercussions for a journalist."The threat we sought to avert through redactions of initial Wikileaks cables has now become real," Joel Simon, the executive director of the US-based media watchdog said in a statement."A citation in one of these cables can easily provide repressive governments with the perfect opportunity to persecute or punish journalists and activists," he said.Ethiopian government spokesman Shimellis Kemal told the BBC the country's laws gave "protection for journalists not to disclose the sources of their information"
Apparently, it was not just Mullah who suffered as servants of Hannibal Gadhafi's family. A man too frightened to reveal his name led CNN reporters to another one of Hannibal Gadhafi's properties, a gated, high-walled villa-like house, where the man said more abuse was meted out to staffers.
"Shweyga is not the only one," he said, describing a Sudanese man who was also scalded with water after he burned an undershirt he was ironing.
Addis Ababa — Some 29 terror suspects, which Ethiopian police said have links with banned rebel group the Oromo Liberation Front (OLF), have been arrested by the country's security services.Among detained, are nine members of opposition parties, Oromo Peoples Congress (OPC) and Oromo Federalist Democratic Movement (OFDM) the National Intelligence and Security Service and Federal Police Joint Anti-Terrorist Taskforce said on Tuesday.He said the foreign staff bore the brunt of the abuse.Another foreign nanny contacted CNN and described Aline Gadhafi as a "sadist" and a "psychologically sick" woman.A room in the villa perhaps bears out the nanny's words — a prison cell in a private home.Back at the burn hospital, Mullah faces months of recuperation and surgery. Her story generated enormous public response. So far, people have donated more than $16,000 dollars for her care.

Tripoli, Libya - Shweyga Mullah gestures a greeting to her visitors at Tripoli's burn hospital. Her head wrapped in fresh bandages, her frail body under a red fleece blanket, Mullah is slowly regaining her dignity.Tears stream down her cheeks, not of pain anymore, but relief. She is grateful for all those who have helped her in her ordeal. She prays now for God to heal her and return her to her family in Ethiopia.Mullah worked as a nanny for two of former Libyan leader Moammar Gadhafi's grandchildren. When she couldn't keep one from crying, Aline, the wife of Gadhafi's son Hannibal, poured boiling water on her head. Journalists discovered her in Hannibal Gadhafi's plush home after anti-Gadhafi forces overran Tripoli and Hannibal Gadhafi and his wife fled to Algeria.Apparently, it was not just Mullah who suffered as servants of Hannibal Gadhafi's family. A man too frightened to reveal his name led CNN reporters to another one of Hannibal Gadhafi's properties, a gated, high-walled villa-like house, where the man said more abuse was meted out to staffers."Shweyga is not the only one," he said, describing a Sudanese man who was also scalded with water after he burned an undershirt he was ironing.He said the foreign staff bore the brunt of the abuse.Another foreign nanny contacted CNN and described Aline Gadhafi as a "sadist" and a "psychologically sick" woman.A room in the villa perhaps bears out the nanny's words — a prison cell in a private home.Back at the burn hospital, Mullah faces months of recuperation and surgery. Her story generated enormous public response. So far, people have donated more than $16,000 dollars for her care.

UNESCO's World Heritage Committee first raised its apparent concern about the construction of the Gibe III Dam and the possible impacts on Lake Turkana, a World Heritage Site, at a meeting last June. It warned that the Gibe III Dam was likely to significantly alter Lake Turkana's fragile hydrological regime, and would threaten its aquatic species and associated biological systems.  The Committee urged Ethiopia to immediately halt all construction on the project and called for all financial institutions supporting the Gibe III dam to put their financial support on hold until the Committee reviewed the issue next year. In a letter to the Ethiopian and Chinese governments, (a Chinese state-owned bank is providing some of the funding) the Committee referred to Lake Turkana as an outstanding research area for animal and plant communities, and notes that the area's rich fossil finds have allowed "reconstructing the history of animal species and mankind over the past 2 million years". The Minister of Water and Energy, Ato Alemayheu Tegenu, who visited the project last month, said the dam was on schedule for completion in 2013. The two billion dollar scheme will produce 1,870 MW when finished and involve a transmission line to the Gilgel Gibe II project and to Addis Ababa.

The wife and three children of fugitive Libyan leader Muammar Gaddafi are in Algeria, Algerian officials say.A foreign ministry statement said Col Gaddafi's wife Safia, daughter Ayesha and sons Muhammad and Hannibal left Libya early on Monday.Algeria's UN ambassador said they were received on humanitarian grounds.Libya's rebels said sheltering Gaddafi family members was an act of aggression, and called for their extradition.
Col Gaddafi's whereabouts are unknown.

የአፍሪካ አንድነት ድርጅት ሲቋቋም ዓላማው የአፍሪካ አገሮችን ነፃነት እውን ለማድረግ፣ አፍሪካውያን እንዲተባበሩ ለማስቻልና ከነፃነት ባሻገርም አፍሪካውያን የአፍሪካን ችግር ለመፍታት በጋራ እንዲንቀሳቀሱ ለማድረግ ነው፡፡የአፍሪካ አንድነት ድርጅትም ይባል፣ በአዲሱ ስሙ የአፍሪካ ኅብረት ብለንም እንጥራው ዓላማው ይኸው ነው፡፡በተጨባጭ የአፍሪካ ኅብረት ወቅታዊ እንቅስቃሴን ስናይና ስንገመግም ግን እኛ አፍሪካውያን የሚሰማን ምንድን ነው? ኩራት ወይስ ኀፍረት?በአይቮሪኮስት ‹‹ከምርጫው›› በኋላ በተከሠተው ሁኔታ ሕዝብ እያለቀ ነበር፡፡ ሥልጣን ልቀቅ አለቅም በሚል ጉዳይ በእንደዚህ ዓይነት ሁኔታ ፈረንሳይ ወታደሮቿን አስገብታ የማረጋጋት እንቅስቃሴ አደርጋለሁ ትል ነበር፡፡ የአፍሪካ ኅብረትስ ምን አለ? ምን አደረገ? ያደረገው ነገር ካለስ የሚያኮራ ወይስ የሚያስነውር?በሶማሊያ በአሁኑ ጊዜ ሕዝብ በረሃብ እያለቀ ነው፡፡ በአጭር ጊዜ ውስጥ ሠላሳ ሺሕ ሕፃናት ያለቁበትና የረገፉበት ሁኔታ ተስተውሏል፡፡ አንዲት እናት በአንድ ቀን አራት ሕፃን ልጆቿን ያጣችበትን ሁኔታ አፍሪካ አይታለች፡፡ አሁንም ያለው ስደት፣ አሁንም ያለው እልቂት ነው፡፡የአፍሪካ ኅብረት ምን እያለ ነው? ምንስ እያደረገ ነው? አፍሪካውያንና የአፍሪካ ኅብረት ዝም ብለው የቱርክ መሪዎች ግን ሞቃዲሾ ገብተው ሁኔታውን ሲያዩና ዕርዳታ ሲሰጡ እየተመለከትን ነው፡፡ አፍሪካኅብረትስ? አፍሪካውያንስ?የአፍሪካ ኅብረት በሶማሊያው ረሃብ ላይ እየወሰደ ስላለው ተጨባጭ ዕርምጃ እንኩራ ወይስ እንፈር?እኛ ኢትዮጵያውያንስ እንደ ኢትዮጵያዊነታችንና እንደአፍሪካዊነታችን ለተራበው የሶማሊያ ሕዝብ የሚገባንን እያደረግን ነውን? ረሃብና እልቂት ምን እንደሚመስል እኛ ኢትዮጵያውያን ከማንም በላይ እናውቀዋለን፡፡ በሶማሊያው እልቂት ምን ያህል ተሰምቶናል? ምን ያህልስ ደንግጠናል? ምን ያህል ያቅማችንን ያህል እንኳ ተንቀሳቅሰናል?ያለውን የፖለቲካና የጸጥታ ችግር ረስተነው አይደለም፡፡ ግን ምንም ነገር ላለመርዳት በቂና ሙሉ ምክንያት ሊሆን አይችልም፡፡ አፍሪካውያን ምን እያደረጉ ናቸው? ስንል በቅድሚያ ጐረቤትና አንድ ሕዝብ የሆነው ኢትዮጵያዊ ምን እያገዘ ነው ብሎ መጠየቅ ተገቢ ነው፡፡ የራሳችን ችግርና ረሃብ ቢኖርብንም ሌላውን ትንሽም ብትሆን ላለመርዳት ሽፋን አይሆንልንም፡፡ሌላው በአፍሪካዊነታችን የአፍሪካ ኅብረትን የምንጠይቅበት አጀንዳ የሊቢያ ጉዳይ ነው፡፡ የሙዓመር ጋዳፊ ተቃዋሚዎች የሊቢያ ዋና ከተማ ትሪፖሊን እየተቆጣጠሩ ናቸው፡፡ ሕይወት እየጠፋ ነው፡፡ የተስፋ ብልጭታም ለሊቢያ ሕዝብ እየፈነጠቀ ነው፡፡ነገር ግን በሊቢያ ጉዳይም እየተንቀሳቀሱም እየተናገሩም ያሉት አሜሪካና አውሮፓ በተለይም የኔቶ አገሮች ናቸው፡፡ እነሱ ለምን ተንቀሳቀሱ፣ ለምን ተናገሩ አንልም፡፡ የአፍሪካ መሪዎች ግን በአፍሪካዊት አገር ጉዳይ ምን እየተናገሩና ምን እንቅስቃሴ እያደረጉ ነው? የሚያሳፍር ወይስ የሚያኮራ?የአፍሪካ ኅብረት በሊቢያ ጉዳይ ሊያፍር ይገባዋል፡፡ ሊያፍር የሚገባው ግን በሰሞኑ ይህን አለመናገሩ ወይም ያንን አለመተግበሩ ብቻ አይደለም፡፡ እንደ ሙዓመር ጋዳፊ ዓይነት መሪዎች በአፍሪካ መኖራቸውና የአፍሪካ ኅብረት አባልና አባል መሆናቸውም ሊያሳፍረን ይገባል፡፡ሊቢያ የዘይት ሀብት ቢኖራትም በቤተሰብ የምትተዳደር አገር፣ ተቋማት የሌላት አገር፣ ኋላ ቀር አገር ናት፡፡ አሁንም የዴሞክራሲና የሰብዓዊ መብት አጀንዳ የራቃትና መሪዋ ሕዝብን አይጥና ተምች እያለ የሚሰድብበት አገር ናት፡፡ሆኖም ግን የዘይት መዓት ገንዘብ ስለነበረ ጋዳፊ የአፍሪካ መሪዎችን በጉቦ የሚገዛበት ሁኔታ ነበር፡፡ ‹‹ንጉሥ ነገሥት ነኝ›› ሲሉ ‹‹አዎን ንጉሠ ነገሥት ናቸው›› የሚሉ የአፍሪካ መሪዎች አሉ፡፡ አፍሪካን ልምራ ሲሉ አዎን ጋዳፊ ይምሩን የሚሉ ነበሩ፡፡ የአፍሪካ ጽሕፈት ቤት ትሪፖሊ ይሁን ሲሉ አዎን ትሪፖሊ ይሁን የሚሉ ነበሩ፡፡ ባጭሩ ከጋዳፊ ምጽዋት የሚቀበሉ የአፍሪካ መሪዎች ነበሩ፡፡ ጥገኞች!እንደነሙዓመር ጋዳፊ ዓይነቱ መሪዎች ያቀፈና በነጋዳፊ ጉቦ የሚንቀሳቀሱ መሪዎች የያዘ የአፍሪካ ኅብረት የሚፈጥርብን ስሜት ኩራት ወይስ ኀፍረት?የአፍሪካ ኅብረት ራሱን መፈተሽና መገምገም አለበት፡፡ ለዴሞክራሲ፣ ለፍትሕ፣ ለሰብዓዊ መብት፣ ለፕሬስ ነፃነት፣ ለትክክለኛ ምርጫ፣ ለሰላምና መረጋጋት፣ ለብዙኀን ድምፅ የቆመ ኅብረት መሆን አለበት፡፡በአፍሪካ አገር ጉዳይ አሜሪካ፣ አውሮፓ፣ እስያና ላቲን አሜሪካ አያገባችሁም አንልም፡፡ ኦባማ፣ ካሜሩንና ሳርኮዚ ለምን ተናገራችሁ አንልም፡፡ የዓለም አካል ስለሆነች ስለአፍሪካዊት አገር መናገር ይገባቸዋልና፡፡ አጽንዖት ሰጥተን የምንናገረው፣ በአፍሪካ አገሮች ጉዳይ የአፍሪካ ኅብረት ግልጽና ቀልጣፋ፣ ጠንካራና መፍትሔ የሚያሳይ እንቅስቃሴ ማድረግ አለበት፤ አቋምም መውሰድ አለበት የሚለውን ነው፡፡ አፍሪካ ስትቸገር፣ ጠንካራና ግልጽ፣ ወቅታዊም አቋምና ተግባር በማይወስድ የአፍሪካ ኅብረት አፍሪካውያን የሚሰማን ስሜት ምንድን ነው?እፍረት !!!

Ethiopia on Wednesday recognized Libya's rebel National Transitional Council as the legitimate authority of the strife-torn north African country and urged the African Union to do the same."The recent unfolding events in Libya have amply demonstrated that the National Transition Council is in the control of the greater part of Libya," government spokesperson Dina Mufti told reporters.Dina made the comments at a joint press briefing by Ethiopia's Foreign Affairs Minister Hailemariam Desalegn and his Nigerian counterpart Olugbenga Ashiru, whose country recognized the rebels' authority Tuesday."(We) have decided to jointly recognize the NTCas the interim legitimate authority in Libya," Dina said.In a joint statement, the ministers also called on the African Union to recognize the NTC as the official Libyan leaders.The pan-African bloc has still not recognized the NTC even after the 42-year-old regime of Libyan strongman Moammar Qaddafi has nearly been brought down by the rebels."We ask the African Union and its members to be consistent by extending to the NTC the type of support and recognition that was extended to Tunisia and Egypt," the statement said.However, Ashiru said the fate of Qaddafi rests with Libyan people and not the international community."This should be a matter for the people of Libya to decide, I don't think its proper for anybody to tell them how they want to proceed but all we will ask for is that … justice must be done," Ashiru said.
An AU ad-hoc committee on Libya will meet on Thursday at the bloc's Addis Ababa headquarters to discuss the North African country's crisis ahead of talks by heads of state of AU's Peace and Security Council.

The Washington Post reports that a 14-year-old German with Ethio­pian roots and a U.S. green card might have a future in the English Premier League. The paper said Gedion Zelalem has trained with Arsenal for 10 days this summer and the team has plans to have Gedion join the team full time, when he turns 16 in 2013.

The United Nations has added its voice to the barrage of criticism on Ethiopia's massive Gibe III hydropower project, calling for work to be suspended until the negative impacts of the dam have been determined.The World Heritage Committee, which establishes sites to be listed as being of special cultural or physical significance, said the dam's construction endangered the existence of Lake Turkana.But Ethiopia has categorically denied the accusation and further signed an agreement with Kenya to export electric power. The transmission line connecting the two countries is nearing completion.During an international hydropower summit in Addis Ababa recently, Ethiopia's Prime Minister Meles Zenawi defended the decision to expand dam projects.The views of western critics are ironic as Ethiopian facilities are infinitely more environmentally and socially responsible than the projects in their countries, past and present," he said.Mr Meles articulated his suspicion that there is a conspiracy against hydropower projects in Africa and that those who were advocating against hydropower electricity generation were condemning Africa and its people to remain in extreme poverty."They are concerned about butterflies' lives, but not human diseases," he said.The Ethiopian premier said that most of the activists residing in Europe and North America were not condemning their countries for causing global warming by producing carbon emission gases.Mr Meles is the current African Union spokesperson on climate change.

EEPCo clinched the deal with Bosnia's largest engineering group, Energoinvest recently and an official signing ceremony will be held next week.
The transmission line is part of the government's multi billion investment on hydro power projects, including the recently launched dam project over the Nile River that is set to be Africa's biggest.
The Great Ethiopian Renaissance Dam is expected to produce 5,250 megawatts (MW) of electricity upon completion in three years.

July12, 2011- Ambassador Dr. Yeshimebrat Mersha presented her letter of credentials to H.E. Mr. Jacob G. Zuma the President of South Africa, on 12 July, 2011On the occasion, H. E President Jacob Zuma said the two countries have enjoyed long lived political and historical ties. The support of our Ethiopian brothers and sister during the Apartid struggle in training the freedom fighters never vanish from each South African mind. These joint efforts and historical ties of the two sisterly countries will continue and be deepened in the coming years by working together on continental as well as global political, economical as well as social and cultural issues.
ድርቅ – ረሃብ ‹‹እንገደገና››
በኢትዮጵያ ቴሌቪዥን ፣ አልጄዚራ፣ ቢቢሲንና ኢሪንን የመሳሰሉ ዓለም አቀፍ የዜና አውታሮች እያስተጋቡት ያለው ይኼው ኢትዮጵያን ማዕከል ያደረገውና በምሥራቅ አፍሪካ የተከሰተው ረሃብ ግን እጅግ አስጊ ነው፡፡ በየአምስት ዓመቱ ተመሳሳይ ድርቅና ረሃብ ሲያጋጥማት የሚስተዋለው ኢትዮጵያም፣ ዘንድሮም ምሥራቃዊ ክፍሏ በከፍተኛ ድርቅ መጠቃቱ ተዘግቧል፡፡ የኢትዮጵያ መንግሥትም የአስቸኳይ ዕርዳታ ጥሪ አድርጓል፡፡
ባለፈው ዓመት አስቸኳይ ዕርዳታ ይፈልግ የነበረው የተራበ ሕዝብ 3.2 ሚሊዮን ሲሆን፣ ዘንድሮ በ1.3 ሚሊዮን ከፍ ብሎ 4.5 ሚሊዮን ሕዝብ መራቡን መንግሥት ይፋ አድርጓል፡፡ ቀደም ባሉት ጊዜያት ኢትዮጵያ ውስጥ ለረሃብ የተጋለጠውን ሕዝብ ቁጥር በተመለከተ በመንግሥትና በዓለም አቀፍ የገንዘብ ተቋማት መካከል ስምምነት አልነበረም፡፡ መንግሥት አምስት ሚሊዮን ሕዝብ ብቻ መራቡን ሲገልጽ፣ አይኤምኤፍና ኦክስፋም ኢንተርናሽናል በበኩላቸው ወደ አስራ አንድ ሚሊዮን የሚጠጋ ሕዝብ ተርቧል የሚል መግለጫ ሰጥተው ነበር፡፡ በአሁኑ ወቅት ግን የተራበውን ሕዝብ ቁጥር አስመልክቶ ልዩነት የለም፡፡
ረሃብ ወይስ የምግብ እጥረት . . . ?
የኢትዮጵያ መንግሥትን ጨምሮ የተለያዩ መንግሥታት የተከሰተው ወቅታዊ ድርቅ ያስከተለው የምግብ እጦት በረሃብ ደረጃ ሊገለጽ አይገባም የሚል መከራከርያ ያቀርባሉ፡፡ ሌሎች ተንታኞችና ዓለም አቀፍ ድርጅቶች ግን ችግሩ በረሃብ ደረጃ ሊገለጽ የሚችል መሆኑን እየጠቆሙ ነው፡፡ የእንግሊዝኛው አቻ ቃል ‹‹Famine›› የሆነው ረሃብ በተለያዩ ወገኖች አንጻራዊ ልዩነት ባለው መንገድ ሲተረጐም ይስተዋላል፡፡ የኢትዮጵያ መንግሥት ከሁለት ዓመት በፊት በአገሪቱ ውስጥ በተከሰተው ድርቅ የተራበው ሕዝብ ቁጥር ከዓለም አቀፍ ድርጅቶች ጋር ሲያጨቃጭቀው የተስተዋለ ሲሆን፣ ‹‹ረሃብ ነው አይደለም፤›› በሚልም ከተቃዋሚዎቹ ጋር ተወዛግቧል፡፡ ተቃዋሚዎች በወቅቱ የተከሰተው ችግር ከፍተኛ እንደሆነ በመግለጽና መንግሥት የተራበውን ሕዝብ ቁጥር ደብቋል በማለት የተከሰተው ቀውስ ‹‹በረሃብ›› ደረጃ የሚገለጽ ነው ሲሉ፣ የኢትዮጵያ መንግሥት በበኩሉ ሥልጣን ላይ በቆየበት ዘመን መቼም ቢሆን የረሃብተኞችን ቁጥር ደብቆ እንደማያውቅ፣ በየአምስት ዓመቱ የሚከሰተው ድርቅም የምግብ እጥረት ከማስከተሉ ውጪ ‹‹ረሃብ›› ሊሰኝ የሚችል መጥፎ ደረጃ ላይ አለመድረሱን ያስረዳል፡፡ ዓለም አቀፍ ድርጅቶች የረሃብተኞችን ቁጥር ከፍ የሚያደርጉት ዕርዳታ ሰጪዎችን ለማሳመን ቁጥሩን ከፍ ማድረግ ስለሚፈልጉ መሆኑን ጠቅላይ ማኒስትር መለስ ዜናዊ በፓርላማ አስረድተው ነበር፡፡ ‹‹አላርሚስትስ›› ሲሉም ትችት ሰንዝረውባቸው ነበር፡፡
ከድርቅ ወደ ድርቅ . . .
የአልጄዚራ ዘገባ እንደሚያመላክተው፣ በአካባቢው እንዲህ ዓይነት አደጋ የተከሰተው ከረጅም ጊዜ በኋላ ነው፡፡ በተለይ ከሶማሊያ ወደ ኢትዮጵያና ኬንያ የሚጓዙ ረሃብተኞች በመንገድ ላይ ሕይወታቸውን እያጡ እንደሚገኙም ይኼው ዘገባ ያመለክታል፡፡
እ.ኤ.አ በ2009 በኢትዮጵያ ብሎም በምሥራቅ አፍሪካ ተከስቶ በነበረው ረሃብ የተጠቃው ሕዝብ ቁጥር አሁን ከተራበው እጥፍ የነበረ ቢሆንም፣ የአሁኑ በደረጃው የከፋ እንደሆነ የዩኤንኤችሲአር (UNHCR) ኃላፊዎች ይናገራሉ፡፡
የተመድ የስደተኞች ኤጀንሲ ኃላፊ አንቶንዮ ጉተርስ እንደሚሉት፣ በአካባቢው ያለው አደጋ እጅግ አስደንጋጭ ነው፡፡ በተለይ ሶማሊያን አስመልክተው ሲናገሩ፣ ‹‹በዘመናችን በሶማሊያ የከፋ የሰብዓዊ ቀውስ ሁኔታ ገጥሟል፡፡ ወደ ካምፕ የሚገቡ በጣም የተጎሳቆሉና የተራቡ ሰዎች ሳይ ለመጀመርያ ጊዜዬ ነው፤›› ብለዋል፡፡ ሦስት ልጆቻቸው መንገድ ላይ የሞቱባቸውን አንዲት እናት ማየታቸውን በመግለጽ፡፡
በተለይ ደደአብ በተባለው በሶማሊያና በኢትዮጵያ ጠረፍና ኬንያ ውስጥ በሚገኘው ካምፕ ውስጥ የሚገቡ ረሃብተኞችን የተመለከተው የአልጄዚራ ዘጋቢ፣ ‹‹በእነዚህ የስደተኞች ካምፕ ውስጥ የምትመለከተው ሰው ሞትን የሚጠብቅ ብቻ ነው፤›› ሲል የተመለከተውን አሳዛኝ ሁኔታ ገልጿል፡፡

Bethlehem Tilahun Alemu, founder and managing director of trailblazing footwearbrand, SoleRebels and one of the World Economic Forum's Young Global Leaders of 2011, has been  named Outstanding Businesswoman of the Year at the 2011 African Business Awards.
"I am excited and deeply honoured by this award. I accept it on behalf of all the persons who have
played and continue to play a role in my success. My success has been and continues to be a truly collective effort," Bethlehem said as she received the award.
- ከ32.8 ቢሊዮን ብር በላይ አበድሯል
የኢትዮጵያ ንግድ ባንክ በ69 ዓመት ታሪኩ ከፍተኛ የሆነውን 4.2 ቢሊዮን ብር በተጠናቀቀው የበጀት ዓመት ማትረፉን ምንጮች ገለጹ፡፡ ይህ ከፍተኛ የተባለለት ትርፍ ከታክስ በፊት የተገኘ ሲሆን፣ የትርፉ መጠንም ባንኩ ባለፈው ዓመት በተመሳሳይ ወቅት ካገኘው ያልተጣራ ትርፍ ጋር ሲነፃፀር በ50 በመቶ እንደሚበልጥ ለማወቅ ተችሏል፡፡ ለባንኩ ትርፋማነት አስተዋፅዖ ካደረጉት አገልግሎቶች መካከል ባንኩ የሰጠው የሐዋላ አገልግሎትና ለወጪ ንግድ ዘርፉ የሰጠው አገልግሎት ከፍ ያለ መሆኑ ተጠቃሽ መሆኑን፣ ስማቸውን ለመግለጽ ያልፈለጉ የባንኩ ባለሙያ ለሪፖርተር ገልጸዋል፡፡በዚሁ በተገባደደው ዓመት ባንኩ ከሐዋላ አገልግሎት ከሦስት ቢሊዮን ዶላር በላይ ሲያገኝ፣ በወጪ ንግድ ዘርፉ በኩል ከአንድ ቢሊዮን ዶላር በላይ ማስገባት ችሏል፡፡በዚሁ በጀት ዓመት ተጠቃሽ ከሆኑት የባንኩ እንቅስቃሴዎች መካከል የቁጠባው ዘርፍ ከፍተኛ እመርታ ሲያስመዘግብ፣ በበጀት ዓመቱ ባንኩ 30 ቢሊዮን ብር ተቀማጭ ሒሳብ ማሳየት ችሏል፡፡ ይኼም በባንኩ ተቀማጭ ሒሳብ ያለውን ተቀማጭ ገንዘብ ወደ 86 ቢሊዮን ብር እንዳሳደገው ለማወቅ ተችሏል፡፡ለባንኩ ተቀማጭ ሒሳብ ማደግ ምክንያት ከሆኑት ውስጥ ባንኩ በዚሁ ዓመት የከፈታቸው 160 ቅርንጫፎች ዋነኛው መሆናቸውን የገለጹት የባንኩ ባለሙያ፣ በእነዚህ 160 ቅርንጫፎች ከ2.8 ቢሊዮን ብር በላይ ተቀማጭ ሒሳብ ተገኝቷል ብለዋል፡፡የባንኩ ተቀማጭ ሒሳብና ትርፍ ከተጠበቀው በላይ ማደጉን ለሪፖርተር የገለጹት የባንኩ ባለሙያ፣ ባንኩ በዚሁ በተጠናቀቀው በጀት ዓመት ከ32.8 ቢሊዮን ብር በላይ ለተለያዩ የኢኮኖሚ ዘርፎች ብድር መስጠቱን አስታውቀዋል፡፡የባንኩ እንቅስቃሴ በሚስተዋል መንገድ ማደጉን ያወሱት የባንኩ ባለሙያ፣ የባንኩ የተበላሸ ብድር መጠንም ለመጀመሪያ ጊዜ ወደ 0.84 በመቶ መውረዱን፣ ይኼም በአኀዝ ከ300 ሚሊዮን ብር በታች እንደሆነ ጠቅሰዋል፡፡
ከሰባት ዓመት በፊት የባንኩ የተበላሸ ብድር 50 በመቶ ደርሶ እንደነበረ የሚታወቅ ሲሆን፣ አንድ ባንክ በዓለም አቀፉ መመዘኛ ደረጃ ጤናማ እንዲባል የተበላሸ ብድሩ ከአምስት በመቶ በታች መሆን አለበት ከሚለው ደረጃ በጣም የወረደ ነበር፡፡
ባንኩ በመጪዎቹ ጥቂት ሳምንታት የባንኩን ትርፍና የበጀት ዓመቱን እንቅስቃሴ፣ በሚኒስትር ማዕርግ የመንግሥት ኮሙዩኒኬሽን ጉዳዮች ጽሕፈት ቤት ኃላፊ በሆኑት በአቶ በረከት ስምዖን ለሚመራው ለባንኩ የዳይሬክተሮች ቦርድ አቅርቦ እንደሚያፀድቅ ይጠበቃል፡፡

Salva Kiir was sworn in as President during South Sudan's formal proclamation of independence today. massive cheers rang out as the Sudanese flag was lowered and was replaced by the new flag of South Sudan. The crowd went wild as the new flag was raised, as a marching band played through the cheers.South Sudanese parliament speaker James Wani Igga said: "We, the democratically elected representatives of the people, hereby declare Southern Sudan to be an independent and sovereign state."The hard-won separation from the north was celebrated as South Sudan became the world's newest nation on the stroke of midnight.
After two decades of bitter civil war the world is due to witness the birth of new nation, South Sudan, on Saturday with tens of thousands of exiled southern Sudanese flocking home to celebrate the long waited North-South divorce.

Congratulations Calgary for joining the ESFNA family. Calgary prevailed over the other three opponents; Phoenix, Tennessee and North Carolina. This is the second team from Canada and ESFNA's 29th member
President Kibaki has asked the Inter-Governmental Authority on Development to act on the security threat posed by Eritrea in the region.Speaking at an Igad meeting in Addis Ababa, Ethiopia on Monday, the President said the group's Executive Council had drawn attention to the growing destabilisation activities in the region associated with Eritrea.The Executive Council has censured Eritrea for engaging in subversive activities against its neighbours.

Date: Monday, June 27, 2011
ESFNA and MIDROC have amicably resolved their dispute out of court to their mutual satisfaction. As we have expressed in a previous letter to Midroc dated June 03, 2011, we have acknowledged the misunderstanding  that could have arose as a result of a remark. As you know, ESFNA is an organization for all. Our motto is "Bringing ALL Ethiopians" together. The remark does not represent ESFNA's sentiment as a group. Our organization appreciates MIDROC's past, present and future support. ESFNA would like to apologize for the misunderstanding this may have caused.
Ethiopian Sports Federation in North America
ጋዜጣዊ መግለጫ
የአውራምባ ታይምስ ም/ዋና አዘጋጅ የሆነው ጋዜጠኛ ውብሸት ታዬ ትናንት (ዕሁድ) ከቀኑ 9፡00 ሰዓት አካባቢ በርካታ ቁጥር ባላቸው የጸጥታ ኃይሎች ተይዞ ከመኖሪያ ቤቱ መታሰሩን አውራምባ ታይምስ ከቤተሰቦቹ አረጋግጧል፡፡ጋዜጠኛው በቁጥጥር ስር ሲውል መኖሪያ ቤቱ ተበርብሮ የተለያዩ ሰነዶች፣ ሲዲዎች፣ ካሜራዎች፣ የአውራምባ ታይምስ የተለያዩ ዕትሞች መወሰዳቸውንም ለማረጋገጥ ተችሏል፡፡የአውራምባ ታይምስ ጋዜጣ ዝግጅት ክፍል ጋዜጠኛ ውብሸት የታሰረበትን ምክንያት እንዲገለጽለት ለሚመለከታቸው የመንግስት የጸጥታ ተቋማት ጥያቄ አቅርቦ በዛሬው ዕለት ባገኘው ምላሽ ‹‹ጉዳዩ ከጋዜጣዋ ጋርም ሆነ ከሙያው ጋር ተያያዥነት የለውም›› የሚል ምላሽ አግኝቷል፡፡ ሆኖም የታሰረበት ምክንያት በተጨባጭ ይህ ነው ተብሎ አለመገለጹ እጅግ አሳስቦናል፡፡የም/ዋና አዘጋጁ መታሰር በተቀሩት የጋዜጣዋ ባልደረቦች ስነልቦና ላይ መረበሽን ፈጥሯል፡፡ ስለሆነም በህገ መንግስቱ የተረጋገጠውን ሀሳብን በነጻነት የመግለጽ መብት ከግምት በማስገባት ጋዜጠኛው ለእስር የተዳረገበት ምክንያት እንዲሁም የሚገኝበትን ሁኔታ መንግስት እንዲያሳውቀን የአውራምባ ታይምስ ጋዜጣ ዝግጅት ክፍል ይጠይቃል

Ethiopia is ready to accomplish its peacekeeping mission effectively in the Sudan's disputed region of Abyei," Chiefof Staff of the Ethiopian NationalDefense Force, General Samora Yenus.
Addis Ababa, June 27, 2011 (WIC) - An Ethiopia military official said that necessary military logistical preparations is being finalised for a peacekeeping force to be deployed to Sudan's disputed region of Abyei.Earlier this week, under the broker of the African Union, leaders from North and South Sudan signed Addis Ababa agreement to fully demilitarise the central region of Abyei and allow an Ethiopian peacekeeping force to move in to monitor the North-South frontier.

The federal government announced its ballooning budget of 117.8 billion Br for the 2011/12 fiscal year to Parliament last week.
The draft budget for next year showed an increase of 40 billion Br, up by 52.3pc, from this year's budget of 77.2 billion Br.
A year into the government's ambitious five-year GTP, 23 billion Br has been allotted to recurrent expenditure, 48 billion Br to capital expenditure, and 31 billion Br to subsidies to regions.
Among the additions to the budget is 15 billion Br earmarked for the implementation of the Millennium Development Goals (MDGs) that would be supervised by the Ministry of Finance and Economic Development (MoFED).  Ethiopia has made progress in MDGs in the area of education progress was seen in universal primary education reaching 95.9 pc in 2009/2010, Net Enrolment Rate (NER) stood at 89.3 pc  in 2009/2010. In addition the infant mortality rate has been reduced from 77 to 45 per 1000 live births.
In the draft, five billion Birr is allocated for water and energy, up from 2.5 billion Br this year; while eight billion Birr is allocated for agriculture and rural development, up from 5.6 billion Br this year.
A total of 15 billion Br and 18 billion Br is set allotted for education and urban development, up from 12.3 billion Br and 13.8 billion Br, respectively, this year. For defence, 6.5 billion Br is put aside, up from 4.4 billion Br this year.
During the announcement on Tuesday, June 14, 2011, Sufian Ahmed, minister of MoFED, gave a progress report on the work the government has been doing to improve performance, raise revenues, create jobs, and bolster the nation's economic growth.
The government plans to collect 100.6 billion Br to finance these, as noted in the 121-page budget. Out of the total, 79 billion Br is planned to be collected from domestic revenues and 21.4 billion Br from external assistance.
Yonathan Melaku, 22, of Alexandria, VA., was detained this morning for trespass after he was seen in Arlington National Cemetery at a time when the cemetery was closed. Initial contact with Melaku found he was carrying items which caused initial concerns about the public's safety, prompting the FBI and other agencies to respond to the scene and roads around the Pentagon to be shut down.Melaku was initially observed in the early morning hours inside the grounds of Arlington National Cemetery. Ft. Myer Police detained him. United States Park Police questioned Melaku and initial investigative efforts quickly identified two potential public safety concerns, items in Melaku's possession as well as a red 2011 Nissan vehicle found parked in a wooded area nearby the Pentagon directly off Route 27 and Route 110.Melaku also was in possession of a backpack that contained unknown materials which initially caused public safety concerns. Bomb experts at the scene, however, were able to determine that the items were non-explosive and inert. The materials in the backpack will undergo further testing at the FBI Laboratory in Quantico, VA.
As part of the investigation, Melaku's residence in Alexandria, VA was searched by the FBI with the assistance of Fairfax County Police Department.

In the aftermath of the lifting of price ceilings on 15 consumer items, Mushe Semu, president of the Ethiopian Democratic Party (EDP), spoke with  Yoseph Gizachew Aend Ethiopia Radio, about the statement on inflation and the rising cost of living that was released by the party,Sun,jun 19,1011.
MIDROC Ethiopia is a private Investment Group with 41 companies. The companies are engaged in multifaceted business sectors across the country. MIDROC Ethiopia Investment Group is a member of the MIDROC Group Companies owned by the prominent global businessman, Sheikh Mohammed Hussein Ali Al-Amoudi. These Group Companies are operating in Africa, Europe, the Middle East, and the United States of America. Each of the MIDROC Ethiopia Group Companies is legally established and autonomous.  Sixteen of these companies are organized under the MIDROC Ethiopia Technology Group.*
US Secretary of State Hillary Clinton has said the death of top African al-Qaeda militant Fazul Abdullah Mohammed is a "significant blow" to the group.He and another militant were killed earlier this week in a shootout with police at a checkpoint in Somalia's capital, Mogadishu, officials said.Mr Mohammed was the most wanted man in Africa, with a $5m bounty on his head.He was suspected of having played a key role in the 1998 US embassy bombings in East Africa, which killed 224 people.He was also accused of attacking Israeli targets on the Kenyan coast in 2002, and was recently believed to have been working with the Islamist militant group, al-Shabab, which controls much of southern Somalia.

In an interview with Chairman Rezene Habte Opposition group. Ethiopia is not willing to support and work with any Eritrean organization which has the interest of the peoples of Eritrea as its objective. Aend Ethiopia Radio Sunday 06-05-2011

Ethiopia began power exports to its Horn of Africa neighbor Djibouti, an Ethiopian Electric Power Corp. spokesman said.The electricity shipments began on May 27, Addis Tagele, a spokesman for the state-owned utility, said in a phone interview today from Addis Ababa, the capital."The maximum at the moment is about 20 megawatts," he said.Ethiopia plans to produce as much as 8,000 megawatts of additional electricity from hydropower sources over the next five years, Prime Minister Meles Zenawi said on April 30. The country will generate most of the power that will be traded among nine countries that are expected to connect to a regional grid by 2016, according to the Eastern Africa Power Pool.Construction of a $4.76 billion, 5,250-megawatt project near the Sudanese border was announced on April 2 by Meles. The country's hydropower potential of 45,000 megawatts is second only to the Democratic Republic of Congo on the continent, according to the World Bank

After getting rid of the old autocratic rule nearly three months ago, an Egyptian delegation comprised of 48 political and party leaders landed in the Ethiopian capital Addis Ababa on Friday in a first round of a "popular diplomacy" tour.  In its four-day tight schedule the delegation set to meet the speakers of the House of the People's Representative and the House of the Federation, President Girma Wolde-Giorgis, The Ethiopian Orthodox church Patriarch Abune Pawlos and Prime Minister Meles Zenawi. The basic purpose of the delegation is 'to boost people to people relation.'  but of course the issue of the Nile River is an unavoidable item for discussion.   The coordinator of the delegation was Mustafa Gindi, Secretary General of the al Wafd party.  The President of this ancient party al-Sayyed al-Badawy is also included in the delegation.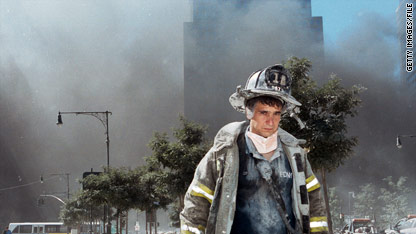 The United States has adopted numerous measures to make itself safer since al Qaeda slammed planes into the World Trade Center and the Pentagon on September 11, 2001. Experts believe the U.S. is safer but the nation still faces real threats
Osama bin Muhammad bin Awad bin Laden was born in Riyadh, Saudi Arabia in 1957. He was the 17th of 52 children fathered by one man.
More than 24m viewers in the UK watched the royal wedding on the BBC and ITV, industry body Barb estimates.The BBC said a peak figure of 20m – a 70% share – tuned into the corporation's coverage at the end of the service in Westminster Abbey.More than 34 million viewers watched at least part of the BBC's TV royal wedding coverage, it added. These figures include live iPlayer viewings
Addis Ababa, April 25 (WIC) – The Ethiopian Electric Power Corporation (EEPCo) said that the installation of electric power
transmission lines linking Ethiopia with neighboring nations has been completed successfull.

Chief Executive Officer (CEO) of EEPCo, Mehret Debebe told WIC recently that the corporation finalized fixing the power transmission lines connecting Ethiopia with Djibouti and Sudan.

He added that the installation of the line stretching from Ethiopia to Kenya is in good progress.

"Ethiopia plans to export power to neighboring nations after the completion of Gibe III and the Grand Ethiopian Renaissance Dam," he said.

According to Mehret, neighboring countries are keen to import renewable energy from Ethiopia as it is very cheap and most of them are utilizing energy sources that are not advisable to mitigate climate change.

Ethiopia is endeavoring to fully harness its hydropower potential, which is estimated to be more than 45, 000 megawatts, to alleviate poverty, he said.
Addis Ababa, April 25 (WIC) - Ethiopia is set to be recognized as one of the few expected countries to realize the UN sponsored Millennium Development Goal availing access to primary and universal education to all by the consummation of the Growth and Transformation Plan period by 2015, Ambassador Girma Birru said.

Ambassador Girma Birru, Special Envoy and Ambassador Extra-ordinary and Plenipotentiary to the United States of America, made the remark at an evening reception at the University Club of Saint Paul, Minnesota to the crowd of Books For Africa/BFA/, a not-for-profit Organization supporters of sending much needed books to Ethiopia.

Revealing to the audience about the coming five-year Education Plan that Ethiopia has charted out and the subsequent goals envisioned to be attained, the Special Envoy apprised the congregation that the country is expected to realize the MDG by attaining the 100 percent mark in both the sexes on a fair and equitable footing
የኢትዮጵያ ሕዝቦች አብዮታዊ ዴሞክራሲያዊ ግንባር (ኢሕአዴግ) ምክር ቤት ለስድስት የፖለቲካ ፓርቲዎች የአንድ ሚሊዮን ብር ድጋፍ ለመስጠት መወሰኑን የኢትዮጵያ ብሔራዊ ምርጫ ቦርድ አስታወቀ፡፡ምክር ቤቱ ለቦርዱ መጋቢት 29 ቀን 2003 ዓ.ም. በጻፈው ደብዳቤ እንዳስታወቀው፣ የምርጫ ሥነ ምግባር ደንቡን ፈርመውና የጋራ ምክር ቤት አባል ሆነው፣ በጋራ አገራዊ ጉዳዮች ዙሪያ በሰላማዊ መንገድ የተቃውሞ ፕሮግራማቸውን እየተገበሩ፣ ከኢሕአዴግ ጋር ተባብረው ለመሥራት ፈቃደኛ ሆነው ለሚገኙ ስድስት ተቃዋሚ የፖለቲካ ፓርቲዎች፤ ድጋፉን ለመስጠት መወሰኑን ገልጿል፡፡ኢሕአዴግ የገንዘብ ድጋፉን ለማድረግ የወሰነው ለመላው ኢትዮጵያ ብሔራዊ ንቅናቄ (መኢብን)፣ ለቅንጅት፣ ለኢዴፓ፣ ለኢሠዴፓ፣ ለኢራፓና ለኢፍዴኃግ ሲሆን፣ የሚሰጠውን ገንዘብ ያገኘውም ከብሔራዊ ምርጫ ቦርድ ጽሕፈት ቤት በሕጉ መሠረት በሕዝብ ተወካዮችና በክልል ምክር ቤቶች ባለው መቀመጫ ብዛት ለሥራ ማስኬጃ ከተሰጠው የፋይናንስ ድጋፍ ላይ መሆኑን አሳውቋል፡፡የኢሕአዴግ ምክር ቤት ባወጣላቸው መስፈርት አማካይነት ኢሠዴፓ 87,013.23 ብር፣ ኢራፓ 182,401.81 ብር፣ ኢፍዴኃግ 142,212.03 የሚደርሳቸው ቢሆንም፤ ፓርቲዎቹ አቅፈው ከያዟቸው የፖለቲካ ድርጅቶች ጋር የደረሳቸውን የገንዘብ መጠን አግባብ ባለው መንገድ ለመከፋፈል አለመቻላቸውን የሪፖርተር ምንጮች ገልጸዋል፡፡

Ethiopian global economic growth rate could take over China and India in 2011, the April issue of African Business magazine reported.

Quoting the January 2011 forecast of the Economist Intelligence Unit, the magazine reported that Ethiopia's economy,Africa's fifth-largest economy in 2010, is projected to grow by 9 percent in 2011.

By the estimate of the International Monetary Fund (IMF), Ethiopia will be the world's third fastest-growing economy for 2011-2015, lagging behind only China and India.

While the IMF predicts the Ethiopian economy to grow by 8.1 percent each year over the next five years, the government forecasts a higher growth rate.

"The economy is projected to grow by 11 percent this budget year," said Prime Minister Meles Zenaw while presenting his government's eight months performance to members of parliament.

The IMF predicts that exports of goods will grow from 1.4 billion dollars in 2008/09 to 2.3 billion dollars in 2010/11 and 4.4 billion dollars in 2014/15. Imports of goods will grow from 7.7 billion dollars to 13.8 billion dollars over the same period.

In his last MP address, Prime Minister Meles has revealed that the export sector has shown a staggering 48 percent growth over the past eight months.

Zemedeneh Negatu, managing partner of Ernst & Young Ethiopia, predicts that Ethiopia's economy to reach 472 billion in 15 years on the basis of GDP at purchasing power parity exchange rates. He says by 2023 it will be sub-SaharanAfrica's third-largest economy, with per capita GDP of over $4,000.

The magazine reported that the service sector including real estate, hotels, transportation, communication, banking, health and education, recently overtook agriculture as the main contributor at 45% of GDP and are forecast to become even more dominant. In the six months to January 2011, gold passed oil seeds as the second-biggest contributor to exports, providing more than 179 million dollars of the total 1.1 billion dollars exported, it stated.

ECA Press Release No. 45/2011
Addis Ababa, 20 April 2011 (ECA) – The Second Session of the Committee on Development Information Science and Technology (CODIST II) on the theme "Innovation for Africa's Industrial Development" will be held at the United Nations Conference Centre in Addis Ababa from 2-5 May
መንግስት ዘይትን ከውጭ በማስገባት በተመረጡ ነጋዴዎችና የሸማቾች ህብረት ሥራ አማካኝነት ለሸማቾች እንዲዳረስ እያደረገ ነው፡፡ ስኳርን ደግሞ ፋብሪካዎች በሚያመርቱበት ዋጋ ለአካፋፋዩች በመስጠት በአዲስ አበባና በየክልሉ ላሉ የሸማቾች ህብረት ስራ ማህበራት እየተሰጠ ነው ብለዋል የንግድ ሚኒስትር ዲኤታ አቶ አሕመድ ቱሳ፡፡ስንዴም መንግስት ለዱቄት ፋብሪካዎች እያቀረበ ነው ብለዋል፡፡ ፋብሪካዎቹ ለዳቦ ጋጋሪዎች በተተመነላቸው ዋጋ ዱቄቱን እንደሚሸጡ በመጠቆም፡፡እናም የዋጋ ተመኑ የተፈለገውን የአጭር ጊዜ ዓላማ አሳክቷል ባይ ናቸው አቶ አህመድ፡፡ ይሁንና ሰሞኑን የምርት እጥረት ተከሰቷል በሚል በተለይ በዘይትና በስኳር ላይ የዋጋ መጨመር ታይቷል፡፡በንግዱ ህብረተሰብ ግልጽነትና ተጠያቂነት ያለው አሰራር ይዞ ለመቀጠል አስቸጋሪ መሆኑና ቸርቻሪዎች የግብር መክፈያ መለያ ቁጥር ላለማስመዘገብ ሲሉ ምርቱን አለመግዛታቸው የችግሩ ዋነኛ ምክንያቶች እንደሆኑ ነው አቶ አህመድ የሚገልጹት፡፡ከዚህ ቀደም የአንድ ወር የሀገሪቱ የስኳር ፍጆታ 240 ሺህ ኩንታል ነበር፡፡ ከመጋቢት አጋማሽ ጀምሮ 300 ሺህ ኩንታል ለገበያ እንዲቀርብ ተደርጓል ነው ያሉት፡፡ እናም ነጋዴዎች በአዲሱ አሰራር ከተጠቀሙ ችግሩ ይቀረፋል ብለዋል፡፡የአንድ ወር የሀገሪቱ የዘይት ፍጆታም 10 ሺህ ቶን ሲሆን አሁን በሀገሪቱ 12 ሚሊዮን ሊትር ዘይት እንደሚገኝ አቶ አህመድ ገልጸዋል፡፡ ዘይቱ ዛሬ በአዲስ አበባ መከፋፈል ጀምሯል፡፡በመጪው ሚያዝያ 18/2003 ዓ.ም 18 ሺህ ቶን ዘይት እንደሚገባ ሚኒስትር ዲኤታው ተናግረዋል፡፡ሌላ 90 ሺህ ቶን ዘይት ተገዝቶ ለመጓጓዝ መዘጋጀቱን የገለፁት ሚኒስትር ዲኤታው በአለም አቀፍ ገበያ የዘይት ዋጋ ቢጨምርም መንግስት ድጎማ እያደረገ መሆኑን አስታውቀዋል፡፡

Deal of the Year 2010, April 20, 2011 (Addis Ababa) – Ethiopian Airlines received on 11 April 2011 the "Deal of the Year 2010″ award from Air France Journal, a leading financial magazine serving the commercial aviation industry worldwide, the Airline said.
Ethiopia's economy has expanded by more than five times since the 1990s, when the GDP was only six billion dollars, according to the IMF. In 2010, the country's Nominal GDP reached 30.9 billion dollars, 96pc higher than that of Djibouti. Although Ethiopia's economy is the second largest in East Africa, the country has a long way to go to become a middle income country. It remains one of the poorest countries in the world based on its GDP per capita, which is 1,033 dollars less than Djibouti. However, despite significant differences between the two countries' GDP per capita, the benzene price in both is almost the same.
Ethiopia also has 24.6 million people living below the poverty line of one dollar per day, according to the Millennium Development Goals' (MDGs) report, published in 2010. In Addis Abeba, this number reaches a little over one million. At the district level, 81,821 out of the total of 240,651 people residing in Kirkos District live below the poverty line.

Accra, Ghana – The Ethiopian national women football team "Lucy" advanced to the semi-final of the 2012 London Olympic African qualifier on away goal rule despite losing 2-1 to the Black Queens of Ghana here today.
In the first leg match, the Ethiopian ladies won 1-0 in Addis Ababa.
Although the agg regate score was 2-2 (1-0, 1-2), the Ethiopian team advanced on away goal rule.
The Black Queens appeared on the verge of progressing in the qualifiers when Faisa Ibrahim's header opened the scoring in the first half.
Leticia Zikpi doubled Ghana's lead after the break but the 2012 Olympic Games dream went out of the window when Ethiopia's Rehima Zergaw got the consolation goal in the dying minutes of the game
በኦሮሚያ ብሔራዊ ክልላዊ መንግሥት ባሉ የከተማ፣ የዞንና የወረዳ ፍርድ ቤቶች ሲሠሩ የነበሩ 8 ዳኞችና 3 የሕግ ኦፊሰሮች በፈጸሙት የሥነ ምግባር ግድፈት ከኃላፊነታቸው ማሰናበቱን አስታወቀ፡፡
በኢንስፔክሽን ዲፓርትመንት ተመርምሮና በዳኞች አስተዳደር ጉባኤ ተረጋግጦ የቀረበለት የኦሮሚያ ምክር ቤት ከሥራቸውና ከሙያቸው እንዲሰናበቱ ሲል ሚያዝያ 2 ቀን 2003 ዓ.ም. ውሳኔ አስተላልፏል፡፡ ምክር ቤቱ ከሥራቸው ያሰናበታቸው ዳኞች ሁለቱ የከፍተኛ ፍርድ ቤት ዳኞች፣ ስድስቱ የወረዳ ፍርድ ቤቶች ዳኞችና ሦስቱ የሕግ ኦፊሰሮች ናቸው፡፡ ከዞን ፍርድ ቤት አቶ ከማል አማንና አቶ አብዱል ባሲጥ ሲሆኑ፣ ከወረዳ ፍርድ ቤቶች አቶ ጌታነህ አለሙ፣ አቶ አለማየሁ ዋሚ፣ አቶ ሙዲ ኑሬ፣ አቶ ጫላ ዑመር፣ አቶ አዲሱ ገመዳና አቶ ዘካሪያ አብዶ ናቸው፡

አቶ ዘመዴነህ ንጋቱ

ኢትዮጵያ ዓባይን ተከትላ በምታደርገው የሐይድሮ ኤሌክትሪክ ግድብ ግንባታም ሆነ ተያያዥ የሆኑ ልማቶች ዓለማቀፍ ዕርዳታ እንዳይገኝ በግብፅም ሆነ ከግብፅ ውጭ የሚኖሩ ግብፃውያን ዓለማቀፉን ማኅበረሰብ ለማሳመን በሚያደርጉት ውትወታ የታወቁና ባብዛኛወም የሚሳካላቸው ናቸው፡:

አቶ ዘመዴነህ ንጋቱ የኧርነስት ኤንድ ያንግ ማኔጂንግ ፓርትነር፣ በውጭ በተለይም በአሜሪካና እንግሊዝ የሚኖረው ኢትዮጵያዊ  በግብፃውያኑ በኩል የሚፈጠረውን ጫና ለማርገብ፣ ምላሽ ለመስጠትና በበኩላቸው ዓለማቀፉን ማኅበረሰብ ለመወትወት የተሻለ አቅም አላቸው ይላሉ፡
ዱባይ ውስጥ ኢትዮጵያዊቷ የቤት ሠራተኛ የአሠሪዋን ብልት በመቁረጧ ምክንያት በቁጥጥር ሥር መዋሏን ኤማራት አል ዮም ዘግቧል፡:
ጥቃቱ የተፈጸመባቸው የሰባ ዓመቱ አዛውንት ሁኔታውን ለፖሊስ ያስታወቁት ሰኞ ጧት ሲሆን፣ ኢትዮጵያዊቷም ድርጊቱን ለመፈጸሟ የእምነት ቃሏን ሰጥታለች፡፡ ‹‹በሰውዬው በሚፈጽምብኝ ማስፈራራት ተሰላችቻለሁ፤›› ነበር ያለችው፡፡
ኢትዮጵያዊቷ የቤት ሠራተኛ ለፖሊስ በሰጠችው ቃል ድርጊቱን ልትፈጽም የቻለችው አዛውንቱ ዘወትር ወሲባዊ ትንኮሳ ስለሚፈጽሙባት መሆኑን ገልጻለች፡፡
ድርጊቱ በተፈጸመበት ሰኞ ጧትም አዛውንቱ ማሳጅ እንድታደርጋቸው እንደጠየቋት፣ በዚህ ጥያቄያቸው በመናደድ በቢላ ብልታቸውን እንደቆረጠች ዘገባው ያመለክታል፡፡
በዘገባው ከባህረ ሰላጤው አገሮች የአንዱ ዜጋ እንደሆኑ የተጠቀሱት አዛውንት፣ ወደ ሆስፒታል ተወስደው የቀዶ ጥገና ሕክምና ተደርጎላቸዋል፡፡

April 11, 2011( aend-ethiopia)-Ethiopia is on the move. Its economy on an upward trajectory and its people more hopeful than ever. The country is destined to become one of the middle income earner countries in few years time. Many people who returned from a recent visit to the country have become a witness to today's Ethiopia reality. It is no wonder then the Growth and Transformation tour in North America was a very successful despite the short comings observed in organizing the campaign in some cities
By Wudineh Zenebe, Reporter An Egyptian mineral exploration company, ASCOM, discovered a vast gold deposit in the Benishangul Regional State, the very same region where Egyptian politician strongly pitted against the construction of the Millennium Dam on the River Nile. According to sources close to the matter, ASCOM, a company specialized in mining and exploration [...]
The Ethiopian Ministry of Foreign Affairs (MoFA) downplayed the Egyptian government statement of instructing its military to prepare for any eventuality regarding a crucial water dispute with Ethiopia as being a psychological threat no different than what they used to be before.
According to Egyptian security sources speaking to WorldNet Daily (WND), a US-based news outlet, the Egyptian army has been instructed to "prepare for any eventuality" after the recent move by Ethiopia to commence the construction of a dam on the Blue Nile.
The Egyptian fleet in F16 is the forth largest in the World, just a few less than the Israeli fleet

SEATTLE – A  group of Ethiopians protested outside of Exhibition Hall at Seattle Center Sunday as hundreds gathered inside to discuss the country's future.
Government officials from Ethiopia, including the country's transportation minister, spoke to a large group of Ethiopians who now call Western Washington home. They discussed the country's five-year growth and transformation plan, which focuses on building the country's infrastructure by improving access to electricity and transportation, among other things.
"Ethiopia right now is going through a tremendous transformation," said Mekonnen Kassa, who helped organize Sunday's meeting

Ethiopians and Ethiopian- Americans domiciling in and around the Washington Metro Area have pledged to play their role in realizing Ethiopia's Growth and Transformation Plan /GTP/,in a spirited two-day confab they held at the Howard University on April 9, 2011 and at the Ethiopian Embassy on Sunday  April 10, 2011. During the two-day session Minister of Education Ato Demeke Mekonen made a power point presentation revealing what the GTP is all about, objectives of the plan and the pillar strategies of the GTP. Furthermore; he elaborated on some of the gigantic infrastructure projects and manufacturing plants envisaged to be implemented in the forthcoming five- year plan period. In his opening remark he underlined that the GTP is a comprehensive plan that is designed to transform Ethiopia into a prosperous and middle income country and the successful completion of the plan would benefit each and every Ethiopian of all walks of life

Columbus Ohio Done it Again!
Over 1000 people were present in coulombs Ohio today for GTP conference.
The meeting was successful, upon arrivals for the meeting, the GTP delegates received by Ethiopian embassy representatives and jubilant crowds of Ethiopians.
There was a presentation and question and answer time about the GTP also discussion on Ethiopian government Diaspora police.
On the meeting the most exciting moment was when the Ethiopian Diaspora from coulombs and surrounding start to discuses about the millennium dam project. With in few min the participant contribute over $175,000 us dollars for the project as contribution of their part also most if not all showed interest on purchasing the Ethiopian government bond.
We will have more information to come…stay tuned…

FMilitiamen loyal to Laurent Gbagbo have been patrolling Abidjan and setting up roadblock sorces loyal to the UN-backed president of Ivory Coast, Alassane Ouattara, are pressing on the main city of Abidjan and are closing in on his presidential rival, Laurent Gbagbo.
Some police units and the head of the army have defected from Mr Gbagbo
Addis Ababa — Ethiopia has warned neighboring Eritrea to refrain from what it described as ongoing acts of terrorism.
In a press briefing, the ministry of foreign affairs said on Wednesday that the Ethiopian government will be left with no other option but take military action unless the Red Sea nation stops its continued "subversive activities" against Ethiopia.
The ministry said the Eritrean government is engaged in terrorist acts under the motto "Making Ethiopia the Other Bagdad"

Vendors hang up their produce at the fruit and vegetable market in the Kera area, newly set up by those who decided to relocate from Atekilt Tera in Piazza.
Mahider Tasew, a pregnant mother of two, was shopping for fresh produce with her cousin, Asnaku Getachew, at Shola Market, located in Yeka District .
The state owned Development Bank of Ethiopia (DBE) has announced that it will start selling government saving bonds with a total value of 200 million Br on Saturday, March 12, 2011.
All regional ministers, state ministers, and cabinet ministers had been invited to attend the ceremony at Sheraton Addis to launch the sale of the bonds with denominations ranging between 500 Br and 100,000 Br
Bonds to create alternative savings mechanism to find GTP as of  this week

Local News
With several regimes in Northern Africa facing popular revolts and neighboring countries' leaders such as Egypt's Hosni Mubarak decades long strong grip on power crimpling down by public protests, Ethiopia's rival political camps are reacting to surrounding changes; the opposition says a similar scenario is likely to be seen here due to dire political and economic conditions while the ruling front touts its economic and political policies that they say have been bearing fruits, giving the public hope and preempting  such happenings
New Ambassadors present Credentials
Their Excellencies the Ambassador of  the Federal Democratic Republic of Ethiopia, the Ambassador of Canada and the Ambassador of the Great Socialist People's Libyan Arab Jamahiriya presented their Letters of Credence to the President at Áras an Uachtaráin today.
H.E. Mrs. Lela-alem Gebreyohannes Tedla, Ambassador of the Federal Democratic Republic of Ethiopia, was accompanied by her husband, Mr. Tsehay Debebe, their daughter, Ms. Aden Tsehay, and by Mr. Mulugeta Asseratte Kassa, Counsellor at the Embassy.
H.E.  Mr. Loyola Hearn, Ambassador of Canada, was accompanied by his wife Maureen and by Ms. Jackie Ellis, General Relations Officer at the Embassy.
H.E. Mr. Omar Ramadan Jelban, Ambassador of the Great Socialist People's Libyan Arab Jamahiriya, was accompanied by Mr. Tarek Awad, First Counsellor at the Embassy.
Mr. Peter Power, T.D., Minister of State for Overseas Development, represented the Government at the ceremony.
The following were also present:   Mr. Adrian O'Neill, Secretary-General to the President; Mr. Niall Burgess, Assistant Secretary, Ms. Kathleen White, Chief of Protocol, Mr. Joe Brennan, Deputy Chief of Protocol, and Ms. Cliona Manahan, Deputy Chief of Protocol, at the Department of Foreign Affairs.
The Ambassadors were escorted to and from Áras an Uachtaráin by an Escort of Honour consisting of a motorcycle detachment drawn from the 2nd Cavalry Squadron, Cathal Brugha Barracks, Dublin, under the command of Lieutenant John Forde.
The Guard of Honour was provided at Áras an Uachtaráin by troops drawn from the 1st Infantry Battalion, Renmore, Galway, under the command of Lieutenant Tom Mulderrig
The Army No. 1 Band was conducted by Captain Fergal Carroll.
======================================================================
Ambassador Leila-alem Gebreyohanness presents credentials to President Mary McAleese
Jan 12, 2011
The newly appointed Ambassador of the FDRE, H.E. Ambassador Lela-alem Gebreyohanes, presented the Letter of Recall of her predecessor and her Letter of Credence to President Mary Mc Aleese of Ireland on Tuesday January 12th 2011
At an elaborate ceremony held at Aras an Uachtarain where Ambassador Lela-alem inspected a guard of honour, President Mary McAlesse introduced Mr Peter Power, T.D. Minister of State for Overseas Development, Mr Adrian O'Neill, Secretary-General to the President and Mr Niall Burgess, Assistant Secretary of the Department of Foreign Affairs to H.E. the Ambassador.
Ambassador Lela-alem debriefed the President about the growing amicable and productive relations between the two friendly countries.

Ambassador Girma Birru, Special Envoy, Ambassador Extraordinary and Plenipotentiary, of the Federal Democratic Republic of Ethiopia to the United States of America presented his credentials at an official ceremony held at the State Department today Thursday January 6, 2011.
Ambassador Girma Birru, presented his letter of appointment as Ethiopia's Special Envoy to America to His Excellency MR .James B. Steinberg, Deputy Secretary of State. With this formality, Ambassador Girma Birru has officially begun his duties as Ethiopia's Ambassador Extraordinary and Plenipotentiary to the U.S..

During the occasion Mr. James B. Steinberg expressed his appreciation for the intensity of the Ethio-US partnership. The Deputy State Secretary, underscored the significance of bilateral partnership of the two friendly countries in combating international terrorism and in the maintenance of peace and security in the Greater Horn of Africa Region..

Mr. James B. Steinberg further underlined the positive role that Ethiopia is currently playing to safeguard peace and stability in different parts of the African continent by deploying its peace keeping forces..

While submitting his letter of accreditation, Ambassador Girma Birru, on his part apprised the Deputy State Secretary of the bold and deep going Growth and Transformation Strategy that Ethiopia has at present decisively anchored on and expressed his belief that America will continue to support Ethiopia in its resolve to mitigate poverty and backwardness.

The Special Envoy emphasized the close cooperation of both countries in the areas of peace and security and reiterated his strong belief that Ethiopia will continue to strive to further consolidate, enhance and bolster the mutually beneficial bilateral ties to a yet higher level and wider scope of partnership.

Before his appointment to Washington, Ambassador Girma, had served his country in various high level and multi-faceted areas of government positions; the latest portfolio being as the Minister of Trade and Industry of Ethiopia.

By Barry Malone:  Egypt could not win a war with Ethiopia over the River Nile and is also supporting rebel groups in an attempt to destabilise the Horn of Africa nation, Ethiopian Prime Minister Meles Zenawi said in an interview.
 Egypt, Ethiopia and seven other countries through which the river passes have been locked in more than a decade of contentious talks driven by anger over the perceived injustice of a previous Nile water treaty signed in 1929.
Under the original pact Egypt is entitled to 55.5 billion cubic metres a year, the lion's share of the Nile's total flow of around 84 billion cubic metres, despite the fact some 85 percent of the water originates in Ethiopia.
Ethiopia, Uganda, Tanzania, Rwanda and Kenya signed a new deal to share the waters in May, provoking Egypt to call it a "national security" issue.
Meles said he was not happy with the rhetoric coming from the Egyptians but dismissed the claims of some analysts that war could eventually erupt.
"I am not worried that the Egyptians will suddenly invade Ethiopia," Meles told Reuters in an interview. "Nobody who has tried that has lived to tell the story. I don't think the Egyptians will be any different and I think they know that."
The five signatories of the new deal have given the other Nile Basin countries one year to join the pact before putting it into action. Sudan has backed Egypt while Democratic Republic of the Congo and Burundi have so far refused to sign.
"The Egyptians have yet to make up their minds as to whether they want to live in the 21st or the 19th century," Meles told Reuters in an interview, referring to the fact the original treaty was negotiated by colonial administrators.
"So the process appears to be stuck."
"FISH IN TROUBLED WATERS"
Stretching more than 6,600 km (4,100 miles) from Lake Victoria to the Mediterranean, the Nile is a vital water and energy source for the nine countries through which it flows.
Egypt, almost totally dependent on the Nile and threatened by climate change, is closely watching hydroelectric dam construction in the upstream countries.
Ethiopia has built five huge dams over the last decade and has begun construction on a new $1.4 billion hydropower facility — the biggest in Africa.
Meles accused Egypt of trying to destabilise his country by supporting several small rebel groups but said it was a tactic that would no longer work.
"If we address the issues around which the rebel groups are mobilised then we can neutralise them and therefore make it impossible for the Egyptians to fish in troubled waters because there won't be any," he said.
"Hopefully that should convince the Egyptians that, as direct conflict will not work, and as the indirect approach is not as effective as it used to be, the only sane option will be civil dialogue."
Ugandan President Yoweri Museveni in July called for a scheduled November meeting of the nine countries to be attended by heads of state. Meles said that would not happen now.
The last meeting of all sides ended in stalemate and angry exchanges between water ministers at a news conference in Ethiopian capital Addis Ababa.
"Ask the Egyptians to leave their culture and go and live in the desert because you need to take this water and to add it to other countries? No," Egyptian Water Minister Mohamed Nasreddin Allam told Reuters at that meeting.

BBC 'sorry' for claiming Bob Geldof Live Aid money funded Ethiopian weapons
By PAUL REVOIR
Last updated at 8:10 AM on 4th November 2010
Comments (21)
Add to My Stories
The BBC has 'unreservedly' apologised for broadcasting a series of reports implying that millions of pounds in charity money raised by Live Aid to fight famine in Ethiopia was spent on weapons.
The corporation will broadcast a series of apologies admitting it had 'no evidence' for the claims, which prompted a complaint from Live Aid founder Bob Geldof and the Band Aid Trust.
An edition of Assignment, broadcast on the World Service radio channel in March, reported aid had been diverted by the Tigrayan People's Liberation Front rebel group in the beleaguered African country to buy guns.
Read more: http://www.dailymail.co.uk/news/article-1326411/BBC-sorry-claiming-Bob-Geldof-Live-Aid-funded-Ethiopian-weapons.html?ito=feeds-newsxml#ixzz14QwQdI6W

The appointment of Hailemariam Desalegn as minister of Foreign Affairs (MoFA), a position which had been much speculated about prior to his assumption of it, surprised many political pundits, including members of the diplomatic community, most of whom had not had any interaction with him before.
To remedy the situation, a cocktail reception was organised by MoFA to informally introduce Hailemariam to the diplomatic community at the Sheraton Addis on Wednesday, October 20, 2010, where he stood in a corner of the Lalibella Ballroom to personally greet everyone.
"This is not intended to be a substitute for more formal and extended discussions that I [am planning and looking] forward to having with you all," Hailemariam said in his welcoming remarks.
Many in attendance followed what the new head of the country's MoFA said with some taking notes of the office's priority agendas and Hailemariam's personal principles. Sudan and Somalia were at the top of the agenda due to the impact that the volatility of the situations in these countries has on Ethiopia.
"[The effects of] what happens in Sudan will by no means be limited to the people of Sudan," he said. "What goes on in Sudan has continental implications, for good or ill."
The situation in Somalia is the same with its impact extending far beyond the regional level, according to Hailemariam.
"The period ahead of us is extremely critical to the region, Africa, and the international community in general," he said. "Somalia is not yet out of the woods either; the challenge there continues to be daunting."
The ministry is looking for "support" and "understanding" from the international community in these situations, according to the minister who added that it is in the interest of Ethiopia and the other countries.
However, the amount of support the country will get for its Five-year Growth and Transformation Plan (GTP), he seemed unsure of. The task of obtaining support for the plan is a "diplomatic challenge" and the coming period will be "complex and very difficult," he said.
The plan was a "Herculean task," Hailemariam admitted, adding that even though the government will assume primary responsibility for the success of the plan, it counted on the assistance of other countries.
Besides financial support, the country is looking for technology transfer, the minister explained in a sidebar with the media.
Hailemariam has worked as the head of the Southern Nations, Nationalities, and Peoples' (SNNP) Regional State as well as the Public Mobilisation and Participation advisor to the Prime Minister. Often referred to as a humble man by those who know him, his competence in high diplomacy is yet to be proven. Yet, some attending diplomats reserved judgment.
"It is too early to say whether Hailemariam is capable enough for the job," a Western diplomat, who wished to remain anonymous told Fortune.
However, Italian Ambassador Renzo Rosso is confident in the new minister's ability to execute his responsibilities.
"He demonstrated his capacity notably in his prior internal assignment and I am sure he will make an excellent foreign minister," he told Fortune.
Showing Hailemariam the ropes for four consecutive days was Seyoum Mesfin, the outgoing foreign minister who has been steering the country's foreign policy for the past 20 years, according to an official at the MoFA who is not authorised to comment.
The immediate support for Hailemariam comes from Berhane Gebrekiristos, former Ethiopian ambassador to the European Union (EU), who was appointed state minister for MoFA only a day before the reception at the Sheraton. His absence was conspicuous as Hailemariam got to know the diplomatic circle of Addis Abeba.
Hailemariam's welcoming remarks "were very consistent with the traditional line of Ethiopia," Rosso said, seemingly satisfied with the new foreign minister's start.
Regarding international relations, Hailemariam esteems consistency.
"The one thing I cherish most in relations among nations is consistency," he said. "It in no way prevents pragmatic adjustment to changing situations but is based on principles."
In addition, his welcoming speech held a promissory note.
"I might sometimes disagree with you and make you unhappy as a result but I shall not mislead you," he told the audience.

Prime Minister Meles Zenawi appointed
Abay Tsehaye as Director General of Sugar Corporation
with the rank of minister.10/29/10
Arkebe Equbay as advisor minister to the Prime Minister, 10/28/2010
Addis Ababa, October 27, 2010 (Addis Ababa) – The government gave appointments to special envoys, ambassadors and plenipotentiaries and ambassadors of Ethiopia, the Office of the Prime Minister announced here on Wednesday.
Accordingly.
1. Seyoum Mesfin
2. Girma Birru
3. Dr. Kassu Illala
4. Ambassador Teshome Toga
5. Degife Bula.
6. Mulugeta Alemseged
7. Hilawe Yosef
8. Ambassador Mohammed Dirir
9. Hassan Abdella
10. Dr. Tekeda Alemu
11. Gifti Abasiya
12. Dr. Mohammed Hassan
13. Kassahun Dendir
14. Dr. Yehsimebrat Mersha
15. Markos Tekle
16..Lelalem Gebreyohannes
17. Dr. Bogale Tolosa
18. Minelik Alemu
19.Dr. Mohammed Gudeta
20. Misganaw Admasu
21. Ambassador Dr. Kua Wang Tutlam,   were appointed as special envoys and ambassadors and plenipotentiaries of Ethiopia.

Also,
1. Merwan Bedri
2. Ababi Demise
3.Dr. Gebeyeu Ganga
4. Mule Tarekegn
5. Tesfaye Yilma
6. Tebeje Berhe
7. Bereded Animut
8. Dereje Asfaw
9.Ambassador Aman Hassan
10.Alemayehu Sewagegn
11. Mesfin Chernet
12. Dr. Bitew Getnet
13. Shamilo Fitamo
14. Ambassador Mohammed Ali
15. Dr. Desta Woldeyohannes were appointed as ambassadors of Ethiopia.
The appointment shall be put into effect as of Wednesday.

Addis Ababa, October 8, 2010 (Addis Ababa) – Former Foreign Affairs Minister Seyoum Mesfin said Ethiopia has managed to establish successful diplomatic relations and also register shining victories in the international fora.
While handing over his authority to his successor, Deputy Prime Minister and Foreign Affairs Minister Hailemariam Desalegn here on Friday Seyoum said the country has established promising diplomatic ties in foreign relations sectors during the past two decades.
Seyoum said Ethiopia has created successful diplomatic relations with various countries enabling to ensure peace and development.
He said the country has been playing significant role in the efforts to ensure peace and stability not only internally and in neighbouring countries but also across the continent.
Seyoum said Ethiopia has represented Africa in the G-8, G-20 and climate change negotiations to ensure the benefits of the African people.
The Ministry is expected to achieve the five-year Growth and Transformation Plan and realize technology transfer towards the same purpose, he said, adding, it should also strive to find foreign market for Ethiopian products, encourage investment and build images of the country, among others.
Hailemariam on his part said the torch lit by Seyoum and his few friends has now reached at the stage to realize the renaissance of the country.
Hailemariam on the occasion expressed congratulations to Seyoum as he witnessed the succession during his life time.
Foreign Affairs State Minister, Nega Tsegaye on his part said Seyoum contributed significantly in the efforts to realize a new chapter in foreign relations of the country.
In a message delivered through a representative employees of the ministry said Seyoum contributed significantly to make the country influential in regional and international fora.
They also conveyed best wishes to Hailemariam.

Gov't grants pardon to Birtukan
Wednesday, 06 October 2010
Addis Ababa, October 6 (WIC) – The government of Ethiopia today granted pardon to Birtukan Mideksa. According to a press release the Ministry of Justice sent to WIC, she was released from prison as she submitted a request for pardon to the government of Ethiopia.
She wrote a statement asking to be pardoned on the grounds that she regretted what she did in the past, the statement said.
"I express my deep regret for deceiving the Ethiopian people and government by denying my release on pardon," the ministry quoted her as saying in a statement "Pledging not to ever resolve to these fraudulent and deceptive acts, I beg the Ethiopian people and government to grant me pardon," it said.
"In her remorseful petition, Birtukan Mideksa implored the prime minister to grant her a second pardon for her to be able to see her mother and child," it added.
Birtukan was jailed since she violated the pardon agreement that freed her from prison by claiming that she had not asked for a pardon, the statement indicated.
Parliament unanimously endorsed newly appointed ministers
Tuesday, 05 October 2010
Addis Ababa, October 5 (WIC) – Prime Minister Meles Zenawi has appointed 20 Ministers and presented them to the House of People's Representative (HPR) today. The House unanimously endorsed the appointments of the 20 Ministers.
Below are lists of the newly appointed 20 Ministers
1. Hailemariam Desalegn…..Deputy Prime Minister and Minister of Foreign Affairs
2. Siraj Fegeta…………… Minister of Defense
3. Dr. Shiferaw Tekelemariam ………Minister of Federal Affairs
4. Berhane Hailu………..Minister of Justice
5. Junedin Sado ……………Minister of Civil Service
6. Sufian Ahmed………Minister of Finance and Economic Development
7. Tefera Deribew ……… Minister of Agriculture
8. Mekonnen Manyazewal……Minister of Industry
9. Abdurahman Shek Mohammed ………….Minister of Trade
10. Desse Dalke…… Minister of Science and Technology
11. Diriba Kuma…………………….Minister of Transport
12. Debretsion Gebremikael …….Minister of Communication and Information Technology
13. Mekuria Haile …..Minister of Urban Development and Construction
14. Alemayehu Tegenu….. ..Minister of Water and Energy
15. Sinknesh Ejigu…… Minister of Mines
16. Demeke Mekonnen ………Minister of Education
17. Dr. Tewodros Adhanom….Minister of Health
18.Abdulfetah Abdulahi Hassen — Minister of Labor and Social Affairs
19. Amin Abdulkadir ………Minister of Culture and Tourism
20. Zenebu Tadesse……….Minister of Women, Youth and Children's Affairs
The House also approved the appointments of Bereket Simon as Government Communication Office Head, Aster Mamo Government Chief Whip and Melaku Fanta Director General of the Ethiopian Revenues and Customs Authority all with the rank of Ministers.
Written by Ben
Tuesday, 05 October 2010 08:08
Today House of People's Representative (HPR) unanimously endorsed the appointments of the 20 Ministers.

South Ethiopian Peoples' Democratic Front (SEPDF) …… 5 Ministers
Oromo Peoples' Democratic Organization (OPDO) ……… 5 Ministers
Amhara National Democratic Movement (ANDM) ………. 5 Ministers
Somali People Democratic Party (SPDP) …………………. 2 Ministers
Tigrayan Peoples' Liberation Front (TPLF) ……………….. 2 Ministers
Afar National Democratic Party (ANDP) …………………… 1 Minister
| | | |
| --- | --- | --- |
| | | |
| Ato Hailemariam Desalegn, Deputy PM & Foreign Affairs Minister(SEPDF) | Ato Berhane haile, Justice Minister(ANDM) | Ato Debretsion Gebremichael, Communication and Information Technology Minister (TPLF) |
| | | |
| Ato Demeke Mekonen, Education Minister. (ANDM) | Dr. Shiferaw Teklemariam, Federal Affairs Minister (SEPDF) | Ato Juniedy Saddo, Civil Service Minister (OPDO) |
| | | |
| Ato Mekuria Haile, Urban Development and Construction(SEPDF) | Ato Sufian Ahmed, Finance and Economic Development Minister(OPDO) | Dr. Tedros Adhanom, Health Minister (TPLF) |
| | | |
| W/ro Aster Mamo, Government Whip in the Federal Parliament with a rank of minister (OPDO) | Ato Melaku Fenta, Revenue and Custom Authority Director General with a rank of minister (ANDM) | Ato Alemayehu Tegenu, Water and Energy Minister (OPDO) |
በዛሬው ዕለት መስከረም 25 ቀን 2003 ዓ.ም. በዋለው የተወካዮች ምክር ቤት ሁለተኛ ስብሰባ የካቢኔ ዕጩዎች ሹመት የፀደቀ ሲሆን፣ አቶ ኃይለ ማርያም ደሳለኝ ምክትል ጠቅላይ ሚኒስትርና የውጭ ጉዳይ ሚኒስትር ሆነው ተሹመዋል፡፡
በአዲሱ ካቢኔ የሲቪል ሰርቪስ ሚኒስቴር እንደ አዲስ ሲዋቀር አቶ ጁነዲን ሳዶ በሚኒስትርነት ተሹመዋል፡፡ የኢንዱስትሪ ሚኒስቴር አቶ መኮንን ማንያዘዋል (ብቸኛው የፓርቲ አባል ያልሆኑ ሹም)፤ የንግድ ሚኒስትር አቶ አብዱራህማን ሼክ መሐመድ (ሶሕዴፓ)፤ የሳይንስና ቴክኖሎጂ ሚኒስትር አቶ ደሴ ዳርጌ፤ የመገናኛና ኢንፎርሜሽን ቴክኖሎጂ ሚኒስትር አቶ ደብረ ፅዮን ገ/ሚካኤል፤ የከተማ ልማትና ኮንስትራክሽን ሚኒስትር አቶ መኩሪያ ኃይሌ፣ የውኃና ኢነርጂ ሚኒስትር፤ አቶ አለማየሁ ተገኑ፤ የማዕድን ሚኒስትር ወ/ሮ ስንቅነሽ እጅጉ፤ የባህልና ቱሪዝም ሚኒስትር አቶ አሚን አብዱልቃድር (አፋር)፤ የሴቶች፣ ወጣቶችና ሕፃናት ሚኒስትር ወ/ሮ ዘነቡ ታደሰ፣ የሠራተኛና ማኅበራዊ ጉዳይ ሚኒስትር አቶ አብዱላሂ ሐሰን (ሶሕዴፓ) ሆነው የተሾሙ ሲሆን፣ በሚኒስትርነት ማዕረግ የመንግሥት የኮሙኒኬሽን ጽሕፈት ቤት ኃላፊ አቶ በረከት ስምዖን፣ በተወካዮች ምክር ቤት የመንግሥት ተጠሪ ወ/ሮ አስቴር ማሞ፤ እንዲሁም የገቢዎችና ጉምሩክ ባለሥልጣን ዳይሬክተሩ አቶ መላኩ ፈንታ ሆነዋል፡፡ በነበረ ይቀጥሉ የተባሉት ደግሞ የአገር መከላከያ ሚኒስትር አቶ ሲራጅ ፈጌሳ፤ የፌዴራል ጉዳዮች ሚኒስትር ዶ/ር ሺፈራው ተ/ማርያም፤ የፍትሕ ሚኒስትር አቶ ብርሃን ኃይሉ፤ የገንዘብና ኢኮኖሚ ልማት ሚኒስትር አቶ ሶፊያን አህመድ፤ የግብርና ሚኒስትር አቶ ተፈራ ደርበው፤ የትምህርት ሚኒስትር አቶ ደመቀ መኮንና የጤና ጥበቃ ሚኒስትር ዶ/ር ቴዎድሮስ አድሃኖም ናቸው፡፡ የአዲሱ ካቢኔ ሹማምንት ዝርዝር እንደሚከተለው ነው፡፡
| | |
| --- | --- |
| የተሾሙበት ኃላፊነት | የተሿሚዎች ስም ዝርዝር |
| ምክትል ጠቅላይ ሚኒስትርና የውጭ ጉዳይ ሚኒስትር | አቶ ኃ/ማርያም ደሳለኝ፣ የኢሕአዴግ ም/ሊቀመንበር፣ (ደኢሕዴን) |
| የአገር መከላከያ ሚኒስትር | አቶ ሲራጅ ፈጌሳ (ደኢሕዴን) |
| የፌዴራል ጉዳዮች ሚኒስትር | ዶ/ር ሽፈራው ተ/ማርያም (ደኢሕዴን) |
| የፍትሕ ሚኒስትር | አቶ ብርሃን ኃይሉ (ብአዴን) |
| የሲቪል ሰርቪስ ሚኒስትር | አቶ ጁነዲን ሳዶ (ኦሕዴድ) |
| የገንዘብና ኢኮኖሚ ልማት ሚኒስትር | አቶ ሱፊያን አህመድ (ኦሕዴድ) |
| የግብርና ሚኒስትር | አቶ ተፈራ ደርበው (ብአዴን) |
| የኢንዲስትሪ ሚኒስትር | አቶ መኮንን ማን ያዘዋል (ብቸኛው የፓርቲ አባል ያልሆኑ ባለሥልጣን) |
| የንግድ ሚኒስትር | አቶ አብዱራህማን ሼክ መሐመድ (ሶሕዴፓ) |
| የሳይንስና ቴክኖሎጂ ሚኒስትር | አቶ ደሴ ዳርጌ (ደኢሕዴን) |
| የትራንስፖርት ሚኒስትር | አቶ ድሪባ ኩማ (ኦሕዴድ) |
| የመገናኛና ኢንፎርሚሽን ኮሙዩኒኬሽን ቴክኖሎጂ ሚኒስትር | አቶ ደብረ ጽዮን ገ/ሚካኤል (ሕወሓት) |
| የከተማ ልማትና ግንባታ ሚኒስትር | አቶ መኩሪያ ኃይሌ (ደኢሕዴን) |
| የውኃና ኢነርጂ ሚኒስትር | አቶ አለማየሁ ተገኑ (ኦሕዴድ) |
| የማዕድን ሚኒስትር | ወ/ሮ ስንቅነሽ እጅጉ (ኦሕዴድ) |
| የትምህርት ሚኒስትር | አቶ ደመቀ መኮንን (ብአዴን) |
| የጤና ጥበቃ ሚኒስትር | ዶ/ር ቴዎድሮስ አድሃኖም (ሕወሓት) |
| የሠራተኛና ማኅበራዊ ጉዳይ ሚኒስትር | አቶ አብዱልፈታህ ሐሰን (ሶሕዴፓ) |
| የባህልና ቱሪዝም ሚኒስትር | አቶ ዓሚን አብዱል ቃድር (አፋር) |
| የሴቶች፣ ወጣቶችና ሕፃናት ሚኒስትር | ወ/ሮ ዘነቡ ታደሰ (ብአዴን) |
| የመንግሥት ኮሙዩኒኬሽን ጽሕፈት ቤት ኃላፊ (በሚኒስትር ማዕረግ) | አቶ በረከት ስምዖን (ብአዴን) |
| በተወካዮች ምክር ቤት የመንግሥት ተጠሪ (በሚኒስትር ማዕረግ) | ወ/ሮ አስቴር ማሞ (ኦሕዴድ) |
| የገቢዎችና ጉምሩክ ባለሥልጣን ዳይሬክተር (በሚኒስትር ማዕረግ) | አቶ መላኩ ፈንታ (ብአዴን) |
2012 Diversity Visa Lottery Begins on October 5, 2010
U.S. Embassy Addis Ababa, September 30, 2010: The Embassy of the United States of America today announced that the beginning of the 2012 Diversity Visa
(DV) Lottery application season. Applications for the 2012 DV Program
will be accepted from October 5 to November 3, 2010. Applicants may
access the electronic Diversity Visa entry form (E-DV) at
www.dvlottery.state.gov during the registration period. Paper entries
will not be accepted. Applicants are strongly encouraged not to wait
until the last week of the registration period to enter as heavy demand
may result in website delays. No entries will be accepted after noon,
Eastern Daylight Time (EDT), on November 3, 2010.
The annual DV program makes visas available to persons meeting the
simple, but strict, eligibility requirements. Every DV lottery entrant
must have at least a high school education or its equivalent or have,
within the past five years, two years of work experience in an
occupation requiring at least three years' training or experience.
Applicants who do not meet the educational or work experience
requirement will be disqualified.
A computer-generated, random lottery drawing chooses selectees for
Diversity Visas. The visas are distributed among six geographic regions
globally, with a greater number of visas going to regions with lower
rates of immigration, and with no visas going to nationals of countries
sending more than 50,000 immigrants to the U.S. over the past five
years. Within each region, no single country may receive more than
seven percent of the available Diversity Visas in any one year.
In Fiscal Year (FY) 2010, the Department of State received more than 12
million entries for the DV lottery program. Of that number some 100,000
entrants were selected worldwide, including 5,200 Ethiopians, to further
pursue a Diversity Visa. In FY 2010, the U.S. Embassy in Addis Ababa,
Ethiopia issued more than 3,600 visas through the DV program.
The congressionally mandated Diversity Immigrant Visa Program is
administered on an annual basis by the Department of State and conducted
under the terms of Section 203(c) of the Immigration and Nationality Act
(INA). Beginning in 2005, the Department of State implemented an
electronic registration system in order to make the DV process more
efficient and secure. Special technology and other means are used to
identify those who commit fraud for the purposes of illegal immigration
or those who submit multiple entries.
One significant change from previous years is that all entrants for the
2012 DV program will only find out the status of their entry online on
the E-DV website Entry Status Check. The online Entry Status Check
will be the ONLY means by which selectees will be notified of their
selection for DV-2012. The State Department will not be mailing out
notification letters, nor will the Department send an email to those
selected.
For detailed information about entry requirements, along with frequently
asked questions about the DV lottery, please see the instructions for
the DV-2012 Diversity Visa lottery on the Department's Consular Affairs
Website at www.dvlottery.state.gov. For information about the visa
process in Ethiopia, please visit the U.S. Embassy's website at
www.ethiopia.usembassy.gov. PDF

On the Nile, Egypt cuts water use as Ethiopia dams for power
There is a battle over the historic river. Under existing accords, Egypt has veto power over development projects, but upstream nations say they should not be bound by unfair colonial-era pacts.
September 11, 2010|By Jeffrey Fleishman and Kate Linthicum, Los Angeles Times
Somaliland's deputy minister for foreign affairs and international cooperation said its national army has driven from Somaliland territory Ethiopia's Ogaden National Liberation Front (ONLF) rebels who, he said, were trained in neighboring Eritrea.
Mohammed Yonis Awale said his administration has alerted Addis Ababa about the ONLF rebels wanting to use Somaliland to launch attacks on Ethiopia.
"They came to our coast by two boats and they took their weapons and their men from the coast by some two or three trucks to transport them to Ethiopia. While they were trying that we were informed and we chased them…into the mountains. We captured two of them and we slightly injured one of them. We took from them light weapons and some documents that indicated they belonged to ONLF," he said.
Deputy Minister Yonis Awale said the rebels wanted to "penetrate Ethiopia's territory."
But, the ONLF rebel group denied that over 200 of their troops were forced out of Somaliland.
The ONLF rebels have been battling Prime Minister Meles Zenawi's government for independence from what they call the original Ethiopia.
Somaliland official Yonis Awale said the ONLF rebels were carrying 64 rocket launchers and that some of them had Eritrean currency and documents that proved they were trained in Eritrea.
"All these indicated that they have been trained in Eritrea and their intention was to go into Ethiopia and start their fight with the Ethiopian government. (But), we intercepted them (on) the edge of the borderline between Ethiopia and Somaliland and so we shared the information with the Ethiopian government and the Ethiopia government closed the border," Yonis Awale said
He also said Eritrea has been training and funding armed groups in the Horn of African region. But, Asmara has sharply denied the allegations as baseless and without merit.
The United Nations Security Council has imposed an arms embargo on Eritrea and vowed to slap financial and travel restrictions on its leaders for allegedly arming hard line Somali Islamic insurgents.
The embargo followed months of international frustration over Eritrea's alleged role in arming al-Shabab, an Islamic insurgent group that is fighting to overthrow Somalia's transitional government.

Chinese bank to fund Addis Ababa's Light Railway Network
By Yohannes Anberbir
The Export and Import (EXIM) Bank of China reached an agreement with the Ethiopian Railway Corporation (ERC) to finance its Light Railway Network project in Addis Ababa, a high government official who requested anonymity told Capital.
The bank already signed an agreement with ERC a few months ago. However, it still has to get the final approval of the Chinese government, the official said. The Commerce and Finance Ministry of China has a say in any financial agreements made by EXIM bank. In line with this, EXIM tabled ERC's demand to the Ministry, which is expected to respond within the next four to six weeks, according to the official.
"The funding deal with the Chinese government is now at a final stage and will hopefully get the approval soon," the official, who is closely involved in the deal, said confidently. He stated that the project can be launched in September as the Ethiopian government has completed all necessary preparations.
The light Railway Network project is expected to transport 20,000 passengers per day and is hoped to be a solution for Addis Ababa's transportation problems.
The railway service has a so-called T-shaped segment. The first track heads from east to west and connects the Ayat roundabout with the Torhailoch ring road. The second track starts from Menelik Square and heads towards the Merkato Bus Station. It passes through Sebategna and Abenet and links up with the east-west line. After that, the combined track will continue towards Meskel Square and make a right turn in the direction of the Akaki roundabout.
With the project design already completed, ERC has awarded the project's construction tender to the Chinese Railway Engineering Group, the official told Capital. Getachew Betru, general manager of the corporation, says he has no comments on the matter.
The Light Railway Network project is one of ERC's two ambitious projects that plan to construct a 5,000 kilometer long cargo railway network connecting different parts of the country. ERC prioritizes the construction of the 2,000 kilometer railway line from Addis Ababa to the Djibouti Port and the Afar and Oromo region in the next five years.
The additional 3,000 kilometer track to the Tigray regional state, the city of Gonder and the south will follow.
The Chinese government has also given its green light for the funding of the Addis Ababa – Djibouti project. In line with this agreement, ERC signed a contract with the Chinese Railway Corporation (CRC) two weeks ago in a bid to undertake the Addis Ababa-Me'eso Railway Projects, which is part of the line from the capital city to Djibouti.
Source: Capital

APA-Addis Ababa (Ethiopia) Ethiopia has obtained around $780 million from remittances from Ethiopians in the Diaspora in the past ten months, the Ethiopian National Bank said here on Tuesday.
According to the bank, this year's earnings from remittances exceed that of last year by about nine per cent.
An estimated one million Ethiopians are estimated to live outside their country, mostly in the United States and Europe.
The bank said that the amount of remittances Ethiopia is getting each year is on the rise, especially since the past three years.
"We have enforced a new legislation allowing the Diaspora to have saving accounts in US Dollars, which is encouraging many citizens to do so," said the bank.
However, according to available information, Ethiopia is getting lower remittances than other neighbouring countries, such as Kenya and Egypt.
In 2007, Kenyans in the Diaspora had sent home nearly 1.6 billion dollars, achieving a per capita remittance of 42 dollars.
Ethiopians on the other hand sent home only 359 million dollars, with a per capita remittance of only four dollars, according to a United Nations report for 2009.
However, 1.2 billion to 1.5 billion dollars was remitted to Ethiopia through the non-banking system.
Ethiopia is expecting the remittances to rise to around one billion in the next few years.

Ethiopian and the US Export-Import Bank Sign $1.6 Billion Agreement – 10 August, 2010

Ethiopian Airlines and the Export-Import Bank (Ex-Im Bank) of the United States have signed an agreement worth over $1.6 billion to support the financing of five B777-200LR and ten B787-8 aircraft and General Electric spare engines.
At a ceremony held at the 9th African Growth and Opportunity Act (AGOA) Forum in Washington DC on August 02, 2010, the financing documents were signed by Ethiopian Airlines CEO Girma Wake and Ex-Im Bank Chairman and President Fred P. Hochberg. The magnitude of the transaction represents the first of its kind for the support of the African aviation industry.
Upon signing the agreement Girma Wake said, "Ethiopian would like to thank the management and Board of the US Ex-Im Bank for their unreserved support to Ethiopian Airlines. This agreement has significant contribution towards the development and growth of our airline." He added, "Our sincere thanks also go to the African governments, leaders and our customers for the unwavering support to the success of Ethiopian Airlines. The signing of this agreement reaffirms the principles and objectives for which the AGOA stands and vividly reflects the forum's firm commitment to advance the growth of the aviation industry in Africa."
The US Ex-Im Bank President and Chairman Fred P. Hochberg said, "It is a pleasure to continue to work with and support one of Africa's premier air carrier, Ethiopian Airlines. In fact, looking back at our relationship and discussing our latest transaction with our transportation team and Boeing, our relationship with Ethiopian Airlines is one of the best in the world. I want to thank Ethiopian Airlines, Boeing and our transportation team for making this possible and I look forward to strengthening this relationship."
The successful and mutually advantageous bondage between the U.S. Ex-Im Bank and Ethiopian Airlines has been developed over the last 30 years, culminating in more than 1.6 billion in Ex-Im Bank's approval of final and preliminary commitments to support the export of the five Boeing 777-200LR aircraft and ten Boeing 787-8 aircraft and the General Electric spare engines for Ethiopian Airlines.
The 9th AGOA Forum brought together high-level officials and business leaders of Africa and the US to promote trade and economic ties between the United States and Sub-Saharan Africa.
About Ethiopian
Ethiopian Airlines, one of the largest and fastest growing airlines in Africa, made its maiden flight to Cairo in 1946. With the recent addition of flight services to Pointe Noire, Ethiopian provides dependable services to 39 cities in Africa and a total of 59 international destinations spanning throughout four continents.
Ethiopian won the NEPAD Transport Infrastructure Excellence Awards 2009 on November 25, 2009 and "Airline of the Year" award from the African Airlines Association (AFRAA) on November 24, 2009, bringing the total Awards honored since January 2009 to five.
In August, 2008, Ethiopian won "the 2008 Corporate Achievement Award" of Aviation & Allied Business for setting the pace towards the development and growth of the African aviation industry.
Ethiopian is also the first African carrier to win the 2008 Brussels Airport Company Award in recognition of its distinguished long haul operations witnessed through the introduction of new routes, new products, and close cooperation with Brussels Airport in marketing activities.
Ethiopian was the winner of the '2008 Best Airline in Africa Award' at the African Travel Award ceremony in Lagos, Nigeria, for its excellent network and convenient connections in Africa.

By William Davison - Jul 30, 2010
Bloomberg: A coalition of Ethiopian opposition parties will take steps toward becoming a single party by forming a front, said Negasso Gidada, co-deputy chairman of the so-called Medrek alliance.
The change will result in the opposition group having "one general assembly, one center, one leadership and one long-term strategic policy paper that is binding for all parties," Negasso said in an interview today from the capital, Addis Ababa. Negasso is also deputy chairman of the Unity for Democracy and Justice and a former president of Ethiopia.
Members of the alliance will meet tomorrow to discuss the changes, said Merera Gudina, a deputy chairman of Medrek.
"People want unity, people are opposed to fragmentation," Merera said. "It gives them hope to challenge the regime and its lies."
Ethiopian Prime Minister Meles Zenawi's ruling Ethiopian People's Revolutionary Democratic Front and its allies won all but two of the 547 seats in the Horn of Africa country's parliament in May elections. Medrek obtained one seat.
A European Union election observer mission said in a May 25 report the vote did "not meet certain international commitments."
A Medrek front would create a "strong challenging organization" for local and city administrations elections that take place in two years time, Negasso said. Medrek is in "informal discussions" with some of Ethiopia's 79 registered parties about joining the front, he said, without providing details.
To contact the reporter on this story: William Davison in Addis Ababa via Johannesburg at pmrichardson@bloomberg.net.

By Associated Press
4:01 AM CDT, July 29, 2010
WICHITA, Kan. (AP) — Kansas farmers are studying an Ethiopian cereal grain known as teff as a possible alternative crop for the state.
The Solomon Valley Resource Conservation and Development Area and the Kansas Black Farmers Association are hosting a teff field day Aug. 5 south of Woodston. Speakers will present information about teff and answer questions. Lunch will include teff products to sample.
The black farmers group has been researching the idea under a government grant. Project acres have grown from 50 the first year to nearly 250 the third year.
They want to expand teff in Kansas from test plots to market-sized plots of the grain.

Kansas farmers test teff as alternative dryland crop
When black farmers in Kansas first began growing an Ethiopian cereal grain known as teff five years ago, they were intrigued by the crop's connection to Africa.
Now, the Kansas Black Farmers Association is working with conservationists to expand test plots of teff into market-sized fields that farmers across the state can plant as an alternative crop.
"We get calls monthly from people wanting any teff we have so they can mill it for food," said Darla Juhl, coordinator for the conservationists group, Solomon Valley Resource Conservation and Development Area. Some of those calls have come from people as far away as the Netherlands and Mexico.
Teff is gluten free and known for its flood and drought resistance.
Project acres of teff have grown gradually from the 50 or so acres planted the first year. This year 150 acres was planted in Kansas, down from the 250 acres projected due to untimely rains.
"It has done nothing but rain since we have started growing teff," Juhl said. "When we wrote the grant we were in the midst of a drought and this was the reason for the grant – it is suppose to use moisture very well, very efficiently."
The Solomon Valley development organization got a three-year, $119,000 grant from the Agriculture Department designed to bring teff out of experimental fields to marketable fields of teff for grain or forage, Juhl said.
"Both of them are great opportunities," Juhl said. "The forage is a little more proven at this point in time. We are still having some problems harvesting teff for grain. If we could solve those issues that would likely come around as well."
The black farmers and the Solomon Valley development group will host a teff field day on Aug. 5 at the Mike and Teresa Webb farm south of Woodston. Farmers and others will visit the farm's teff field and sample teff products.
All the teff grown in Kansas is used for forage, she said.
Early experiments growing teff to harvest for grain came up against problems at harvest time because the grain is small and the grain heads tend to lodge, or droop, making it difficult to harvest them without costly equipment modifications. Teff also sells for about 50 cents a pound, a little under the price of wheat, she said.
Some farmers in Oklahoma and Idaho have been growing commercial fields of teff.
Kansas farmers so far have had far more success in experimental plots growing the warm season annual for forage rather than grain. It is in demand by owners of horses, alpacas and llamas in particular because it is more palatable to those livestock, Juhl said.
A small square bale of teff can also fetch $12 a bale, far more than the $4 a bale for comparable quality alfalfa.

Addis Ababa, July 29, 2010:  U.S. Ambassador to Ethiopia, Donald E. Booth, and his wife Anita Booth, traveled to Bahir Dar from July 28-29 to meet with regional and local officials, visit U.S. assistance
projects and programs, meet with American citizens and learn about economic development issues in the Amhara area.  He was accompanied by the Director of the U.S. Centers for Disease Control (CDC) in Ethiopia, Dr. Thomas Kenyon, and other U.S. Embassy staff.
During his first visit to the Amhara region, Ambassador Booth paid calls on Regional State President Ayalew Gobeze and the Bahir Dar City Mayor Alemayehu Sewagegne.  He also had the opportunity to meet with religious leaders from Bahir Dar's newly launched Interfaith Peace Building Council and hear about their efforts to promote tolerance and interfaith dialogue in the region.
Ambassador Booth and Dr. Kenyon visited the National Defense Force of Ethiopia (NDFE) barracks in Bahar Dar to witness the HIV-AIDS peer education and prevention program supported by the U.S. Government through a cooperative agreement with NDFE.  They also received a briefing on the NDFE's Modeling and Reinforcement to Combat HIV/AIDS (MARCH) programs.
Ambassador Booth and seven U.S. Peace Corps Volunteers who are working in the Amhara region visited the Aba Megesha Geneme Public Library and Information Center where there is an American Corner Library supported by the U.S. Embassy.  They received a briefing from the Jerusalem Children and Community Development Organization, which manages the library, about its development programs in the region.  The Ambassador also had the opportunity to meet with library clients, including high school students who had participated in the Embassy's annual African American History Month essay contest.  Mrs. Booth visited the Children's Library located on the same compound and participated in a special story hour with children from Bahir Dar.
Ambassador Booth also traveled to the Tana Beles Hydropower Plant, currently Ethiopia's largest power plant.  He met with project personnel at the plant and received a plant tour.
Mrs. Booth visited the Tana Medhanealem Integrated Development Association to view U.S.-supported poultry farming and beekeeping projects, and meet with program beneficiaries.   ###

Four Ethiopians To Participate in President Obama's Forum with Young African Leaders
Addis Ababa, July 23, 2010 – U.S. Ambassador to Ethiopia Donald E. Booth met on July 23, 2010 with four Ethiopians who have been selected to participate in President Obama's African Youth Leaders Forum from August3-5 in Washington D.C.
The Forum will bring together approximately 120 young leaders from civilsociety and the private sector representing more than forty countries insub-Saharan Africa to meet with American counterparts and U.S.government officials and share insights on key themes of youth empowerment, good governance, and economic opportunity.  President Obamawill host a town hall meeting at the White House with these young leaders to discuss their vision for transforming their societies overthe next fifty years.
The young Ethiopian leaders chosen by the U.S. Mission to participate inthe Forum are:
*       Mahlet Eyassu Melkie, 29, is an environmental activist, who hasworked for the Forum for Environment (FfE) since 2008.  She is currently FfE's Program Manager for Climate Change and Coordinator of the Ethiopian Civil Society Network on Climate Change, which comprises morethan 50 civil society organizations.  Ms. Mahlet has represented Ethiopian civil society at numerous international climate change conferences and negotiations.
*       Meron Getnet Hailegiorgis, 27, is an actress and poet, whoperforms in film, television, radio and on the stage.  A member of the Ethiopian Women Writers Association, Ms. Meron authored a book of poetryentitled Zurut ("Vicious Cycle") that was published in 2008.  Ms. Meronserves as an Ambassador for the Ministry of Health to raise youth awareness about HIV-AIDS prevention and also to address the situation of General Practitioners and the problem of brain drain in the medicalfield.
*       Salsawit Tsega Ketema, 30, is an entrepreneur, designer and business woman who started the Sel Art Gallery, a handicrafts business which
employs 35 women in the making of home accessories.  She alsomanages TAF plc, an import/export business with over 100 employees.  Ms. Salsawit is a member of the Core Team of the Women Entrepreneurs Group(WEG) in Ethiopia.  She is the mother of a five-month-old baby boy.
*       Yohannes Mezgebe Abay, 35, is the Vice President of the PanAfrican Youth Union, which is the continental platform for African youthrights.  He is a fellow of Archbishop Desmond Tutu's Leadership program. Mr. Yohannes founded the African Youth Corps, which works on youth leadership development in Addis Ababa.
The Ethiopian Forum participants represent a variety of fields and back grounds, and have demonstrated records of accomplishment.  They havealso shown dedication to Ethiopia's development, including active engagement in youth outreach and empowerment.  Ambassador Booth congratulated the four Ethiopians on their selection as Forum participants, saying:  "The U.S. Embassy is proud to be associated withsuch outstanding examples of Ethiopia's next generation of leaders.  Weare looking forward to hearing about your experiences at the Forum, andthe insights you gain from your interaction with other young African and American leaders."
Statement on the President's Forum with Young African Leaders
The White House: In 2010, seventeen countries across sub-Saharan Africa celebrate fifty years of independence.  In honor of this important historic moment; in acknowledgement of the extraordinarily young demographic profile of the region; and as part of an effort to forge strong, forward-looking partnerships in the years ahead, President Obama will host a forum in Washington, D.C., from August 3 – 5 with approximately 120 young leaders from civil society and the private sector representing more than forty countries in sub-Saharan Africa.  Together with American counterparts and U.S. government officials, the participants will share their insights on key themes of youth empowerment, good governance, and economic opportunity.  President Obama will host a town hall meeting at the White House with these young leaders to discuss their vision for transforming their societies over the next fifty years.
The President's Forum with Young African Leaders presents the U.S. government and American friends of Africa with an opportunity to deepen and broaden our understanding of the trajectories of African societies, and to reflect on how the next generation are building their communities' and their nations' futures – just as their predecessors did in the era of independence from colonial rule.  In addition to the town hall meeting with the President, the forum will include small-group discussions on topics such as transparency and accountability, job creation and entrepreneurship, rights advocacy, and the use of technology to empower individuals and communities.  African participants will have an opportunity to meet with grassroots service organizations to share experiences and strategies.
As the President said in Accra, the future of Africa is up to Africans. The U.S. government's role in this gathering is as a convener, encouraging networks between young American and African leaders, and pursuing lasting partnerships on behalf of our common security and prosperity.  This dialogue and follow-up events in Africa will help the U.S. government better assess how to support Africa's own aspirations going forward.

The United Nations inaugurated Nelson Mandela International Day, which will be celebrated each year on the former South African president's birthday, July 18th.The day calls for people around the world to take action to make a difference in their communities.

Ethiopian immigrant student sues Egged driver for racism
Varkar, who is a behavioral science student at the Academic College of Management in Rishon Lezion said that the incident happened on August 9 on a bus bound from Rishon Lezion Central Bus Station to Tel Aviv. The driver initially refused to allow her to board but when he stopped at a nearby junction to allow another passenger to board, she jumped on the bus even though the driver allegedly shouted at her, "I don't let Ethiopians on the bus."
The driver has already been fined six weeks salary by an Egged disciplinary committee for unsuitable behavior and damaging Egged's image after the student complained and the Ministry of Transport is also suing both Egged and the drive

New al-Qaida threat: Somali group claims blasts
U.S. DEPARTMENT OF STATE
Office of the Spokesman
______________________________________________________________________________
July 12, 2010
STATEMENT BY SECRETARY CLINTON
Bombings in Uganda
I join President Obama in strongly condemning today's attacks in Kampala, Uganda targeting innocent spectators watching the World Cup final.
We understand that American citizens may have been injured or killed and our embassy is reaching out to assist.  Our condolences go out to the families and friends of the victims, in the United States and Uganda.
At this tragic moment, the United States stands with Uganda.  We have a long-standing, close friendship with the people and government of Uganda and will work with them to bring the perpetrators of this crime to justice.
=====================
(CNN) — The death toll from a pair of bombings that struck a restaurant and a rugby ground in Uganda's capital is around 60, a police spokeswoman told CNN on Monday.
Seventy-one more people were injured, said police spokeswoman Judith Nabakooba.
The blasts occurred Sunday night as patrons gathered to watch the World Cup final game between Spain and the Netherlands.
One explosion took place at an Ethiopian restaurant in Kampala; the other at a rugby field.
Americans may be among the dead or wounded, the U.S. State Department said.
The State Department did not elaborate nor did it definitively say whether any Americans died in the blast.
What is known for certain is that some of the wounded included six members of an American church mission working with a local congregation.
The Rev. Kathleen Kind, pastor of Christ Community United Methodist Church in Selinsgrove, Pennsylvania, confirmed those injuries Sunday.
"All of our members are accounted for and all of the families have been contacted," Kind told CNN. She added that injuries ranged from broken bones and flesh wounds to temporary blindness and "hearing issues."
She said congregants are now "praying here in the church and in their homes for our members."
The bombs went off within 25 minutes of each other shortly after 10 p.m.(3 p.m. ET), as fans gathered in both locations. There was no immediate claim of responsibility for what Nabakooba called "definite acts of terrorism."
Islamic militants battling Somalia's U.N.-backed transitional government have threatened attacks on Uganda and Burundi, which contribute troops to an African Union peacekeeping mission in Somalia. But Nabakooba said the investigation is not yet focused on any specific group.

Ethiopia bids farewell to opposition MPs
July 8th, 2010 in News, Society
APA-Addis Ababa (Ethiopia) Ethiopia bade farewell to opposition members of Parliament (MPs) who were in the parliament for the past five years as the opposition scored poorly following the 23 May national elections in the country compared to the 2005 national election.
It could be recalled that, the ruling Ethiopian People's Revolutionary Democratic Front (EPRDF) won a landslide victory with 545 seats out of the 547 seats in the parliament in the May 2010 elections.
One independent candidate and another candidate from an opposition party won one seat each.
During the past five years, there has been a strong opposition presence in the Ethiopian parliament as they won over 100 seats in the 2005 national election.
The outgoing opposition MPs and members of the House of People's Representative (lower house) as well as the House of Federation (upper house) have been handed appreciation certificate for their five-year contribution in the parliament.
The farewell ceremony was held on Wednesday evening at the national palace in the presence of Ethiopian PM Meles Zenawi and diplomats based in Ethiopia.
The 2005 legislature ended its five years term on Wednesday 7 July.
The new parliament, to be filled with ruling party members, is expected to start its work in October.

PM Meles leaves for New York
Addis Ababa, July 11, 2010 (Addis Ababa) – Prime Minister Meles Zenawi left here on Sunday for New York to take part at a meeting of the High-level Advisory Group on Mobilizing Finance for Climate Change.

UN Secretary-General Ban Ki-moon had named the High-level Advisory Group on Climate Change Financing headed by PM Meles and the former British PM Gordon Brown.

Ban Ki-moon named the Group on Climate Change Financing that will work to mobilize the financing promised for climate change during the United Nations Climate Change Conference in Copenhagen last December.

The Secretary-General established the Group to study the potential sources of revenue for financing mitigation and adaptation activities in developing countries, and to make progress on this key issue in the course of 2010.

Norwegian PM Jens Stoltenberg is now elected to replace the former British PM Brown.

An official of the Ministry of Foreign Affairs told ENA later on Sunday that Meles and Stoltenberg are expected to meet in New York and discuss on potential sources of revenue for financing mitigation and adaptation activities.

Senior government officials saw off Meles upon departure at the Addis Ababa Bole International Airport
Washington, D.C. Independence Day Celebration
Join in the Fun and celebrate the Nation's Birthday in the Nation's Capital (Washington DC) — watch the Fireworks from the National Mall or over the water on the Potomac.
— America's National Independence Day Parade & Concert
Washington, D.C.'s Independence Day Parade features Marching Bands, Military and Specialty Units, Floats and VIPs. The parade starts at noon at Constitution Avenue and 7th Street NW.
After the Parade, visit the U.S. Capitol's West Lawn and enjoy entertainment from mid-afternoon until the fireworks.The National Symphony Orchestra, with guest stars and soloists, performs at 8 pm.
4th of July Fireworks Washington, D.C.
The spectacular 30-minute Fireworks Show begins at approximately 9:20 pm over the Washington Monument grounds.
More Info
202-789-7000
Washington, D.C. 4th of July Parade, Concert & Fireworks
San Francisco — 4th of July
Fourth of July Waterfront Festival SF — Pier 39, The Cannery, Beach Street,
The Embarcadero and Fisherman's Wharf
San Francisco's Fourth of July Waterfront Festival features Arts & Crafts, Live Entertainment, Food and FUN — at The Cannery's Del Monte Courtyard. Festivities at the Cannery begins at 11 am at the Courtyard Stage with Face Painting 11am-3pm. Live Musical Entertainment will run thru' 8pm.
415-771-3112 or 415-546-0800
Santa Barbara Waterfront — 4th of July Parade, Celebration & Fireworks
Celebrate the 4th of July in Santa Barbara, California. The annual Independence Day Celebration, includes a 4th of July Parade* down State Street, Arts & Crafts along Cabrillo Blvd, live entertainment and food at the Waterfront, a performance by the Santa Barbara Symphony at the Courthouse — and a Fireworks Show off West Beach.
*Parade subject to cancellation; call to confirm.
(Parade usually begins at 1pm down State Street.)
Arts & Crafts along Cabrillo Blvd beginning at 12 noon.
Food and live entertainment at 7pm – at West Beach
Fireworks begin at approximately 9pm – off West Beach.
More Info
805-564-5418 / 805-564-5523 / 805-963-0611
Santa Barbara 4th of July Parade & Fireworks

Day 7 – Saturday July 3rd, 2010
See you at the Closing Event at the San Jose Convention Center folks…..let's close it out real strong with a lineup of exciting entertainers!
Winners Ethio-LA Stars – Division I
Winners LA Vegas – Division II…they also go into division I next year.
Kansas is in!!! It will join the ESFNA family as the 28th member team starting 2011.

Division II Final
Las Vegas over San Diego : 4 – 2
---
G20 Commits to Deficit Reduction Time Line
Here is the Music Player. You need to installl flash player to show this cool thing!
Aend-Ethiopia Radio Address (Ethiopian 4th General Election 2010)
Aend Ethiopia Radio
Goalkeeper
Daniel AGYEI
Stephen AHORLU
Richard KINGSON
Defender
Hans SARPEI
John PANTSIL
John MENSAH
Samuel INKOOM
Jonathan MENSAH
Isaac VORSAH
Ibrahim AYEW
Lee ADDY
Midfield
Anthony ANNAN
Derek BOATENG
Stephen APPIAH
Sulley MUNTARI
Andre AYEW
Kwadwo ASAMOAH
Offence
Asamoah GYAN
Prince TAGOE
Matthew AMOAH
Dominic ADIYIAH
Quincy OWUSU-ABEYIE
Kevin Prince BOATENG
His Excellency Ato Meles Zenawi, Prime Minister of the Federal Democratic Republic of Ethiopia, is welcomed by the minister of Transport, Infrastructure and Communities, John Baird, upon his arrival to Canada for the Muskoka 2010 G-8 Summit and the G-20 Toronto Summit:
Images of his arrival in Toronto on Ethiopian Airlines
President Barack Obama arrived in Canada to attend the G20 and G8 summits. Images of his arrival in Toronto on Air Force One
By Matt McGrath
BBC News Science reporter
Africa is witnessing the birth of a new ocean, according to scientists at the Royal Society.
Geologists working in the remote Afar region of Ethiopia say the ocean will eventually split the African continent in two, though it will take about 10 million years.
Lead researcher Tim Wright who is presenting the research at the Royal Society's Summer Exhibition, described the events as "truly incredible".
Used to understanding changes in the planet on timescales of millions of years, the international team of scientists including Dr Wright have seen amazing changes in Afar in the past five years, where the continent is cracking open, quite literally underneath their feet.
In 2005, a 60km long stretch of the earth opened up to a width of eight metres over a period of just ten days.
Hot, molten rock from deep within the Earth is trickling to the surface and creating the split.
Underground eruptions are still continuing and, ultimately, the horn of Africa will fall away and a new ocean will form.
'A smaller Africa'
Dr James Hammond, a seismologist from the University of Bristol – who has been working in Afar – says that parts of the region are below sea level and the ocean is only cut off by about a 20-metre block of land in Eritrea.
"Eventually this will drift apart," he told the BBC World Service. "The sea will flood in and will start to create this new ocean.
"It will pull apart, sink down deeper and deeper and eventually… parts of southern Ethiopia, Somalia will drift off, create a new island, and we'll have a smaller Africa and a very big island that floats out into the Indian Ocean."
The researchers say that they are extremely lucky to be able to witness the birth of this ocean as the process is normally hidden beneath the seas.
The team hope to conduct experiments in the area that will help understand how the surface of the Earth is shaped.
They believe that the information they glean from observing the shaping of the Earth will help scientists better understand natural hazards such as earthquakes and volcanic eruptions.

Netanyahu addressed the racial discrimination many community members suffer, and said "Israel is obligated to uproot the phenomenon of ethnic discrimination. I will not tolerate or hear of such things. It opposed our values. The government of Israel will act to promote the Ethiopian community and eradicate discrimination."
The prime minister noted the government approved on Monday "a budget proposal of NIS 490 million (about $127 million) to improve absorption of Ethiopian immigrants, education, employment, housing and welfare.
"Two months ago we allocated 13 Kessim positions, in addition to the 44 existing positions, so that the community can receive proper religious services. We will continue to absorb this aliyah; it is the duty of the State of Israel," he said.
Education Minister Gideon Sa'ar agreed with the prime minister and added, "We cannot bury our heads in the sand while the Ethiopian immigrant community suffers from racist discrimination. We have to battle against this sort of behavior, both overt and covert."
Sa'ar addressed the segregation affair in the Emmanuel school and the dismissive reaction to High Court rulings in the matter. "No man or groups of people stand above the law," he said.
Roni Sofer contributed to this report

THE NATIONAL ELECTORAL BOARD OF ETHIOPIA (NEBE)
Official Results of the 23rd May 2010 General Election
The National Electoral Board of Ethiopia conducted fourth round general election in all over the country on 23 May 2010 in a legal manner ensuring the sovereignty power of the people.  The general election was conducted to the House of Peoples Representatives and Regional State Councils.  It was characterized by high voter turnout, and orderly conduct of the Election Day proceedings. The election was peaceful, credible, fair, free, and democratic.
All the results of the general election are to be declared on 21 June 2010 as per the formal time table of the Board.
In accordance with the Amended Electoral Law 532/2007 Article 76 (5), The Board had publicized formal provisional results earlier from all Constituencies dealing with:
Seats to the the House of Peoples' Representatives
Seats to the nine   Regional State Councils
The provisional results were announced by the NEBE through the Local and International Medias on 24, 25 and 27 May 2010.
The Board has assessed the results of the general election in detail on its 149th urgent meeting held on 18 June 2010 ensuring that
All the results of the May 23 General Election have been received from all over the country
Decisions have been given to all Complaints lodged by contending political parties according to the law
Thus, the Board approved the results unanimously and decided to announce to the nation on 21 June 2010 as per its previous formal time table.
The results of the 2010 General election are declared as follows:
1.        63 Political Parties participated in the elections fielding comprising of
1.1     2,188 candidates for the House of Peoples' Representatives, of which
1,916 (87.6%) are male
272 (12.4%) are female
1.2     4,746 Candidates for the Regional State Councils, of which
4,021 (84.7%) are male
725 (15.3%) are female
1.3    Independent Candidates
34 participated for the House of Peoples' Representatives, of which
33 (97.1%) are male
1 (2.9%) female
11 participated for the Regional State Councils, of which
9 (81.8%) are male
2 (18.1%) are female.
In general, the total numbers of candidate participants in the 2010 General Election are 6,979, of which
5,979 (85.7%) are male
1000 (14.3%) are female.
Total No. of registered voters is 31, 926,520, of which
16,674,280 (52.2%) are male
15,252,240 (47.8%) are female
Total No. of voters who casted their votes is 29,832,190, of which
15,617,453 (52.4%) are male
14,214,737 (47.6%) are female.
Total voters turn out was 93.4% (of the registered voters)
The remaining 6.6% were not casted their votes.
Results of the 2010 General Election
1.         The Results of the General Election to the House of Peoples' Representatives
Elections were held for 547 seats in the House of Peoples' Representatives in 547 Constituencies
The Ethiopian Peoples' Revolutionary Democratic Front (EPRDF) won 499 seats
The Afar National Democratic Party (ANDP) won 8 seats
The Somali Peoples Democratic Party (SPDP) won 24 seats
The Benishangul Gumuz Peoples Democratic Party (BGPDP) won 9 seats
The Harari National League (HNL) won 1 seat
The Argoba People Democratic Organization (APDO) won 1 seat
The Ethiopia Federal Democratic Unity Forum (Medrek )  won 1 seat
One Independent Candidate won 1 seat.
2.         Results of the General Election to Regional State Council
Elections were held for 9 Regional State Councils. The results are as follows:
2.1 Tigray
The Tigray Regional State has 152 seats in its Regional State Council.
The Tigray Peoples' Liberation Front (TPLF-EPRDF) won all the 152 seats.
2.2 Afar
The Afar Regional State has 96 seats in its Regional State Council.
The Afar National Democratic Party (ANDP) won 93 seats.
The Argoba Peoples Democratic Organization (APDO) won 3 seats.
2.3 Amhara
The Amhara Regional State has 294 seats in its Regional State Council.
The Amhara National Democratic Movement (ANDP-EPRDF) won all the 294 seats.
2.4 Oromia
The Oromia Regional State has 537 seats in its Regional State Council.
The Oromo Peoples Democratic Organization (OPDO-EPRDF) won all the 537 seats.
2.5 Somali
The Somali Regional State has 186 seats in its Regional State Council.
The Somali Peoples Democratic Party (SPDP) won all the 186 seats.
2.6 Benishangul Gumuz
The Benishangul Gumuz Regional State has 99 seats in its Regional State Council.
The Benishangul Gumuz Peoples Democratic Party (BGPDP) won 98 seats.
The all Ethiopian Unity Organization (AEOU) won 1 seat.
2.7 Southern Nations, Nationalities and Peoples'
The Southern Nations, Nationalities and Peoples' Regional State has 348 seats in its Regional State Council.
The Southern Ethiopian People's Democratic Movement (SEPDM-EPRDF) won all the 348 seats.
2.8 Gambela
The Gambela Peoples' Regional State has 156 seats in its Regional State Council.
The Gambela people's Unity Democratic Movement (GPUDM) won all the 156 seats.
2.9 Harari
The Harari People's has 36 seats in its Regional State Council, of which
The Harari National League (HNL) won 18 seats.
The Oromo People's Democratic Organization (OPDO-EPRDF) won 18 seats.
The official result as to winners of seats to the House of Peoples' Representatives and the Regional State Councils are hereby officially announced as per the official electoral calendar of the National Electoral Board of Ethiopia.
Furthermore, the Board will publish the details of the official result in Addis Zemen Gazeta during the next couple of days. It has been also posted in the National Electoral Board of Ethiopia official website.
Similarly, detailed results for each political party candidate in each Constituency have been publicized.
The National Electoral Board of Ethiopia
June 21, 2010
Addis Ababa
II.      The local Election result of Somali Region  held on May 30, 2010
As per the Board's special election time table for Somali Region on May 30, 2010, it is confirmed that the local election was held in a free, fair, peaceful, democratic and credible manner. By examining and approving the local election, the Board has decided to publicize the result as follows፦
1.         Results of Jijiga City Administration Council
The Somali Peoples' Democratic Party (SPDP) won 75 seats in 13 kebeles of which 51 (68%) are male and 24 (32%) are female.
2.         Results of Woreda Council
The Somali Peoples' Democratic Party (SPDP) won 4,032 seats in 52 Woredas, of which 3412 (84.6%) are male and 620 (15.4%) are female.
3.         Results of kebeles Councils
The Somali Peoples' Democratic Party (SPDP) won 47,849 seats in 706 kebeles, of which 37,541 (78.5%) are male and 10,308 (21.5%) are female.
The details of Somali Region Local election result is also publicized on in the office of the National Electoral Board hall as of today, June 21, 2010.
The National Electoral Board of Ethiopia
June 21, 2010
Addis Ababa
A summary of final results of the 2010 General Election
No.
Winner Party
Results Obtained

1

The Ethiopian Peoples' Revolutionary Democratic Front (EPRDF)

499

2

The Somali  People's Democratic Party (SPDP)

24

3

The  Benishangul Gumuz Peoples Democratic Party (BGPDP)

9

4

The Afar National Democratic Party (ANDP)

8

5

The Gambela People's Unity Democratic Movement (GPUDM)

3

6

The Harari National League (HNL)

1

7

The Argoba People Democratic Organization (APDO)

1

8

The Ethiopian Federal Democratic Unity Forum (Medrek)

1

9

Independent

1

Total number of  seats in the House of Peoples' Representatives

547
To the House of Peoples' Representatives (HPR)
A summary of final results of the 2010 general election
No.
Regional State
No. seats
Winner Party
Results Obtained
1
Tigray
152
The Tigray People's Liberation Front (TPLF-EPRDF)
152
2
Afar
96
The Afar National Democratic Party (ANDP)

The Argoba People's Democratic Organization (APDO)

93

3

3
Amhara
294
The Amhara National Democratic Movement (ANDM-EPRDF)
294
4
Oromia
537
The Oromo People's Democratic Organization (OPDO/EPRDF)
537
5
Somali
186
The Somali  People's Democratic Party (SPDP)
186
6
Benishangul Gumuz
99
The  Benishangul Gumuz Peoples Democratic Party (BGPDP)

The All Ethiopian Unity Organization (AEUO)

98

1

7
SNNP
348
The Southern Ethiopian People's Democratic Movement (SEPDM-EPRDF )
348
8
Gambella
156
The Gambela People's Unity Democratic Movement (GPUDM)
156
9
Hareri
36
The Oromo People's Democratic Organization (OPDO/EPRDF)

The Harari National League (HNL)

18

18

Total number of  seats in the 9 Regional States

1,904
To Regional State Councils (RSC)

Thousands at KeyArena pay respects to victims of last Saturday's fatal fire
By Marc Ramirez
Seattle Times staff reporter
One by one, the lives lost to last weekend's fire in Fremont were celebrated on screen, a series of snapshots taken in happier times.
Thousands of mourners from the area's East African community attended a Friday memorial at KeyArena for the woman and four children who perished in last Saturday's apartment fire in Fremont.
One by one, the lives lost to last weekend's fire in Fremont were celebrated on screen, a series of snapshots taken in happier times.
The boy who dreamed of playing point guard for the Boston Celtics. The siblings who adored their older brother. The girl who liked to jump rope. And the young woman who could win any argument she set her mind to.
The emotional slide show capped Friday's public memorial to those five family members at Seattle Center's KeyArena. The multicultural crowd, estimated at 3,500, largely reflected an East African population united in grief over the loss of so many young lives.
"Your sorrow is our sorrow," said Seattle Mayor Mike McGinn. "Your grief is Seattle's grief. We walk with you in your grief because we are — and will be — one community."
Killed last Saturday morning in the swift-moving fire at Helen Gebregiorgis' Fremont apartment were three of her children — Joseph Gebregiorgis, 13, Nisreen Shamam, 6, and Yaseen Shamam, 5; her sister, Eyerusalem Gebregiorgis, 22; and a niece, 7-year-old Nyella Smith, daughter of a third sister, Yordanos Gebregiorgis.
Their names appeared on the arena's electronic-display board overhead as attendees — including several Seattle Fire Department lieutenants — began to arrive. Some had been shuttled from Yesler Community Center, where the East African community has been gathering all week to grieve alongside the victims' families, members of the city's Ethiopian community.
The Gebregiorgis sisters, along with brother Daniel, moved to Seattle with their refugee parents around 1990, joining a growing local community of Ethiopians who had fled famine and war in their homeland.
Conducted in line with the Ethiopian Orthodox Christian religion to which the family's mother adheres, the funeral opened with chanting clergy at times under a red, ornately embroidered liturgical umbrella. Many in the crowd wore traditional attire, with women in flowing garments and white shawls known as netellas.
In addition to McGinn, speakers included Maria Goodloe-Johnson, superintendent of Seattle Public Schools. "They will be remembered by their beautiful smiles and friendly natures," she said, noting that the deaths had united the city in pain.
Michael Ramos, executive director of the Church Council of Greater Seattle, also spoke.
"Every loss of life is tragic," he said. "And it is particularly sorrowful when it involves young people and children."
That sorrow was evident in the ceremony's concluding slide show. Brief biographies and tearful tributes preceded photos set to music, images from life stories that had ended too soon:
Eyerusalem Gebregiorgis, the young woman who liked sweets and wanted to be a prosecutor. Joseph, the popular seventh-grader at Whitman Middle School, who loved basketball, video games and looking after his younger relatives. Nyella, who swam and jumped rope. And siblings Nisreen, a giggly girl who loved to dance, and Yaseen, a loving boy with a never-ending appetite.
With each series of photos, family members crumbled into uncontrollable sobs as others consoled them.
Originally set for Seattle Center's Exhibition Hall, the event was moved to KeyArena because of the large number of expected attendees. "We didn't want to be in a position where people would have to be turned away," said Seattle Center spokeswoman Deborah Daoust.
A letter from the Ethiopian consulate in Los Angeles was read, thanking McGinn for donating the use of KeyArena for the memorial.
Some Seattle residents have questioned McGinn's decision to provide the use of KeyArena for the service at taxpayer expense. Daoust said those costs — which she pegged at less than $5,000 — were low because the arena was already configured for such a large-capacity stage event, having hosted numerous recent high-school graduation ceremonies.
"With this tragedy, the saying 'life is too short' has never been so true," said Saba Desta, cousin to the children who died, nearly breaking down in tears. "I ask that you remember these children by their smiles, and not by their tragic deaths."
Marc Ramirez: 206-464-8102 or mramirez@seattletimes.com

Ethiopian Airlines is seeking to expand its African presence by creating airline startups across the continent.
It launched Lome-based ASKY Airlines in January (ATWOnline, January 21). CEO Girma Wake previously toldATWOnline that Ethiopian has a 25% stake in ASKY, which has a diverse ownership spread among individuals and institutions in 11 African countries. The carrier operates to 11 destinations and will take delivery of its third 737NG during the summer. "ASKY has become profitable already," Wake told ATWOnline this week on the sidelines of the IATA AGM in Berlin.
He said ET is evaluating launching additional airlines in southern or northern Africa. "But first we want to [solidify] ASKY," he explained. He did not rule out investing in existing African carriers. "We are talking to [some airlines]," he revealed. A further possibility could be to join forces with another major African airline to launch a startup, he said. He also reiterated that ET would like to join Star Alliance.
ET operates 26 jet aircraft (including a freighter fleet of two 747Fs, two MD-11Fs and two 757-200Fs) and nine turboprops. "We take delivery of our first 777-200LR this autumn," Wake said. A total of five 777-200LRs will arrive through July 2011. It will take delivery of three 737-800s during the remainder of this year. He added that delivery of the carrier's first 787 is confirmed "for July 2011." It has 10 787s on order.
ET operates an extensive network, including 14 weekly flights to both China and India. Wake said it is considering new Asian destinations such as Malaysia and South Korea. It also is evaluating additional US routes including New York JFK, Atlanta or even a West Coast destination. It currently serves Washington Dulles.
He noted that ET faces stiff competition from non-African airlines within Africa. "Carriers like Emirates and Qatar are fighting like crazy across the continent," he said. "But so far there is business for everyone."
Wake expects ET to grow passenger traffic at the rate of 20% annually. Currently, 60%-70% of its passengers transfer through its Addis Ababa hub. It expects to transport around 3 million passengers this year, up from 2.8 million last year. Cargo remains an important part of its business, generating 18% of total revenue. He said it is considering operating 777 freighters "in the future."

NEW DELHI: Ethiopia wants private Indian hospitals to open branches in that country to provide specialized treatment to its citizens, an official said.
An Ethiopian delegation was in India this week with the twin aim of learning from India's health sector and small and medium enterprises.
"We felt that it will mutually benefit Ethiopians and the Indian private sector if they come to Ethiopia, especially Addis Ababa, and open branches, so that they attract not only Ethiopians but also other Africans," Redwan Hussien, head of the delegation said.
The delegation, which included the health minister of the Addis Ababa city administration, met representatives of private hospital chains, like Fortis Healthcare and Moolchand Healthcare.
"In the last seven-eight years, we have been growing at double digits and the middle class has been booming, so people can afford to go out of the country for medical treatment," said Hussien, a senior official in the city administration.
Addis Ababa, a city of 3.3 million, is also home to a substantial number of foreigners. It is the headquarters of the African Union and other international institutions. "Since Ethiopian Airlines is a major African airways, Addis Ababa is also a major transit point for Africans from other countries," said Hussien.
But there is no equivalent level of specialized medical treatment available inside the country. "Most people travel to South Africa, or Bangkok or come all the way to India," he said.
After discussions with private health providers, Hussien said that "Fortis Bangalore were really interested in going to Addis Ababa."
A memorandum of understanding is being drafted and may be signed soon.
Hussien said space will be given in an existing Ethiopian hospital to set up a specialized treatment unit. Also, Indian doctors will be teaching their Ethiopian counterparts as part of the transfer of technology.
On the small and medium enterprises sector, Ethiopia is also looking towards Indian trainers to come to Africa. "We want Indian experts to come and teach in about 4-5 areas that we have drawn up," he said.
The delegation also met with the Mayor of Delhi Prithviraj Sawhney and invited him to visit Ethiopia.


Ethiopia aims to turn itself into a regional energy giant
The Gibe 3 dam on the Omo river will be Africa's largest, providing power to a nation with one of the world's lowest per capita levels of access to electricity. NGOs warn of environmental disaster
Christophe Châtelot,Guardian Weekly
The Gibe 3 dam on the Omo river will be Africa's largest, providing power to a nation with one of the world's lowest per capita levels of access to electricity. NGOs warn of environmental disaster.
Ethiopia's government has set itself an ambitious target: in just a few years it aims to take an undeveloped country, with one of the world's lowest levels of per capita access to electricity, and turn it into a regional powerhouse, exporting energy to its neighbours.
To achieve this the prime minister, Meles Zenawi, is advocating a spending spree to develop Ethiopia. Various foreign non-governmental organisations have questioned the reliability of official impact studies, but with a de facto one-party state, controlled by the Ethiopian People's Revolutionary Democratic Front, there is little risk of serious opposition.
Ethiopia is pinning its hopes on the Gibe 3 dam in the Omo valley, 350km south of Addis Ababa. Predictably this is also the focus of the NGOs's concern. Work started in 2006 and by 2012 there should be a dam 240 metres high, the largest in Africa. It will feed a 1,800 MW hydroelectric power station producing twice as much electricity as Ethiopia used in 2009.
In January a coalition of NGOs, including International Rivers and Survival International, started a petition calling for work to be stopped.
"The dam, if not stopped, will cause food insecurity, chronic hunger, poor health, food aid dependence, conflicts among the local communities for the control of the already scarce natural resources and a general unravelling of the economy and social safety net throughout the region," the petitioners say. They say that Gibe 3 and its 150km reservoir will lower the level in Lake Turkana by about 10 metres. The lake, which straddles the border with Kenya, draws four-fifths of its water from the Omo river. The changes would threaten several hundred thousand people in both countries, say the NGOs.
Over the past few years not a month has gone by without the opening of a new road, university, school or health centre. In the past two years alone three dams have come into service. "Most of these schemes are funded by international loans or aid, but Ethiopia is one of the few African countries where work is completed and corruption does not swallow all the money," a western diplomat said.
Both the World Bank and the African Development Bank expressed initial doubts about the Gibe 3 scheme, so the government turned to the Chinese. On 19 May the CEO of the Ethiopian Electric Power Corporation, Mihret Debebe, and the president of the Dongfang Electric Corporation, Luo Zhigang, signed an agreement worth $459m for Gibe 3. The total cost of the dam is estimated to be $1.8bn (compared with $25bn gross domestic product in 2009). According to Debebe, the Industrial and Commercial Bank of China has committed itself to cover 85% of total outlay. The design office at Sinohydro is already working on plans for Gibe 4, also on the Omo.
"Ethiopia has enormous hydro-electric potential," says Debay Tadesse, a researcher at the Institute for Security Studies in the capital. The government aims to achieve a ninefold increase in capacity in just a few years, rocketing from 1,000 to 9,000 MW.
Just 2% of Ethiopia's rural population (80% of its 80 million inhabitants) have access to electricity. "It is inconceivable to develop the country without electrical energy. How else can we power the schools, hospitals, businesses and irrigation systems?" Tadesse asks.
Over and above the problem of connecting homes in Ethiopia to the power grid – which raises the question of a transmission and distribution network – the prime objective is to export energy and earn foreign currency. This should soon be the case thanks to the dam on Lake Tana – at the source of the Blue Nile – built by an Italian firm, Salini, and officially opened last month. A contract to export electricity to Sudan is slated to bring in $150,000 a day. Other contracts have been signed with Kenya and Djibouti.

EEPCo says construction of power generation projects creates job opportunity

Addis Ababa, June 19, 2010 (Addis Ababa) -
Eight power generation projects, which would be constructed in the coming five years will create job opportunities for graduates of higher learning institutions in Ethiopia, the Ethiopian Electric Power Corporation (EEPCo) said.
EEPCo CEO, Mihiret Debebe said expansion of energy sector development ensures the successive economic growth being registered in the country.
Mihiret was speaking in Jimma Town of Oromia State on Saturday at the graduation ceremony of Jimma university students.
The university graduated on Saturday 1,850 students with bachelor's degree and masters degree in regular and continuing education programs.
Mihiret, who was guest of honour at the event, handed over the degrees to the graduates and awards to outstanding students.
He said the government has been working in particular to further enhance domestic investment.
EEPCo is one of the main organizations, which create jobs in the country, he said, adding, construction of a single power plant creates jobs for nearly 5000 graduates.
He said construction of eight power plants is expected to create jobs for thousands of graduates in the coming five years.
Efforts will be exerted to work jointly with universities in the country on issues related to conducting research on energy development and building capacity of students, among others, Mihiret said.