Archive for the 'Aend-Ethiopia Radio' Category
አዲስ አበባ ህዳር 17/2007 ኢትዮጵያ ፈጣን ምጣኔ ኃብታዊ ዕድገት እያስመዘገቡ ካሉ የዓለም አገራት በሦስተኛ ደረጃ መቀመጧ በሙዓለ ነዋይ ፍሰት ዙሪያ መረጃዎችን የሚተነትነው ሞትሊ ፉል ድረ-ገጽ አስነበበ።
ድረ-ገጹ እንደ አውሮፓውያን አቆጣጠር በ2014 አጠቃላይ ፈጣን ምጣኔ ኃብታዊ ዕድገት ካስመዘገቡ 80 አገራት መካከል ኢትዮጵያ ሊቢያና ማይናማርን ተከትላ በሦስተኛ ደረጃ ተቀምጣለች።
ኢትዮጵያ እንደ አውሮፓውያን አቆጣጠር በ2015 አጠቃላይ የአገር ውስጥ ምርቷ በ10 ነጥብ 5 በመቶ ያድጋል ተብሎ እንደሚጠበቅ ነው የዓለም አቀፉ የገንዘብ ድርጅት ዓለማቀፋዊ የኢኮኖሚ ምልከታ የተነበየው። Read the rest of this entry »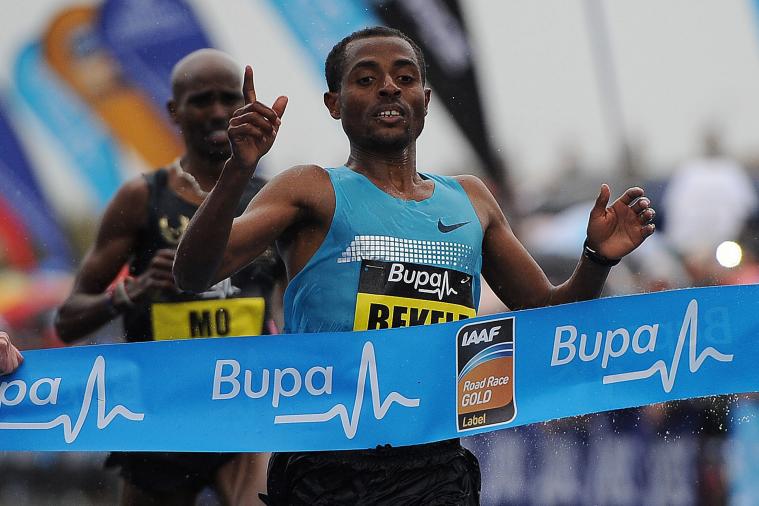 Nigel Roddis/Getty Images ;-Azmeraw Bekele won the 2014 Great Ethiopian Run for the second time in his career on Sunday to take the title he first claimed back in 2010, while Wude Ayalew triumphed in the women's competition.
Read the rest of this entry »
BEIRUT: The Internal Security Forces arrested Sunday a Lebanese man who raped an Ethiopian woman after kidnapping her from the area of Dawra near Beirut, a statement said Monday.The suspect, 31, identified by his initials M.A., abducted the Ethiopian woman Sunday after impersonating a security official. Read the rest of this entry »
It would certainly be a test of even the most faithful's devotion.
At 2,500 feet, Ethiopa's 'church in the sky' is arguably the most inaccessible place of worship on earth, perched on top of a vertical spire of rock, with sheer, 650 feet drops on all sides. Read the rest of this entry »
In 1954 Emperor Haile Selassie of Ethiopia became the first foreign head of state to visit the Federal Republic of Germany. His visit brought a breath of the exotic to provincial Bonn, then the provisional capital.
For the young Federal Republic of Germany it was both a great honor and a sensation when the Ethiopian Negus Negesti (King of Kings) paid a visit in November 1954 as the first foreign head of state to visit what was then generally referred to as West Germany (to distinguish it from the postwar German Democratic Republic or East Germany.) Read the rest of this entry »
Ethiopia has a long history of showing solidarity with other African countries on strategic issues. Ethiopian peacekeepers were sent to United Nations missions since the 1950s and more recently to crisis spots in Africa such as South Sudan, Somalia, and Rwanda. Read the rest of this entry »
Egypt and Ethiopia have signed a series of trade agreements which could help smooth diplomatic tensions over use of the River Nile waters.The countries fell out over Ethiopia's plans to construct a $4.3bn (£3.4bn) hydroelectric dam on the river. Read the rest of this entry »
1. The Fifth Ethio-Egyptian Joint Ministerial Commission meeting was held from 1-3 November, 2014 in Addis Ababa, Ethiopia. The Ministerial Meeting was preceded by the Senior Officials and Experts' meeting which was convened from 1-2 November 2010. Read the rest of this entry »