Addis Ababa, 10 September 12014   - InterContinental Hotels Group (IHG), one of the world's leading hotel companies, has signed a management agreement with Tsemex Hotels and Business Plc to develop Crowne Plaza Addis Ababa.
The 210-key hotel represents the entry of IHG into Ethiopia and adds to the company's growing presence in Africa. Read the rest of this entry »
ክፍያ የሚጠየቅበት የመጀመሪያ መንገድ የሚሆነው የአዲስ-አዳማ የፍጥነት መንገድ ከመጪው እሑድ መስከረም 5 ቀን 2006 ዓ.ም. ጀምሮ በይፋ አገልግሎት ይጀምራል፡፡ በፍጥነት መንገዱ ለመጠቀም እንደተሽከርካሪዎቹ ዓይነት በአንድ ኪሎ ሜትር 0.66፣ 0.72 እና 0.92 ሣንቲም እንደሚሆን የሚታወቅ ቢሆንም፣ የአከፋፈል ሥርዓቱ ግን የተለየ እንደሚሆን ተገልጿል፡፡ Read the rest of this entry »
14 hours ago - Ethiopia Walia Ibex face off against tricky Algeria Desert Foxes … It'sEthiopia's Time to Host AFCON … Addis Ababa, Ethiopia – Ethiopian national team (Walia Ibex) coach Mariano Barreto has called in 30 players for.
በኢትዮጵያ ረዥም የሥልጣንና የአገዛዝ ዘመናት መካከል ብልጭ ብሎ የብዙ ዜጎችንና የፖለቲከኞችን ልብ በተስፋ ሞልቶ የነበረው ምርጫ 97 ላይ እንደ ክስተት የተቆጠረውና በተቋቋመ አጭር ጊዜ ውስጥ የብዙኃኑን ይሁንታ አግኝቶ የነበረው ቅንጅት የአራት ፓርቲዎች ስብስብ ነበር፡፡ Read the rest of this entry »
Addis Ababa – September 3, 2014 – Regional defense and security news.A US delegation headed by Senator Debbie Stabenow (D-MI) Chair, Senate Agriculture Committee, met with Prime Minister Hailemariam. The discussion covered Ethiopia's agricultural development and its successes in food security and in developing resilience on climate change as well as the upcoming Global Alliance for climate and smart agriculture, re-authorization of AGOA and the empowerment of women. Read the rest of this entry »
Ethiopian Airlines announced on Monday (September 1) that it had launching a new flight to Madrid, the capital of Spain. The Chief Executive, Ato Tewolde Gebremariam, said the new route to Madrid would be a key enabler to expediting investment, tourism and trade relations between Spain and 49 other destinations in Africa as well as offering efficient and reliable connectivity options between Spain and Eastern and Southern parts of the African continent "through our hub in Addis Ababa." Read the rest of this entry »
New York

 (TADIAS) – The Ethiopian-American Managing Partner of Ernst & Young Ethiopia (EY), Zemedeneh Negatu, has been recognized by

CEO Communications

 as one of Africa's contemporary "Titans Building Nations." The continental-wide accolade "aims to celebrate the achievements of men who are advancing African economies and communities," the publication announced. "Since the founding of the company in 2000,

Read the rest of this entry »
The first summit between the US and nearly all African countries was declared an overall success on Thursday by President of the United States, Barack Obama.The US President called it an "extraordinary event" when the curtain came down after three days on Wednesday night when Washington's most posh hotels and key government buildings were temporarily but heavily African. Read the rest of this entry »
 
The Crowning Ceremony of Miss Africa USA 2014-MAUSAA Read the rest of this entry »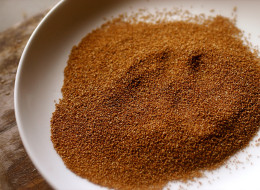 Health food junkies, we've got your newest fix. Give the quinoa a break, let kale take a rest, and give teff a chance. If you're a regular at the health food store, you've definitely seen teff around — if not in its tiny grain form than at least ground as a flour. If you were brave enough to venture into the unknown, you gave it a try. And if you knew what you were doing with this super grain, you quickly discovered your newest favorite health food. Read the rest of this entry »